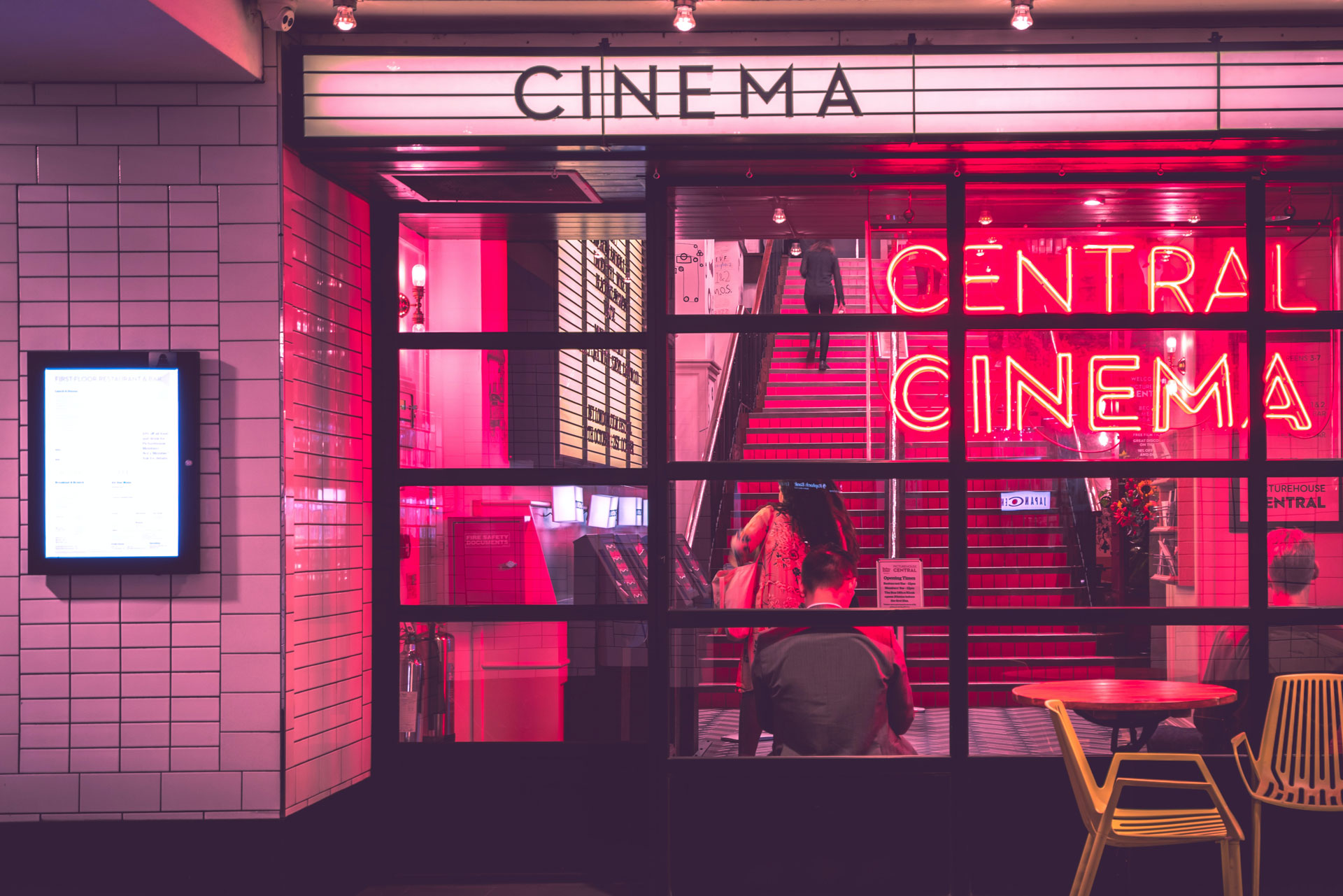 Online Film Clubs To Join Now
---
Get involved with the latest digital trend
There's something special about watching a movie with a community of people – and though cinemas are closing under new lockdown rules, the world of online film clubs is thriving. Nothing beats the buzz of seeing a new film on the big screen, but virtual view-alongs are a great way to discover new genres and meet like-minded movie buffs. The best part? You can get involved from your sofa. Read on for our top picks.
Le Cinéma Club
The chicest film club in town has to be Le Cinéma Club, the Chanel-backed streaming platform with roots in New York and Paris. Founder Marie-Louise Khondji set out to create a dynamic online cinema space focused on showcasing under-appreciated films – particularly short formats – as a way of providing access to diverse and original voices. Described as 'a weekly rendezvous for movie lovers and filmmakers around the world', the service streams just one film each week to ensure it gets the full spotlight. Khondji likens it to the digital version of 'the old movie theatre around the corner, where you trust their taste and watch whatever they're showing'. lecinemaclub.com
BFI at Home
Independent cinema lovers will be spoilt for choice with BFI at Home, which features thousands of free movies alongside in-depth chats with filmmakers. Recent videos include Mark Kermode reviewing Girlhood, a discussion on female desire on screen, and a Q&A with the cast and crew of Run. Instagram
Pandemic Film Club
This Instagram-led film club launched in March with the mission of connecting people through movies during isolation. Curated by a film director and a film devotee, the feed is filled with inspiration and tips for engaging movie watching; the idea is that you form a group, choose films and discuss them over video call. Suggestions include themes such as films about music, sleepover movies, true story trailblazers and grandparents' choice, as well as information on movies you can stream for free.
See You Next Wednesday
A weekly film club launched in response to the pandemic, See You Next Wednesday is all about 'films we never knew existed or that we love to watch again'. Each week, check the website, Instagram, Twitter or WhatsApp group to see what the next film is, track down a copy and hit play at 8.30pm on Wednesday evening. So far, the line-up has included Girl Asleep, November and The Wolfpack; this week it's Billy The Kid. seeyounextwednesday.uk
Everyman House Party
In a bid to keep the cinema spirit alive, Everyman is running a weekly view-along and post-movie chat on social media. The focus is brilliant films which deserve a larger audience, such as Olivia Wilde's directorial debut Booksmart and Sean Baker's The Florida Project, alongside important blockbusters like the Oscar-winning Get Out. All films chosen are available on multiple streaming platforms, and the idea is everyone watches it together at 8.30pm on Saturday evening. Occasionally they'll throw in a guest appearance too – Richard Curtis introduced the 500 Days of Summer viewing, for instance. Snacks are very much encouraged, with recipe suggestions often shared beforehand on Instagram stories. We've got our eye on the Oreo milkshake… Instagram
Utopia Movie Night
Tune into one of Utopia Movie Night's post-movie Zoom meetings, and you might get the chance to say hello to some of the cast members: Gemma Arterton and Matthew Rhys have popped up in recent chats. Join the WhatsApp group to find out which films are on the cards each week – viewings take place every Monday, Wednesday, Saturday and Sunday, and everyone sits down to watch at 8pm. The focus is on films that 'help build empathy around important themes and topics as well as films to simply lift your soul' – so far, that's included Late Night, The Pursuit of Happiness and Shoplifters. medium.com