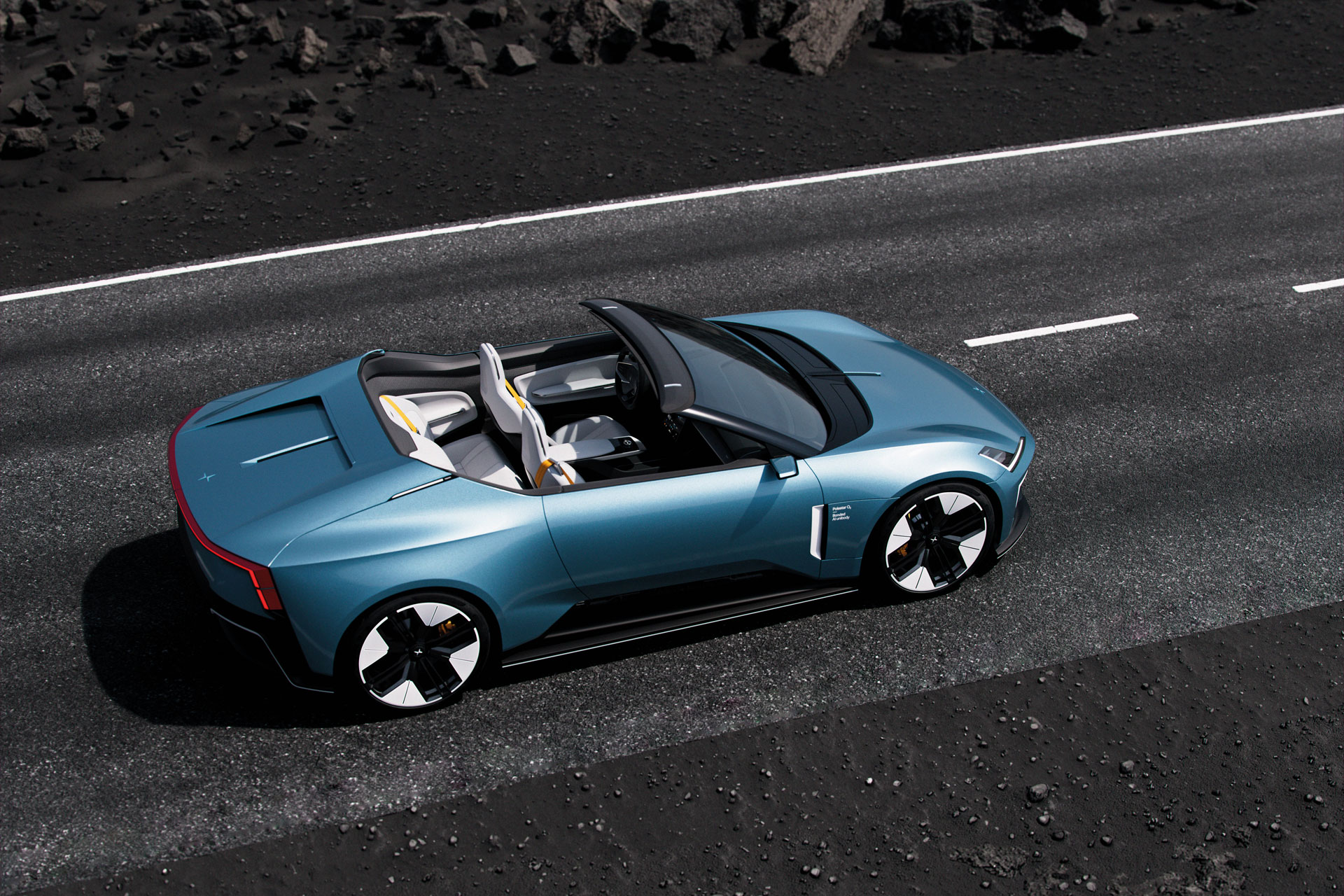 Polestar Position: The E-Volution Has Arrived
---
When it comes to cars, Polestar is the name to know
If you love to have fun with cars, but also want one that's kind to the planet and is led by design, Jeremy Taylor explains why you should look no further than Polestar, the all-electric car brand taking Britain's streets by storm.
Polestar Position: The E-Volution Has Arrived
The new Swedish car-maker Polestar has become the byword for cutting-edge technology and electric performance. Six years ago, few people would have even recognised the brand's badge – now the stylised polar star is one of the coolest bonnet logos on the road. 
If you haven't heard of Polestar, read on. The all-electric car brand is backed by Volvo Cars and Chinese conglomerate Geely, with ambitious plans to not only put the emotion back into cars but also improve the society we live in. Polestar is synonymous with great design and innovative technology that enables the future of sustainable mobility. With high output electric motors, large capacity batteries and avant-garde styling, it is also changing the way we drive for good.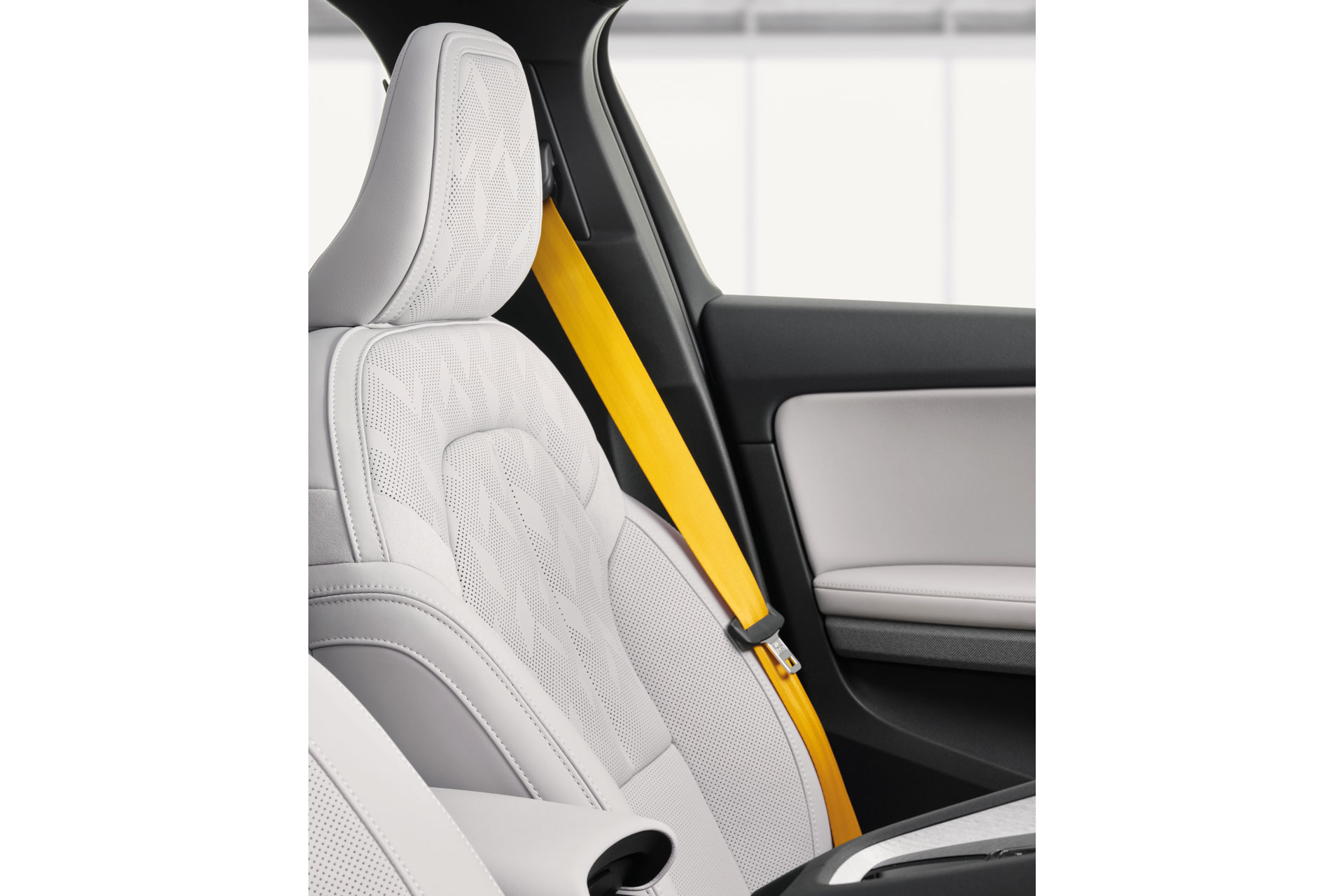 Everybody knows electric car technology delivers an amazing driving experience but Polestar calls itself a digital-first brand. Its online buying platform is groundbreaking, redefining the retail automotive model (gone are the pushy salespeople in the showroom) and putting the car buyer in control. Combine this with 'over-the-air' updates that don't require a time-consuming visit to a dealership, plus an owner's app that links driver to car at all times, and it easy to see why Polestar is leading the way in technology.
Their strong links to Volvo mean that every Polestar benefits from their latest safety equipment, too – that's almost 100 years of know-how. The Polestar 2 was the safest EV tested at launch in 2020 by Euro NCAP – the benchmark for crash tests – and still retains a five-star rating.
It is also a beautiful, practical fastback in the premium EV segment, featuring the world's first infotainment system powered by Android, with Google built in. The unique interface uses an 11-inch portrait-mode screen, with voice control, Google Assistant, Maps, Play Store and much more. Three versions of Polestar 2 are now available, with up to 395 miles of battery range and 476hp.
Visit our electric vehicles hub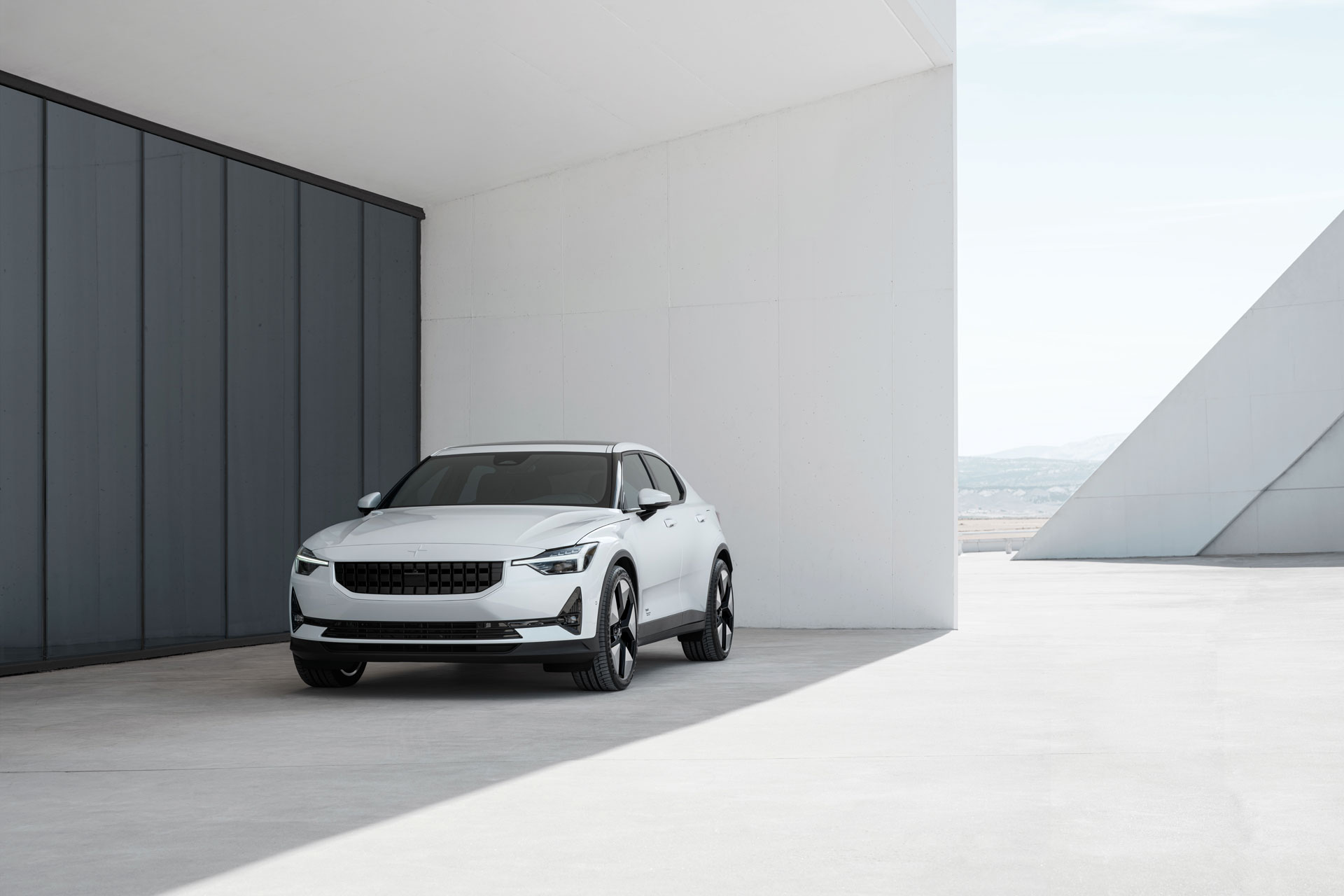 Standard equipment in every model includes LED headlights, an eight-speaker audio system, as well as power-operated tailgate and vegan upholstery (with Nappa leather as an option). 
Polestar 2 has already proved itself as one of the most complete electric cars money can buy, majoring on build quality, safety and driveability. However, they're not resting on their laurels – there are three more models coming in just the next three years. 
Polestar 3 is their first electric SUV and is on sale now with first customer deliveries at the end of the year. An aerodynamic masterclass, this dual motor model all-wheel drive features air suspension, welfare-certified leather, traceable wool upholstery and unique 22-inch wheels.
Polestar 4 is also expected to arrive later this year – a stylish, SUV coupe that looks like nothing else on the road. Then, 2024 will see the launch of Polestar's halo model, the Polestar 5 luxury GT. I saw this 870hp on show at Goodwood Festival of Speed last summer and it promises a thrilling drive. 
Perhaps the most thrilling prospect of all is the Polestar 0 project, the marque's moon-shot goal to produce a truly carbon neutral car by 2030. The makers say that this model will eliminate, not reduce, greenhouse gas emissions from every aspect of production. 
From concept to customer delivery, the Polestar 0 project will create a new electric vehicle without resorting to simply offsetting. So, zero really will mean zero – leaving future owners with a clear conscience. Polestar hopes the car will be a catalyst for change across the entire automotive sector.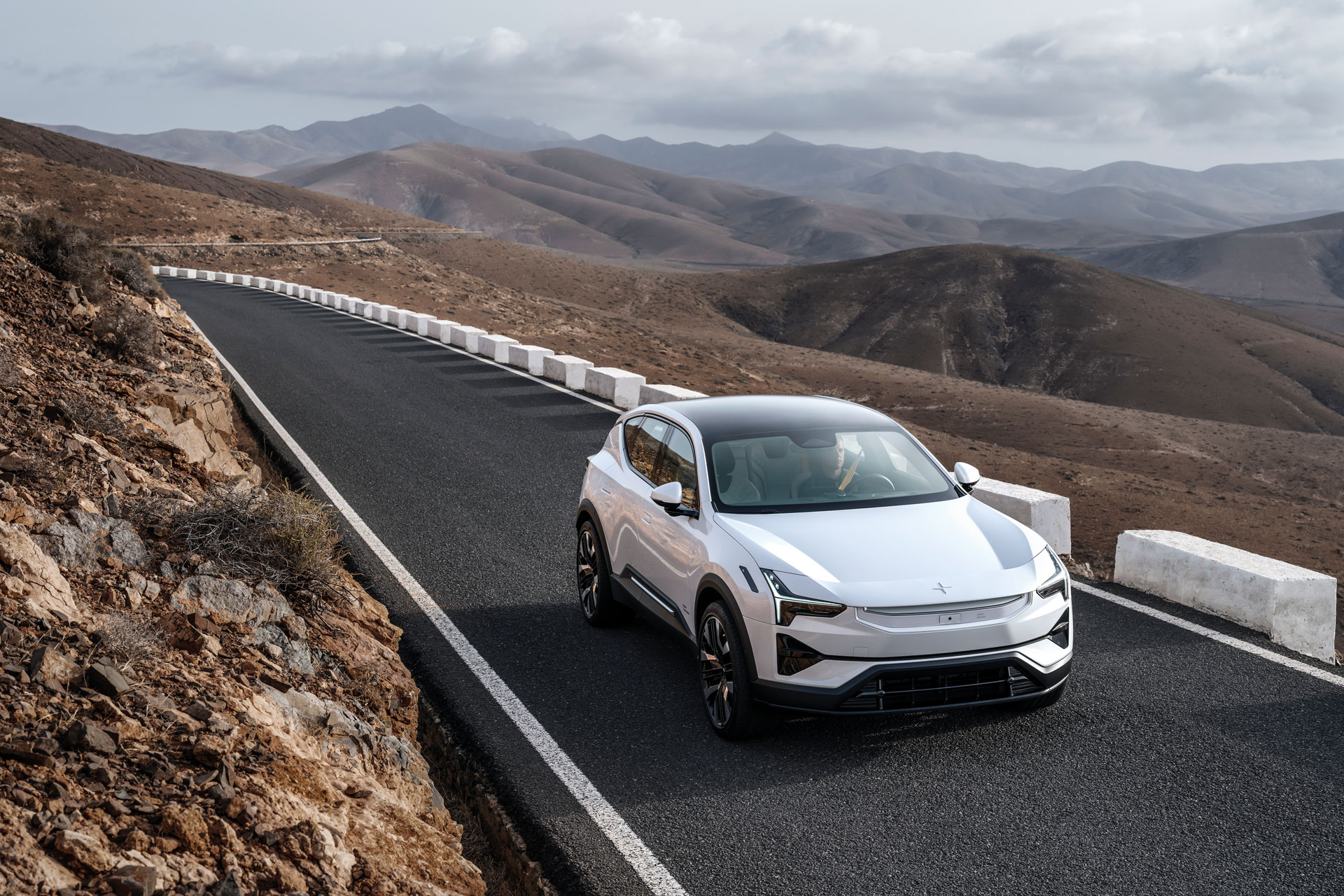 This push to be fully transparent about sustainability is key to the Polestar ethos. To ensure buyers get the information they need to make an informed, ethical decision, the current Polestar 2 has a downloadable Life Cycle Assessment that reveals the car's lifetime carbon footprint. 
And for those who prefer two wheels instead of four, Polestar has been branching out into other areas of transportation. Working with Swedish electric motorcycle manufacturer CAKE, it has created MAKKA – an urban bike that's elegant, minimalistic and super chic. 
MAKKA isn't the only two-wheeler either – a collaboration with Allebike to build the Alpha Polestar Edition Snow, sees a peddle power mountain bike cut from carbon-fibre that boasts both front and rear Ohlins suspension. 
Finally, proving that electric propulsion isn't just restricted to the road, last summer Polestar signed an agreement to provide battery and charging systems to Swedish hydrofoil electric boat company, Candela. Candela's eye-catching craft produce zero emissions and minimal noise, combining a light environmental footprint with a smoother cruising experience. This EV of the sea should help speed up the mass adoption of electric boats, providing major advantages to the environment.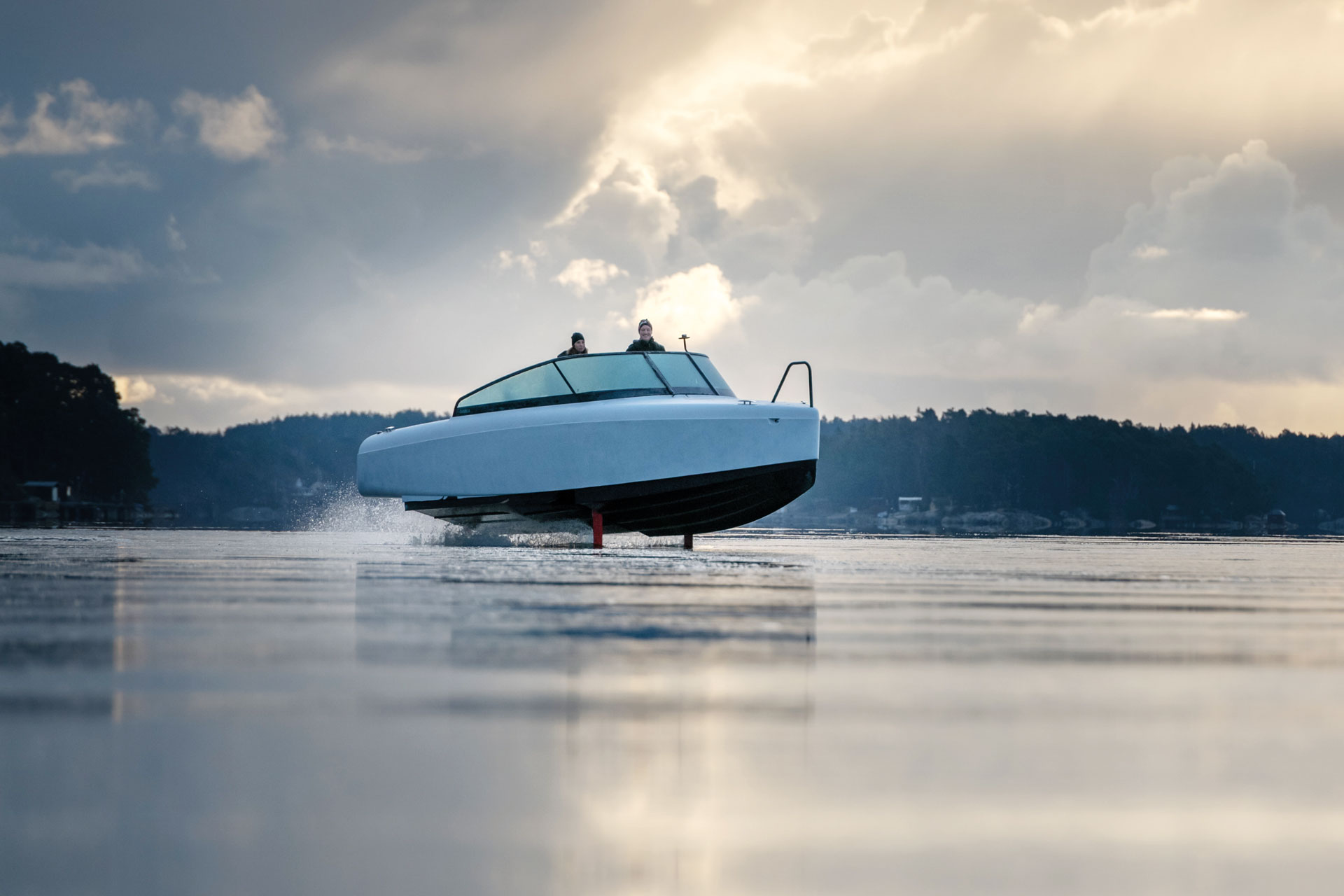 As Polestar drives ahead with plans for new car models in 2023 and beyond, CEO Thomas Ingenlath, adds, 'We made the promise never to compromise on the product, its design or the experience. Now, as we expand our automotive offer, each will maintain its unique design, premium quality and fun driving experience.' You can't say fairer than that.
It's Not Just Cars Either…
Polestar is creating the ultimate all-electric lifestyle by collaborating with partners that share its values: see Makka – Polestar edition by CAKE, a super-cool electric moped for city commutes; and Candela C-POD, the most energy-dense electric boat motor ever created, with batteries supplied by Polestar.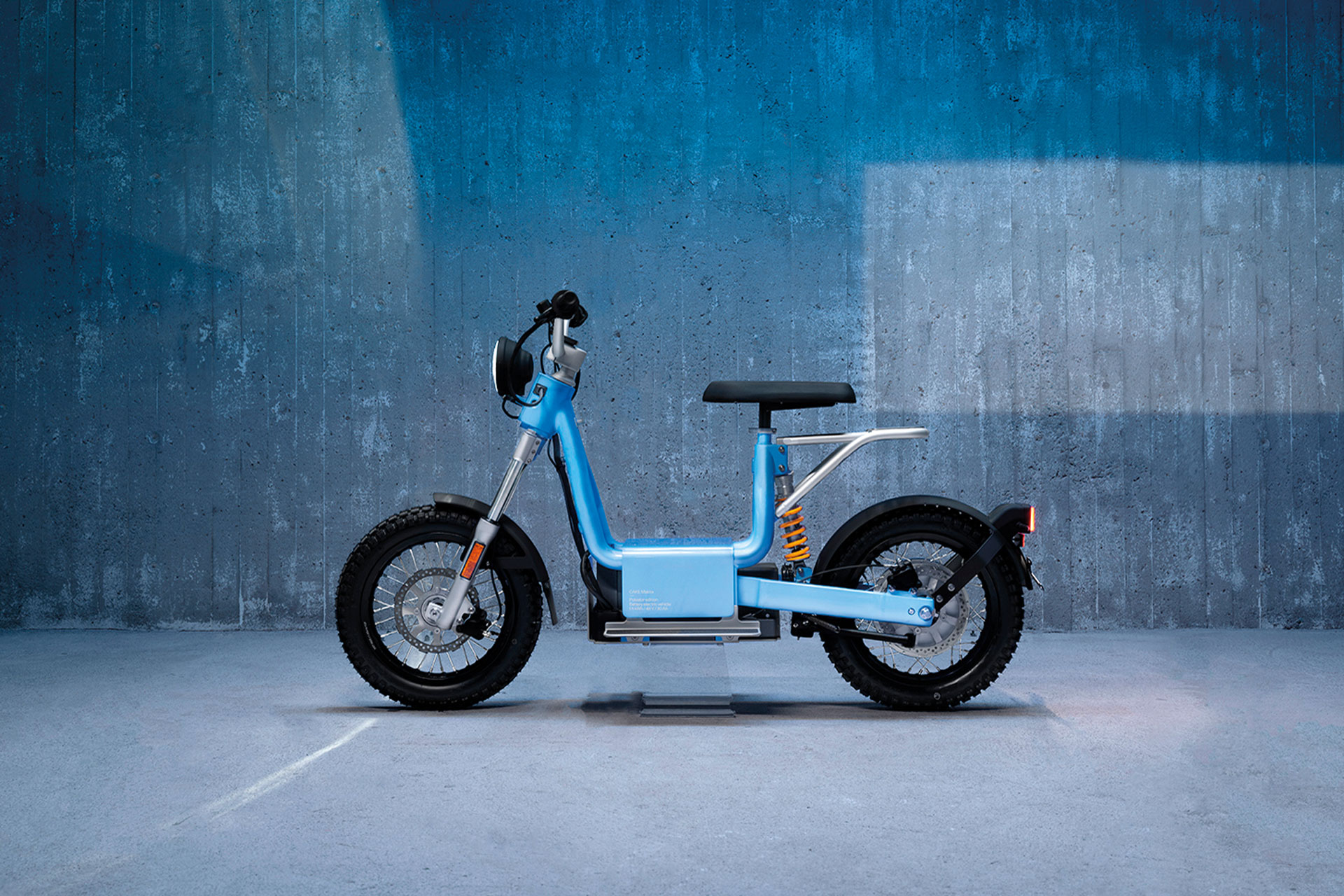 Polestar So Far
Polestar dates back to 1996 – when electric cars were still a pipe dream. Under the name Flash Engineering, the motorsport firm developed an everyday Volvo 850 saloon to compete in the Swedish Touring Car Championship. 

Swedish rally champion Jan 'Flash' Nilsson led the company, enjoying instant success by winning the 1996 championship for Volvo. More success following until 2005, when the business was sold to Christian Dahl, renaming it Polestar Racing. 

Four years later, Polestar Performance became the official Volvo partner for modifying existing models. One of its first models was the C30 Polestar Concept, a powerful, all-wheel drive coupe with thrilling handling. 

Other models followed until 2017, when Polestar became an independent electric car brand, with CEO Thomas Ingenlath, previously Volvo's head of design, at the helm. The breathtakingly stylish Polestar 1 was the first model – a 619hp fourseat coupe with hybrid technology. 
Six years on and with a fleet of new models on the cards, Polestar's future is already shaping up to be a bright one.