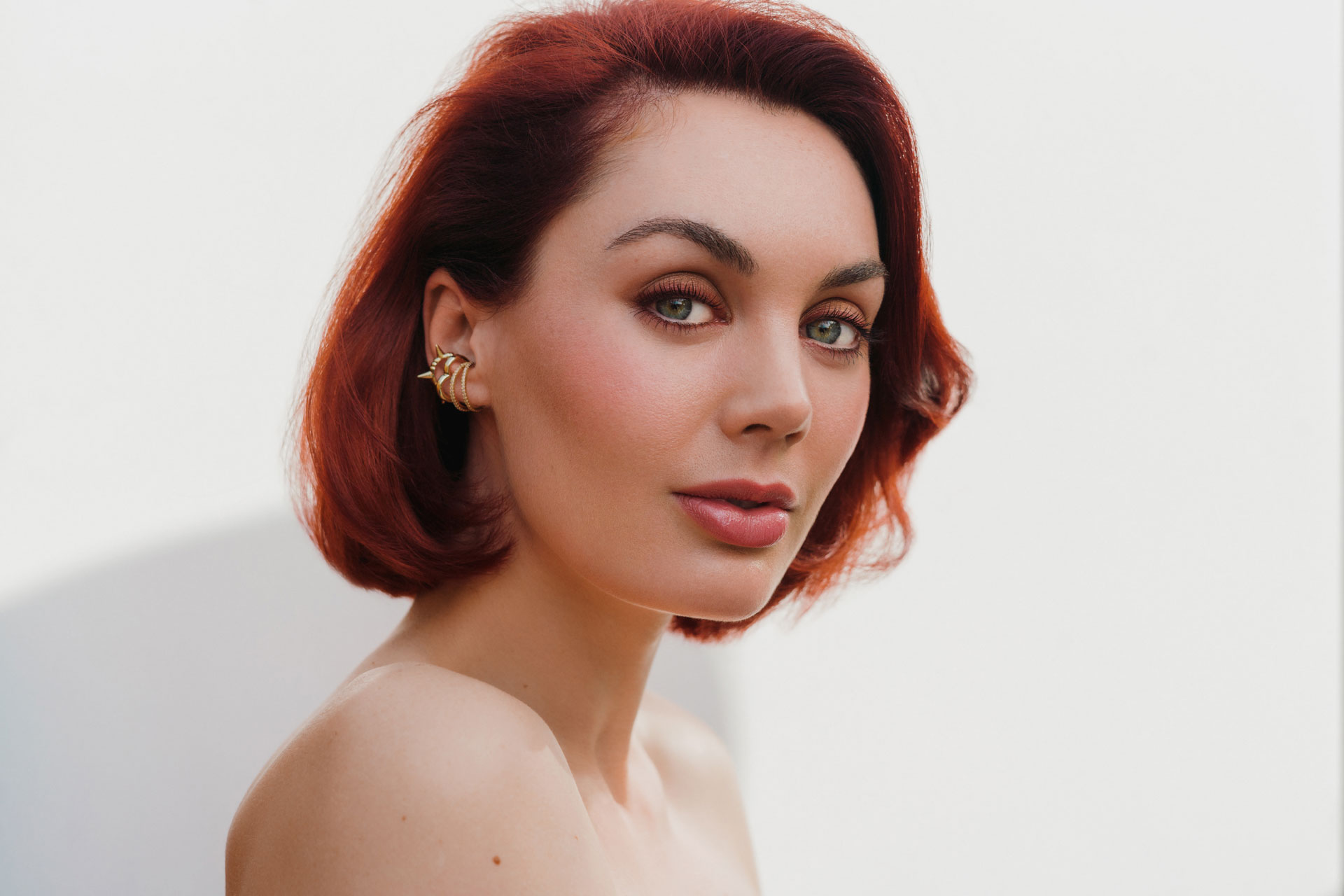 Poppy Corby-Tuech on Fantastic Beasts
---
'We all looked like we were filming a wizarding sci-fi'
While we were baking banana bread and playing Zoom quizzes, French-born actress Poppy Corby-Tuech was busy filming the third instalment in the Fantastic Beasts movie series, The Secrets of Dumbledore. She stars alongside Eddie Redmayne and Jude Law in the much-anticipated film. We caught up with Poppy ahead of the release.
This interview took place in April 2022
Poppy Corby-Tuech on Fantastic Beasts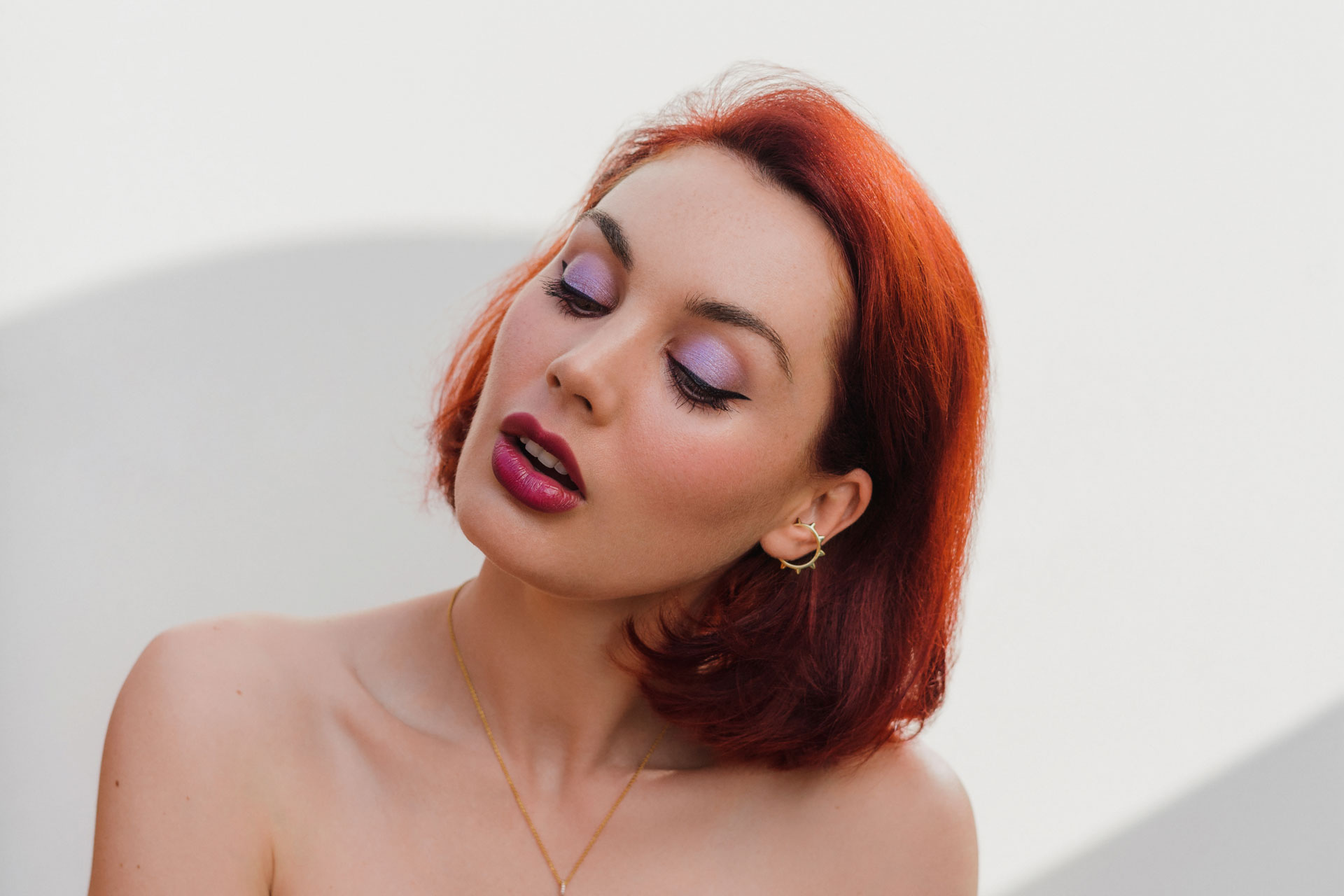 What can you tell us about the new Fantastic Beasts movie?
It's a magical delve into a world that is both familiar and surprising and that is full of heart, intrigue and wonderful creatures. I hope old and new fans will love it in equal measure.
Any funny stories from rehearsals?
We shot this movie throughout the UK Covid lockdown, so all of our rehearsals took place wearing masks, visors and sometimes latex gloves. We all looked like we were filming a wizarding sci-fi.
Favourite person you worked with on set?
Having spent the majority of filming the last movie with team evil it was great to spend some time with the good guys on this one. They're a wonderful bunch, I couldn't possibly pick a favourite – although I will say that Dan (Fogler) orders donuts for everyone, so he's definitely up there.
Favourite role to date and why?
I enjoyed playing Marie Louise in Harlots so much. I had a blast working on that show with that team of incredible people and those fascinating stories of the sex industry in Georgian London. It felt important and fun at the same time, which is a tricky balance but I think it succeeded. There were bigger plans for Marie Louise but sadly I was working on something else when season two started shooting and couldn't reprise the role. It's somewhat bittersweet but I loved every second of playing her.
Role you'd cut your right arm off to get?
Working with Tim Burton would be a dream. He's maintained such a varied and interesting career and I'd love to get an insight into that mind of his.
What demands do you have during rehearsals?
A stool to sit on, because more often than not I'm in mega high heels and my feet hate me by the end of the day.
Which qualities do you think have made you successful?
The definition of success is an ever-changing thing for me. Initially it was all about grafting and finding interesting projects to work on. These days those things still apply but it's more about a work life balance, having time for my personal life and the people that I love. I do better in my work when the stuff that's closer to home is going well too. Happiness I think is the key to that.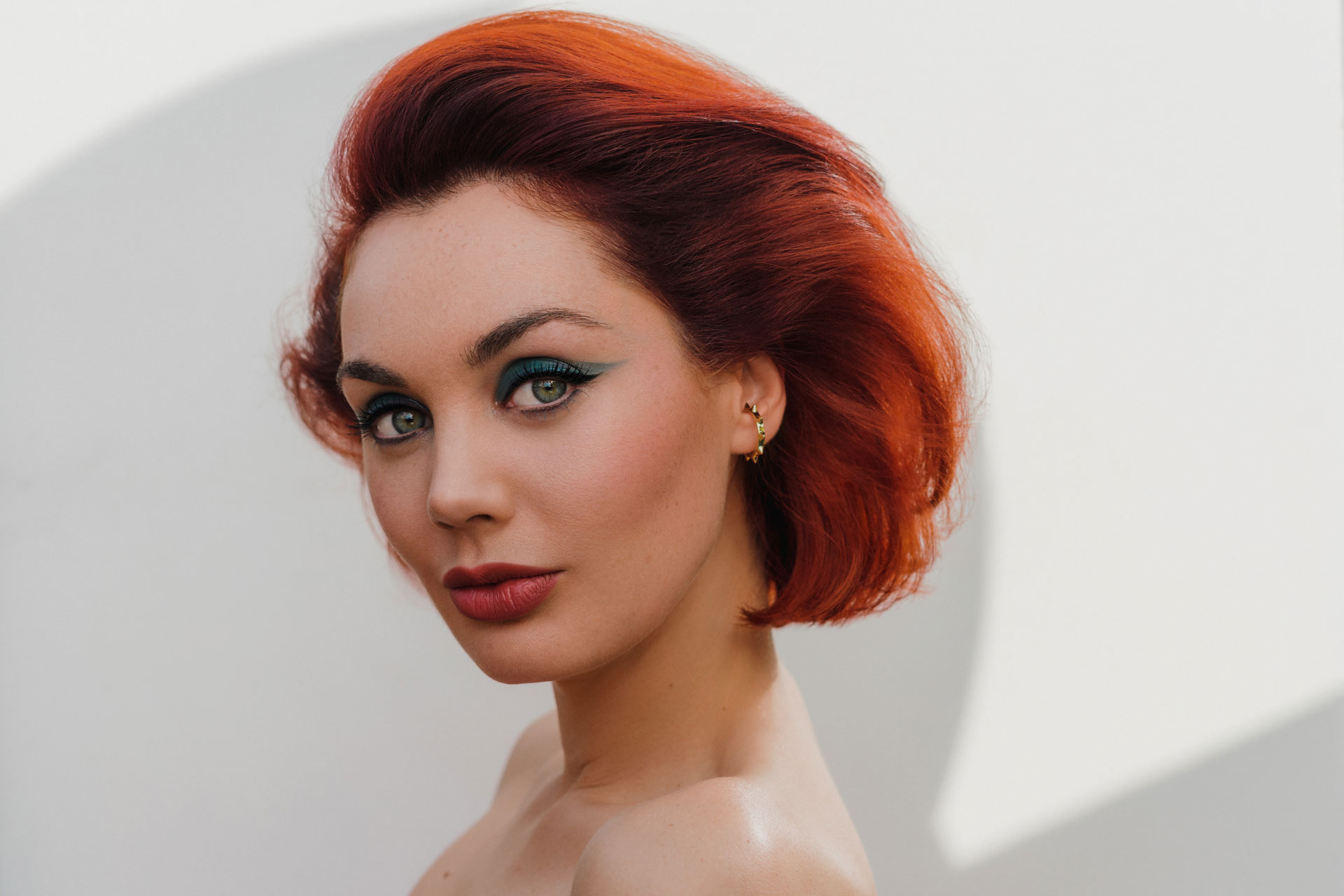 Film you think everyone in the world should see?
La Grande Bellezza by Paolo Sorrentino, I think he's one of the best directors working today. It's so beautiful and cinematic, the kind of thing I love to see in films.
What's your relationship with social media like?
Cautious, tip toe-y – if that's even a word. I almost get nostalgic for the days of MySpace; how innocent it all seemed. I could write a thesis on the subject. Ultimately I feel that social media is not real life and I have to remind myself of that every time I engage with it.
What did you want to be when you were a little girl?
At first a cleaner, then a vet. My two favourite passions when I was younger were polishing things and cats.
If you could give advice to your 15-year-old self, what would it be?
Stop plucking your eyebrows.
Three books you'd take to a desert island and why?
I ought to say that I'd read ancient poetry so that I could find my soul amongst the island jungle but in reality it would most likely be: Grazia, Take a Break and The New Yorker.
The most challenging moment of your life?
Undoubtably losing my father to cancer aged eight, and my whole world shifting from there onwards. It was hard as an eight-year-old and it continues to be hard to this day. Grief is a strange, shape shifting thing and I learn more about it as the days pass.
How can we all live a little bit better?
By listening. We don't have to all agree on every single subject matter but I think it's important to always listen to people.
What's your interior design style?
It involves picking out things I love from a whole array of places and eras and mixing it up until it feels comfortable and cosy. I've never been one for minimalism or hard edges, it's really about warmth and vibrance for me.
What are your indulgences?
Dinners that come on scooters.
What would your best friend say about you?
I've just asked him and he says: 'blowdries her handbag after walks in the rain'.
How do you relax?
I love a disco nap.
If we're coming to your area for a visit, what should we do?
I live in Hackney and I would always recommend the Marksmen pub for the best Sunday roast.
Are you a rule breaker or a rule taker?
I'm a sucker for the rules, I'm totally Saffie from Ab Fab.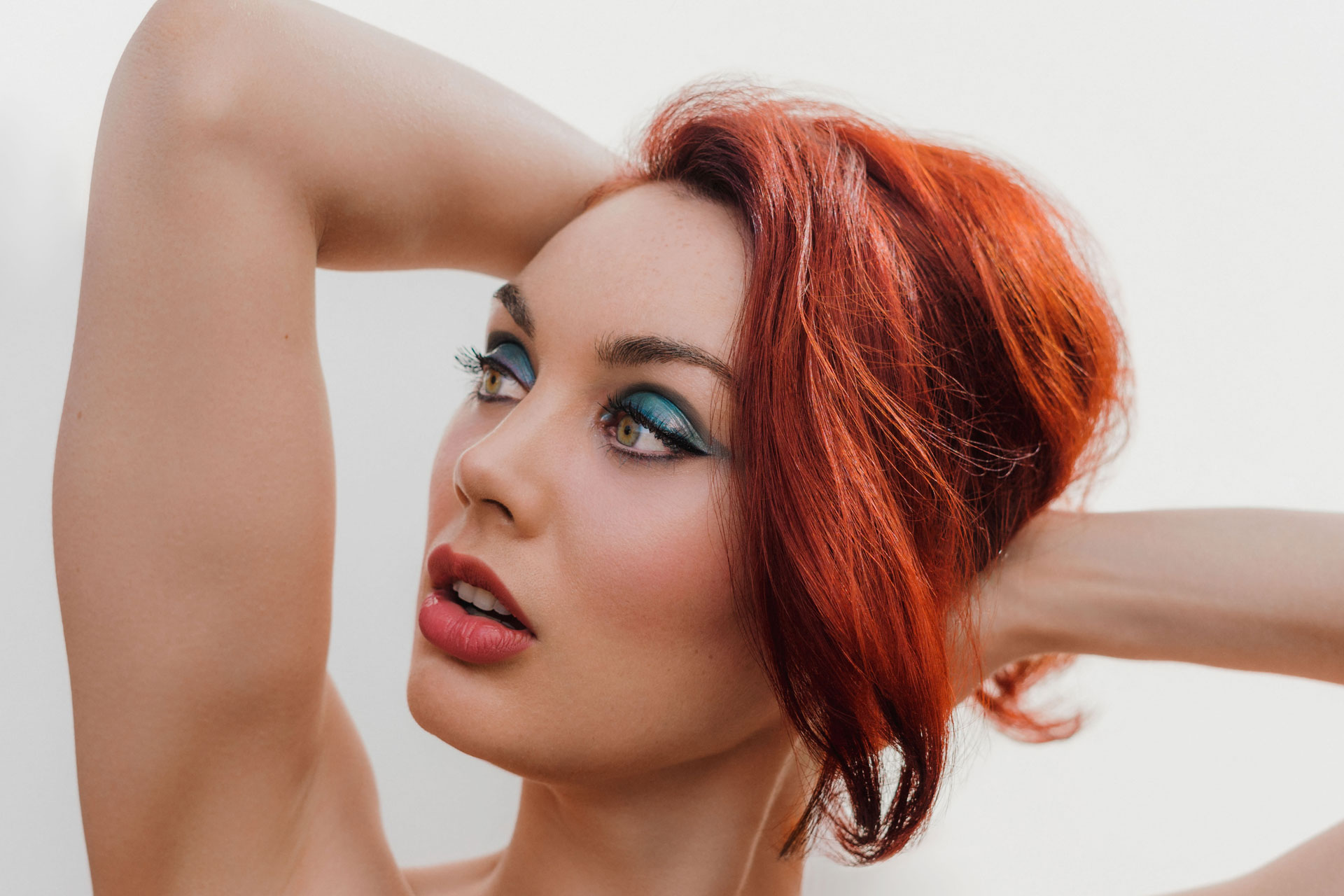 What is your current beauty regime?
I use mostly products from SkinCeuticals and La Roche-Posay to tackle pigmentation and my acne prone skin. I use a vitamin C serum and an SPF 50 daily and then at night-time I use a tretinoin cream. I tend not to wear much make-up when I'm not working and I stay out of the sun as much as possible, hence my year-long vampire tan.
What is your hero beauty product?
My Shu Uemura eyelash curlers which I use every day. My eyelashes are long but dead straight and these curl them beautifully and make me look wide awake.
What are the best beauty tips you have been given?
Baz Luhrmann told me to wear sunscreen and I've always maintained that. And I'll say it again because it's worth repeating; don't pluck your eyebrows. As a casualty of the 2000s thin eyebrow trend, it's a deep regret of mine and I wish I'd listened to my mum when she told me I had tadpoles above my eyes.
What is your signature makeup look?
I've recently dyed my hair red after having it black for years and all the make-up colours I'd usually wear on my face look different. However, a vivid red lipstick always looks great. Those Robert Palmer girls knew what was up.
Fantastic Beasts is out on 8 April
Credits
@nathalieeleni_beauty using Deck of Scarlet
Jewellery @celestestarre
Photography @fifinewbery
Hair @hurrbydavid using Living Proof @afrankagency