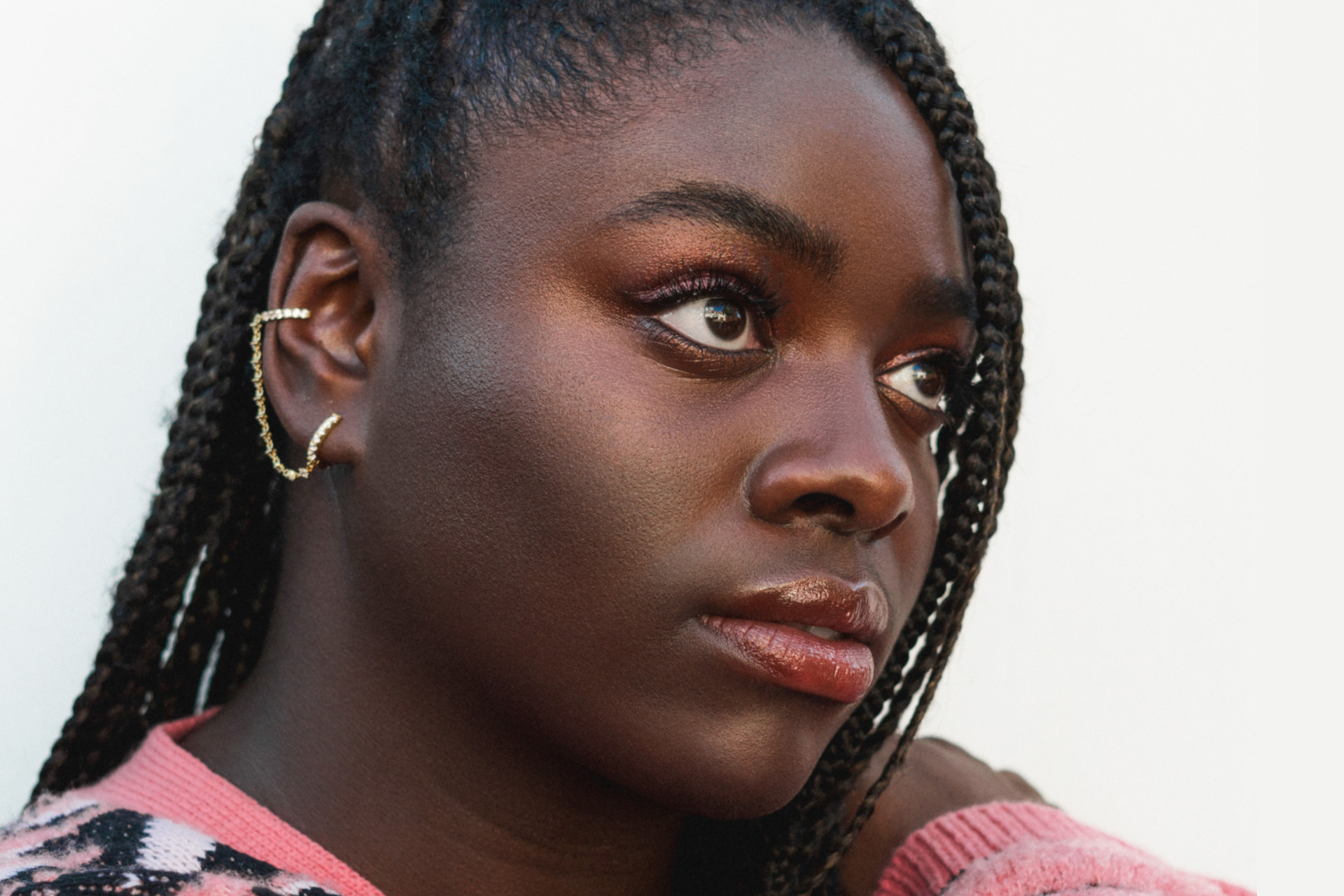 Q&A with Sex Education's Chinenye Ezeudu
---
On her character Viv, beauty tips and skincare rituals
Nathalie Eleni sits down with Chinenye Ezeudu, one of the stars of Netflix's Sex Education, to talk about her skin care routine and beauty go-to's. 
The C&TH Culture Radar: What To Watch, Read and Listen To This Month
Q&A with Sex Education's Chinenye Ezeudu
How do you look after you skin on set?
I'm always trying to take care on my skin on set. So I hydrate and use sunscreen every day. I use 'Black girl sunscreen' and it works for me. I'm not sponsored to say that.
What is your everyday makeup and skin care routine?
I oil cleanse and then remove oil from my face and then I do another cleanse using Cerave hydrating cleanser and follow with a moisturiser. I rarely wear make up only on special occasions but when I do I love using the Pat McGrath Skin Fetish Sublime Perfection Foundation. I used this during filming for Sex Education and School for Good & Evil. It's my go to product. I also use the Fenty and Uoma Beauty products.
What are your hero beauty products?
Cerave, Fenty Cheeks Out Freestyle Cream Blush, Pat McGrath Skin Fetish Sublime Perfection Foundation, Glossier Boy Brow and so much more.
What is the best beauty tip or advice you have been given?
Hydration is the key to good skin.
Sex Education is hailed for its inclusivity and representation, why is it so important that we see ourselves reflected on screen?
I feel everyone deserves an authentic portrayal of themselves onscreen, everyone wants to feel represented in some way.
How has your character Viv evolved since we left her in Season 2?
She's for sure evolved – she's head girl now and she has a boyfriend; she's really coming into her own this season, which is lovely to see.
What was your favourite scene to film in Season 3?
My favourite scenes always change. Right now, it would be the one where I turn to Jackson and say she's 'like Joan of arc but cooler', when we are first introduced to Hope's character. That was fun.
What do you hope that audiences take away from Sex Education?
I think people should take away whatever they need from the series, there's a lot of messages in it. But hopefully they come away feeling more educated.
You can catch Chinenye Ezeudu in Sex Education Season 3, which is available to watch on Netflix now.
Main image: Chinenye Ezeudu (Hair: Carlos Ferraz / Make-Up: Nathalie Eleni / Photography: Fifi Newbery / Earring: Celeste Starre)