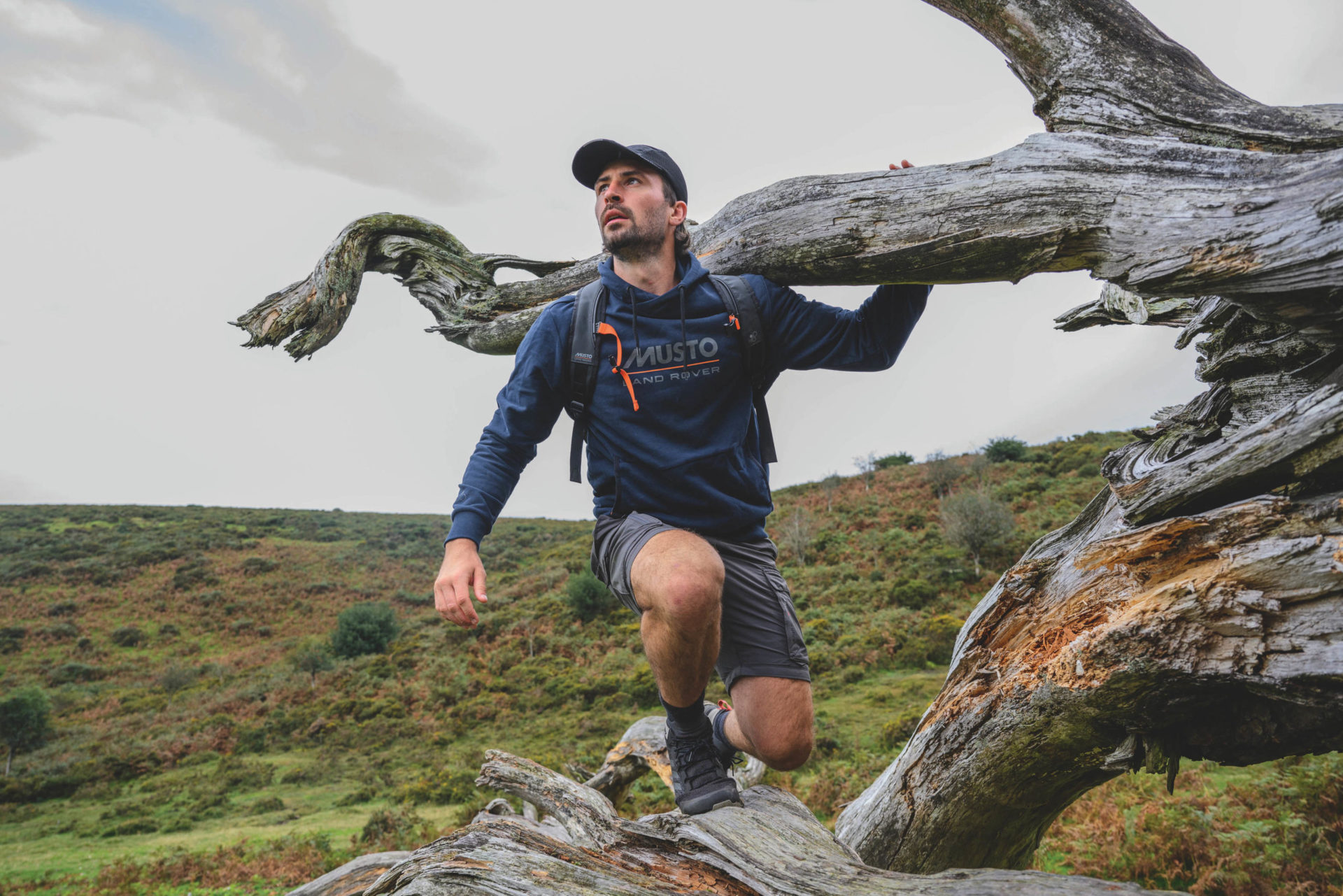 Quick-Fire Q&A: Chris Holliman and Nick Houchin of Musto
---
Get to know the stars of the latest episode of the Great British Brands x Change Makers podcast
To accompany the launch of the 2021 What Next? edition of Great British Brands, contributing editor Michael Hayman interviews the people behind those brands, as well as key names involved in British luxury, industry and commerce, to find out what motivates them, the future of British luxury and how they are adapting in ever-shifting times. This week, it's Chris Holliman, head of product, and Nick Houchin, head of marketing, at Musto.
Quick-Fire Q&A: Chris Holliman and Nick Houchin of Musto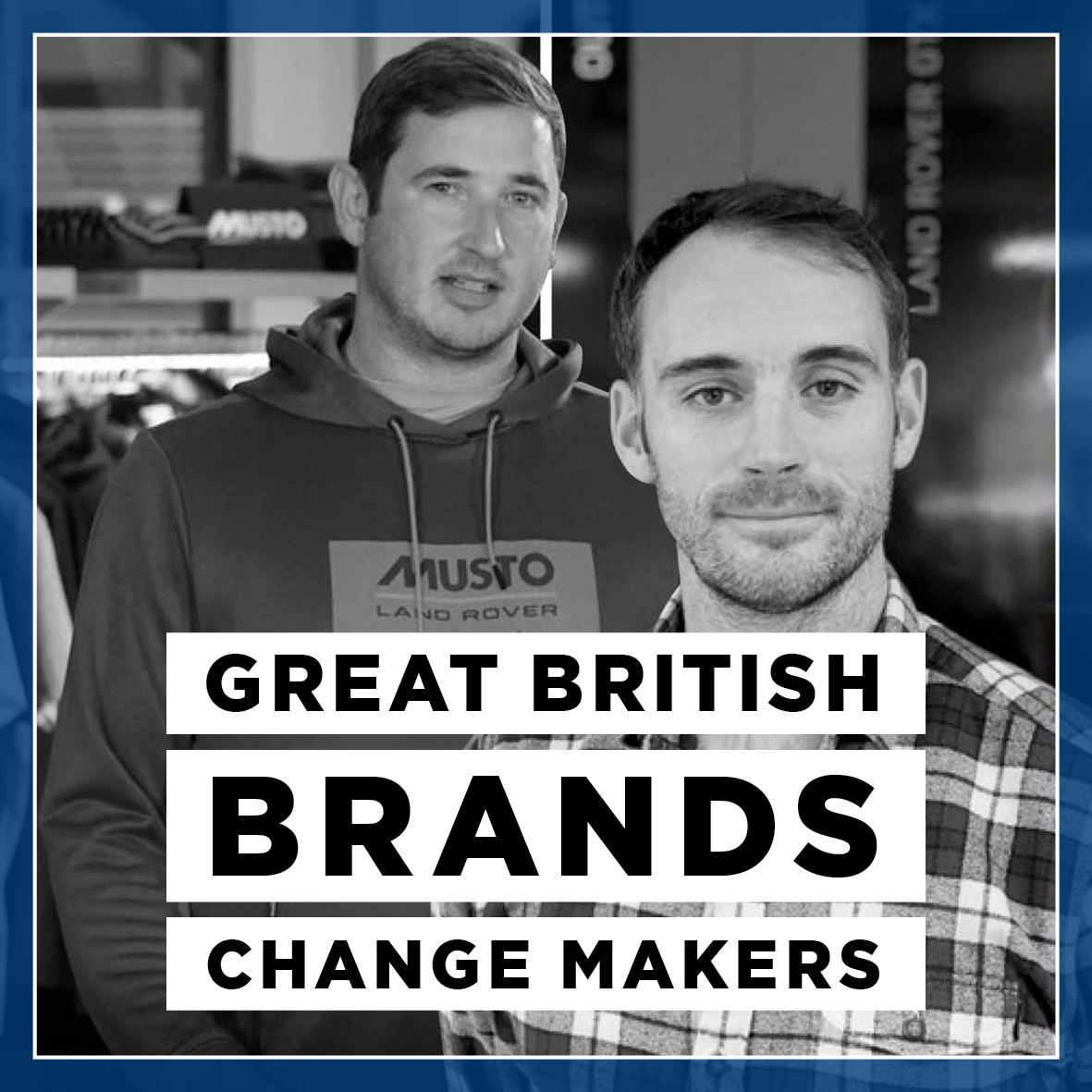 Favourite Great British brand?
CHRIS: Marks & Spencer! I'm a real foodie and I appreciate its ethos of bringing quality British produce to the table.
NICK: I'd have to say Land Rover. The vehicles are impeccably designed and imbued with its British heritage. I especially love the new Defender. It's great news that it will be gradually releasing sustainable electric models over the coming years.
A book that has changed your life?
CHRIS: Fastnet Force 10 by John Rousmaniere. Although Rousmaniere details the terrifying ordeal he faced competing in the Fastnet, it actually inspired me to undertake the race. I was already captivated by the challenges of offshore racing and his book was a real inspiration for me to eventually sail in three Fastnet Races.
NICK: The Power of Now by Eckhart Toll really opened my eyes to living in the moment and being able to focus on the here and now – a really important philosophy to stop your mind getting the better of you in stressful moments.
Who is your Great British hero?
CHRIS: Sir David Attenborough is a legend and right now it's more important than ever to be reminded that there's a whole world beyond our own bubbles. His documentaries are a great form of escapism.
NICK: Where do I start? I hugely admire British Olympic athletes who have dedicated their lives to achieving the marginal gains that make the difference between a gold and silver medal. However, Captain Sir Tom Moore has inspired a nation over the past year. The amount of money he raised for the NHS charities was really inspiring.
What are you watching at the moment?
CHRIS: The America's Cup has made for some great lockdown television. Watching the Emirates Team New Zealand face off against the challengers, Luna Rossi, has been nail-biting, made all the more interesting by the restrictions the sailors have had to contend with this year. It's anyone's game and I'll definitely be glued to my television when the race starts on 6 March.
NICK: I've just finished watching David Attenborough's A Perfect Planet – a very eye-opening watch about the impact the human race is having on our planet and what needs to be done.
Favourite Great British dish?
CHRIS: Fish and chips, fresh from the chip shop. The ultimate seaside fare.
NICK: You can't beat roast lamb in a cosy country pub, something I will enjoy very much once life is back to normal.
Who is your biggest inspiration?
CHRIS: My family is my biggest inspiration. I wouldn't be where I am today without the love of my parents, my wonderful wife and my 2 year old boy. Props to all of them for putting up with me 24/7 for the last year!
NICK: I don't have one person who I hold up as my biggest inspiration, I try to take inspiration from various different sources and people. As a sports enthusiast, I love reading about the blood, sweat and tears that go into becoming an athlete at the top of your game.
Great British undiscovered gem?
CHRIS: The Isle of Wight. It's just across the Solent, but you could be anywhere in the world. The beaches are stunning and you can really immerse yourself in sailing culture on the island.
NICK: A couple of years ago, my wife and I went to East Devon on holiday. Although not necessarily undiscovered, we stayed in Branscombe and really enjoyed discovering the local beaches and surrounding countryside. We were fortunate with the weather but it's an incredibly beautiful area.
Describe your 'new normal'?
CHRIS: 'Just going on a call'.
NICK: Working in my shed, spending time with my family and getting outdoors.
Favourite Great British car?
CHRIS: It has to be the Land Rover Defender. I remember hiring one for a week to take us to Penzance for a sailing championship. We travelled for four hours with no radio or air con, but after a while you realise what's really important: solidity, capability in all terrains and precision engineering, all of which the Land Rover Defender has in spades.
NICK: Aston Martin DB5 – I was lucky to be driven to my wedding in one and all I remember is the people turning their heads as we drove down the high street.
Best tip for life?
CHRIS: You make your own luck.
NICK: Live by the ethos of not counting the years, but making the years count!
Download the GBB x Change Makers podcast now
READ MORE
Check out all the GBB 2021 brands here / Have you listened to House Guest, C&TH's interiors podcast?