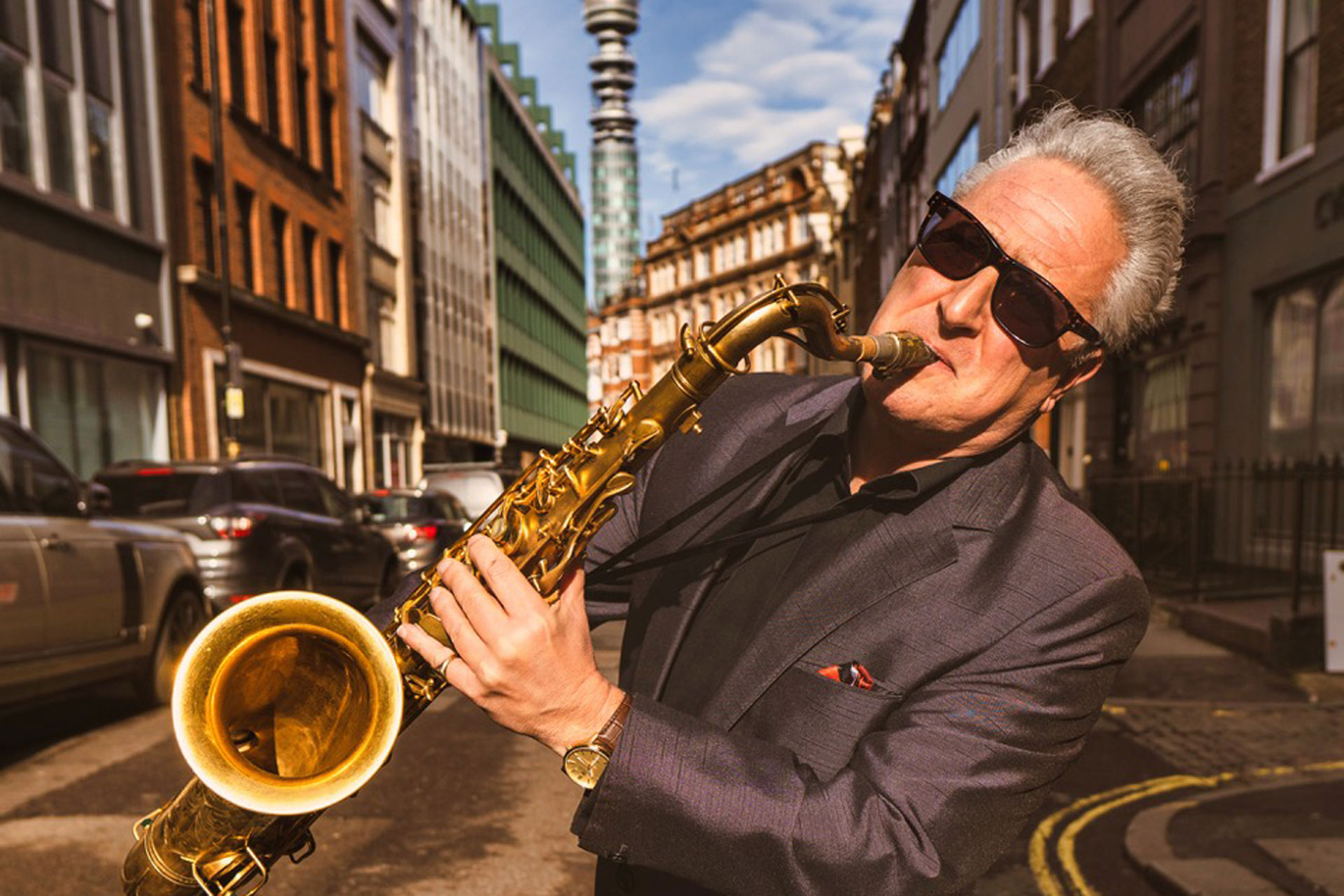 Ray Gelato on Jazz in Today's World
'I believe if you just recreate the music of the past, you're wasting your time'
By Ed Vaizey and Charlotte Metcalf | 2 years ago
This week on Break Out Culture we focus on jazz, for the first time. We talk to the singer, songwriter, bandleader and sax player Ray Gelato, who's been taking his fun, upbeat, distinctive style of swing, jazz and R&B to concerts, clubs and festivals all over the world since 1988.
This interview was taken from our Break Out Culture podcast with Ed Vaizey and Charlotte Metcalf.
Listen on iTunes
Listen on Spotify
Ray Gelato on Jazz in Today's World
Which wedding of Paul McCartney's did you play at?
I can tell you exactly, it was Heather Mills. He loved it. They both loved it. It was a lovely, great night.
Tell us about when you played for The Queen. How did that come about?
I played for her twice in a very small room at The Ritz. I don't know whether they requested us again, but we ended up a few years later playing the second one. And when I played that song, 'Buona Sera Signorina', she looked around and smiled at me as she was leaving. I got a smile from her and it was really enjoyable do. I remember Margaret was there. That's how long ago it was, and Edward and everybody. So, it was a lot of fun.
And tell us about opening for Robbie Williams…
He's a lovely guy. He sat there in the sound check in his tracksuit bottoms and T-shirt watching us. He came up on the stage, made sure to shake everybody's hand. He's a guy that respects musicians, so he got my respect. It was an interesting do. To be really frank with you, we were completely ignored – they were there to see Robbie, but it was a great thing to do.
You're obviously the musician's musician, if you've got Paul McCartney and Robbie Williams requesting you…
Yeah. Another fan of mine is Van Morrison. He's come to many gigs. We played the Jazz Room at the Pizza Express in Dean Street a few months back, and he was sitting there. He's been at see us at Ronnie Scott's, and I always get a summoned to sit with him as well. He's a nice guy.
You started with The Chavalier Brothers, didn't you?
Yeah. That was a very popular band in the early '80s, and it started by accident. It started with us busking in Camden Lock. I heard a guitar and I was on a jazz course at the City Lit and I had my saxophone. I said to this guy, 'Can I play?' I couldn't really. Well, I could play, but I wasn't an accomplished player. He says, 'yeah, sure.' So we started playing and then it went from there. We got offered gigs and I think we were probably one of the first bands to revive swing music from where the masters used to do it. We were young kids in our early 20s, just getting into these new sounds.
And so when did you then become The Giants, and form that band?
That was about 1988. The Chavalier Brothers slowly died through various reasons – bad management, and probably our bad behaviour, because we were young and we didn't really understand that it was a business, not a game. Then I had my own band since 1988, led it, and I'm still doing it today.
Let's talk about Ronnie Scott's – you were there presumably before the Sally Greene days. Has it changed?
It was a fantastic place and that atmosphere would never be recaptured. It was a complete edge that the club used to have. It's still there. The food and drinks improved, the money's improved and we still pull a good audience. It's different, but it's still a great club. It still promotes jazz, and that's good enough for me, and it gives new artists a chance in the upstairs room, so it's great. The old days were more dangerous. They were more dangerous in the way that you could get thrown out by the bouncers quite physically if you messed up. And the food was terrible. They used to have that cube of deep-fried Camembert, out the packet.
Do you think jazz still has an appeal to young people?
I think that you had that revival with Robbie (Williams). We did it many years before those guys, but they were more famous than us. They were stars already, whereas we've always been under the radar, and that's the way I like it, in a way. But Robbie Williams, Jamie Cullum, Michael Bublé, they all jumped in. They were good. Then you had Peter Andre and Will Young doing swing albums. Paul McCartney did one. So that was part of a revival that spun over from America because it was a big revival in the '90s in the States.
Now, no, I don't think there is. I think you've just got to plough your own path. I think people come to see me, but I don't think there's necessarily a swing movement anywhere. I might be wrong. There's a swing dance movement, but it's not really what we do.
I'll tell you what I believe in. I believe if you just recreate the music of the past, you're wasting your time. You do that to learn. You learn from the music of the past and you transcribe other artists, and you copy, but eventually you have to find yourself, and the best way of doing that is to write your own material.
MORE BREAK OUT CULTURE:
Dylan Jones on David Bowie / Marcelino Sambé on the Joys of Playing Romeo