Originally, the colour pink was reserved for the more decided and authoritative male; while blue, was more appropriate for the daintier and prettier female. Over time, the assignment of certain colours to certain sexes has shifted to the create our preconceived ideas we have of colour today.  Now pink is cropping up in our interiors and in menswear, harking back to a time when pink was the male colour.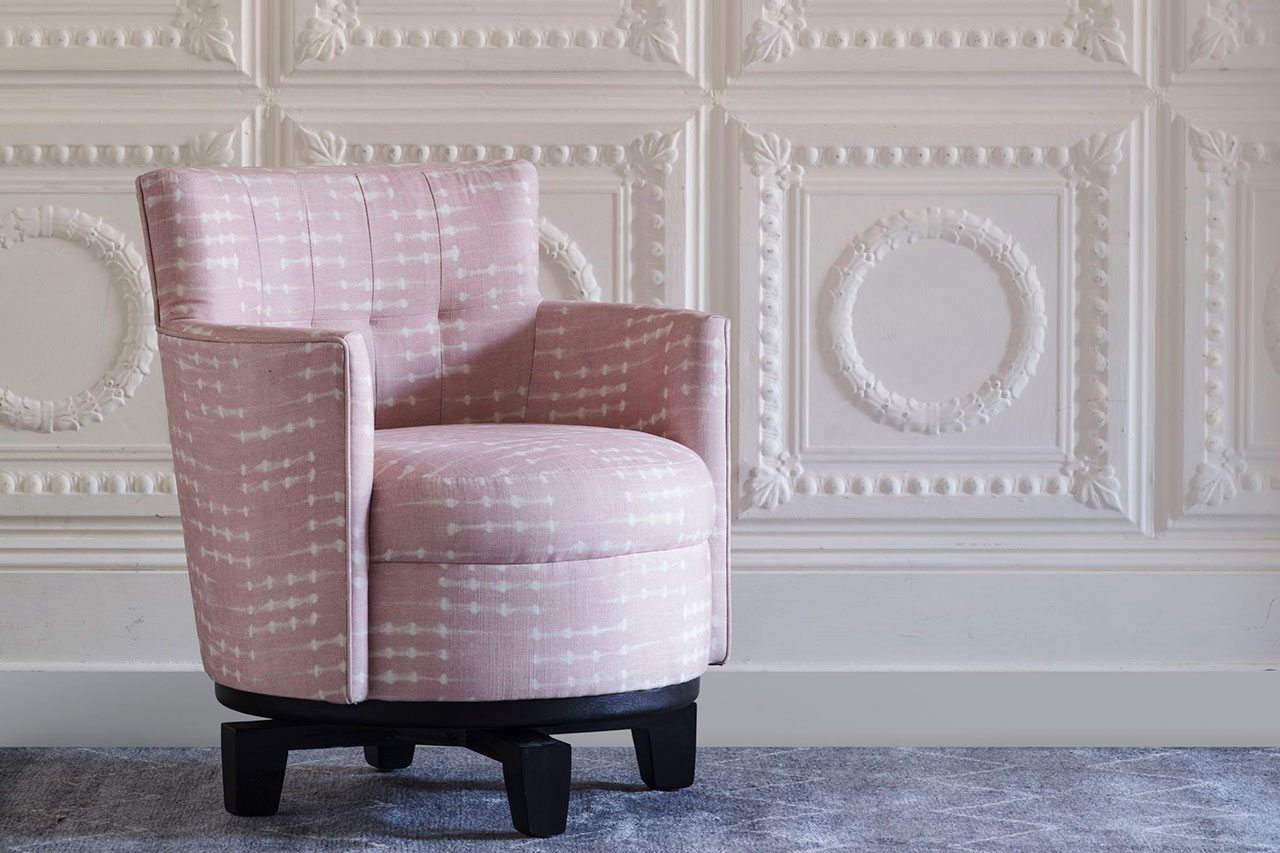 In Grayson Perry's novel, The Descent of Man, he analyses the shifting perceptions of the colour and gender stereotypes placed upon us today.
'The fact we now see pink is for girls is a good example of how cultural expression of genders changes over time. Though there were no strong conventions, until the nineteenth century pink was certainly a very suitable colour for boys. Boys were small men, and men wore red uniforms, hence pink for boys […] The journalist Jon Henley wrote in The Guardian "the generally accepted rule is pink for the boys and blue for the girls. The reason is that pink, being a more decided and stronger colour, is more suitable for the boy, while blue, which is more delicate and dainty, is prettier for the girl".'
Perry continues, 'It wasn't until the 1970s, just in time for the strengthening feminist movement to reject it, that pink was firmly established as a girl's colour. The history of pink shows us that the symbols of masculinity and femininity can be totally arbitrary. The props, gestures and script needed to signal an unambiguous gender are not fixed by nature but are temporary social constructs.'
So with these shifts in gender constructs over time, what does it mean that we are seeing a rise in the colour pink again, in interiors and menswear?
Fashion
Ruth Hemus, a senior lecturer at Royal Holloway, University of London, says:
'The way we dress is of profound social significance. It is not 'natural' but entirely learned, based on cultural convention that varies enormously according to time and place. Clothing can be limiting, not least in the way it is used to define and perpetuate boundaries of sexual difference. But it also offers us opportunities to express our individuality, above all when we choose to transgress what is expected of us. The fact that I have been questioned by others about the choices I make in dressing my son – particularly where colour is concerned – only goes to show how unnerving it can be for some people when the (arbitrary) link between clothing and gender identity is broken.'
In menswear today, pink is not a colour men shy away from. At the recent menswear A/W'17 collection shows, men from London, New York, Milan and Paris have been sporting pink in one way or another. Whether it's Kayne West's pink hair, or the pink tailoring and accents seen on the catwalks of Burberry, Dolce & Gabbana and Haider Ackerman, pink is coming back into the menswear sphere.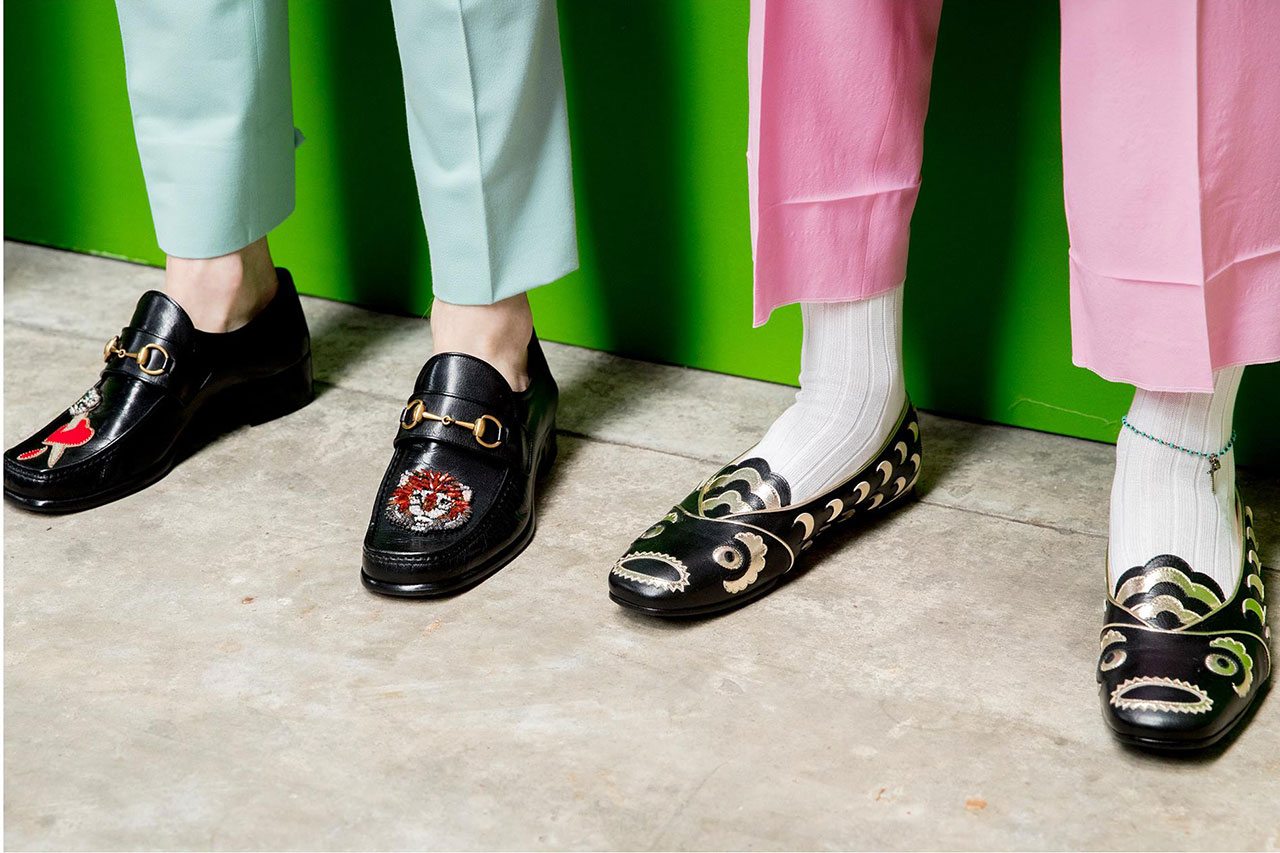 The senior head cutter at Budd Shirtmakers, Darren Tiernan, says, 'It takes a real man to wear pink'. But considering the origins of the colour, this is a gender-bending hue. With the rise of gender-neutral catwalks and see-now-buy-now collections, the construct of shows is changing and shifting, with men and women sharing the catwalks. Brands such as Dolce & Gabbana, Chanel and Burberry have been promoting their collections with both sexes on the catwalk for years, but it could be that in the coming years the collections are merged entirely for the larger fashion houses who cater to both, with the elimination of the separate gendered fashion shows, instead combining the collections to be viewed together. Watch this space – but in the meantime, pink is a colour we can all wear, regardless of our sex.
Interiors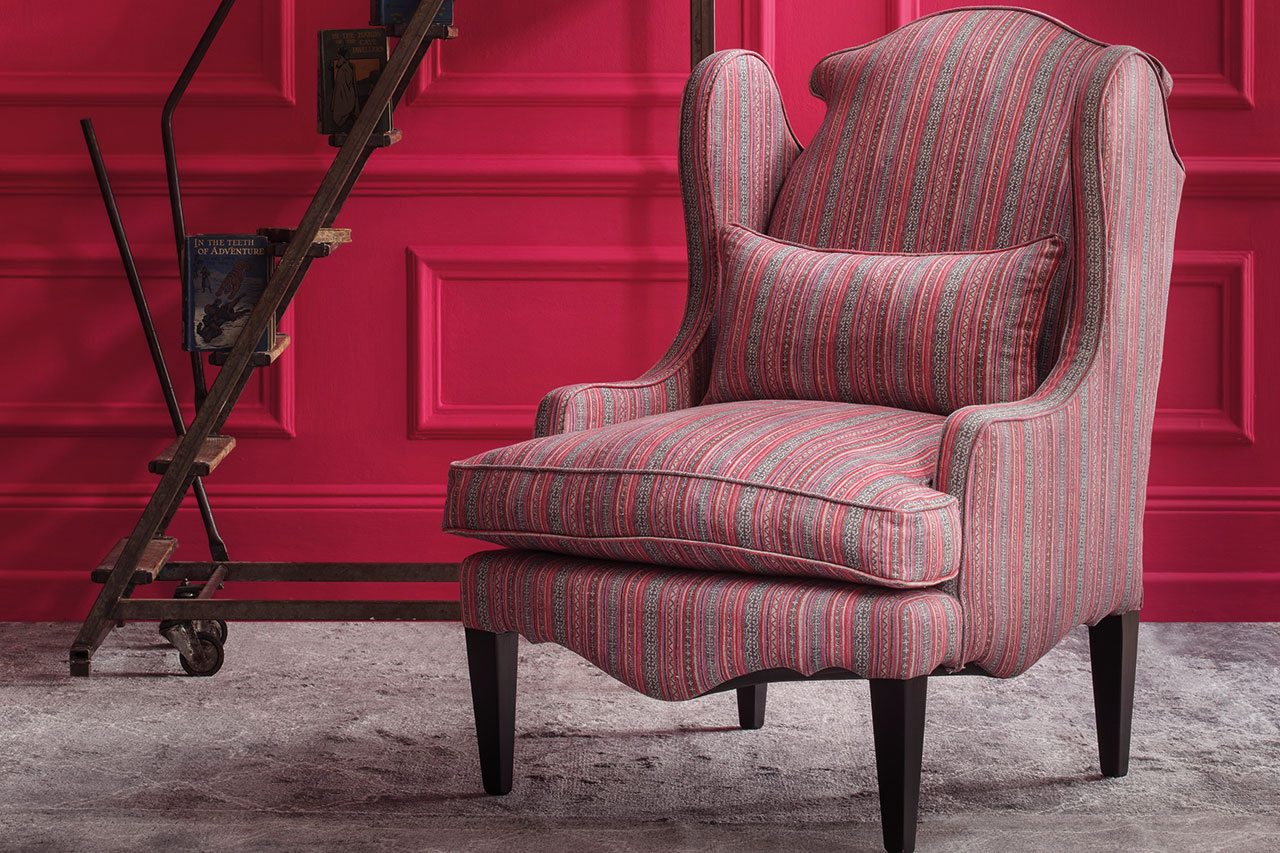 Who ever said that pink was for girls hasn't seen Andrew Martin's interiors. Up until the 20th century, pink was worn by boys more than girls, and dapper chaps in the 18th century were advised to paint their rooms pink to lift their spirits. Andrew Martin takes his queue from tradition and has come up with a range of pink maurishka fabrics intended for men, drawing influences from African mud cloth, Burmese indigo and Moroccan kilims. This collection is for the well travelled and vibrant dressers. From £39.90p/m. 
'The Descent of Man' by Grayson Perry is published by Allen Lane (Penguin Group) in 2016. 
MORE STYLE & INTERIORS: The LCM Guide – Designers to Watch / See Coco Chanel's Parisian apartment pop-up / Interiors colour trend: Pink edit
---