Interiors colour trend: Pink edit
We take a look at the latest pink accessories inspired by Chanel's decadent pop-up apartment.
You may think pink doesn't deserve a place in your sophisticated home, but think again, we look at how it can bring warmth and character to an interior scheme.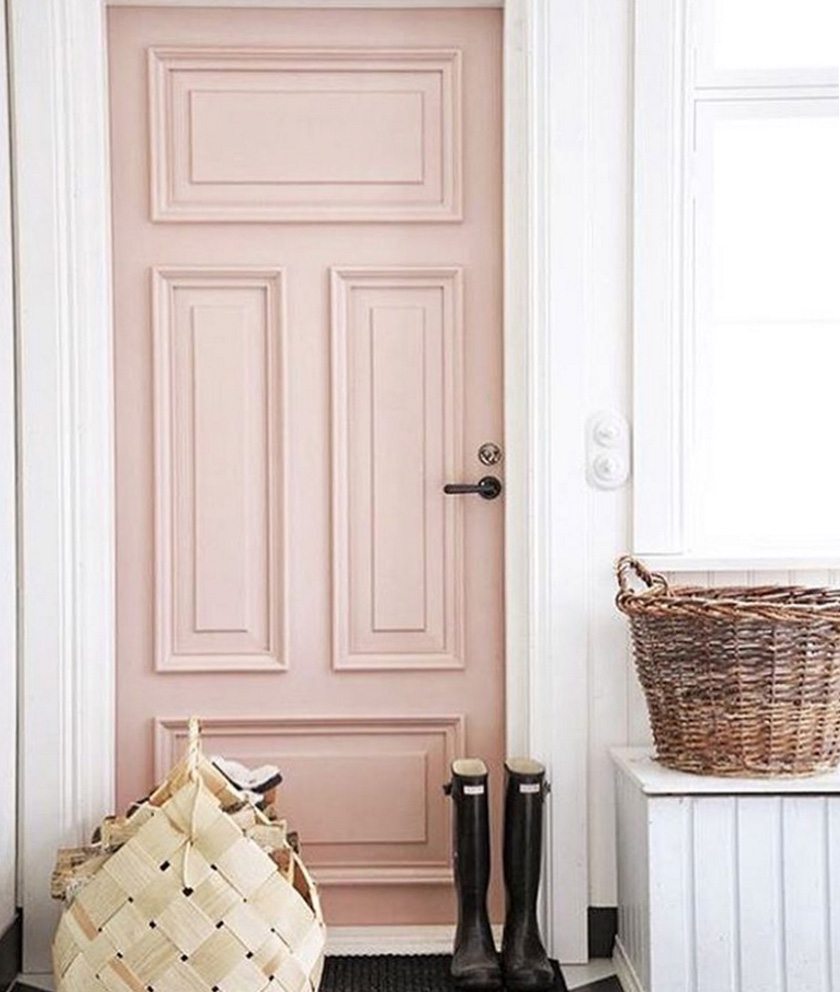 Instagram @interiorsforall
Pink is the colour this season, so forget autumnal hues and classic winter warmers and get on-board with a more feminine colour campaign; it's great for contemporary accessorising.
Pantone's Zephyr Pink
Crafted from clay dug in the Eastern Cape, which is left to dry in the sunshine for five days and fire glazed, this Wonki Ware mug is accented with pink hues and organically shaped. Ideal for bringing a little brightness to the table, this piece is practical and stylish.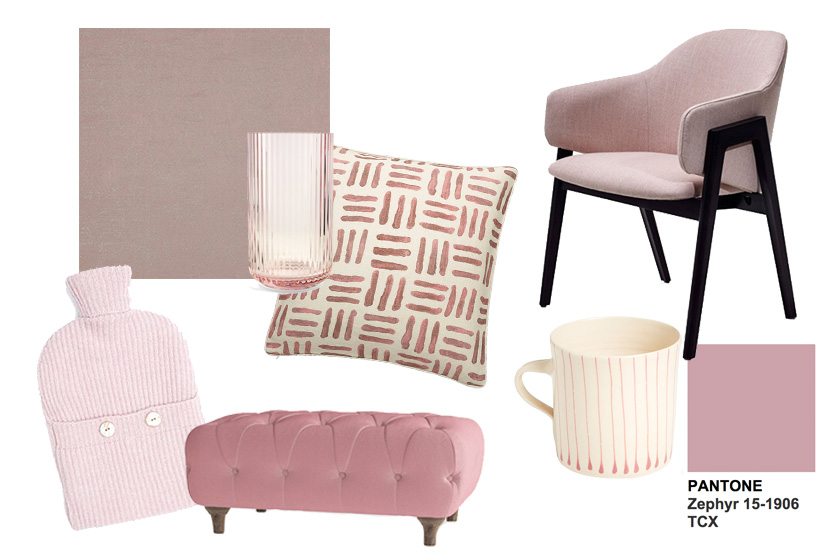 From left to right: Brora Cashmere hot water bottle cover £109, Colefax & Fowler Indra wallpaper £59 per metre, Loaf Dimple footstool in dusty rose velvet £475, Lyngby porcelain vase £85 from Liberty, OKA Barathea cushion cover £68, Wonki Ware breakfast mug £17 from The Conran Shop, Linley Savile dining chair £1,500.
A symbolic piece of fine Danish design, this iconic Lyngby vase displays the same refined beauty as it did when it was originally designed in 1936. Crafted from a superior, subtle soft pink-toned glass, a wide, minimal, softly ridged silhouette nods towards contemporary interior styling; a timeless statement vessel.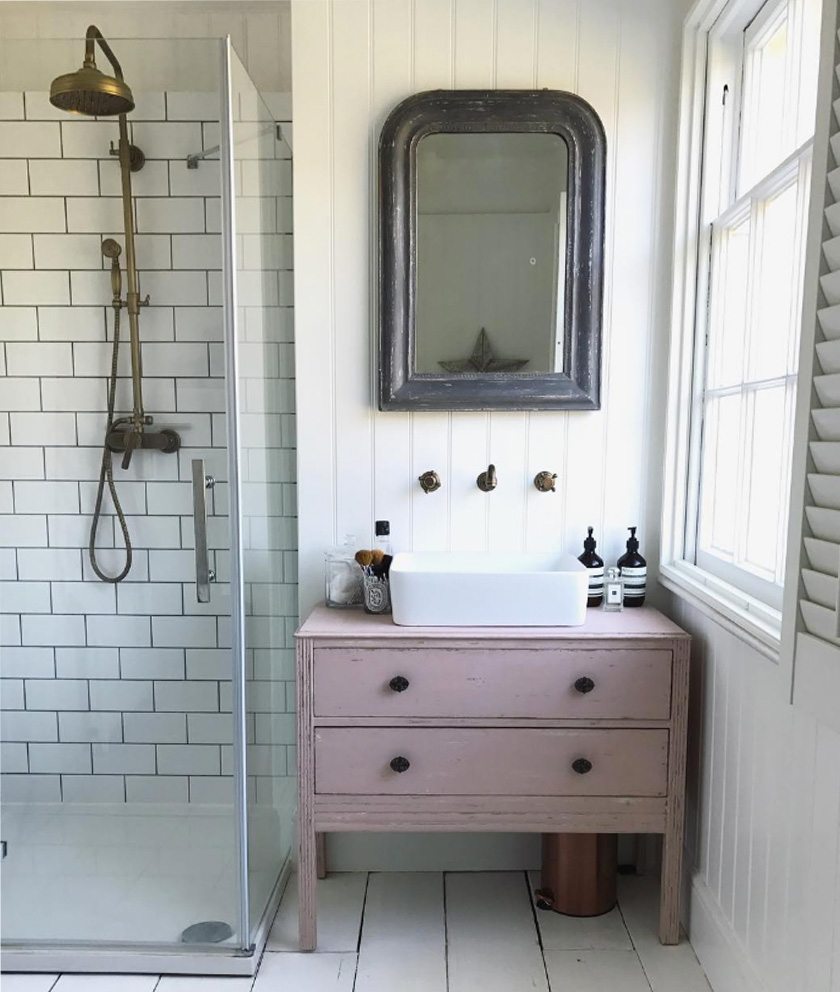 Instagram @rvk_loves
This bathroom has got the idea right. Use pink as a subtle accent to a neutral scheme, the drawer unit is the perfect combination of colour and texture with a weathered finish.
Pink for winter
While many people think pink is a colour for spring and summer, soft pink textures and fabrics are a gorgeous way to add a cosy feel to your home. Look for plush powder pink and blush faux fur throws and rose cashmere or mohair blankets to stay warm under this festive season. We love this  Fireside Faux-Fur Throw, £118 at Anthropologie.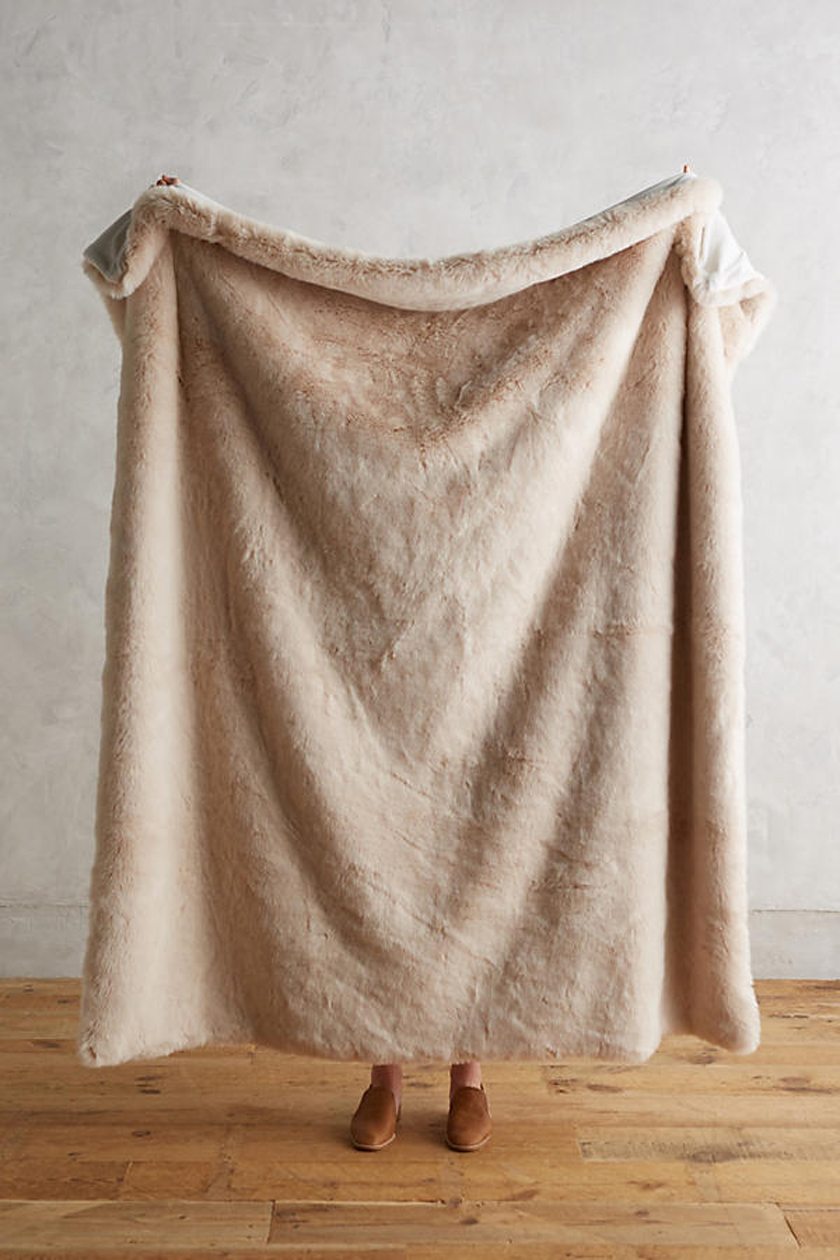 ---