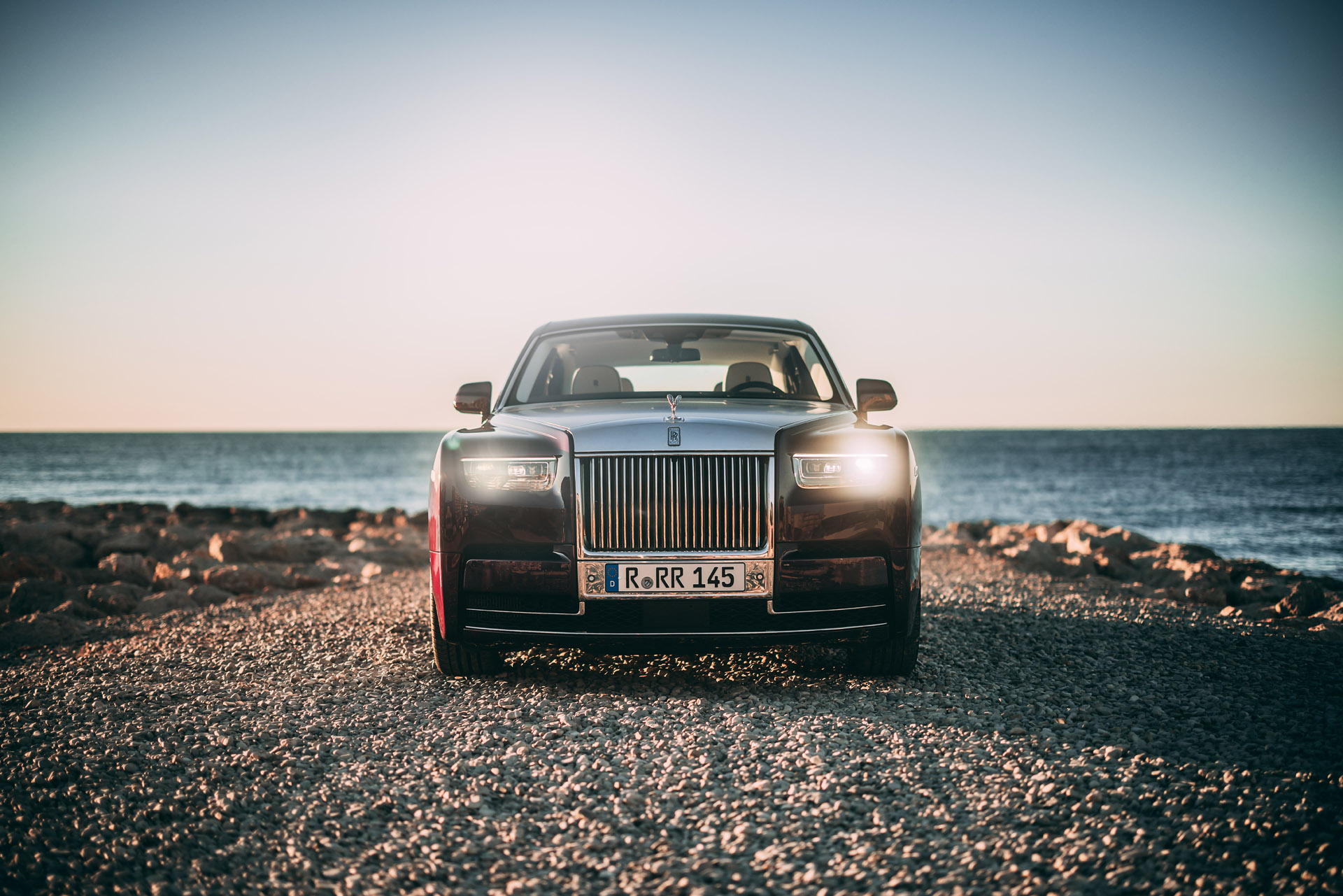 Review: A Rendezvous with a Rolls-Royce Phantom
---
Charlotte Metcalf gets a key to the 'world's greatest luxury product'
A Rolls-Royce Phantom is not just a luxury car, it's a harbinger of dreams, says Charlotte Metcalf
Review: A Rendezvous with a Rolls-Royce Phantom
'This is not a launch but a rendezvous,' says Richard Carter, Head of Communications at Rolls-Royce.  A small group of us are sipping champagne at the Maybourne Riviera, a brand new hotel in a magnificent setting high above the sea and Monte Carlo. Rolls-Royce has invited us to reacquaint ourselves with the Phantom and to reappraise its peerless design and engineering. 'It's not often anyone's given the keys to the world's greatest luxury product,' Richard reminds us, 'and I don't mean the greatest automotive luxury product but the greatest luxury product.'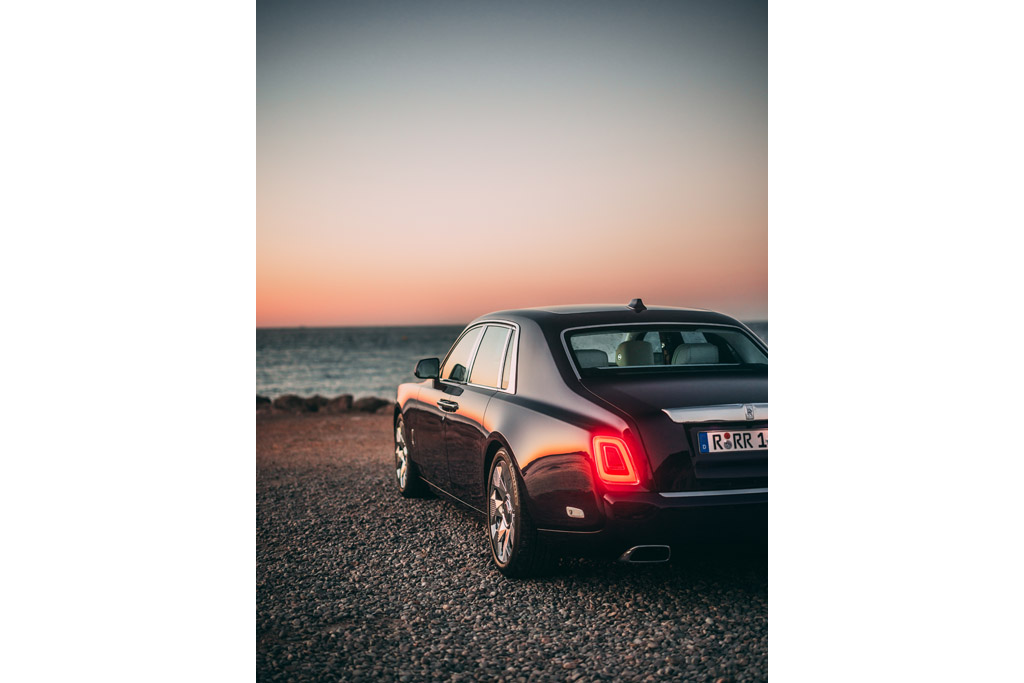 And he's probably right to make the distinction. After all, many a product, luxury or otherwise, is described as the Rolls-Royce in its field when at the apex of its game. Phantom defines the meaning of 'bespoke', though the word, like 'luxury', is so overused that it doesn't begin to convey the level of detail that goes into creating one, which can take three or four years to build. 'We are dream merchants,' says designer Sophie Weekes. It's an accurate description when considering the lengths to which her bespoke team goes to realise a client's wishes. Take Serenity, entirely lined in hand-stitched, hand-painted cherry blossom silk, or Irridescent Opulence, featuring 3,000 tail feathers in its gallery around a clock inlaid with Mother of Pearl. Then there's Koa, named after a very rare tree only found in Hawaii. It took the team three years and several visits to Hawaii to track down the perfect piece of caramel-coloured wood to incorporate into the car.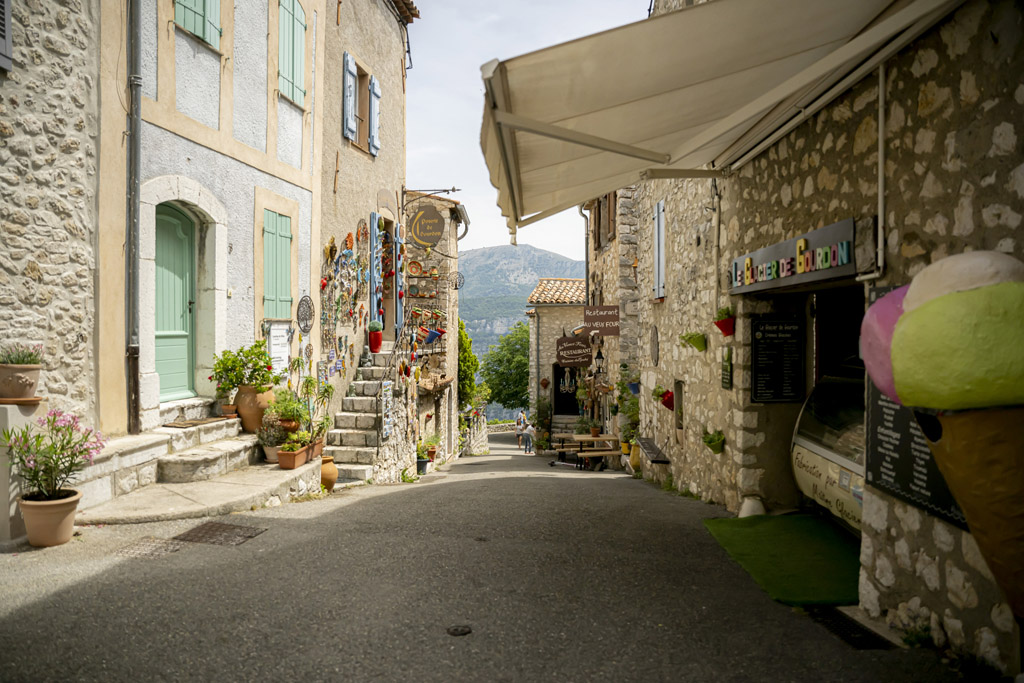 Rolls-Royce prides itself on scouring the planet not just for valuable, exquisite materials but also for beautiful places to stay and to provide drives with sublime, memorable backdrops.  This time the team picked the Riviera, still redolent of the glamorous, creative age of the Belle Epoque and with historical associations for the marque. In 1912 Sir Henry Royce escaped Britain's winters to settle in the village of La Canadel and Charles Rolls was often seen driving up and down Nice's Promenade des Anglais to draw attention to his car and attract sales.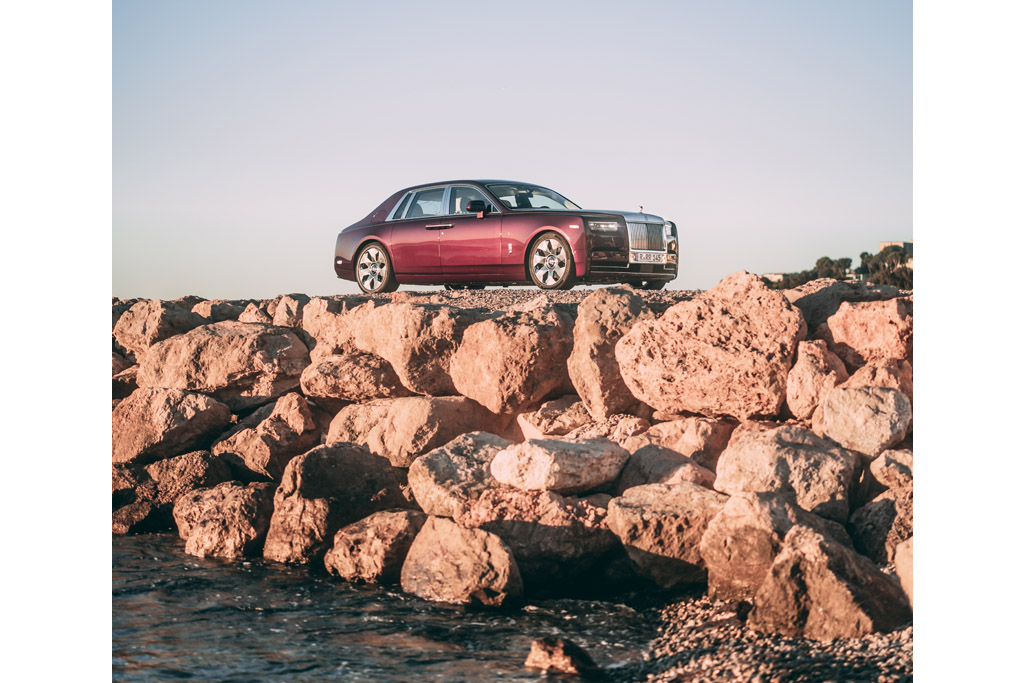 We have ten majestic Phantoms to choose from, each with a defined character. I am drawn to the cool, white embroidered interior of the regal extended Platino and applaud the defiantly scarlet Patriot with its Union Jack motifs, but the car I drive is the outrageously attention-seeking Extrovert, a bold blaze of deep purple and gleaming silver. As I wind up narrow roads to the hilltop village of Gourdon, I remember how it feels to drive a Phantom.  Extrovert might not be the subtlest, most elegant model but there is no doubt of its dominance. It represents hutzpah, charisma, swagger and flamboyance and for the time I'm at the wheel I relish being in the spotlight and mistress of all I survey – certainly the road. My rendezvous with Phantom is a delight. To drive one is to revel in a moment of feeling gloriously omnipotent, as rare and extraordinary a sensation as the automobile itself.
READ MORE: 
So Much More Than A Car: The Rolls Royce Boat Tail / Preview: Rolls-Royce Great Eight Phantoms Exhibition