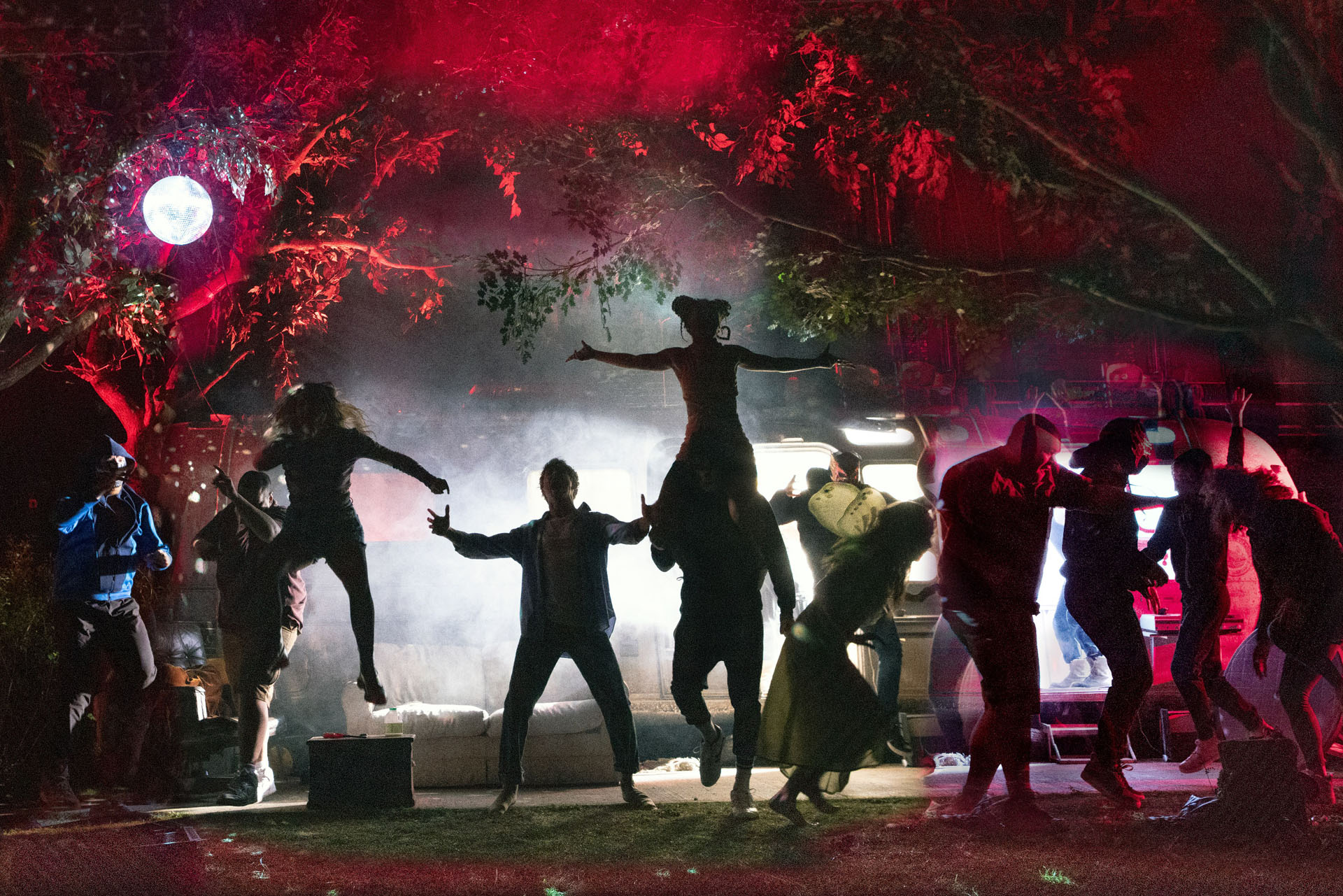 Review: Jez Butterworth's Jerusalem
---
Jerusalem returns over a decade later — but it feels more relevant than ever
Jerusalem returns — and it doesn't disappoint. It remains as electric and evocative as its original run, with four of its original cast members returning: Mark Rylance as Johnny "Rooster" Byron, Mackenzie Crook as Ginger, Gérard Horan as Wesley and Barry Sloane as Troy Whitworth. But its themes and message feel more relevant than ever. With its strong celebration of freedom and nature, it's speaking to an audience which has just been through social restrictions and three of the hottest years on record, says Sophie Bucknall.
Review: Jez Butterworth's Jersualem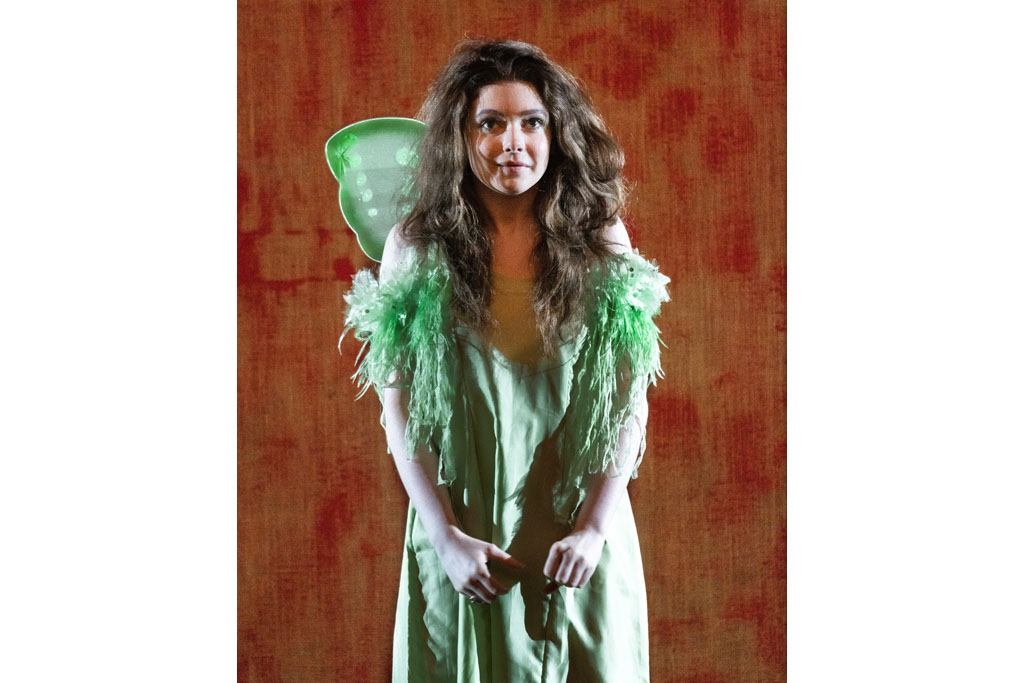 Jez Butterworth is one of the 21st century's best playwrights, and Jerusalem is one of this century's best plays. So, when it was announced that it was returning for a second run after just over 10 years, it naturally ignited a sense of excitement — particularly for those who had missed out on seeing it the first time. 
I was one of those people. I had read the play and it had stuck with me, thanks to its sense of wistful nostalgia, rejection of bureaucratic control, and celebration of freedom. But, as with all plays, they are meant to be seen, not read. It's only when you're invited in as a live spectator and see the story unfolding before your eyes, that you really get to appreciate the play's true craft through the power of the performance. 
Right from the outset, the play moves with an energy and electricity that is both contagious and compelling. Mark Rylance leads this with his evocative and engaging performance that keeps the audience transfixed at every turn. It's no wonder that he doesn't have an understudy. If he can't play Johnny, the show simply cannot go on. 
Rylance's skill at keeping the audience enraptured becomes most evident in the last five minutes; we sit ghostly silent as we watch a bellowing Johnny who is injured, bruised and blood-splattered, dragging himself around the floor, banging a drum and summoning the spirits of his ancestors to carry out revenge on Flintock and the New Estate. Johnny has, throughout the play, been able to spin everything and maintain some sort of power stance. But by the third act, with the return of the council and Troy Whitworth, the audience begin to lose faith in Johnny as the saviour of Flintock; his power has eroded, he has failed in his endeavours to admonish a society that values baseless bureaucracy and surface-level conformity while ignoring the integral position of the pastoral in society. 
Jerusalem premiered in July 2009; the play is a critique of English society and the direction it's heading in. While at times it does feel dated — the female characters are few and have little roles other than as figures of sexual desire for the male characters — Jerusalem in 2022 feels more relevant than ever.
It returns to the West End after a strange and tumultuous period in history. The last two years saw theatres close nationally for the first time since Oliver Cromwell (they didn't even close throughout the wars!). Jerusalem brings a refreshing and electric energy combined with a suggestion of continuing critique on the society it returns to. 
While its return to theatres is a salute to freedom — it's the play itself which is so relevant to the contextual situation of the last few years. It's been a period of intense supervision, control and strict enforcement of rule following. A time that is inherently opposed to and at odds with freedom with human nature — to be in control of our actions and to be amongst others. This was particularly so for the younger generation, many of whom found their youth snatched from their clutches. Lockdowns; restricted bubbles; enforced rules on socialising — it's the antithesis of youth, the supposed prime time of your life.
These rules go against everything that Jerusalem stands for. Can you image Johnny, Ginger or Tanya (played by Charlotte O'Leary) adhering to these laws? In the performance, we see the younger characters seizing their youth by full force. They spend their days in the woods, hanging in and around Johnny's caravan — not a responsibility or care in sight. 
The older characters, meanwhile, wistfully yearn for their youth. Johnny has disregarded any choice of 'growing up' and the responsibilities that come with it. He, instead, has snuggly wrapped himself up in fantasy, and refuses to accept the 'outside world'; he'd rather craft his own reality. Meanwhile, Wesley (played by Gerard Horan) has submitted to adulthood, while pining for his past. They both compare key memories steeped in nostalgia, like their 'first time'. These memories may be being viewed through a rose-tinted lense, but they are recalling the time of life when the sense of freedom and opportunity feel strongest; this is — and should be — an integral part of anyone's life.
The council destroying the woods directly opposes this. After all, there is a strong tie between nature and freedom. Johnny's recollection of all moments he has witnessed in these woods: 'women burn love letters'; 'men dig holes at the dead of night'; a woman gives birth to a baby. These are the key parts of the human cycle: birth, love and death. Ultimately, if we destroy nature, we destroy what it is to be human; the two are inextricably linked.  And since it was originally performed, we've managed to outdo ourselves: we have broken the world's hottest day record and have had four of the hottest years on record. 
FINAL WORD
While Jerusalem was intended to generate a reexamination of society and our values, its return demonstrates that this need remains, and arguably, has never been more prevalent.
Jerusalem is running till 10 August, limited tickets available at ticketing.theapollotheatre.co.uk
READ MORE: 
Review: Immersive Great Gatsby / Theatre to Look Forward to in 2022
Featured Image: © Simon Annand