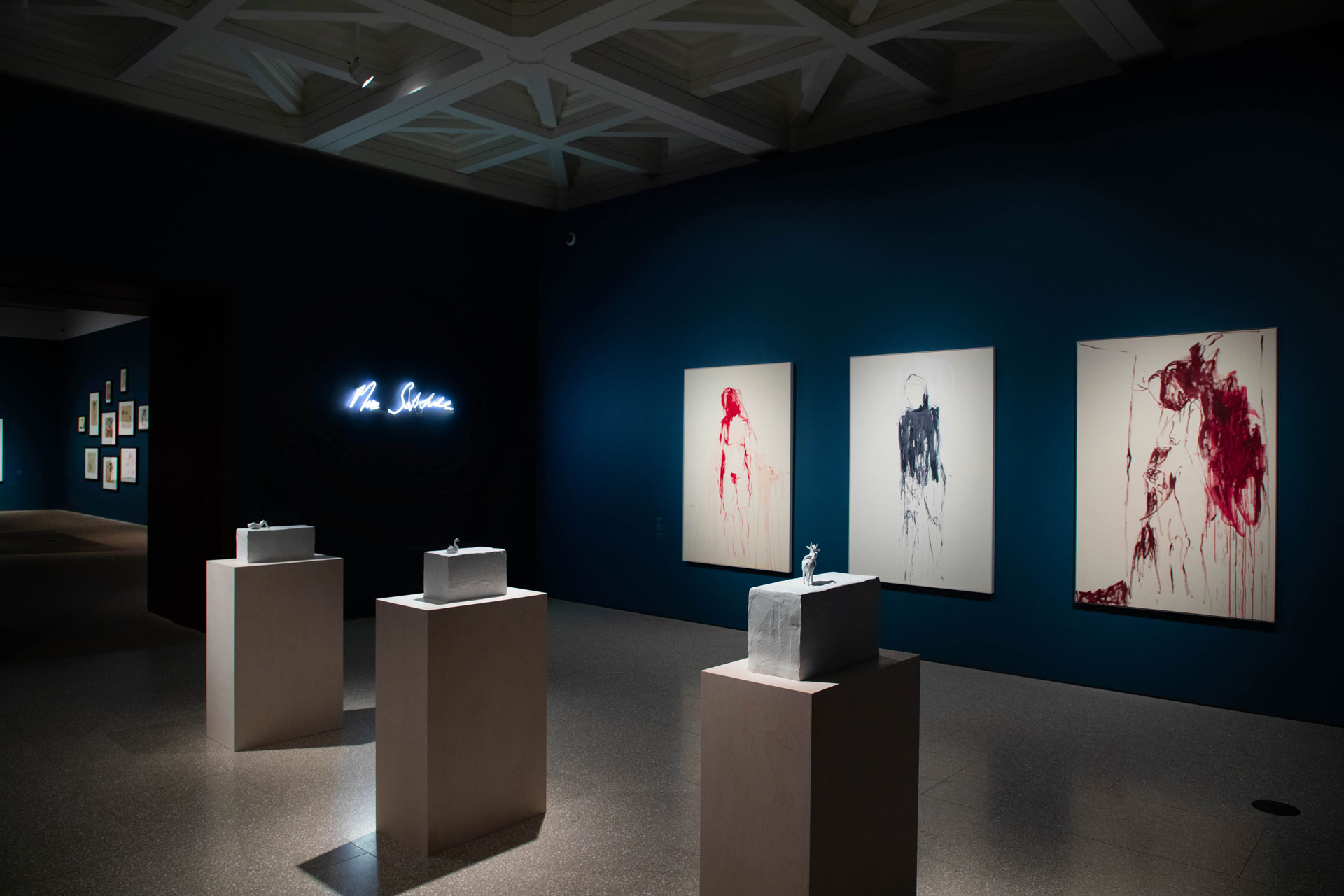 Review: Tracey Emin / Edvard Munch: The Loneliness Of The Soul
---
Culture Editor Ed Vaizey takes in this landmark exhibition at the RA
Tracey Emin / Edvard Munch: The Loneliness Of The Soul is at The Royal Academy until the end of February 2021. But does it live up to the hype? Emin's warmth is as palpable in her art as it is in her character, says Ed Vaizey. 
Tracey Emin / Edvard Munch: The Loneliness Of The Soul Review
I first met Tracey Emin at a dinner in 2009. It was a bizarre occasion. The event was hosted by the Conservative Party's Treasurers' Department, who had invited dozens of leading figures from the arts. Amazingly, many had accepted, because they wanted to meet the Tory arts team who could soon be in government. You can imagine, however, how well the traditional end of dinner call to make a donation to the Conservative Party went down.
I arrived early and saw that I was sitting next to Tracey. I asked to be moved. My only image of her was of a mildly out-of-control appearance at the Turner Prize, which was televised. I thought – I will get a really hard time, I can't face it. But I changed my mind, and I am grateful that I did.
Tracey is a phenomenon. A radical, ground-breaking artist who has become a national treasure. I once took her to lunch at the House of Commons, and was struck by how many people greeted her with such warmth and affection, from policemen to doorkeepers to members of the public. She speaks to everyone, young and old alike. The emotional rawness and honesty in her art gives people permission to examine their own lives.
Tracey also works phenomenally hard. You can take in not one, but two of her shows at the moment – at the Royal Academy and White Cube in London. The new take is Emin's link with the Norwegian painter Edvard Munch, whose most famous work of art, The Scream, perfectly sums up the link between two artists who have not been shy at expressing raw emotion.
Listen to Ed Vaizey's weekly culture podcast here
I took in the Royal Academy show this week, called The Loneliness of the Soul, which is housed in three rooms at the top and back of the building. A perfect, small, intimate show. The visitor is greeted at the entrance, in typical Emin fashion, by a large painting of a woman's legs splayed apart (Ruined, 2007). No dissembling here. Inside the rooms, many of Emin's paintings are displayed alongside works by Munch. On one or two occasions it is hard to tell which painting is by which artist.
Munch was born a century before Emin, and he is famously cited by her as one of her greatest inspirations. This is the first time the two artists have been displayed together. It is easy to see in some of Munch's watercolour, semi-abstract nudes the influence he has had on Emin's work. Emin first conceived the idea for the show when she visited Munch's archive in Oslo in 2017, but it has taken on a greater urgency and poignancy by being staged just after the news of her aggressive cancer broke. This new show, mixing old and new paintings, reaffirms Emin's energetic examination of her past life and current tribulations. Watching people engaging with her paintings, I was reminded of her ability to elicit sympathy and engagement from her viewers. While Munch may be her inspiration, in pioneering a baring of the soul in his art, Emin is far less detached, and therefore ultimately a much warmer and approachable artist, as I learned when I summoned up the courage to sit next to her at dinner.
BOOK
Tracey Emin / Edvard Munch: The Loneliness of the Soul is at The Royal Academy Until 28 Feb | Tickets £17
Featured image: Gallery view of 'Tracey Emin/Edvard Munch: The Loneliness of the Soul', from 7 December 2020 until 28 February 2021, at the Royal Academy of Arts, London © Tracey Emin. All rights reserved, DACS 2020. Photo: © David Parry