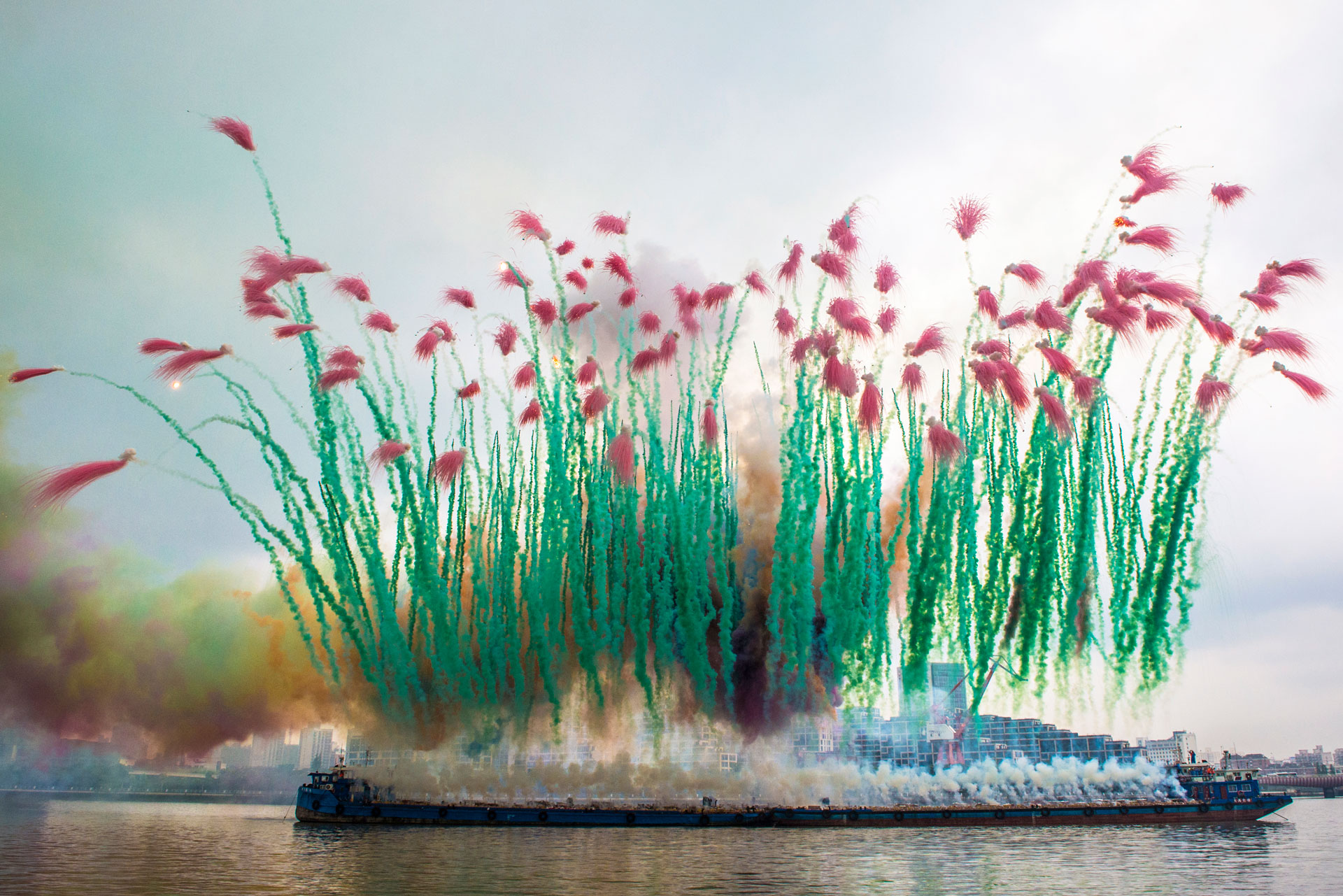 Best Art Films & Documentaries To Watch Now
From a Frida Kahlo biopic to Sky Ladder: The Art of Cai Guo-Qiang
From a Frida Kahlo biopic to Netflix's Abstract: The Art of Design – which explores the work of celebrated designers – these captivating art documentaries and films are guaranteed to intrigue and inspire. 
Best Art Films & Documentaries To Watch Now
The Colour Room (2021)
Calling all aspiring potters: this one's for you. Bridgerton's (former) leading lady, Phoebe Dyvenor stars as the British ceramicist, Clarice Cliff. Charting her life during the 1920s and 30s, Cliff breaks away from gendered expectations and from the twee gentil style that was the porcelain du jour, into an art deco style with bold and brilliant colour.
WATCH: nowtv.com
Frida Kahlo (2020)
Renowned for her floral crowns and vibrant artistry, this new documentary from art film producer and platform Exhibition on Screen offers a fascinating look into the life and work of Frida Kahlo, featuring original photography, expert artistic commentary and insight into the Mexican painter's complex life beyond the canvas.
WATCH: exhibitiononscreen.com
Abstract: The Art of Design (2019)
From architecture and interiors to graphic, automative and shoe design, this Netflix original documentary series explores the work of an array of acclaimed contemporary artists, including renowned Nike shoe designer Tinker Hatfield and British photographer Platon, whose credentials includes shooting that of Bill Clinton, Barack Obama and Vladimir Putin.
WATCH: netflix.com
Saving Banksy (2017)
Don't mistake this documentary for a straightforward profile on Banksy, but do watch it for its compelling exploration into the ethics of making and removing street art. Saving Banksy questions whether street art should remain in public or be considered an act of vandalism, and the morality of making financial gain from these ambiguous works of art.
WATCH: amazon.co.uk
Sky Ladder: The Art of Cai Guo-Qiang (2016)
Another Netflix original, Sky Ladder explores the progressive work of Chinese artist Cai Guo-Qiang, whose explosive artworks and show-stopping installations have stunned artists and audiences worldwide. The documentary centres on the artist's most ambitious project yet, the ethereal 1,650-foot-tall Sky Ladder which took Guo-Qiang more than 2o years to accomplish.
WATCH: netflix.com
Frida (2002)
Salma Hayek stars as Frida Kahlo in this biopic based on the artist's captivating life 'behind the glamour', from her complex relationship with mentor and later husband Diego Rivera to her numerous affairs and trailblazing approach to life and love.
WATCH: nowtv.com
Loving Vincent (2017)
Depicted entirely in oil paint, this innovative animation follows a young man on his journey to deliver the late Vincent Van Gogh's last letter to his brother, whilst exploring the troubled artist's life and legacy.
WATCH: amazon.co.uk