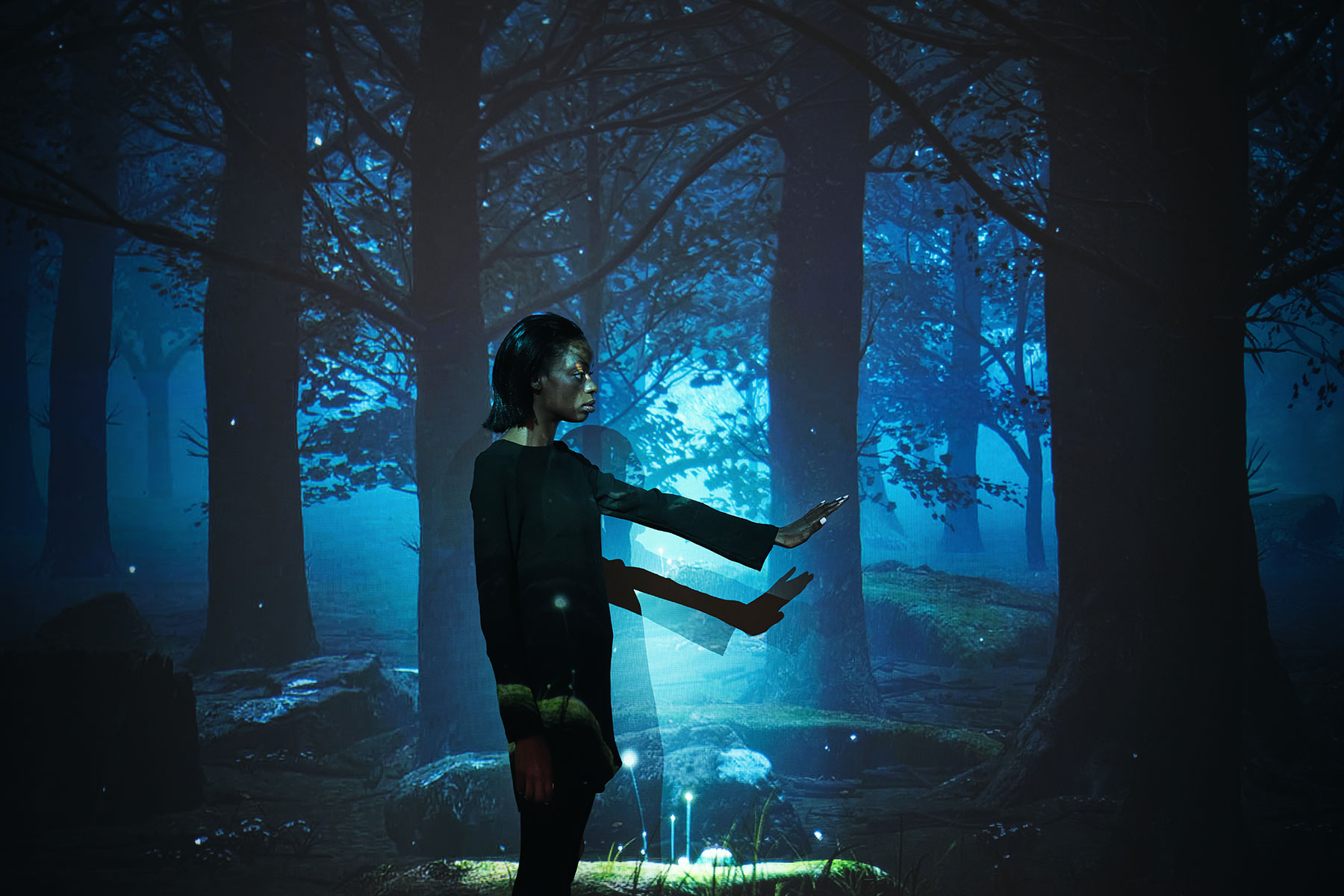 Review: Waste Age at the Design Museum
What can design do to tackle waste? According to this exhibition: a lot
Chairs made from fishing nets; dresses made from algae; houses that can be taken apart and rebuilt like lego. These are just some of the ingenious waste uses and solutions being shown at The Design Museum's latest exhibition, Waste Age, which opened last year to coincide with COP26. 
Sustainable Exhibitions and Art Shows in the UK
80% of a product's environmental impact is decided at the design stage. So in a world full of a waste, it makes sense to ask how design can help. Waste Age not only asks this question – it also answers it with an array of inspiring solutions.
The exhibition is split into three sections – Peak Waste, Precious Waste and Post Waste – each focusing on a different aspect of the relationship between waste and design. We start our journey in 'Peak Waste', where in fittingly dim lighting we're confronted with the dark reality of the present day. Think infographs exploring the make up of global waste and displays explaining why we love plastic. Edward Burtynsky's photographs of landfill landscapes sit alongside Ibrahim Mahama's large scale exposé of e-waste dumping in Ghana, fittingly displayed on a tower of bashed up TV sets that, crackling and leaning, put you in the mind of a post-industrial wasteland.
This is heavy stuff, and it can feel like information overload – but that is precisely the point. The terrifying stats come thick and fast, and (like our global waste situation) start to feel totally overwhelming.
But there is a light at the end of the tunnel – literally. Peak Waste culminates in a timeline that charts our relationship with waste since the 1700s. The 1900s are bleak and the noughties are frightening, but by the time we reach the 2020s we're reminded that change is afoot, and the narrow corridor we've been funnelled down opens out into a bright, colourful room bursting with optimism.
This is 'Precious Waste', the portion of the exhibition that re-evaluates rubbish and demonstrates how valuable it can be. Recycling opportunities are limitless – or at least, the exhibition does a good job of convincing us that they are. There's hand bags made from old book jackets, ropes made out of human hair, and chairs that started life as fridges and fishing nets. Fashion fans will love the Stella McCartney A-Z Collection, which takes centre stage with shell suits made of old parachutes and pioneering ocean waste outfits.
If Precious Waste sounds whacky, just wait until you hear what 'Post Waste' has to offer. The final section of the exhibition catapults us into the near future, asking us to imagine a world where there is no waste and all production is circular. To help us along, there's seaweed-based single-use cups Ello Jello, wall insulation made from fungi, reusable cork building blocks (which could one day make houses that can be taken apart), and more Stella McCartney in the form of lab grown tennis wear and a party dress made out of algae. Sony Design Centre's interactive forest installation encourages us to look at nature as an energy source. But most 31st century of all is 'Bin Burger', a fast food concept that would turn food waste into 100% sustainable snacks.
The beauty of having such a vast array of solutions on show is that for every idea you find too weird, there's bound to be another you find wonderful. It may be full of serious and concerning facts, but it's impossible to leave this exhibition feeling anything other than optimistic about how much design could help in our fight against the climate crisis. And to prove these solutions aren't light years away, the gift shop vending machine sells juice packaged in a 100% biodegradable seaweed capsules. The message is clear: a future of sustainable design is so close, you can literally taste it.
BOOK
Waste Age: What can design do? is on until 20 February 2022. To book or find out more, head to designmuseum.org
Featured Image: Sony Design Centre Europe Installation. Photo: Felix Speller
READ MORE
Review: We Are History At Somerset House