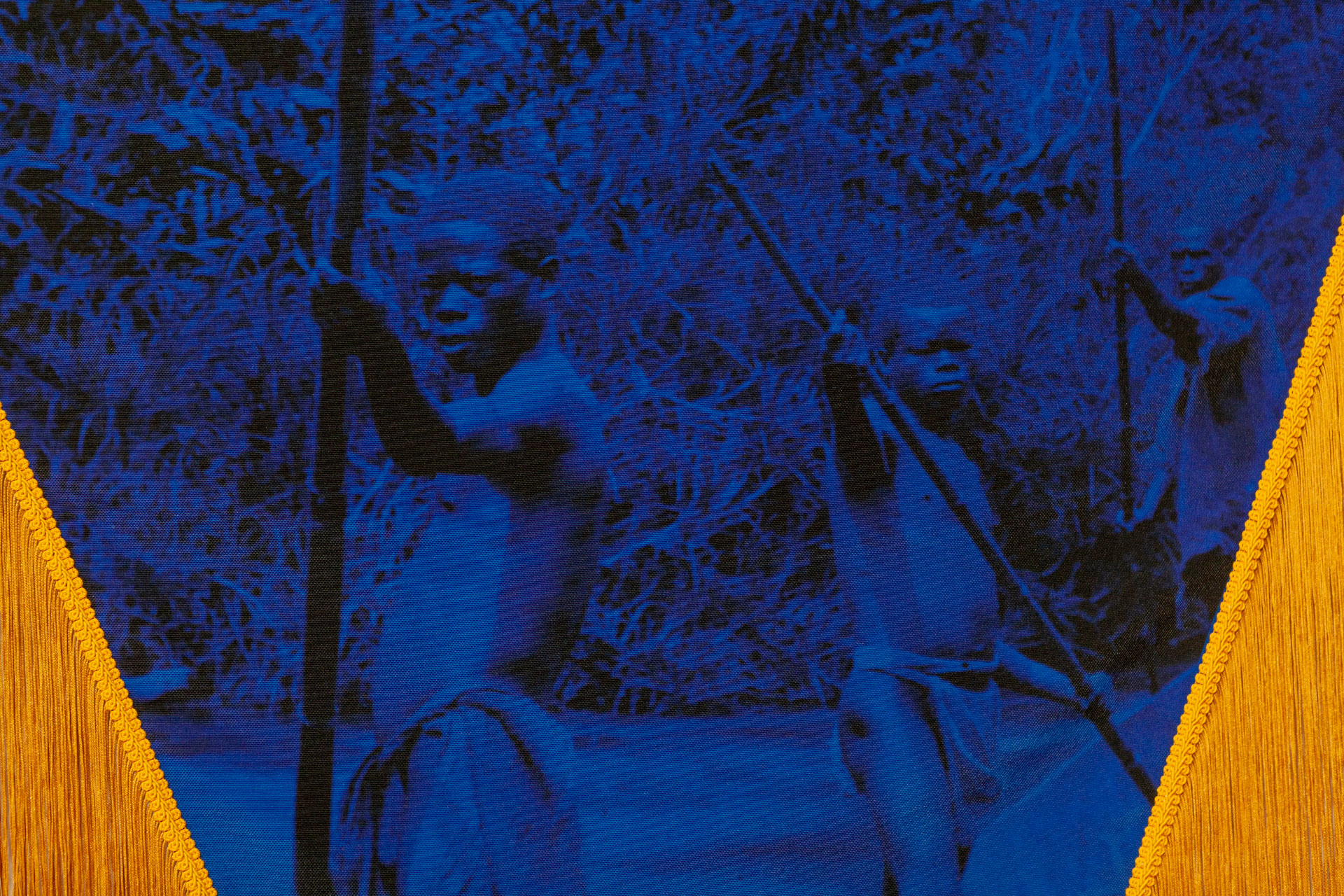 Review: We are History at Somerset House
A new exhibition traces the complex relations between the climate crisis and colonialism
Art has long been a way to evoke change, so it's great to see more and more artists and galleries tapping into environmental issues. The latest is an exhibition at Somerset House, We Are History, which offers a new perspective on the climate crisis, looking at its relationship with race and history.
Climate change tends to be linked back to the beginning of the Industrial Revolution in the West, but in this show we're encouraged to look further back in time, to the 18th century colonial era. Curated by writer Ekow Eshun, We Are History brings together works from 11 artists with personal connections to Africa, South America and the Caribbean, aiming to bring often overlooked viewpoints to the forefront of the discussion. 'The artworks in We Are History are lyrical, moving and historically charged,' says Eshun. 'They seek to address the climate crisis, not directly or didactically, but with a poetry and nuance that expands the visual framework we bring to the subject.'
Opened to coincide with the 1-54 Contemporary Art Fair, the exhibition includes a mix of photography, prints, textile, video and installation. It opens with a work from Puerto Rico-based artistic duo Jennifer Allora and Guillermo Calzadilla, who photographed a series of 'Conservation Zones' in Vieques, where palm trees were once used as natural markers by the US military to identify where hazardous waste had been disposed. Layers of black ink disrupt the landscape, signifying the underlying health threats of the areas.
One of the exhibition's centrepieces is a series from Madagascar-born artist Malala Andrialavidrazana, Figures. Three large-scale prints incorporate signs and symbols from atlases, world stamps and banknotes to analyse the relationship between societal traditions and globalisation.
Elsewhere, Mazenett Quiroga – another art duo made up of Lina Mazenett and David Quiroga – explore how so-called 'resources' in the ecosystems of organisms are appropriated. Their work, Selva Intervenida (Amazons) shows photographs of the Colombian Amazon and the Lacandon jungle of Mexico, where mineral mining is threatening the environment. Geometric gold patterns overlay images of the landscape.
There are also two video works in the collection. The first is a piece from Alberta Whittle which looks at how climate change has affected parts of the Caribbean and the Global South – from long hurricane seasons to intense, frequent earthquakes. Later on, filmmaker Louis Henderson presents The Sea is History, an adaptation of a poem of the same name by Saint Lucian poet and playwriter Dereck Walcott. It's shot on a lake in the Dominican Republic called Lago Enriquillo, which continually floods the border with Haiti as a result of increased sea temperatures.
At the end of the exhibition, a reading room encourages visitors to delve further into the subjects explored, with books including Pollution is Colonialism by Max Liboiron and Island Futures by Mimi Sheller.
It's a crucial moment in the fight against climate change. COP26 is set to take place in Glasgow in just a couple of weeks, with more than 200 world leaders due to meet to discuss how we can create a better future. But this exhibition reminds us that it's important to look backwards too. In a world where buzzwords have a tendency to become meaningless from overuse, We Are History offers a fresh, interesting outlook on two of the most important issues of our time: race relations and the planet.
We Are History, 16 October 2021 – 6 February 2022 at Somerset House, somersethouse.org
Main image: Shiraz Bayjoo
READ MORE:
Best Exhibitions in London / 5 Artists Tackling Climate Change