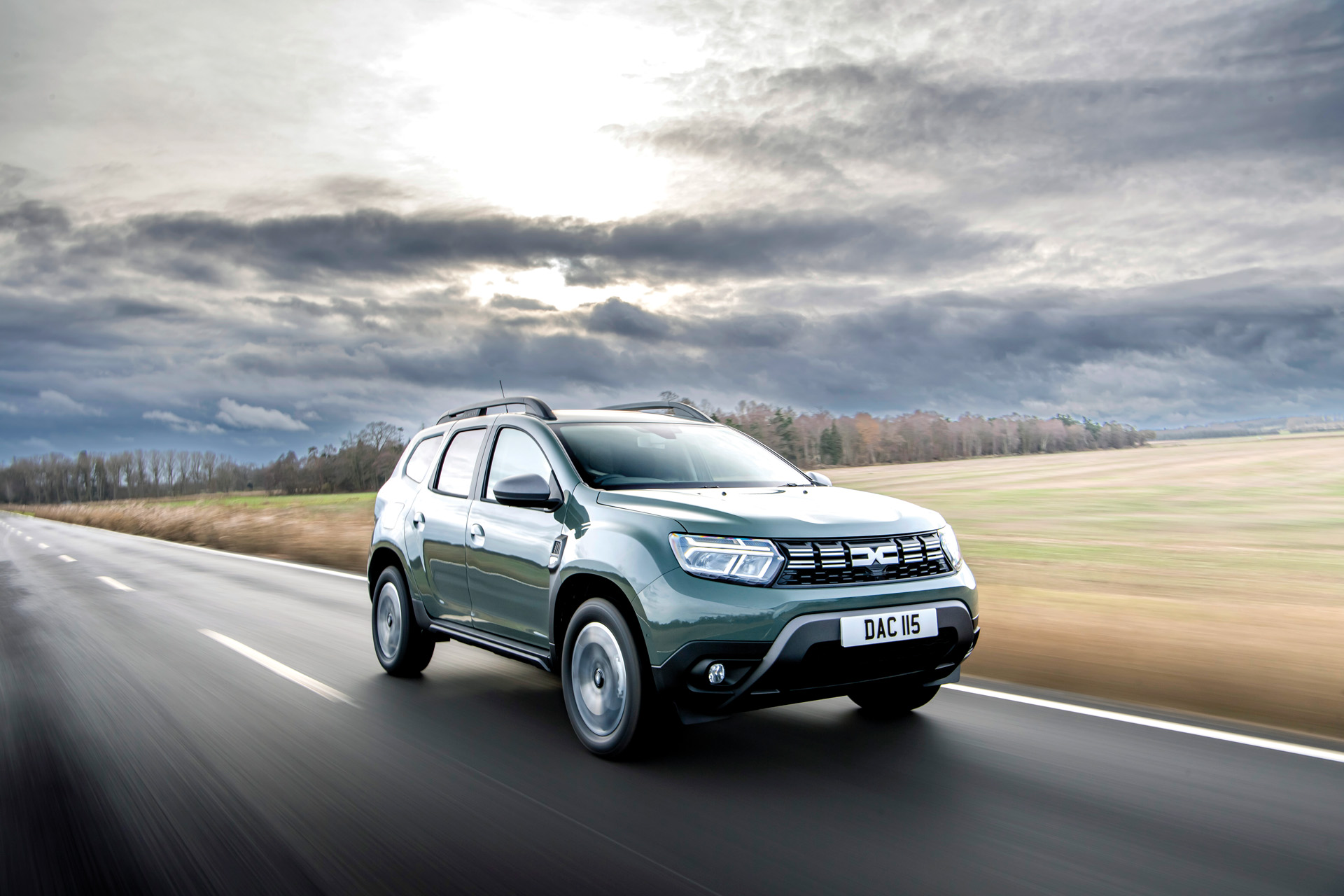 Road Test: Dacia Duster – Car Review
Looking for a new car that beats the cost of living crisis and is actually rather good?
Cheap and very cheerful – the budget Dacia Duster cleans up and has the feelgood factor, says Jeremy Taylor
Car Review: Dacia Duster
The Dacia Duster Extreme SE Tce 130 4×2: At A Glance
PRICE: £23,095
ENGINE: 1.3-litre petrol
POWER: 128hp
0-62mph: 11.1 seconds
ECONOMY: 45.5mpg
STREAMING: I Want You To Want Me – Cheap Trick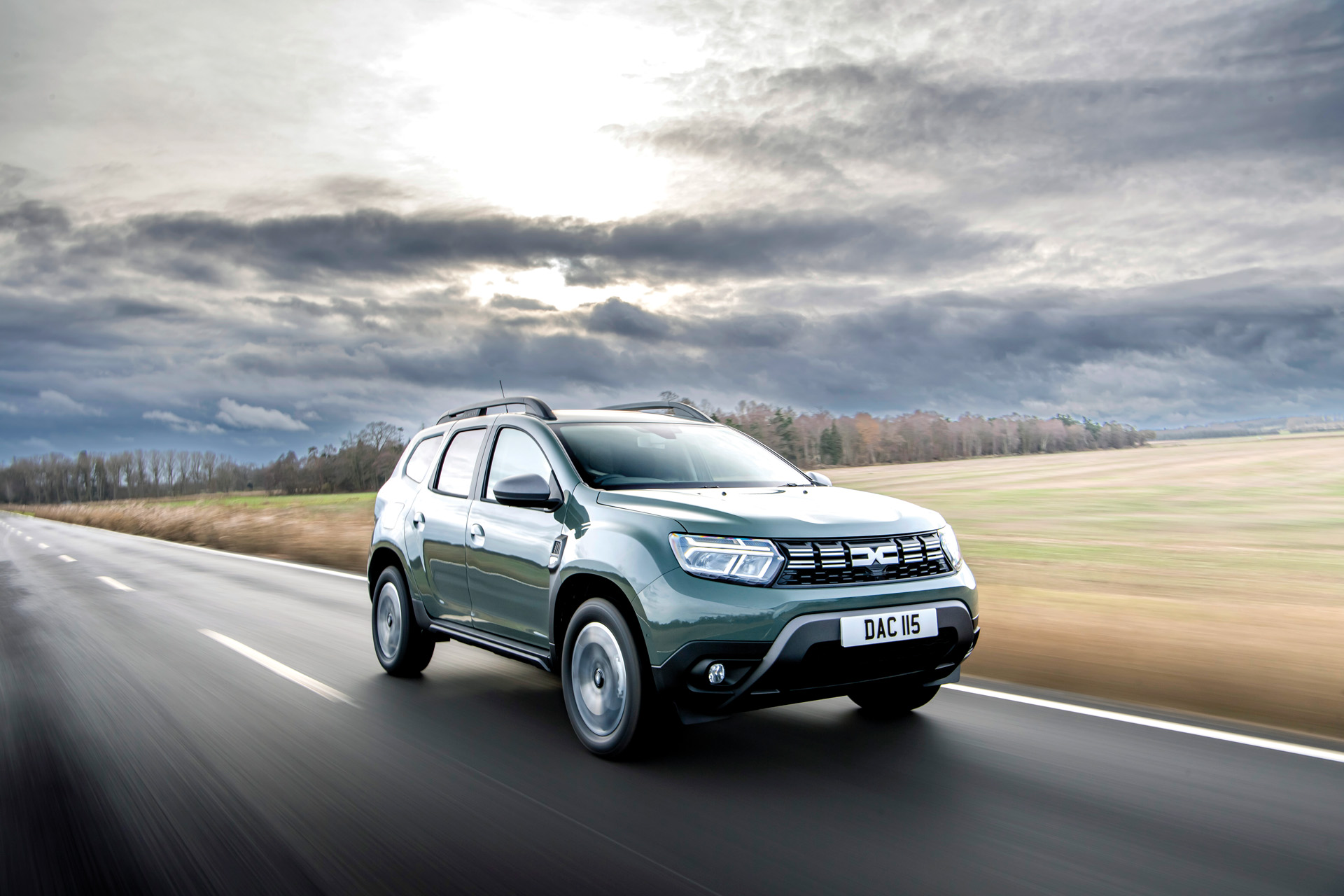 COUNTRY
Dacia was born in Romania in 1966 but stepped up a gear when Renault bought the company in 1999. The brand launched here in 2013 and, as Skoda went upmarket, Dacia took over as a credible budget option.
Despite the rugged SUV image, most Duster models are 4×2 – or just two-wheel drive, like a saloon car. However, the Dacia has plenty of ground clearance and, if chosen with the all-wheel drive transmission, can hack it in the mud. I've seen a Duster pull a swanky Range Rover Evoque out of a hole! The wide and high boot packs plenty of space but there is less room for items in the cabin itself, with small door bins and even tinier cup holders. You could get three adults in the back but it would be a tight squeeze. Best for baby seats and small children.
Some of the interior plastic feels utility, especially in the entry-level models. The infotainment system is also a bit sluggish and feels dated. Apple CarPlay and Android are available on more expensive versions.
The only area when the Dacia doesn't measure up is safety. It scored three out of five in NCAP crash tests and lagged behind in security ratings too. That may be an issue for some owners. Few cars deliver this much for so little money. Renault's influence has ensured Dacia is now a force to be reckoned with and only a true badge snob would turn their nose up. Alternative options include the popular Skoda Kodiak and Suzuki Vitara but you will pay more.
RATING: 4/5 wellies
TOWN
Looking for a new car that beats the cost of living crisis and is actually rather good? The Duster has become one of those classless motors driven by lords and loafers – people who don't give a stuff about the badge.
It reminds me of a Citroen 2CV, the original Mini or an old Volvo estate – you just don't know who might be behind the wheel. Buy one in a fetching shade of Dusky Khaki and the Dacia SUV looks especially smart, a proper family car from as little as £16,095.
Trust me, there isn't much for sale at that sort of money. Pay another £1,000 for the Expression model and the Duster features an eight-inch infotainment screen and rear parking camera. The top spec Extreme SE even had heated seats. 
Dacia underwent a rebrand last year and the Duster's winning formula was given a refresh, with a smart new interior and minor tweaks to the exterior. Choose from petrol, diesel and LPG models – the latter is especially frugal with top ups every 750 miles! There are two and four-wheel drive versions as well.
All but one Duster models come with a six-speed manual gearbox, which can make urban driving tiresome but at least the SUV is equipped with a light, easy gearbox. A raised seating position and short dimensions make parking easy.
The single automatic model has the most powerful engine, a 1.5-litre that is exceptionally smooth and refined. All versions are quiet on the motorway – sadly there isn't an electric Duster just yet.
RATING: 4/5 handbags