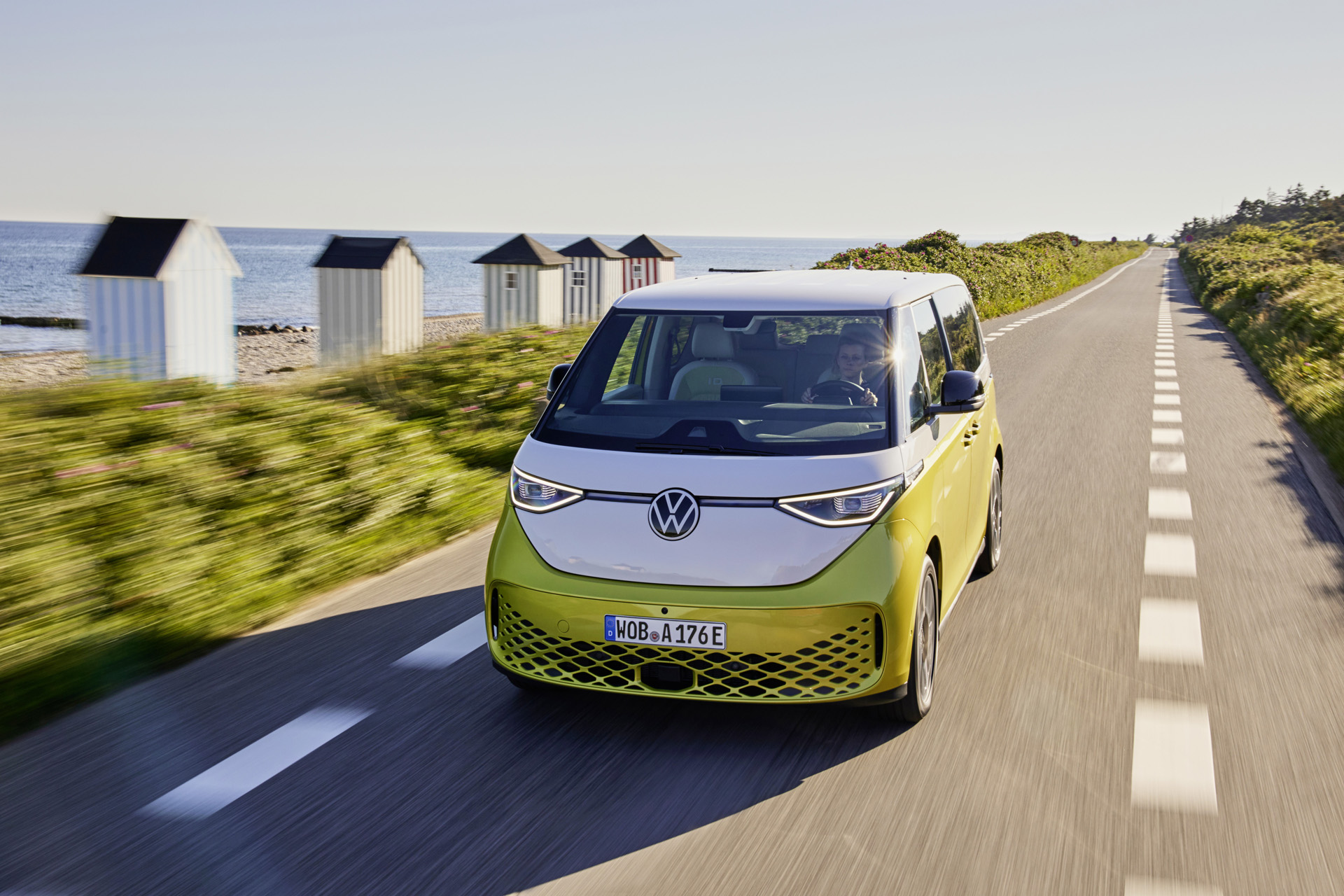 Volkswagen ID Buzz — The Green Lane
What better vehicle to flagship VW's electric car revolution?
Retro recreations don't look much better than this! Motoring editor Jeremy Taylor and sustainable fashion expert Jessica Saunders drive the electric Volkswagen ID Buzz.
Discover more like this on the C&TH Cars Hub
The Green Lane: Volkswagen ID Buzz – Review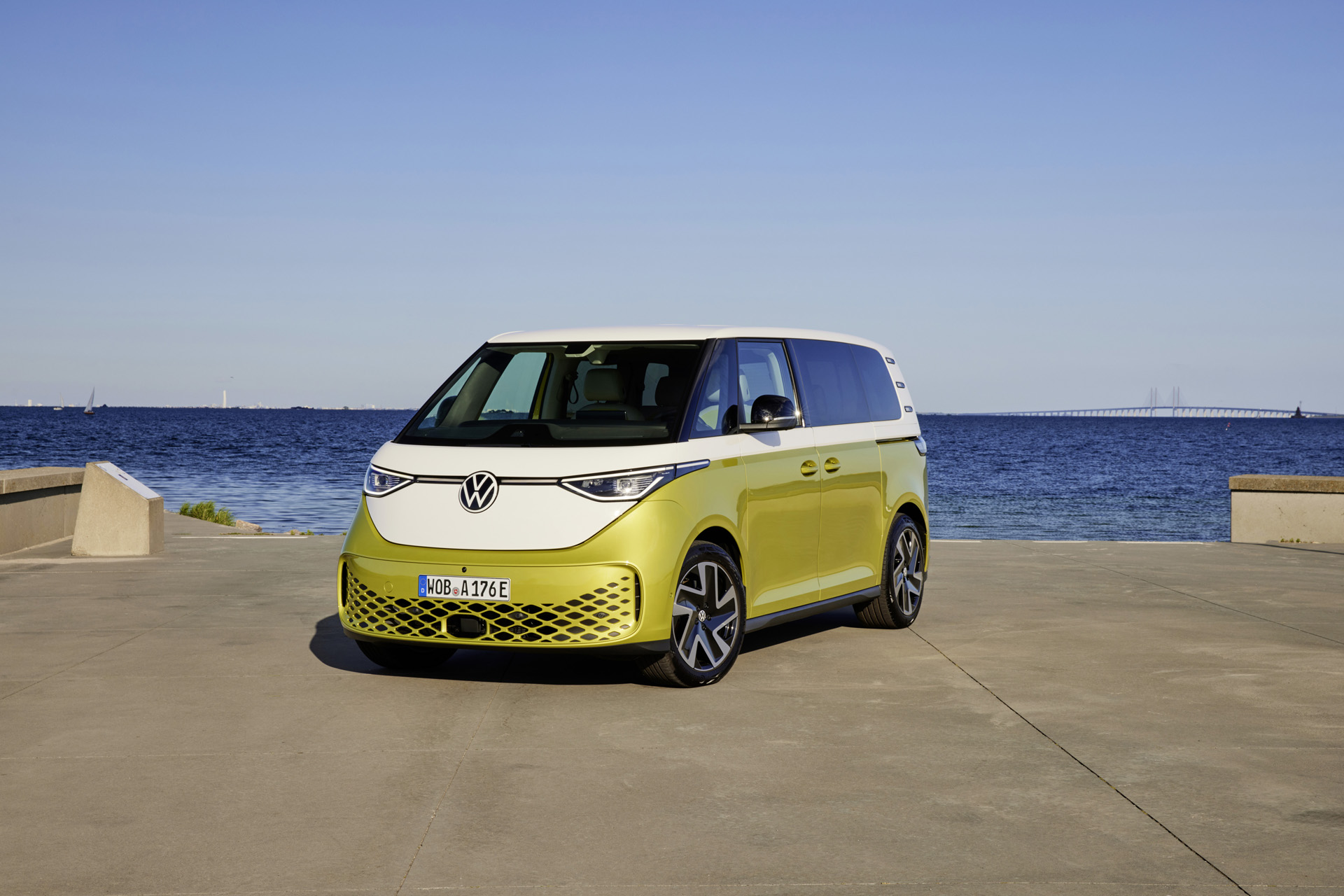 JS – Wow! This is exciting. A Volkswagen camper for a new generation – or soon to be the 'company car' for townies who weekend in Cornwall…
JT – Indeed, although they might need to take out a second mortgage to buy one. The Buzz won't leave owners with much change from £60,000. Some versions cost more.
Better focus on the good stuff, then. The styling obviously harks back to the VW Type 2 – something of a smiley-faced cult classic and a hippy-cool favourite for generations of surfers. It does look fantastic.
I first saw the Buzz when it was a concept vehicle in Berlin, almost two decades ago. It has been a long time coming, but here we are. Buzz never surfaced with a conventional engine, but what better vehicle to flagship VW's electric car revolution?
But this one isn't a camper van, right?
No, beneath that glorious bodywork is an everyday, five-seat people-carrier. A camper version is coming – some independent specialists are already converting the Buzz – as well as a long wheelbase version with extra seats.
There are some neat touches. The twin, rear sliding doors make access so easy, and the boot is massive. In fact, there's space everywhere, with fold-up tables in the back of the front seats and spacious doorbins, plus a lot more.
Yes, it's a real joy to sit in. The materials are mostly a cut above, and cameras make parking simple. Front seat passengers benefit the most, while those in the back will discover the surrounds are plain average.
And I know you had some 'issues' with the infotainment unit? Why is the VW system below par?
I wish I knew. It's such a key feature in modern cars, yet manufacturers don't always get it right. Navigating around the screens and inputting is clunky – it and the climate controls will annoy the hell out of some people.
Great to drive, though? Sitting high up helps – there's a genuine sense of well-being, great for would-be hippies with deep pockets.
The electric range is pretty good. Expect a real-world range of about 230 miles. However, if you are heading to the beach, high-speed driving soaks up the battery power. This is a big, heavy vehicle.
But there is nothing else like it on the road that is powered by battery, right?
Nothing. Vehicles like the Mercedes EQE, the brilliant BMW iX and Audi e-tron are better to drive and more comfortable over long distances, but none of them have the retro cache of the VW. If only Volkswagen could sort out the technology and some of the lacklustre trim, it would be another classic.
Inside The Volkswagen ID Buzz
Explore the Volkswagen ID Buzz at volkswagen.co.uk 
Jessica Saunders is Director of Programmes at London College of Fashion, studying for a PhD in sustainable e-textile design.