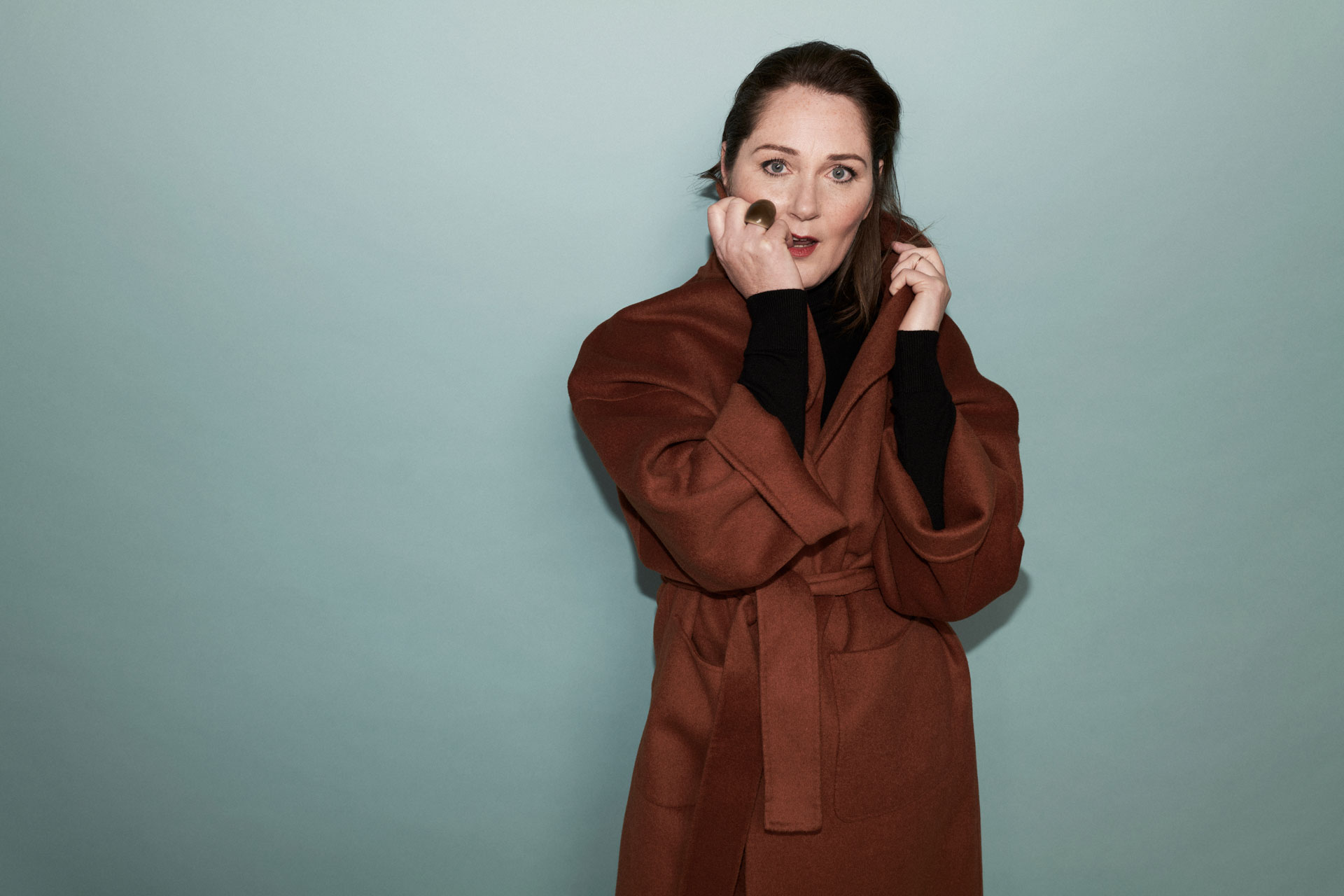 Ruth Gemmell on Bridgerton Season Two
---
The Bridgerton star talks playing Lady Violet, dream roles and skincare
English actress Ruth Gemmell has been a familiar face on our screens since the 90s, starring in everything from EastEnders to Silent Witness and cult favourite Fever Pitch. Nowadays, she's best known for her role in one of the biggest shows of the decade, Bridgerton. Ruth plays Lady Violet, the headstrong matriarch of the eponymous family, who dedicates herself to helping her eight children find their love matches.
Ruth Gemmell on Bridgerton Season Two
What can you tell us about the new series of Bridgerton?
I would love to give you some spoilers but sadly you will have to wait for season two. What I can tell you is that we left the last season with Anthony declaring his intensions to find a wife. Violet is beside herself at the thought, until she realises that he refuses to marry for 'love'. There is also a new family in town, who complicate this matrimonial path of his.
What's in store for your character, Lady Violet?
As those who know the books well, Violet is all about making sure her children find love. We also get to delve deeper into her past and therefore an understanding of why the Bridgertons are the way they are.
Any funny stories from filming?
On season one of Bridgerton, we were filming outside very early one freezing winter's morning and had to pretend it was a blisteringly hot day. We turned up to find ice everywhere! The crew were hilariously using hair-driers to melt the frost. When we are filming the family scenes, they tend to descend into utter chaos and absolute joy. I will definitely always have such fond memories of those set ups.
Who are you closest to on the set of Bridgerton and why?
That's a hard question as we are like one big happy family on set and get along so well. I absolutely adore Adjoa Andoh and love working with her and exploring our characters' friendship. She's extraordinary. She's funny. She's beautiful. She's sensitive. She's kind. And a powerhouse in her own right – not just as Lady Danbury.
What do you think is behind the huge success of the show?
The stories: love, romance, desire, friendships, emotional politics – these subjects are timeless.
Favourite role to date and why?
I loved playing Paulina in Death And The Maiden by Ariel Dorfman. I guess I am drawn to the complexities of human turmoil and how we all behave towards one other. It was a dark and traumatic time in Chile's history.
Role you'd cut your right arm off to get?
I would love to take on Queen Katherine in Shakespeare's Henry VIII for her sheer strength of character.
What demands do you have on set?
Coffee and Squashies.
Director you'd most like to work with?
Peter Kosminski – I find his truth telling compelling and he's not afraid of silence.
What qualities do you think have made you successful?
Perseverance maybe? I don't really know – luck?  Not being qualified to do anything else?
Film you think everyone in the world should see?
The 1970 film of Catch 22 with Alan Arkin as Yossarian – I believe it does justice to the brilliant novel by Joseph Heller. I picked up my mother's book as a teenager and struggled with its chronology, it took watching the film to understand. Extraordinary, hilarious and truly and utterly devastating.
What's your relationship with social media like?
I don't have any – thankfully. I very much lived vicariously through 'my kids' on set. They even involved me in TikTok once, although watching it back I look clueless.
What did you want to be when you were a little girl?
At first a ballet dancer and then very quickly an actress.
If you could give advice to your 15-year-old self, what would it be?
Don't take yourself so seriously.
Three books you'd take to a desert island and why?
This Is Going To Hurt by Adam Kay: important, beautiful, funny, uncomfortable, humbling and at times difficult to read, but very much a love letter to the NHS. The Timewaster Letters by Robin Cooper – it makes me laugh out loud. I love how we can politely engage no matter how absurd. And Martin Parr by Val Williams. I love Martin Parr's photography, it is simply stunning and this retrospective will take me home.
The most challenging moment of your life?
Grief, and how to deal with it.
How can we all live a little bit better?
By putting others before ourselves. By thinking before we speak. By being able to accept when we are in the wrong.
What's your interior design style?
Generally something very modern next to something very old or an antique, whether it's a building or furniture. Modern old-chic – is that a thing?
What is your current beauty regime?
I love Emma Hardie's Moringa Cleansing Balm which I was introduced to on Bridgerton and Fresh's Black Tea Firming Corset Cream, a beautiful moisturiser.
What are your indulgences?
Skincare and jumpers. You can never have enough jumpers! I have lots of them: thin, chunky knit, cashmere, bright, dark – my latest is a second-hand hand-knitted two tone jumper from the 80s that looks like my grandma knitted it.
What would your best friend say about you?
I have no idea… that I like gin?
How do you relax?
I love gardening. I'm not very green-fingered but I don't give up and love watching the fruits of my labour, and I seem to enjoy doing a bit of DIY.
If we're coming to your area for a visit, what should we do?
Rutland Water, constructed as a reservoir in the 70s to provide water to the East Midlands. You can walk or cycle around over 20 miles of it, stopping off for lunch at one of the many hostelries, like the Horse and Jockey at Manton. You can include the Hambleton Peninsula too for further refreshment. The water itself has the beautiful Normanton church perched on the side. There's plenty for children and adults, concerts, sailing, bike hire, nature reserves, summer activities, the Rutland Belle ferry or simply just a picnic. Most recently the remains of an Ichthyosaurs were discovered – fun fact.
Are you a rule breaker or a rule taker?
Probably a rule taker. Maybe a little bit of a rule breaker after a gin or two.
Bridgerton is out on Netflix on 25 March
Shoot credits
Photographer: Joseph Sinclair
Stylist: Miranda Almond @ ONE Represents
Make-up: Charlotte Yeomans
Hair: Ben Talbott @ The Wall Group
Clothing credits
Green top and matching skirt by Edeline Lee, black shoes by Christian Dior
Black wool Polo neck from Peacocks, Camel wool coat by MANGO
MORE BRIDGERTON: