After a year and a half of closures and cancellations, London is finally getting its mojo back. Theatres are filling up, long-awaited exhibitions are opening and restaurants are abuzz with long-overdue catch ups. In celebration of this – and to encourage more of it – The Mayor of London, Sadiq Khan, has launched the Let's Do London campaign, which he describes as 'the biggest domestic tourism campaign our city has ever seen'. The latest phase focuses on families, with a programme of events taking place across London. Here Sadiq chats to C&TH about reviving the capital.
Sadiq Khan on the Future of London and Combatting Racism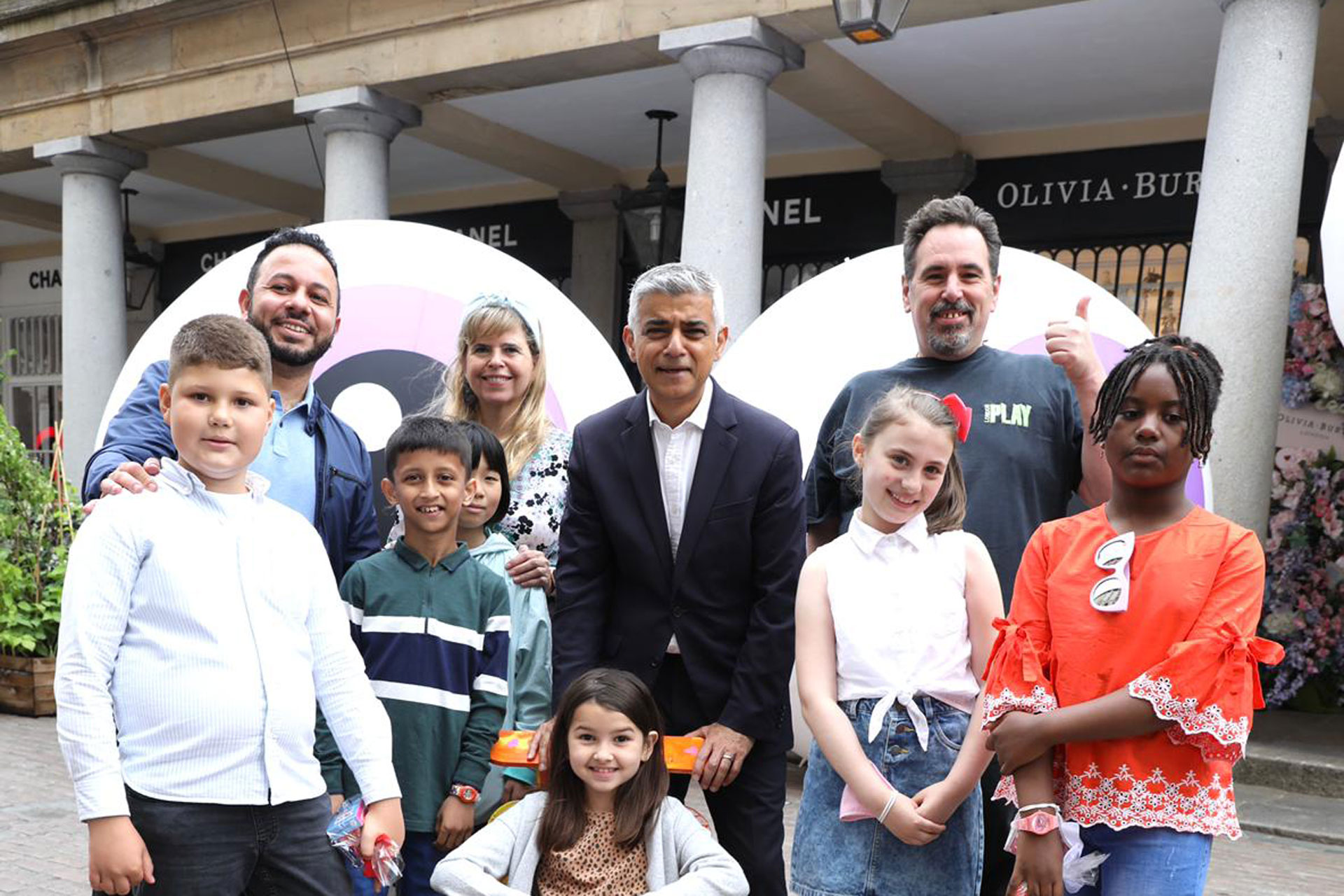 How has the pandemic changed London and what does the future hold for the capital?
The pandemic has completely changed our city in relation to people not working in the offices anymore, people not coming into the West End, and pubs, restaurants and clubs closing down for long periods. It's really important, though, that we don't allow this to become an existential threat to our city. That's why I've launched Let's Do London, a campaign encouraging Londoners to come back to the West End. But also saying to people across the country: this may be the one year where there aren't international tourists to compete with, so the queues are smaller at theatres, pubs and bars and you can really discover London.
How have families and children been affected by the pandemic?
I really feel for families with children – they've had a rotten 16 months with home schooling, the exams fiasco and the university situation. Many of them haven't been able to play outside and they haven't seen their mates. As part of the latest phase of Let's Do London, Family Fun, we've got a huge number of activities across our city from inflatable eyes to theatre week. A lot of it is either free or very cheap.
How can we best support London as we re-emerge into a kind of normal?
Our capital contributes more to the country's economy than we take back, so the country needs us to do well. One of the things I'm worried about is those people who work in retail, culture and hospitality – which is one in six people in London. Those sectors rely on footfall, so we've got to give people the confidence that it's safe to come to the West End. That's why on public transport we have world-class cleaning, and from Monday 19 July we're going to carry on requiring face masks on public transport. At the same time, theatre companies, live music venues, museums and galleries work so hard to make sure their places are Covid-safe and what we can all do is come back confidently.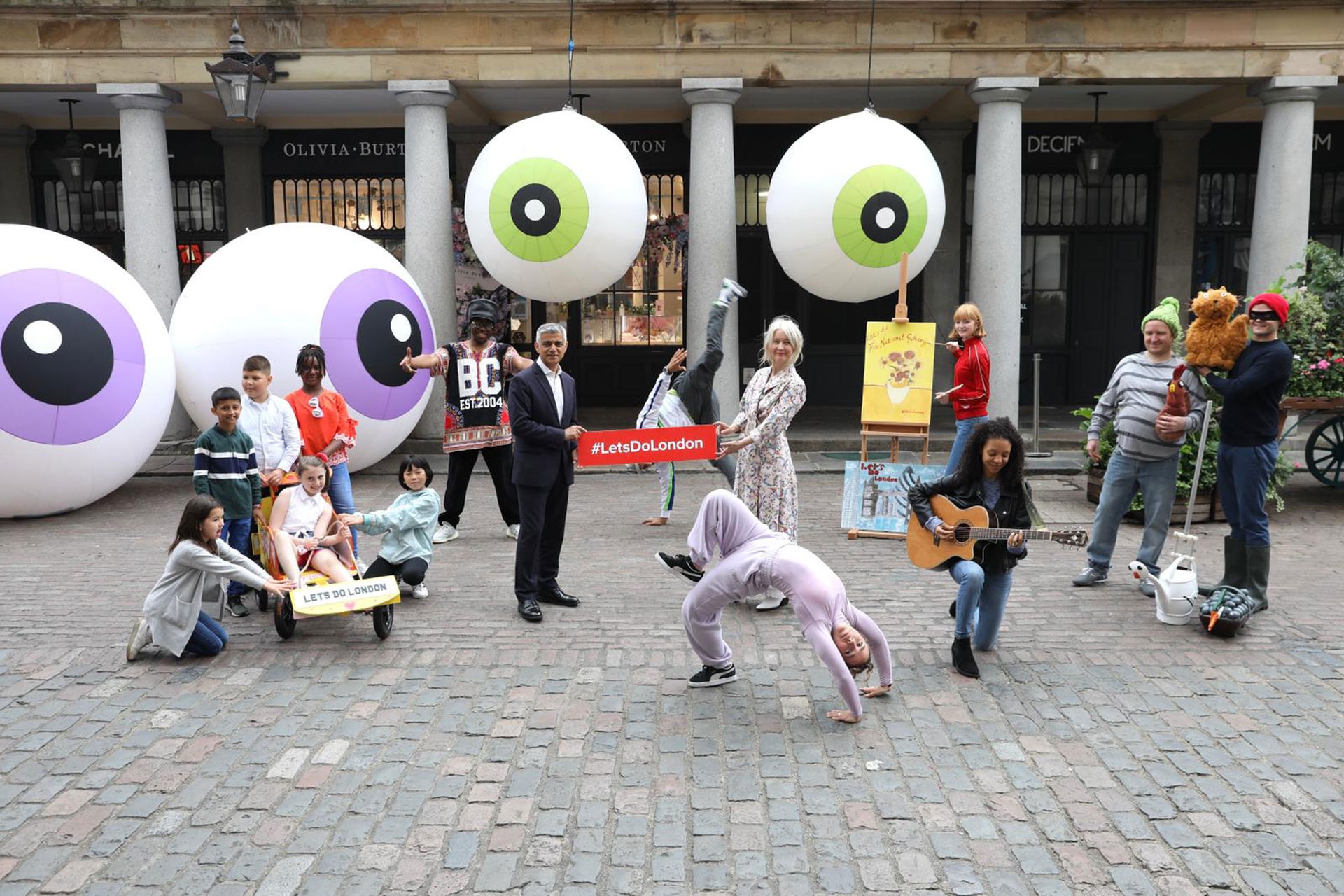 What's your most memorable experience as a child in London?
I spent a lot of time with my dad and my brothers, going to the museums at South Kensington – the Science Museum, the V&A and the Natural History Museum, then going for a walk in Hyde Park. I continued that with my children. That's one of the great things about London: there are so many crown jewels and a lot of them are free. I'd encourage people to make the most of it.
Favourite park in London?
Without a doubt St James' – it's a gorgeous park. It's an oasis with the flamingos and the ponds.
What should be implemented to combat the terrible racism we've seen in relation to the Euros?
Firstly, racism is racism – whether it takes places online, on the stands or on the screens. We've got to be quite clear that it's unacceptable and stand up against it. The other thing we've got to do is to make sure we show solidarity with those black sportspeople who take the knee to show their stand against racism. I'm so impressed by the likes of Gareth Southgate, Harry Kane and many others who show solidarity with the black players in the English team.
I think social media platforms have a massive responsibility, because they can amplify messages of hate and they can also cool down messages of hate. They need to understand that they've got a responsibility to make sure racist stuff is taken off, make sure anybody who posts stuff on their platform is verified and we know who they are, but also make sure they invest in algorithms and staff to make sure stuff that's racist is taken down. A criminal offence is a criminal offence whether it takes place online or on the screen. It's really important that social media companies co-operate with the police to make sure action is taken.
You can find out more about the Let's Do London campaign at visitlondon.com
READ MORE:
---