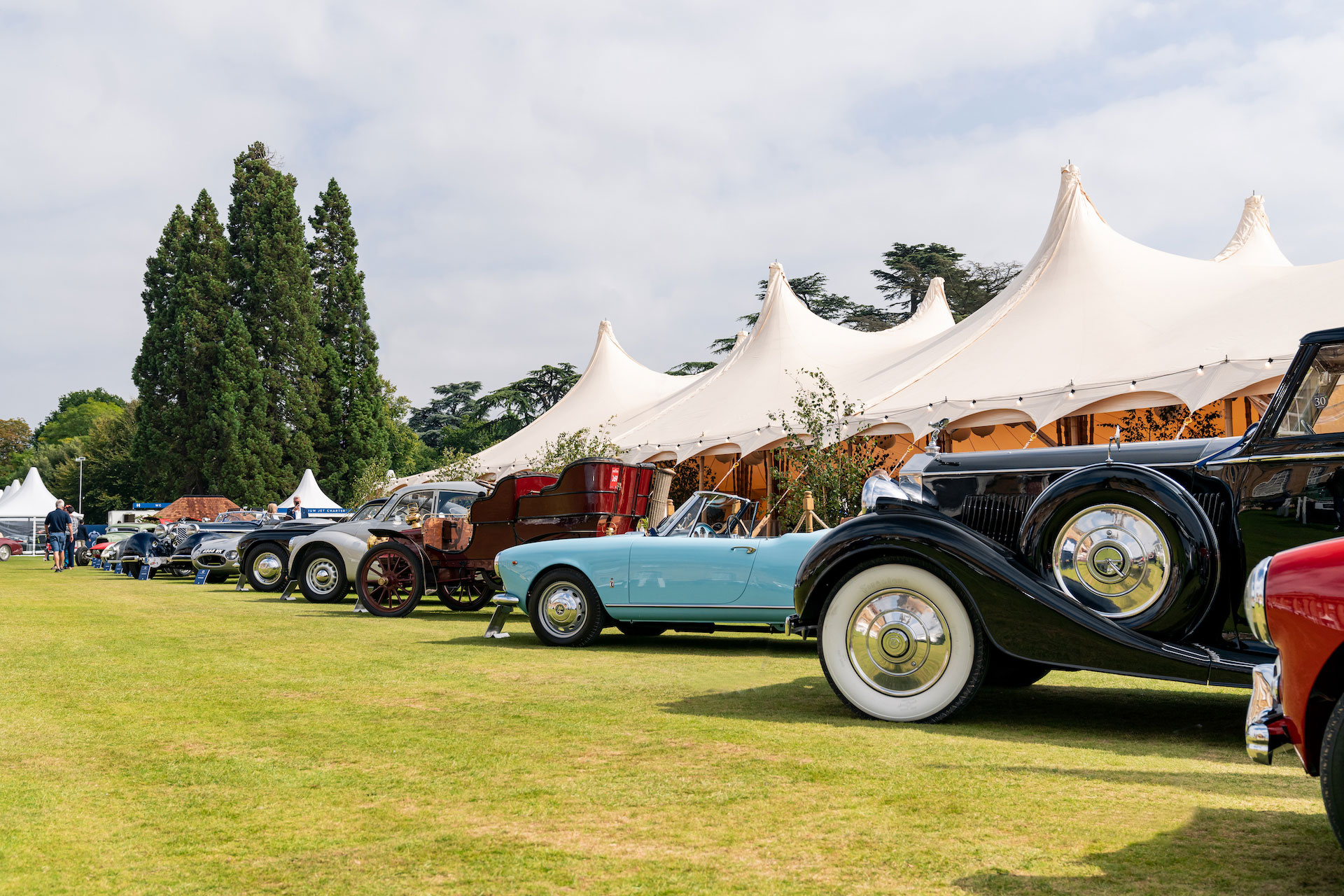 Salon Privé London Arrives at Royal Hospital Chelsea this April
---
The world's most incredible cars – now for sale
Book your tickets today to London's latest car show – and prepare to go home with a brand new set of wheels.
Salon Privé London Concours de Vente
There's an exciting new event to add to your social calendar: Salon Privé, featuring the latest and greatest supercars alongside the rarest classic cars, is coming to Royal Hospital Chelsea this April with a brand new event, Salon Privé London Concours de Vente. The new fixture, held from 21 to 23 April 2022, will differ from the original Concours d'Elegance, which is usually hosted in late summer at Blenheim Palace and revolves around purely showcasing the finest and most significant classic and modern cars and motorbikes – anything for sale is forbidden.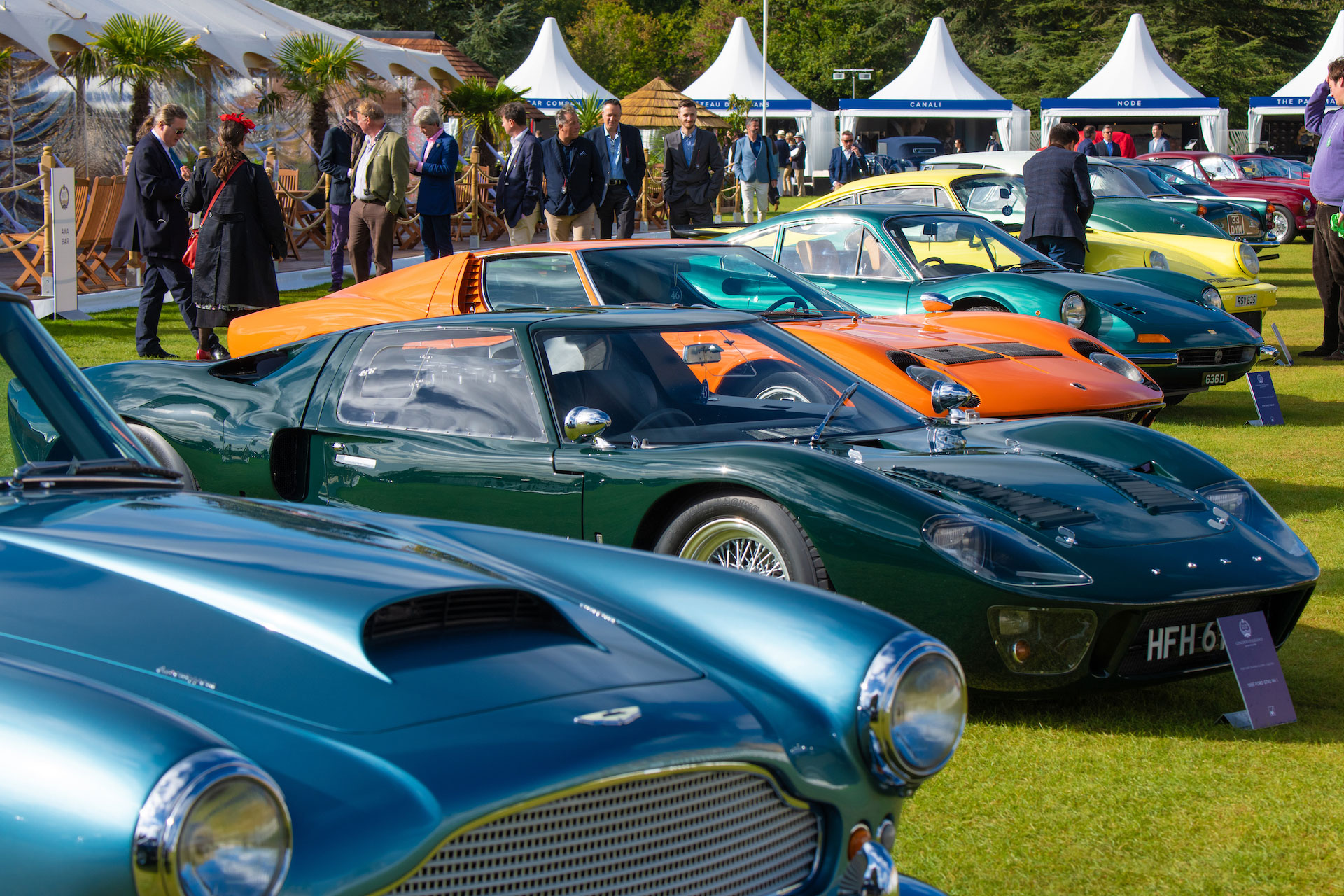 Instead, Salon Privé London will be the very opposite, and will focus on creating an environment where simply everything on display is for sale, and there's a distinctly vibrant, party atmosphere.  The Concours de Vente will feature 60 of the very best collector cars from the UK and Europe's most prominent specialist dealers, with all of them available to buy.
Elsewhere at Salon Privé London, many of the world's greatest brands will be proudly displaying their latest models with Alpine, Aston Martin, Bugatti, Ferrari, Genesis, Hispano Suiza, Jaguar Land Rover, Lamborghini, Maserati, Morgan, Pininfarina, Porsche and Rolls-Royce all attending alongside British specialists Envisage, Everrati, Jensen Automotive and Overfinch, to provide a line-up that covers everything from reimagined classics to next-generation hypercars and EVs. Plus the latest steeds from Harley-Davidson and Indian Motorcycles.
Andrew Bagley, co-founder of Performance Events Limited, which puts on Salon Privé, said: 'This is a world exclusive – an opportunity for the global elite collector car dealers to take centre stage themselves and enter a car in the inaugural Salon Privé Concours de Vente with all the cars in the new concours for sale across the three days of the event.
But there will be judging and silverware too, with the most-prized classic car being awarded the ultimate Prix d'Honneur in the Concours de Vente Gala Dinner on the Friday night in the Great Hall of the Royal Hospital Chelsea.'
It's not just about the horsepower, though. The event's shopping village will host a plethora of luxury fashion brands including renowned British jewellery designer Boodles. Plus there'll be Patek Philippe watches, Riva motor boats and Bell helicopters on offer.
In terms of food and drink, Pommery Champagne will flow and London Essence will offer the most exciting cocktails from London's hottest cocktail bars, NoMad, Louie from the Chiltern Firehouse and the Donovan Bar. JKS Restaurants will provide guests with a unique dining offering, including dishes from Michelin-starred Gymkhana, Indian BBQ classics by Brigadiers, cult Taiwanese specialists BAO and plates from Fitzrovia's The George and Chelsea's The Cadogan Arms.
There's also the option to enjoy a sumptuous three-course seated luncheon in The Sloane – the event's exclusive VIP Hospitality Pavilion – while DJs will keep guests entertained into the evening until 9pm on the Thursday and Friday, allowing everyone to soak up the party atmosphere.
BOOK
21-23 April 2022. Want to attend? Book your tickets at salonprivelondon.com/salon-prive-london-concours-de-vente
Salon Privé London is donating 20% of all Entry Ticket revenue to the Disasters Emergency Committee (DEC) via Work for Good. #StandWithUkraine
DISCOVER MORE