For the fourth interview in our new series, Matthew Bell meets Radio 4's new editor, Sarah Sands…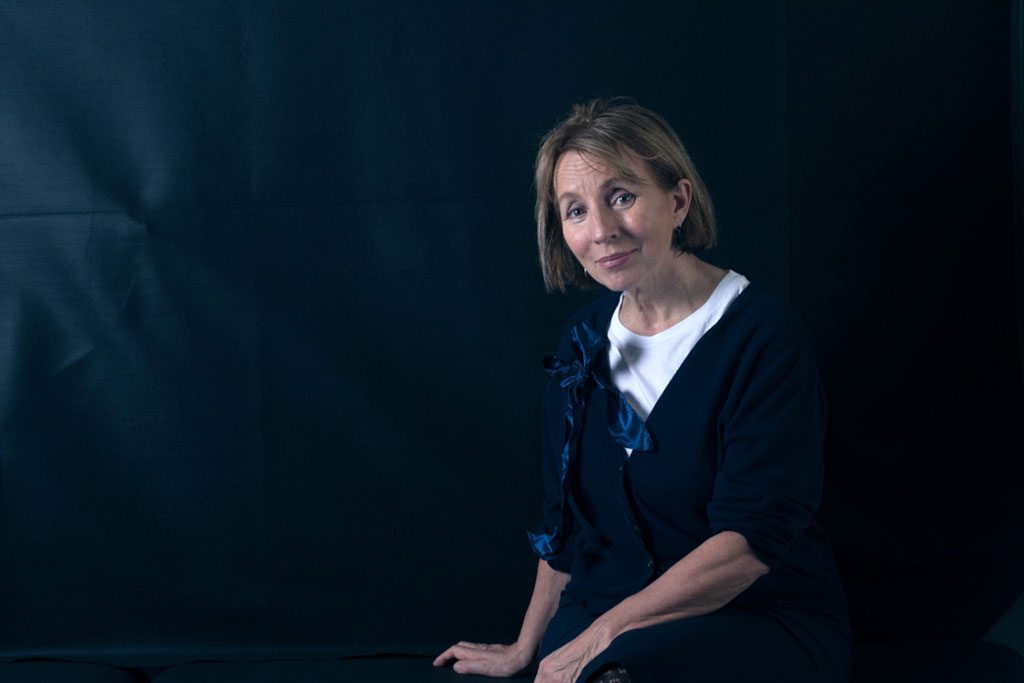 The New Editor
For some Radio 4 addicts, it would be the end of the world if the Today programme didn't air. And, according to Sarah Sands, who was appointed editor earlier this year, it really would mean Armageddon was upon us, if it didn't run for three days in a row. That, apparently, is the final signal to submarine captains that Britain has been wiped out in a nuclear attack, and they should launch retaliating missiles. Proof, if it were needed, of Today's importance in the national psyche. 
And yet, when Sands was announced as its new editor, I had no idea who she was replacing. For such an influential job, the editor of Radio 4's flagship news show – 11.5 million listeners a week – has historically been a relatively anonymous figure. Perhaps that's because, in its 60-year history, appointments have always been made internally. Sands, 56, is the first non-insider, and only the second woman, to have got the job.
She hasn't had an entirely easy ride since starting. There have been complaints she has introduced too many non-political features. Some worried that her 30-year background in newspapers was a problem, others that she might be too right-wing – as editor of the Evening Standard she backed the Tories in the 2015 election, and has held senior roles at the Daily Mail and Sunday Telegraph.
'People have been incredibly welcoming, considering that I'm an outsider who has barged my way in,' she laughs, refuting the notion she met with any hostility.
And as someone who has started her seventh major job in 20 years, perhaps one of her greatest strengths is her adaptability. As editor of the Standard, she abandoned her love of riding, plants and the countryside to pretend the world outside London didn't exist. Now, as editor of Today, she is doing something similar with her views. 'Once you realise that impartiality is everything, it's much easier than you think. You just don't have political opinions any more. And, in a way, I think I've always just been interested in ideas and discussion. I'm not an ideologue.'
Public Service
There are some differences between working for a private company and a state-funded corporation. 'Things like asking where the money comes from. I find that's something that happens slightly less here. There's a faith that, if there's a problem, government spending will solve it.' You might wonder why she wanted the job at all, given that most people over 55 might be looking for less work for more money.
Her new job offers the opposite: she took a 50 per cent pay cut, halving her Evening Standard wage from £300,000 to £150,000. She even sold her house in west London and is moving into a flat. Right now, she is living out of a suitcase in a friend's spare room. 'It makes you feel good, actually. I really enjoy the hair-shirt bit of it. It reminds you that this is public service.'
Then there's the gruelling schedule. As someone who listens to Today half-asleep from bed, I often marvel at how they get hold of so many important people at such an uncivilised hour. That's its great power, says Sands. 'It is this thing at the centre of national life. And once you realise that, you can be as ambitious as you like.' There was supposed to be a long transition while Sands learned the ropes, but then the election was called and she had to dive straight in. You can tell she is loving it. 'It has got everything that interests me. I love seeing who's in the green room – there'll be some great neuroscientist chatting with a bishop. The world's great issues are addressed in that green room.'
The heads of the BBC trust her to decide on editorial content, and she says it would be 'a terrible thing' if she abused that trust. Though she can still introduce mischief. There was outrage when she wanted ex-chancellor Nigel Lawson on to talk about climate change (he is a denier). 'There were people who said you mustn't have him on, as if it were so dangerous and irresponsible that it was some kind of public health matter. And I said what, whatever he talks about? Then this story came up about Nigel being an unpopular name, so I called him up and asked him to talk about that instead.'
Sarah's Vision
Her vision for Today is that it should provide 'illumination and revelation', but she took some flak for saying it should be like listening in to an ambassador's reception. 'It immediately sounds snooty and flippant, when all I meant was, why should these sets of interesting and influential people have these conversations and keep them among themselves. Wouldn't it be great if the whole world could listen in? It's the opposite of elitist.'
Sands' first husband was the actor Julian Sands, by whom she has a son, Henry. She has a second son by her husband Kim Fletcher, a former journalist, now
a partner at PR firm Brunswick. He gets up at 5am every morning to bring Sarah a cup of tea. When I ask about Sarah's life outside of work, she laughs and says, 'There is no outside of work! But then I think of the submarines and realise just how central it is.'
Quick-Fire Round:
Pub lunch or Michelin star?
I wish I had the time for either – sandwiches from Caffè Nero.
Glass of wine or green tea?
I always look forward to the glass of wine.
Penthouse or manor house?
I dream of a manor house but a flat is more practical.
Gardening or theatre?
It was theatre, but now I think a lot about gardening. I dream about planting trees.
Dog or cat?
Oooh, what I really want is a horse. That's my dream.
READ MORE:
Conversations at Scarfes Bar: Victoria Broakes
Conversations at Scarfes Bar: Sebastian Coe
---