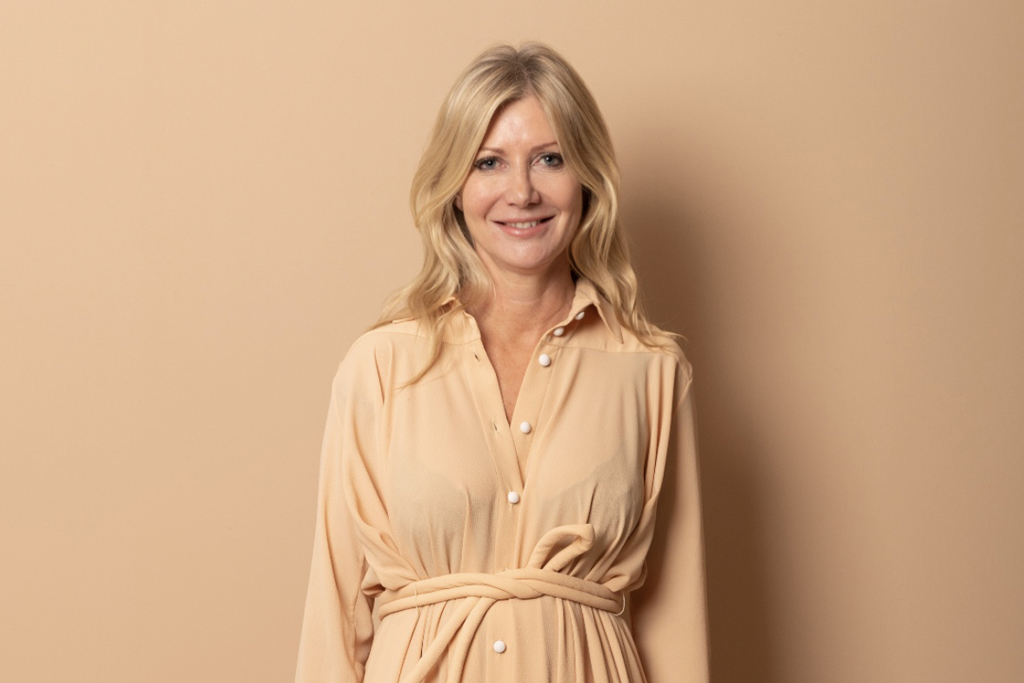 Sigrid Kirk: 'Art Has Magic Properties To Heal' – Interview
Chatting to the co-founder of Association of Women in the Arts (AWITA)
In 2016, Sigrid Kirk co-founded the Association of Women in the Arts (AWITA), drawing women together from across the artistic board, from gallerists to auction houses, advisors to academics. Earlier this summer, AWITA hosted its first conference, under the theme 'Build Your Own Art-world'. We caught up with Sigrid after the debut conference to chat all things AWITA and art.
Interview: Sigrid Kirk, Co-Founder of Association of Women in the Arts
Hi Sigrid, how's life going at the moment?
I'm currently on Spetses, an island just off the Greek mainland. It's idyllic but also odd, as due to the wildfires the sky is an apocalyptic burnt orange and it's wise to sit under a beach umbrella not because of the UV but the ash. It does feel as if on so many levels ecologically, politically and culturally we are in a time of precarity. Challenging but exciting, as there's a lot to do!
You co-founded the Association of Women in the Arts – can you give us a quick elevator pitch for it?
AWITA is a supportive community of professional women making careers in the visual arts. We strive to support the talent pipeline through mentoring, networking and professional development.
What made you decide to create it?
The art-world has exploded over the last 20 years and is a vast ecology spanning so many different professions – from curator, art adviser, gallerist, auctioneer, arts marketing and communication professional, critic, historian, art lawyer, restorer, registrar and more – yet our industry is unregulated and there is little training or HR. Time after time, when we ask senior women what they wished they'd known when they started out, they invariably say realising the importance of building networks and relationships. Because of the size of the art world, there are definitely silos within it and we felt a community where women could support and share with each other would be beneficial. 
What is the importance of AWITA?
Female creativity can and does drive production, creates jobs and brings huge economic gains to the country. Recent figures show that arts and culture contributed £10.47 billion to the UK economy. There were an estimated 226,000 jobs in the arts and culture sector in 2019. Statistics show that 51 percent of visual artists today are women. But when it comes to exhibitions and gallery representation, the numbers tell a less optimistic story. However, we are getting there; the work and labour of creative women is increasingly seen, shown, performed, commissioned, purchased. There is much to celebrate. More and more diverse voices are being seen along with a greater representation of diverse, non European women – something that needs to continue.
This will require continued commitment to and investment in women in the arts. Investment in developing strategic and technological skills and infrastructure, supporting talent pipelines, creative education and professional development, building local talent pools and addressing the diversity challenge is critical. We also need to gather data to build evidence of this value. Because, when we put things into numbers, it is more likely they become certainties. This is where AWITA can play an important role.
View this post on Instagram
What has the response been like?
It's been phenomenal and so supportive. Our growth has been pretty organic. As Madeleine Albright said, 'there's a special place in hell for women who don't help other women'. We invited women that do help others to join with us and it mushroomed from there. As well as a physical membership we have online membership, with women from the Philippines US, Canada, Australia, Spain (to name a few) all participating. We have recently created a team membership so that galleries and institutions can join and their staff can access our programme.
What kind of projects do you work on?
I have a portfolio career. I selected all the art for the private members club Maison Estelle in Mayfair and am just finishing the art curation for its sister property Estelle Manor – a 110 bedroom Jacobean style hotel and club in the Cotswolds. It was great fun to work with luxury interiors brand Zoffany for the recent edition of the Eye of the Collector, curating a collection of artwork in response to the thematic of their new collection – the Arcadian Thames.
I also work privately with some fantastic clients; nothing gives me more pleasure than helping people fill homes with art they love. My approach is always finding the warp and the weft of a project, weaving narratives that feel authentic across any project I take on.
What has been your favourite project or event to date?
Our regular mentoring Walk and Talks are always a highlight. We meet at 8am and walk in small groups to an arts venue for coffee. A few weeks ago, 60 women joined us to walk from the Serpentine Gallery to the Royal Academy, sharing career advice, learning, listening and inevitably a lot of laughter.
Our collaboration with JW Anderson was also great. It was a rolling programme of exhibitions and interventions by women artists including Hannah Quinlan and Rosie Hastings, Shadi Al-Atallah, Grace Ndritu, Sola Olulode, Maya Sanbar, Holly Stevenson, Susie Green in the modular gallery space in the brand's flagship Soho store. 
What inspired you to choose the theme 'Build Your Own Art-world' for the inaugural AWITA conference?
There is no one pathway to success and a rewarding career. So much of it is finding the right pieces and people that work for you. It's not a recipe but more a sort of wonderful alchemical soup. Building blocks to your own art-world.
View this post on Instagram
Any highlights from the conference?
Art-world meme queen and Instagram sensation Jerry Gogosian (@jerrygogosian, a pun on the famous art dealer Larry Gagosian) punctuated the day with irreverent and funny lectures that skewered the mechanics of the art-world and dealt with issues like imposter syndrome. We also had a pop-up photo studio for delegates to get professional headshots with a 'glow up' station provided by cult beauty brand Barbara Sturm which was incredibly popular.
What can we expect from AWITA in the future?
We'll continue to innovate and experiment with different models. It's key to be responsive and agile and to create events and programmes that provide rich and exciting content that is useful and relevant. We're excited to be launching our 2023/24 Sponsored membership programme to encourage participation and diversity at a Summer Party at Somerset House during the Black Venus exhibition curated by Aindrea Emelife. The memberships have been supported by the gallery Hauser and Wirth and Rachel Verghis, arts patron and female founder of MarGin so I'm also looking forward to some fabulous cocktails while meeting and talking with our members and friends.
Your background is in curation – what has a career highlight been to date?
For six years, I curated a programme for financial news giant Bloomberg called 'Waste Not, Want It', asking artists and designers to create furniture and art installations built from cables, boxes, keyboards, pallets and other Bloomberg waste. Technically innovative and environmentally responsible the project dramatically showcased the company's commitment to sustainability and asked questions about our concept of waste by transforming discarded material into objects of beauty and purpose.
What's something you've never done that you dream of doing?
Staying overnight in the The Lightning Field (1977), a work of Land Art by the American sculptor Walter De Maria situated in a remote area of the high desert of western New Mexico. It is comprised of 400 polished stainless-steel poles installed in a grid array measuring one mile by one kilometre – like a giant bed of nails against the sky that also act like lightening conductors. 
What does art mean to you?
I'm often asked this and I struggle to answer, because art is elusive and slippery. It's hard to define its value or use in real world terms. I think art has magic properties to heal, convene communities together, to provoke thought and express the inexpressible. But personally it's who I am, it's me as lover, mother, friend, monster, virago – it allows me to be a nine headed hydra. When I drag my long suffering children and husband to yet another exhibition or museum, I am sure they do see me as that mythical gigantic water-snake-like-beast.
If you could give advice to your 15-year-old self, what would it be?
Talk less, smile more. Listen in a more active way. Trust your taste. Nurture and value your networks: they are your currency and capital.
How can we all live a little bit better?
Georgia O'Keefe said, 'I have been absolutely terrified every moment of my life – and I have never let it keep me from doing a single thing I wanted to do.' I think that's a good rule of thumb, to keep on doing things that scare you.
Quick Fire
My favourite artwork… It changes all the time, but I'm currently loving El Greco, The Vision of Saint John (1608–14) 
Favourite gallery/museum… Prado, Madrid 
Favourite film… All the Jason Bourne movies
Favourite album… Kate Bush, Hounds of Love
Cultural guilty pleasure… Martinis on the rooftop garden on top of the Met. 
What's next for me is… To stop procrastinating and finish the dissertation for my Executive Masters In Cultural Leadership run by the Royal Academy and Maastricht University.
Learn more about AWITA at awita.london