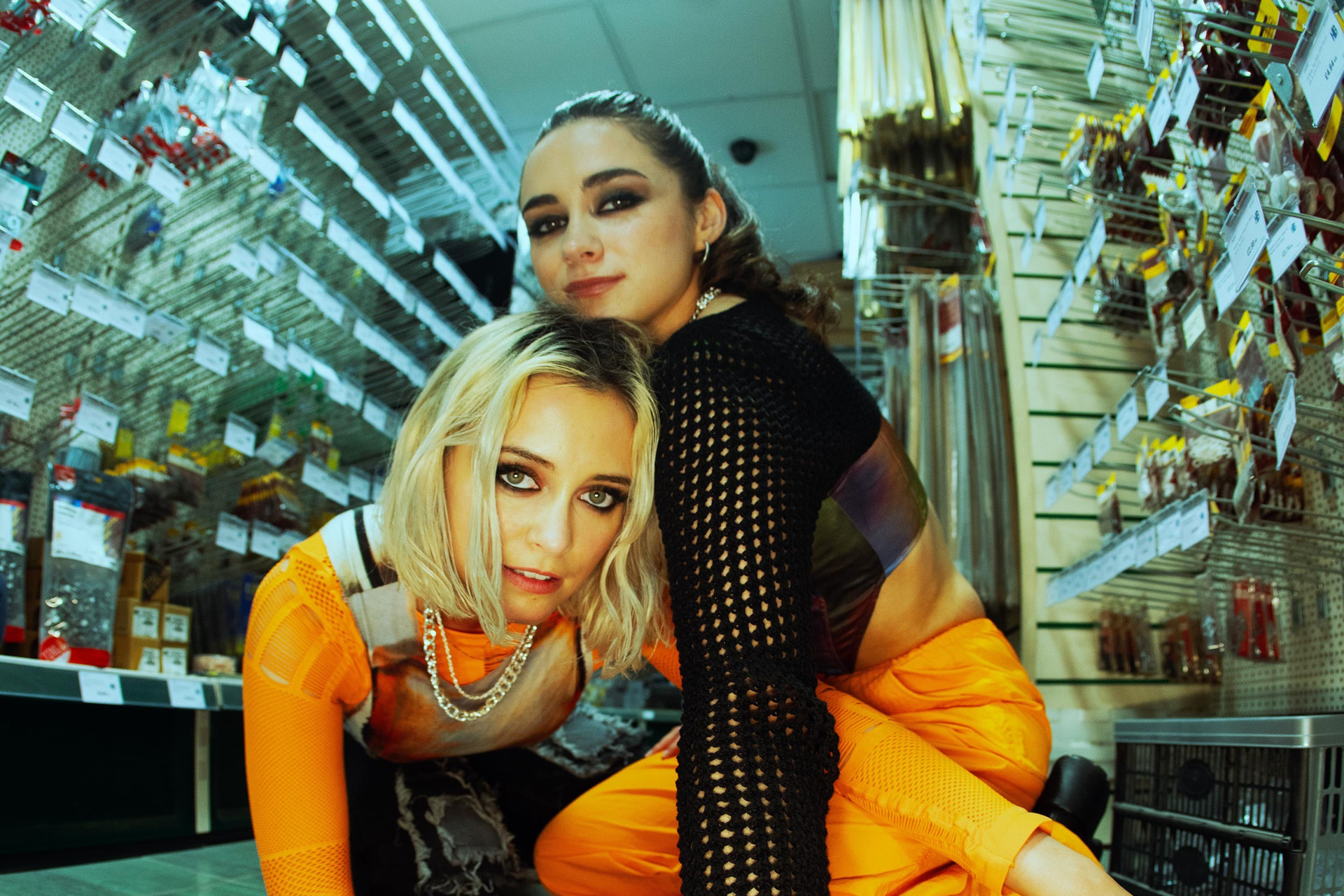 Introducing SISTRA, The Sister Duo Making Addictive Dream Pop – Interview
We chat to the sisters ahead of their debut EP
SISTRA describe their work as emotional music for emotional people; it'll make sense if you listen to their debut single, 'You're a Lot', or their latest release, 'Lost My Way'. The duo, which is made up of sisters Sylvie and Sasha, love the dreamy music of The Japanese House and the pop sound of MUNA – and their influences are clear. Olivia Emily sits down with the duo ahead of the release of their debut EP.
Interview: SISTRA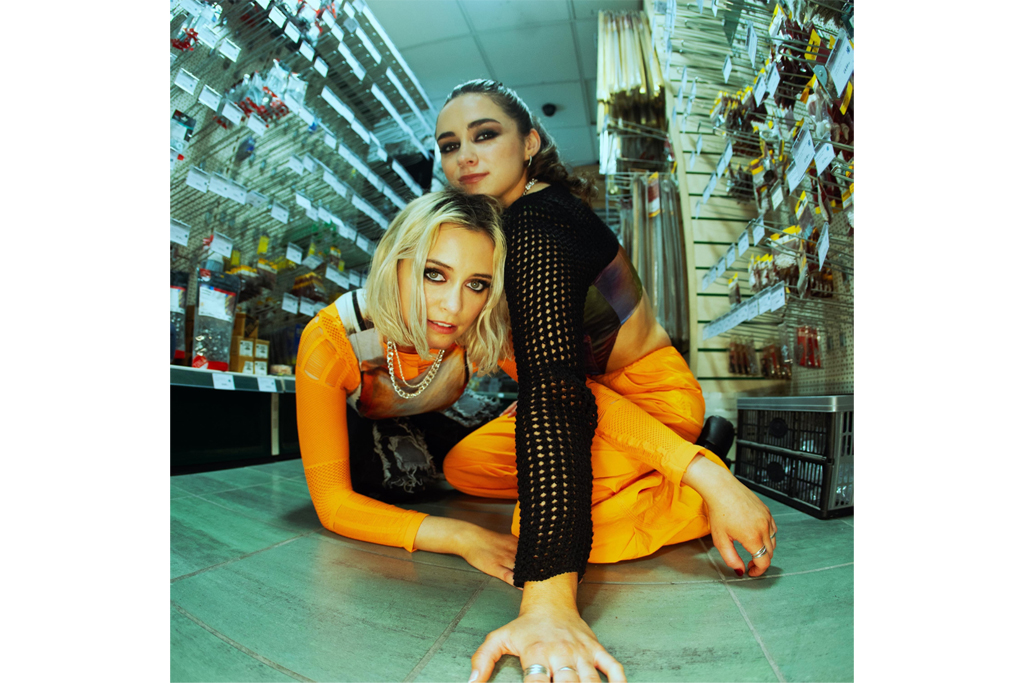 Hi SISTRA, how are you both?
We're great! Very excited about our second single 'Lost My Way' being released last Thursday!
Can you give our readers a little introduction to yourselves and to SISTRA?
So, as you can probably guess from the name, we are sisters. We've always played together, and a couple of years ago decided to take the plunge and formed SISTRA! We released our debut single 'You're a Lot' last month, and we've been blown away by the response. It's incredible to finally have our music out there.
We're in the lead up to the release of your debut EP in August – how would you describe it in three words?
Dreamy, existential, bangers
What is each of your favourite tracks from the EP?
Ooh this is a tricky one. We definitely go through phases – I [Sylvie] am currently loving 'You're a Lot'. Somehow, listening on Spotify, it sounds different, and I'm still not over that our track is out there for everyone to listen to. 
I [Sasha] am loving 'Lost My Way'; it was the first track we worked on with our producer – shoutout to Alex O'Keeffe – and it was a pretty magical day.
View this post on Instagram
Did you always want to be musicians?
We knew we always wanted to play, but the possibility of it being a viable career came slightly later. We can't imagine life without SISTRA now.
When did it seem realistic?
During lockdown was when we really managed to forge ahead and really work on (incoming cliche) 'finding our sound'. The response we've had from people who've listened to the EP was incredible, and we knew then we had to give it a proper shot.
And when did you realise this is something you could pursue as a duo?
We've always been super aligned creatively, and bring different things to the table. When we started to properly work together it was so organic, and we just made each other so much better.
Which musicians inspired you the most growing up?
We grew up listening to the classics like Fleetwood Mac, Joni Mitchell and Kate Bush, but also our mum introduced us to Craig David – I think 'Born To Do It' was the first CD we owned!
And who's music today do you look to for inspiration?
We absolutely love The Japanese House, MUNA and Charli XCX – all of these artists have such a broad range of music and really push their sound and artistry. Just so inspiring.
Whose career trajectory would you like to emulate?
Charli XCX has had the most impressive career – an international popstar while maintaining the depth of her work, and pushing boundaries with her sound. 
What's a song you wish you'd written?
It's a classic, but 'Dreams' by Fleetwood Mac is something we always come back to. It's timeless, and gains different meanings according to the moment you listen to it. A masterpiece.
What has been a standout moment in your musical journey so far?
Spotify added us to their prestigious playlists Fresh Finds & Indie Pop, alongside some of our all time fave artists – that was a pretty special moment.
What are your favourite things to do to wind down from a day of making music?
Watch a bit of Queer Eye.
What is your relationship with social media like?
We're super grateful for the platform it gives, but we definitely like to manage our relationship with it. The primary focus is the music, and we always lead with that.
How do you find balance in your personal and work lives?
It can be hard to separate these, especially as we're sisters and best friends. We'll often find ourselves hanging out and quickly end up talking about lyrics or campaign ideas.
What did you want to be when you were growing up?
We both knew we wanted careers in the arts. We've always played music and made little films, so it's not surprising SISTRA was born.
If you could give advice to your 15-year-old self, what would it be?
Don't let anyone else try to tell you what you want – trust yourself! 
How can we all live a little bit better?
Active listening – to friends and people around us, it helps keep people properly connected.
Anything fun in the pipeline – professionally or personally?
We are working towards our first live show and EP launch party in late August. Watch this space…
Quick Fire
I'm tuning into… Glow Up – we're both obsessed!
What I'm reading… My Year of Rest & Relaxation by Otessa Moshfegh
The last thing I watched was… Black Mirror
What we're most looking forward to seeing… The Japanese House at XOYO!
Favourite film of all time… Moulin Rouge
Band/singer we always have on repeat… MUNA
Our ultimate cultural recommendation…  Castle Cinema in Hackney screens films on Monday nights for a fiver!
Cultural guilty pleasure… Ariana Grande 
What's next for us is… Releasing our debut EP this summer!
LISTEN
'You're a Lot' and 'Lost My Way' are streaming now on Spotify.