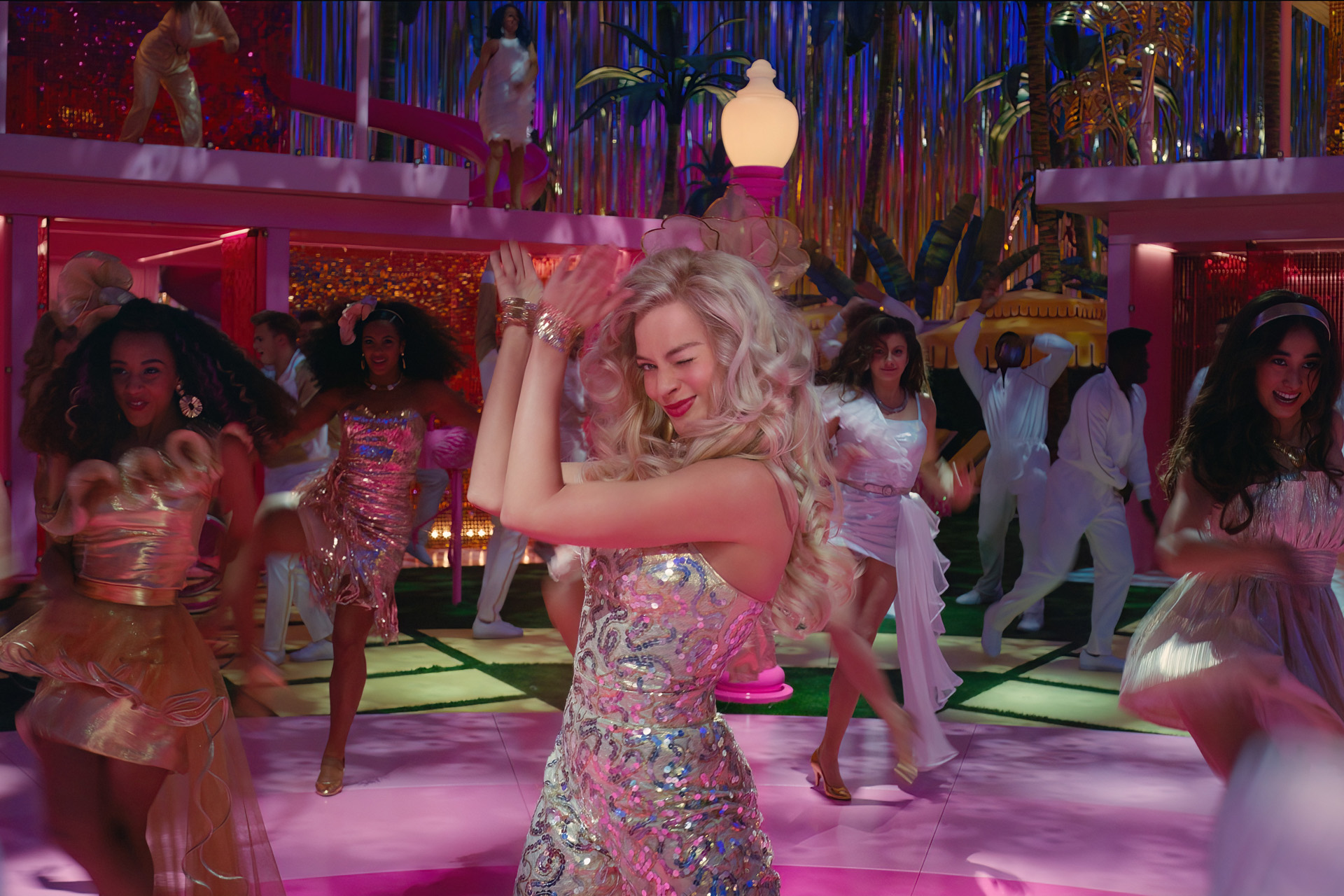 The Barbie Movie Is Going To Soundtrack Our Summer
---
Controversially, no AQUA in sight
Dua Lipa, Ice Spice, HAIM: what more could a Barbie girl want? Announced in tandem with the latest movie trailer, the soundtrack to Greta Gerwig's Barbie movie looks impeccable, says Olivia Emily.
Barbie: The Album
Is Going To Soundtrack Our Summer
Extra! Extra! The latest from Barbie News is a star-studded soundtrack to your summer, featuring:
Ava Max

Charli XCX

Dominic Fike

Dua Lipa

FIFTY FIFTY

GAYLE

HAIM

Ice Spice

Kali

KAROL G

Khalid

Lizzo

Nikki Minaj

PinkPantheress

Ryan Gosling

Tame Impala

The Kid Laroi
Executively produced by Mark Ronson, with more artists (or 'Barbies and Kens') to be revealed in due course, we think this is shaping up to be an incredible soundtrack – to accompany the most hotly anticipated film of 2023. This is clearly the opposite of a half-hearted soundtrack endeavour: superfans can even visit barbiethealbum.com to pre-order vinyl, cassette and CD copies of Barbie: The Album.
View this post on Instagram
Announced exclusively on Instagram by Rolling Stone with an image of Margot Robbie as Barbie peering over a pink-hued issue of faux newspaper Barbie News, a much-noted exclusion from the list is AQUA, the band behind the 1997 hit, 'Barbie Girl'. This is in line with 2022 reports that the song would not appear in the movie. However, the new full-length trailer teases a remix of the famous track featuring rappers Nicki Minaj and Ice Spice.
The hot pink soundtrack follows the previous announcement that Dua Lipa would be recording a new song for Greta Gerwig's hotly anticipated film, which was teased in the week leading up to a music video reveal. Dua's track, 'Dance the Night', was released a few hours after the soundtrack line-up was announced, accompanied by a Barbie-tastic, glittery music video. Watch below.
The video sees British singer Dua, who plays Mermaid Barbie in the film, arriving on set to film a music video. The song commences with words on screen reading, 'This Barbie is making a music video', harking back to the film's promotional campaign earlier this year introducing the ensemble cast with captions such as 'This Barbie is a doctor' (Hari Nef) and 'This Barbie has a Nobel prize in physics' (Emma Mackey).
Don't miss the video's very special cameo: movie director Greta Gerwig appears in a hot pink utility suit, with matching pink headphones around her neck. At the end of the video, she stands up from a director's chair reading 'GRETA GERWIG', saying, 'Cut! That was amazing! Great job everyone. Dua, that was great. Are you ready to do another one?'.
We're taking this as a signal that the film, which arrives in cinemas on 21 July 2023, will break the fourth wall. Also featuring glimpses of the film, with Margot Robbie as Barbie dancing at a party, the music video is set in a studio with two sets of grand pink stairs; viewers can glimpse a miniature replica of this set in the video, which we are interpreting as Barbieland's version of the room. In true Dua fashion, there's a strong disco theme accompanying the Barbie vibes: along with dancers dressed in disco ball costumes and a recurring smashed disco ball, Dua (and her legion of matching backup dancers) wears a glittery pink halterneck top, shimmery blue skirt and silver cowboy boots.
Dua isn't the only British singer contributing to the soundtrack: hyper pop singer Charli XCX and drum and bass musician PinkPantheress also feature on the line-up. Plus, you read that right, we can expect to hear a song by Ryan Gosling – the film's main Ken – himself. His track is rumoured to be titled 'I'm Just Ken'.
WATCH
Watch the all-new Barbie trailer below.
Barbie arrives in cinemas on 21 July 2023, and Barbie: The Album is released on the same day.
Featured image: Margot Robbie as Barbie in Warner Bros. Pictures' "BARBIE," a Warner Bros. Pictures release. Courtesy Warner Bros. Pictures © 2022 Warner Bros. Entertainment Inc. All Rights Reserved (cropped).