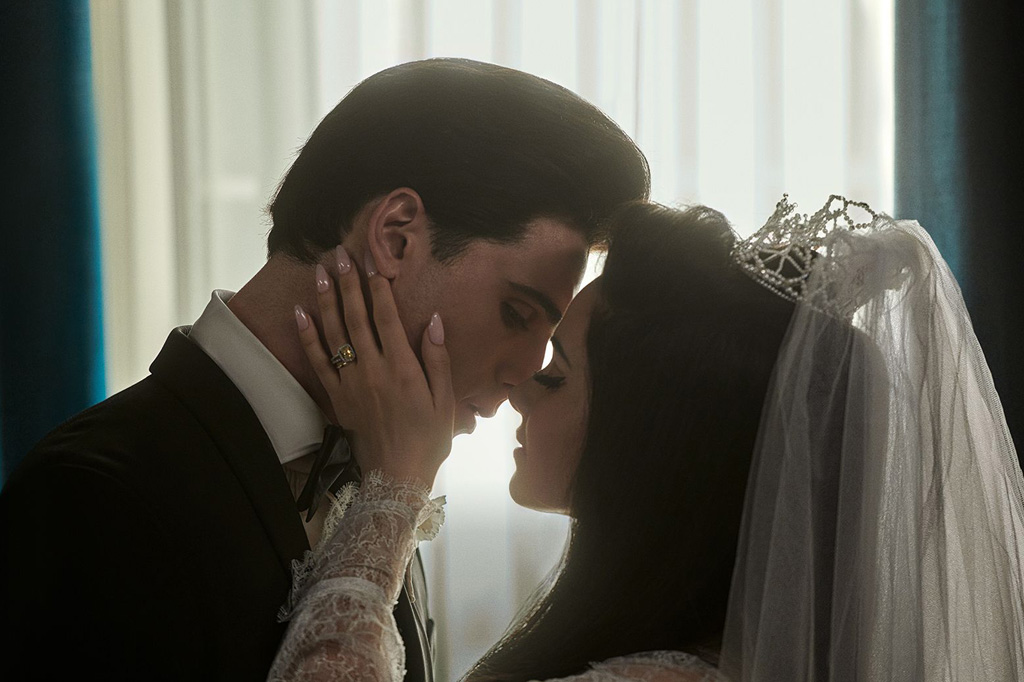 Everything We Know So Far About Sofia Coppola's Priscilla Film
Arriving in cinemas in October 2023
In 2022 there was Elvis, and in 2023 there's Priscilla. Elvis was written and directed by Baz Luhrmann (with the help of Sam Bromell, Craig Pearce and Jeremy Doner), and Priscilla was written and directed by Sofia Coppola. Elvis scooped up a plethora of awards, and Priscilla… Well, we don't know yet. With the film released in October 2023, here's everything we do know so far.
Everything We Know So Far About Sofia Coppola's Priscilla Film
News of Priscilla has been floating around since September 2022, when Variety reported that the film was in production under Sofia Coppola's direction, with Cailee Spaeny and Jacob Elordi confirmed to be playing the famous couple.
When asked why the story fascinated her so much, Coppola told Vogue: 'I've had her memoir for years and remember reading it a long time ago. A friend of mine was talking about her recently, and we got around to discussing the book. I read it again and was really moved by her story. 
'I was supposed to start this big Edith Wharton project [a limited series adaptation of The Custom of the Country for Apple TV+] that was gonna take five months to shoot and felt really daunting,' Coppola said. 'I came up against a few hurdles, so I just decided to pivot to making one film with one idea. I was just so interested in Priscilla's story and her perspective on what it all felt like to grow up as a teenager in Graceland. She was going through all the stages of young womanhood in such an amplified world – kinda similar to Marie Antoinette.'
View this post on Instagram
Coppola has previously directed the likes of The Virgin Suicides (1999), Lost in Translation (2003) and Marie Antoinette (2006). Priscilla is Coppola's third collaboration with entertainment company A24, following The Bling Ring (2013) and On the Rocks (2020). Coppola and A24 are also working together on The Custom of the Country.
What Will Happen In The Film?
Like Elvis, Priscilla will be a biopic, exploring the life of the famous couple. Based on Priscilla Presley's 1984 memoir Elvis and Me – which chronicles the couple's meeting, marriage and eventual divorce – A24 summarises: 'When teenage Priscilla Beaulieu meets Elvis Presley at a party, the man who is already a meteoric rock-and-roll superstar becomes someone entirely unexpected in private moments: a thrilling crush, an ally in loneliness, a gentle best friend. 
'Through Priscilla's eyes, Sofia Coppola tells the unseen side of a great American myth in Elvis and Priscilla's long courtship and turbulent marriage, from a German army base to his dream-world estate at Graceland, in this deeply felt and ravishingly detailed portrait of love, fantasy, and fame,' says A24. Watch the teaser trailer below.
Drawing on Priscilla's biographical perspective, viewers can expect an intricate and intimate portrait of the Presleys' marriage. 'The hardest part of writing the script was just editing down so many incredible details from Priscilla's memoir,' Coppola told Vogue. 'I was interested in trying to imagine what growing up in that world must have looked like through her eyes.'
Coppola also noted that Baz Lurhman's Elvis doesn't really focus on Priscilla, meaning she 'can really deep dive' without 'treading on the same territory.'
'I love that people were so into his film about Elvis, and now in a few years there'll be another film about Priscilla,' Coppola said. 'I think it'll be interesting to have two completely different interpretations of the same events and time period.'
Who Will Star In Priscilla?
Cailee Spaeny plays the titular role, opposite Jacob Elordi as Elvis. Supporting actors include:
Dagmara Domińczyk

Raine Monroe Boland

Emily Mitchell

Jorja Cadence

Rodrigo Fernandez-Stoll

Luke Humphrey
Despite the film chronicling Priscilla's life from ages 15 to 27, only Spaeny will play her in the film. 'It was really important for me to have the same actress playing Priscilla at those different stages of her life,' Coppola told Vogue. 'And I think Cailee can pull it off. She's such a strong actress, and she also looks very young.' She added that Jacob Elordi 'has that same type of magnetism' as the real Elvis, and is 'so charismatic' and that 'girls go crazy around him'.
What Does The Real Priscilla Presley Think?
Serving as an executive producer on the film, the real Priscilla Presley approves of Priscilla. 'I want it to feel emotionally authentic,' Coppola told Vogue. 'She's probably told these stories a million times, so I feel grateful that she's been so patient. It's amazing how much detail she can recall from that time in her life.'
Priscilla Release Date
Priscilla will arrive in cinemas in October 2023.