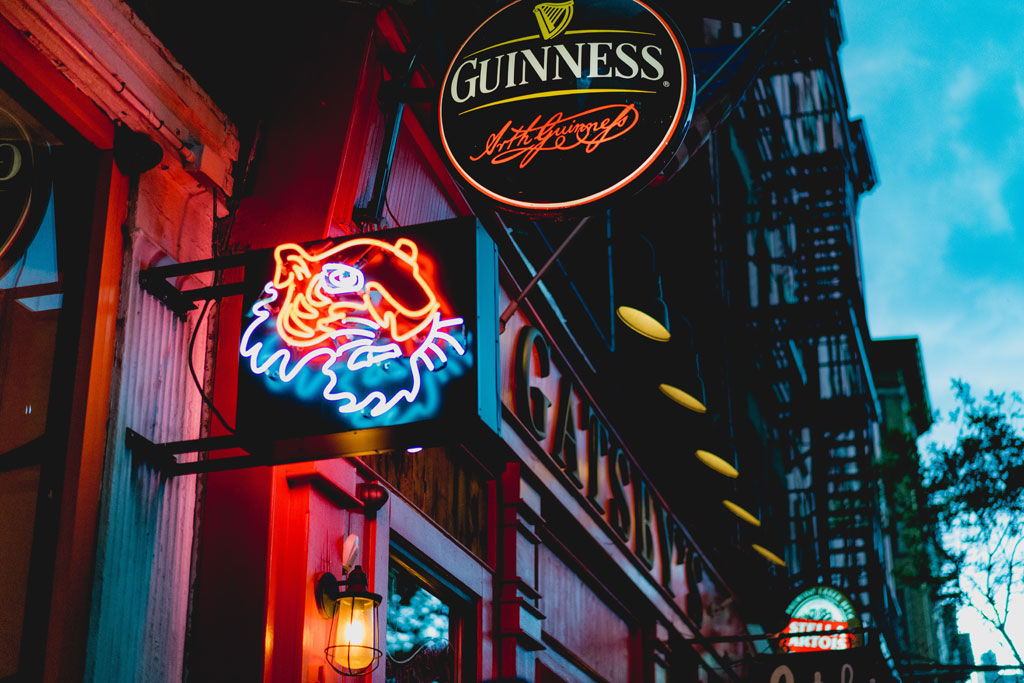 Where To Celebrate St Patrick's Day in London
---
The Irish sure know how to celebrate
St Patrick's Day is back. After two years of being scaled down or cancelled, London is brimming with options of how and were to celebrate the Irish patron saint. Expect jubilant celebrations with jovial music, plentiful Irish whiskey and copious amounts of Guinness. From cosy pub dinners to lively parties, we've found the best ways to celebrate St Patrick's Day 2022 in London.
Where To Celebrate St Patrick's Day in London
Swift
Recently voted the best bar in London and known for its Irish coffee, Swift promises to be the ultimate way to celebrate. There'll be a menu built around Jameson Black Barrel and Guinness on tap all week at both its Soho and Shoreditch venues, with live traditional Irish music at Soho and a special Tiramisu in Shoreditch.
Vinegar Yard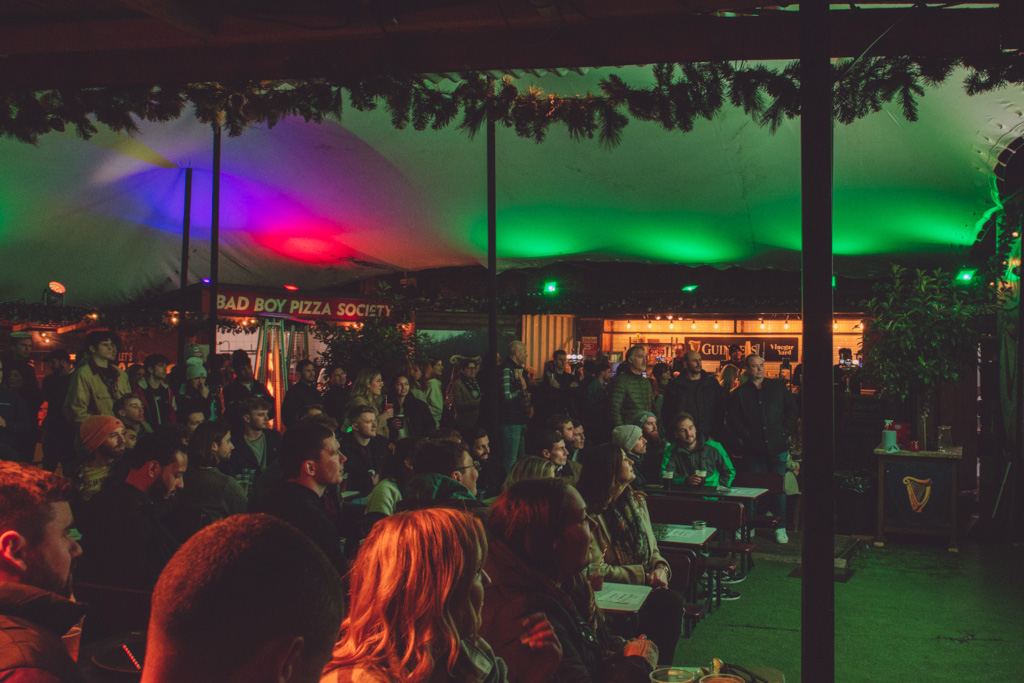 For those wanting a laugh this Paddy's day, London Bridge's Vinegar Yard is hosting a special comedy night with a stellar line up. There'll be performances from Derry Girls star Diona Dohert, Peter Flanagan, Andrea Hubert, Neil O'Rourke and Colin Chadwick. And alongside the laughs, Bad Boy Pizza Society will be making delicious pizzas. Tickets £6 to include a free Guinness on arrival.
Mr Fogg's Tavern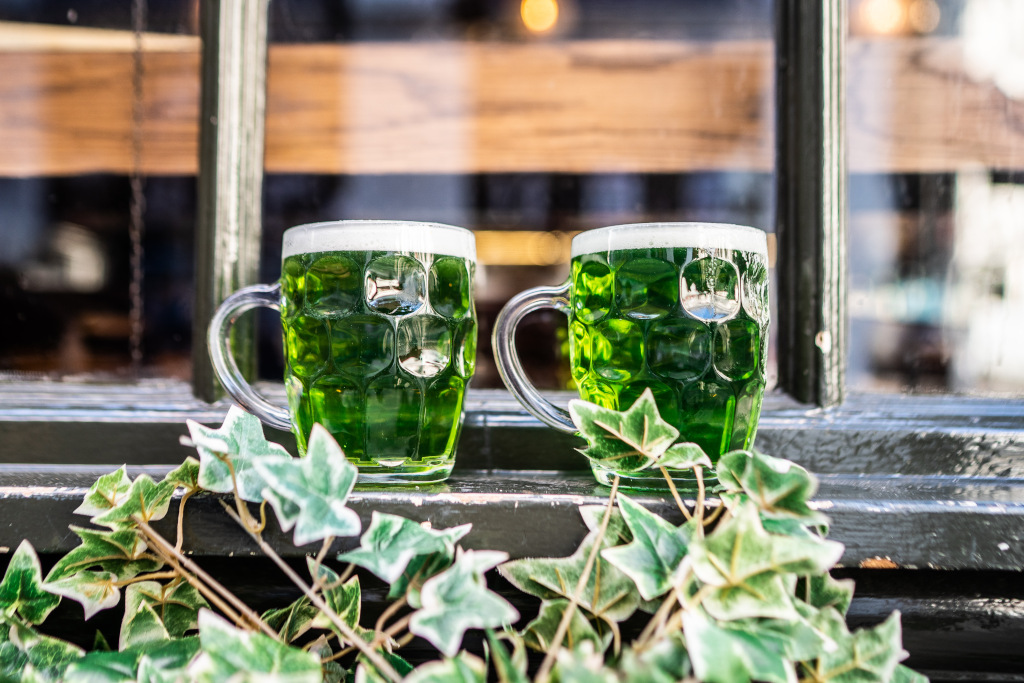 One of London's prettiest bars, Mr Fogg's Tavern is going all out this year. With everything from emerald green lager pints to special whiskey cocktails, there'll also be live entertainment from Tom Carradine.
Honest Burgers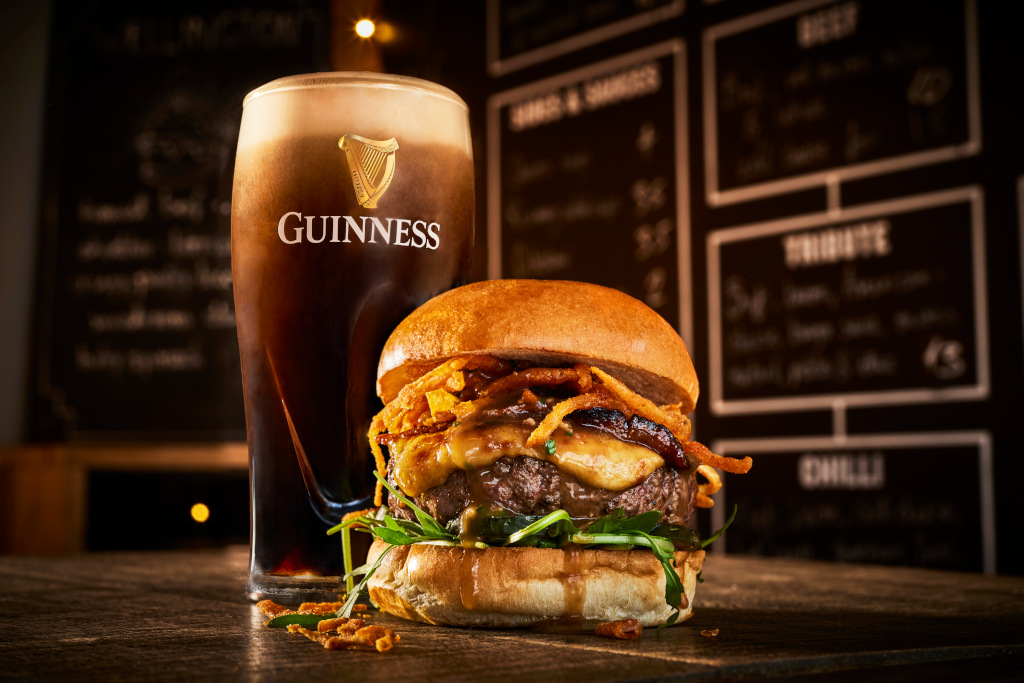 Prepare for a feast at Honest Burgers. In partnership with Guinness, they have launched a mouth watering Guinness Fondue monthly special – a beef patty burger with bacon, Guinness fondue, beef and bacon gravy, crispy onions, rocket and pickles. And for the first time, you can wash it down with a pint of Guinness. Available throughout March in all restaurants.
The George, Fitzrovia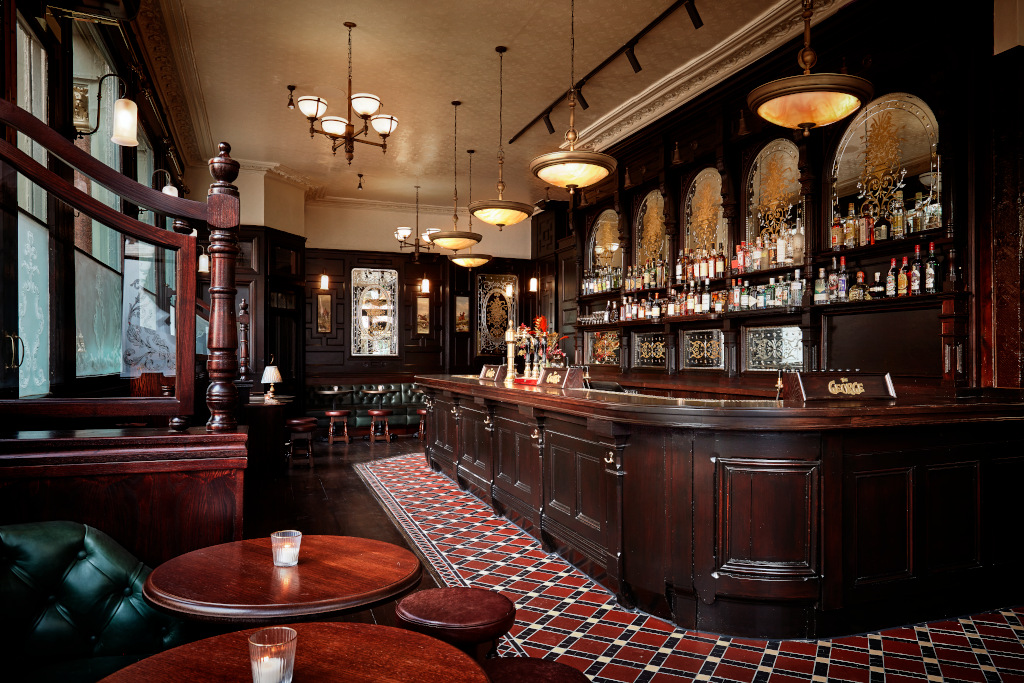 In celebration of St Patrick's Day, newly opened pub The George in Fitzrovia will be offering Irish-inspired additions to its menu in the week between Sunday 13th to Saturday 19th March. Sip on an Irish coffee or the specially created 'Artist's special', before choosing between the Oxtail croquettes with wild garlic mayonnaise or the Beef and Guinness hot pot with a side of buttered hispi cabbage. And on St Patrick's Day itself, you can order the Irish Sunday Roast special – complete with Irish beef and Colcannon mash. Plus on Sunday 13 March a live Irish band will be covering all the classic Irish artists, from The Pogues to Van Morrison. thegeorge.london
Brigadiers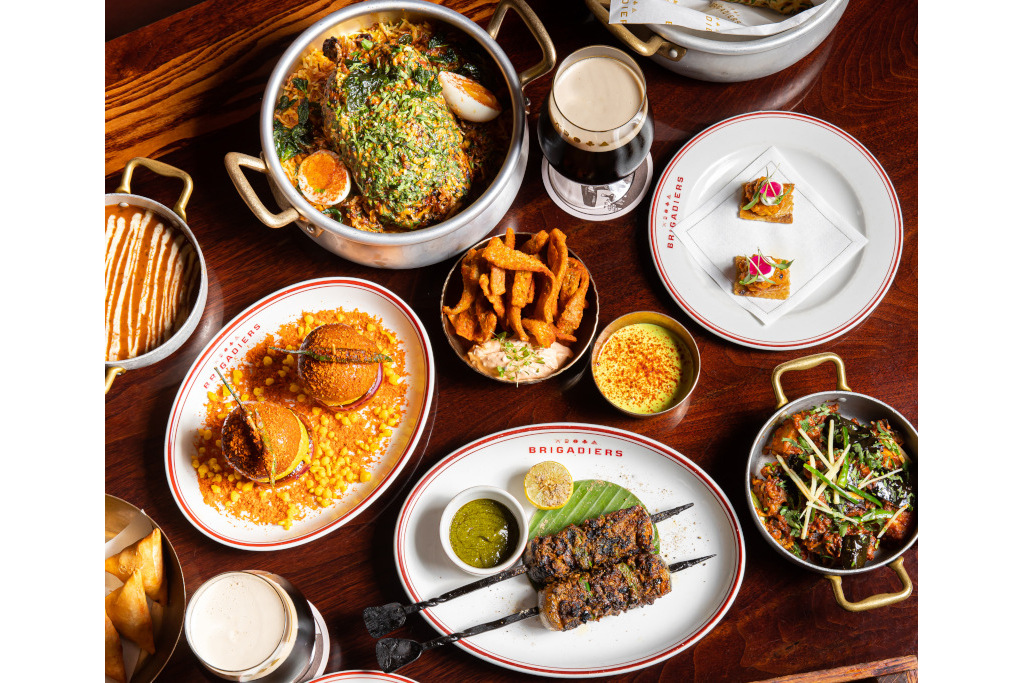 Eat, drink and be merry at Brigadiers this St Patrick's Day. Expect free-flowing Guinness and black cocktails, plentiful Irish whiskey, Irish-inspired dishes and a live ceilidh band playing jovial music. This promises to be a seriously fun evening. brigadierslondon.com
The Sun Tavern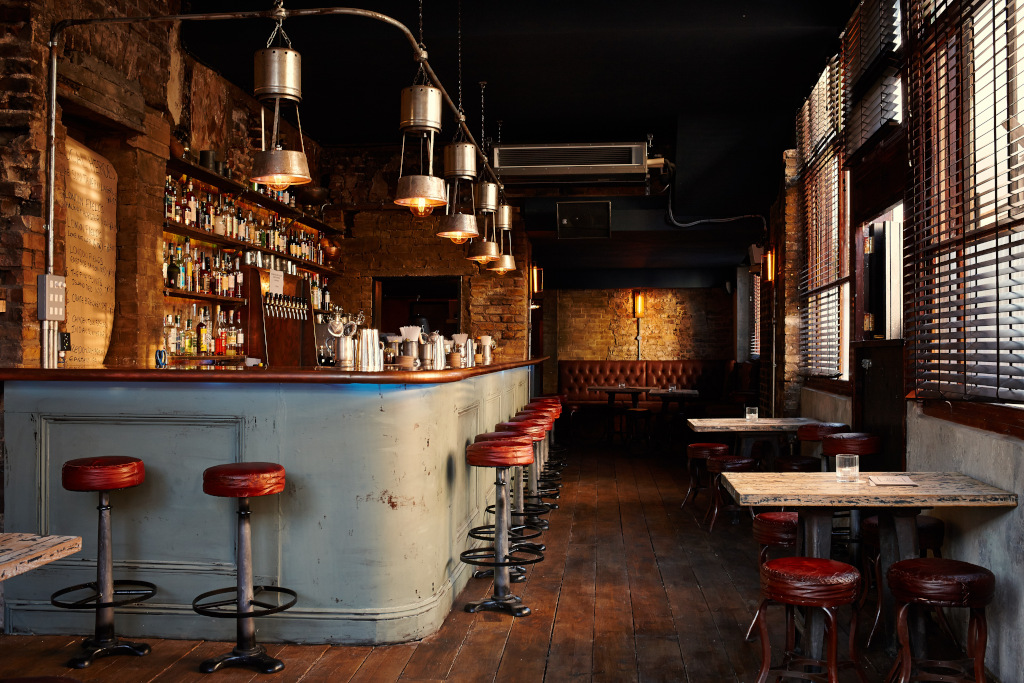 Honouring its Irish roots, The Sun Tavern has teamed up with Slane's Irish Whiskey and is throwing a party this St Patrick's Day. There'll be three limited edition cocktails on offer, as well as free oysters from Oyster Boy and music from a Cèilidh band and two guest DJ's. For those who can't make it, you can buy The Umbrella Project's Irish Coffee kit – so you can still enjoy a traditional Irish Coffee wherever you are. thesuntavern.co.uk
Jameson 'Open House' at The Bike Shed, Shoreditch
The Bike Shed in Shoreditch will be transformed into a stylish but cosy home this St Patrick's Day for The Jameson 'Open House' series. Expect everything from comedy sets to musical performances and immersive games, alongside plentiful Irish whiskey serves, on selected evenings between 11-19 March. Tickets £15 live-jameson.pantheonsite
Truman's Social Club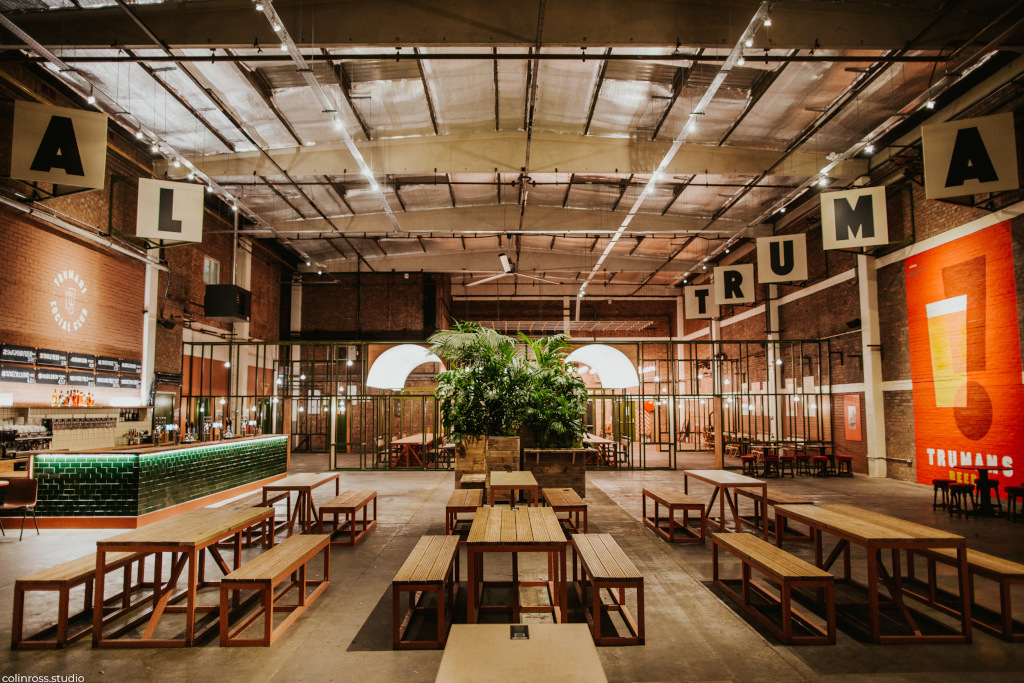 In traditional St Paddy's day spirit, why not go big – and head to the UK's biggest beer hall? Promising a vibrant and buzzing atmosphere, lashings of beer, whiskies and baby Guinness shots as well as traditional Irish music for a heart-warming singalong. Plus – it's completely free, you just need to book online to guarantee your spot. trumanssocialclub.co.uk
Heliot Steak House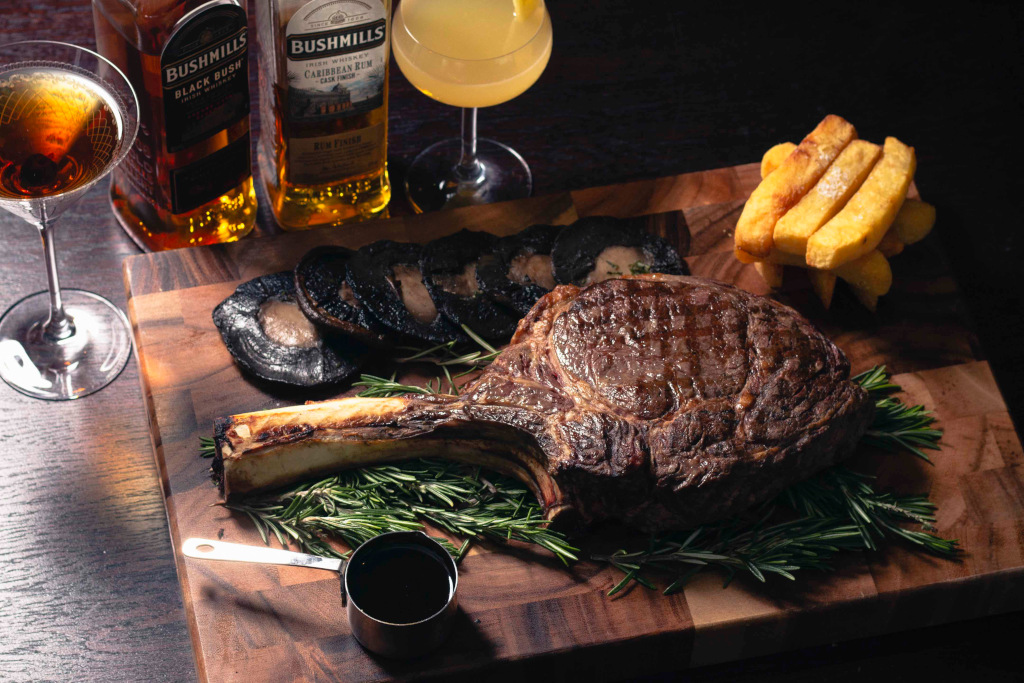 For a more low-key celebration, head to Heliot Steak House. The menu features a huge Irish Wexford tomahawk steak and Irish Whiskey cocktail and is designed for two people to share – this would be the perfect way to spend a St Patrick's Day date night. hippodromecasino.com
Taproom Brixton Village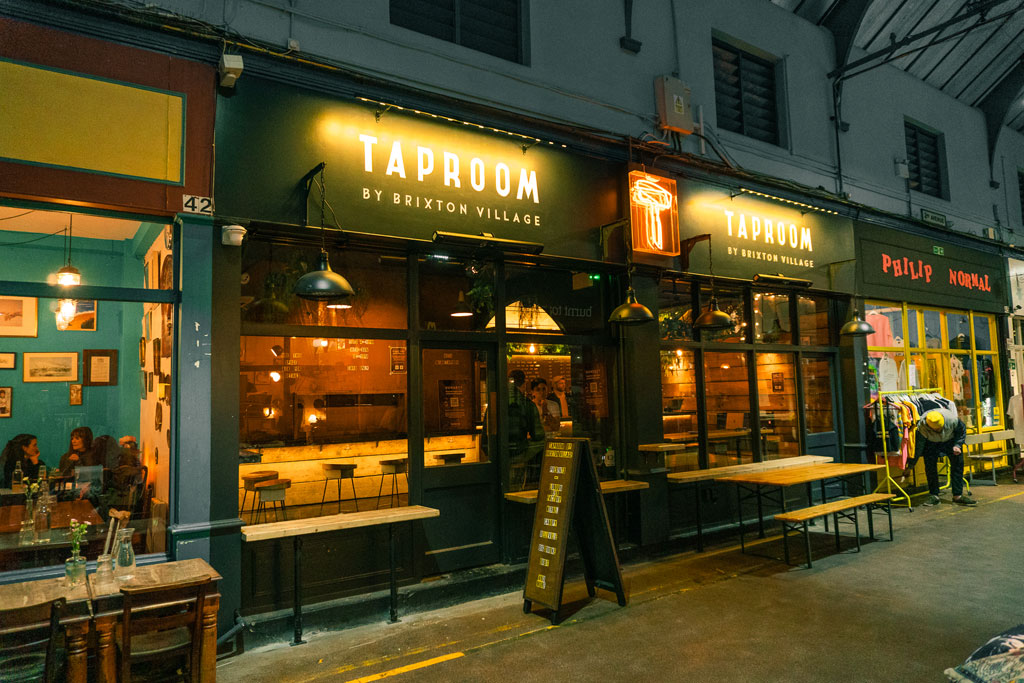 Brixton Village's taproom will be putting an Irish twist on their line-up of South London craft beers with a five-day Guinness takeover. Fun hats, bunting and 3D foam printing will feature, alongside whiskey samplings, Irish larger, and food deliveries from the global range of restaurants around the market. 12 – 17 March. wearetaproom.co.uk
READ MORE:
Irish Steak Tartare Recipe / London's Best Bars / St Patrick's Day Recipe: Ashford Castle's Bread and Butter Pudding