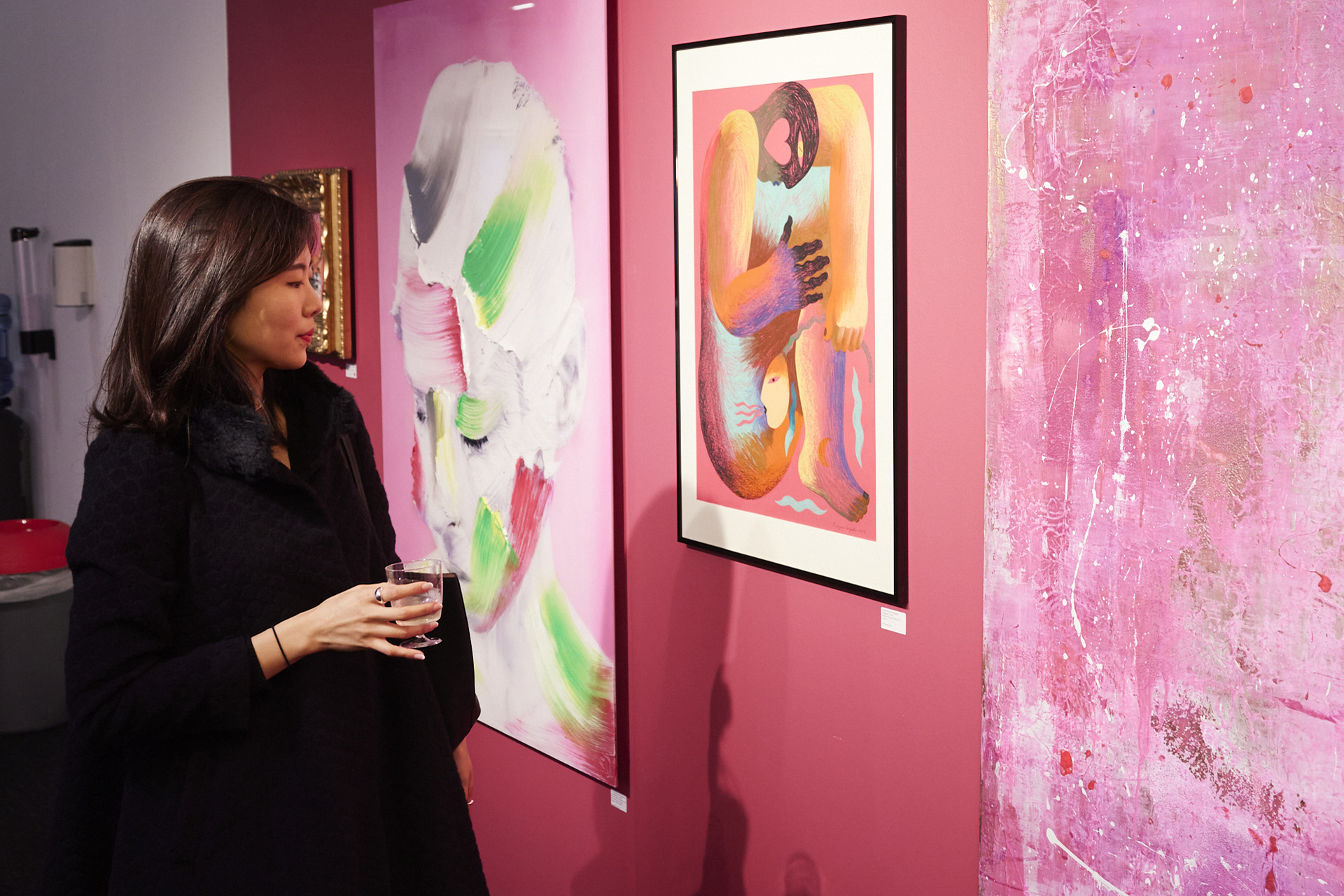 Things To Do In London This Month: October 2023
What to see, eat and do this month
By Tessa Dunthorne & Olivia Emily | 1 week ago
Sweaters and scarves, crunchy leaves and a bite of cool air, apples and pumpkins galore: welcome to October say Tessa Dunthorne and Olivia Emily. From discovering new experiences and places in the capital, to exploring thought-provoking exhibitions, to making the most of spooky season this is the C&TH guide to the best things to do in London right now. As the days get shorter and the nights get longer, here's what to see, eat and do in London in October 2023. 
Things To Do In London This Month: October 2023
Affordable Art Fair, Battersea Autumn
19–22 October 2023 at Evolution London, Battersea Park, Chelsea Gate, London SW11 4NJ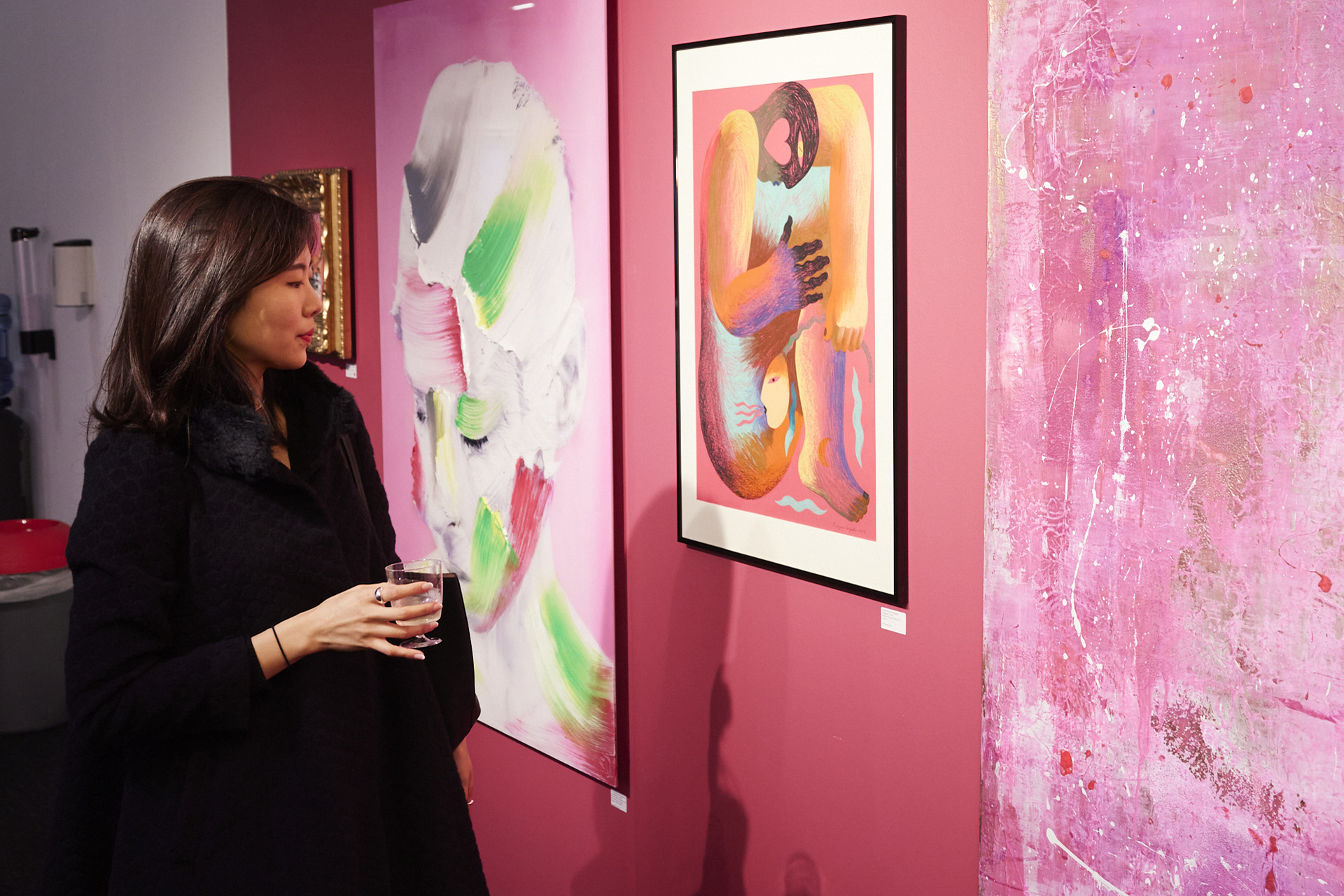 The Affordable Art Fair Battersea is back with its autumn edition in partnership with JM Finn. With over 100 leading galleries presenting the best in contemporary art from across the globe, you're sure to find your perfect piece. Plus, there are curated edits of works under £1,000 and under £500 for any budding collectors, and opportunities to discover exciting emerging talent from the UK's top graduate artists. For this edition, there will also be a new exhibition celebrating Black History Month, as well as Art After Dark Lates and Family Hours. Tickets from £10 per person. Find out more and book at affordableartfair.com
Let's Talk Towels…
'The Crafting of Christy' runs 14 September–31 October 2023 at The Museum of Brands (111-117 Lancaster Road, London W11 1QT)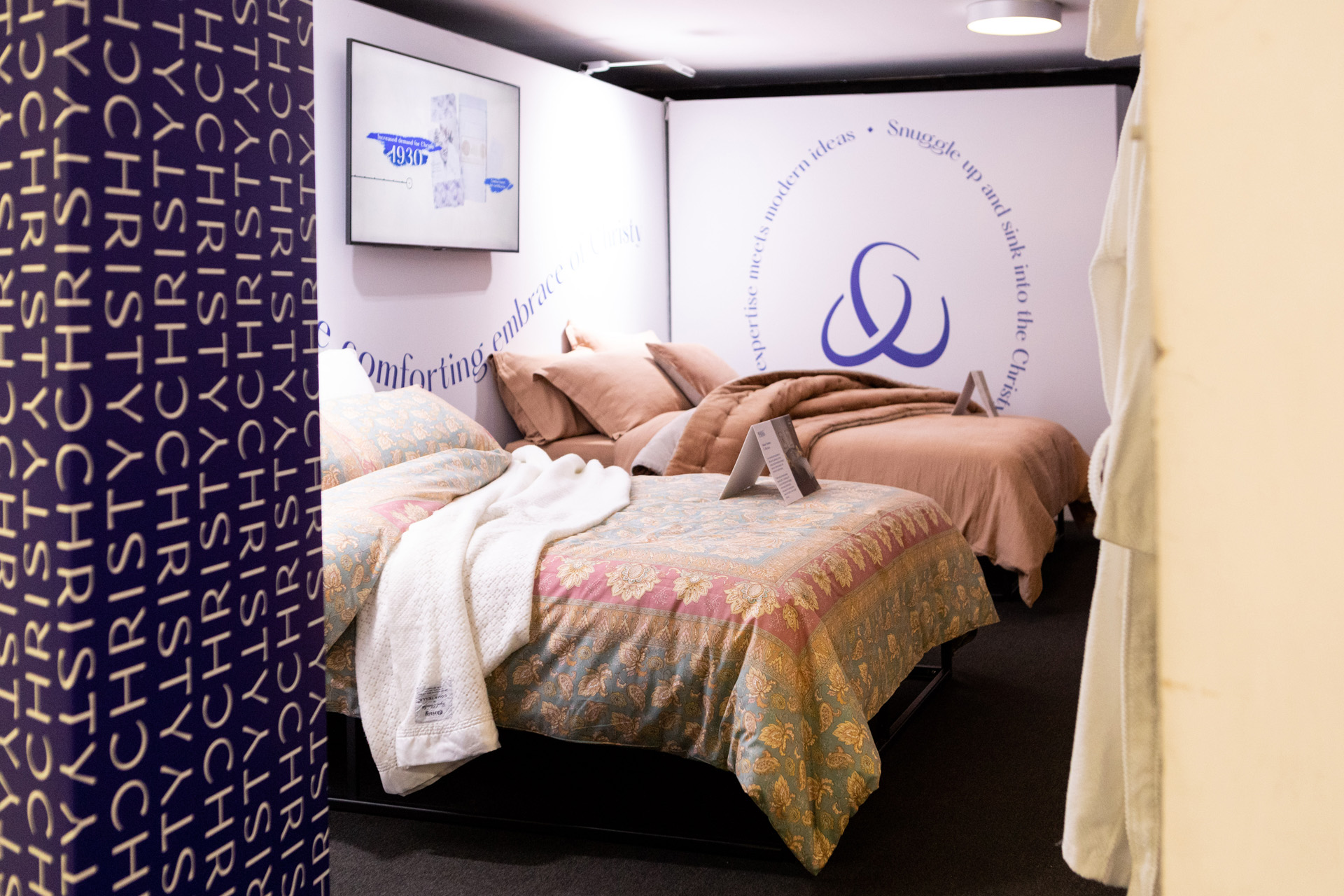 The Museum of Brands is hosting a huge heritage brand retrospective in honour of the 175-year-old British brand, Christy, which is credited with creating towelling as we know it. From being Queen Victoria's towel of choice to being the official towel partner of Wimbledon since 1988, learn all about this linen and towel brand's illustrious history through archived products, information cards, and beds made up to look so cosy you'll want to snuggle right in (please don't). museumofbrands.com
Host A Brilliant Breakfast
Wherever you like, 9–15 October 2023
The Brilliant Breakfast is the grassroots, nationwide fundraiser founded by jewellery designer Annoushka Ducas (of Links of London and Annoushka Fine Jewellery fame) which started just three years ago at the height of lockdown 1.0. The format is simple: host a breakfast with friends, family or colleagues, put what you can in the pot and ask your guests to go on and host their own breakfast afterwards. Since its launch, the charity has raised more than £2.2 million for young women and girls aged between 11 and 30 years old, helping them build their futures through employment, education, or training. Now more than ever, young women, particularly those from disadvantaged backgrounds, need the support offered by The Trust, which provides the practical and financial support needed to stabilise people's lives, helping develop self-esteem and skills for work.
Get Involved: Whether it's simple tea and toast at home or a full-English extravaganza with friends and family, register at thebrilliantbreakfast.co.uk to host a Brilliant Breakfast and help change young women's lives. The money you raise will help young women get jobs, earn qualifications and find the all-important self confidence that will give them a brighter future.
See Where The Chelsea Flower Show Gardens Ended Up
'Gardens for Good Causes Exhibition', 18 September–2 October 2023 at the Garden Museum (5 Lambeth Palace Road, London SE1 7LB)
All Chelsea Flower Show gardens must now come with a retirement plant – meaning the beautiful creations you see at the annual pageant end up being planted elsewhere permanently, and it's now your last chance to see them. Head down to the Garden Museum this month to explore where 15 such botanical displays – all of which were sponsored by Project Giving Back – have ended up, and learn all about their far-reaching impact. gardenmuseum.org.uk
Drummond Street Samosa Walking Tour
6–8pm on 4 October 2023 at Drummond Street (London NW1 2PA)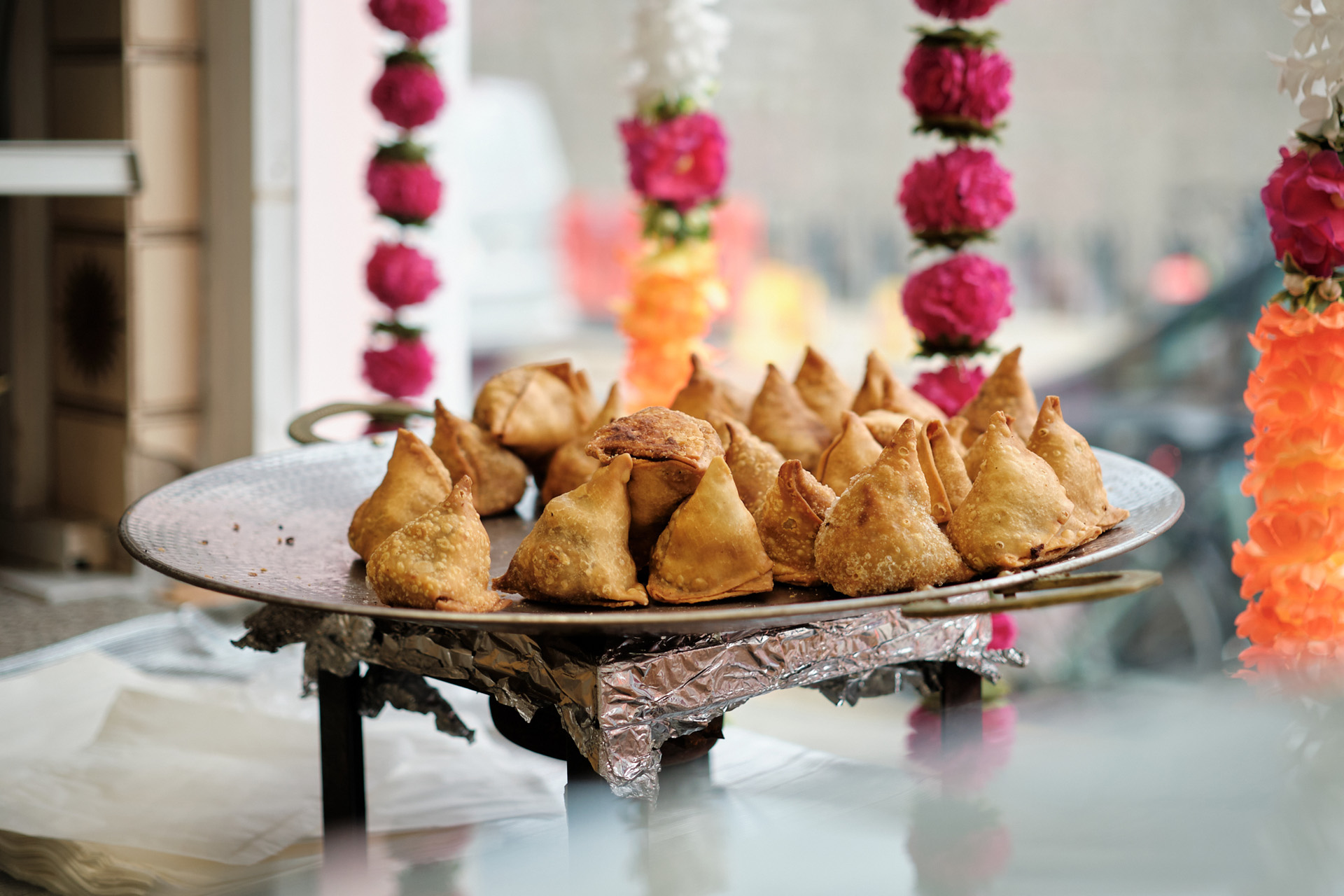 A community-led celebration of all things samosas is coming to Drummond Street, with groups of up to 15 guests led on a guided walking tour through the different traders every 15 minutes from 6pm. Hosted by a local guide, the history of the street and the stories of the various traders who have been there for over 4 decades will accompany tucking into the Indian street food snack of choice, each with their own spin. Book your space here.
Try London's First Pita Based Brunch
Ongoing, weekends 10.30am-3pm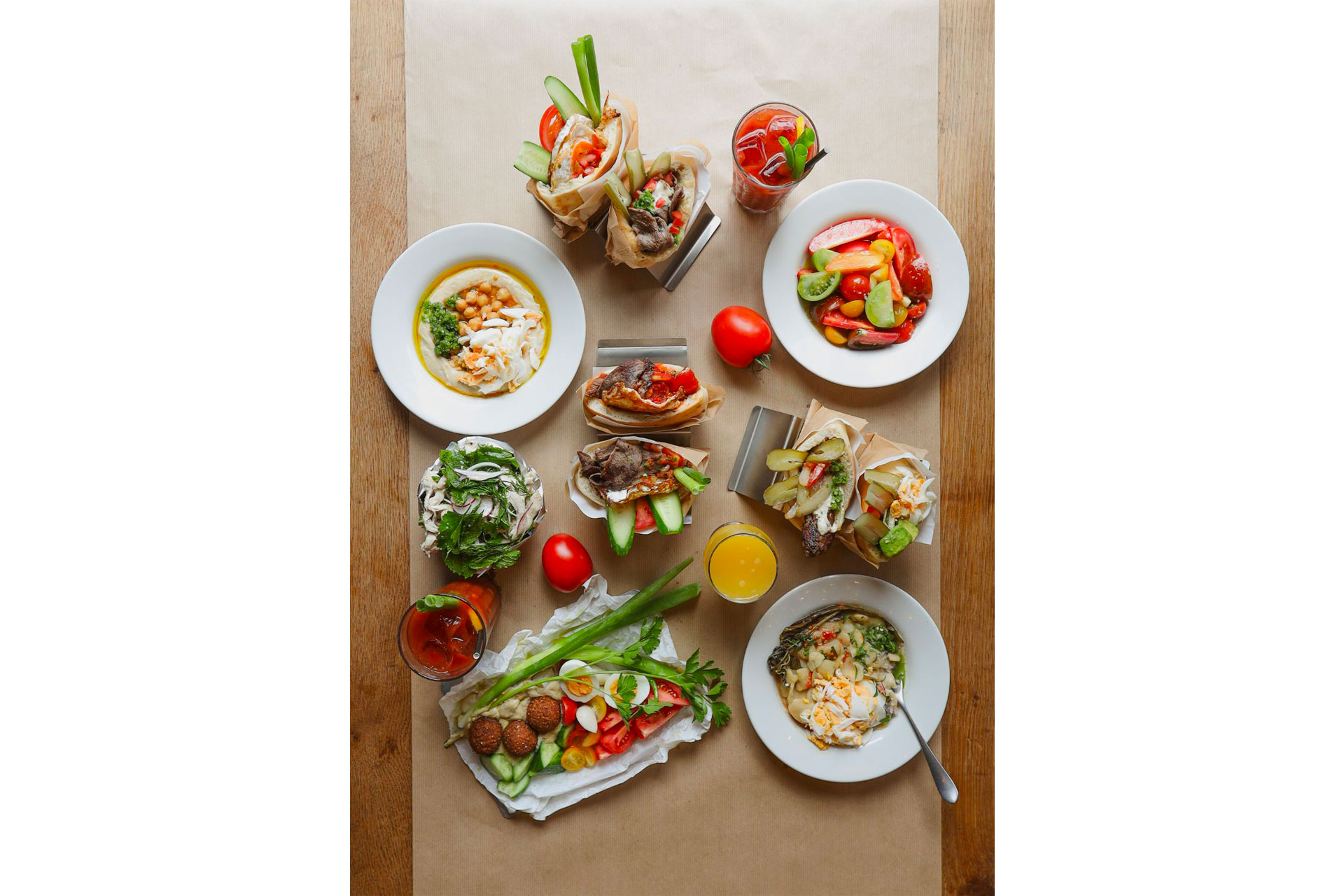 Crowd favourite pita stop, Miznon Notting Hill, has introduced a weekend brunch menu – bringing a Tel Aviv twist to all-star brunch dishes. Highlights on the menu include the Zaatar Omelette pita, the Avo & Egg pita, and an impressive array of tongue-in-cheek cocktails (we'll be opting for a Mimoza). miznonlondon.com
Still hungry? Here are the best brunches in London
Watch the Rugby World Cup
All month across London
East London rugby fans should flock to Hackney Wick's newest outdoor venue, Hackney Bridge, where big screens will be showing all matches of the World Cup. Here are more great spots to catch the action.
Pay What You Can At The National Gallery
From 30 September at The National Gallery
Launched as a response to the cost of living crisis, the National Gallery's 'pay what you wish' scheme has been extended. This will allow guests access to some of its major shows for as little as £1, with the gallery telling visitors to pay as much (or as little) as you like. That includes access to The Credit Suisse Exhibition: Frans Hals, which features 50 of the esteemed artist's finest 400-year-old pieces – on show for the first time in more than thirty years. Frans Hals is considered to be one of the most-sought after painters of his generation with his revolutionary new style of nonchalant portrait and unparalleled brushwork.
In the previous show for which the scheme was in play, After Impressionism, almost four in 10 visitors attributed their decision to the cost of living crisis. Director of The National Gallery Dr Gabriele Findali said: 'While our collection and most of our temporary exhibitions are free, the pay what you wish scheme continues to enable practically anyone who wants to see our paying exhibitions to do so.' By Jeanie Duttine.
BOOK IT: The initiative is available in time slots from 5.30pm to 9pm on Friday evenings and can be booked in advance online, via telephone or in person. nationalgallery.org.uk 
Queer Nature At Kew
30 September–29 October 2023 at Kew Gardens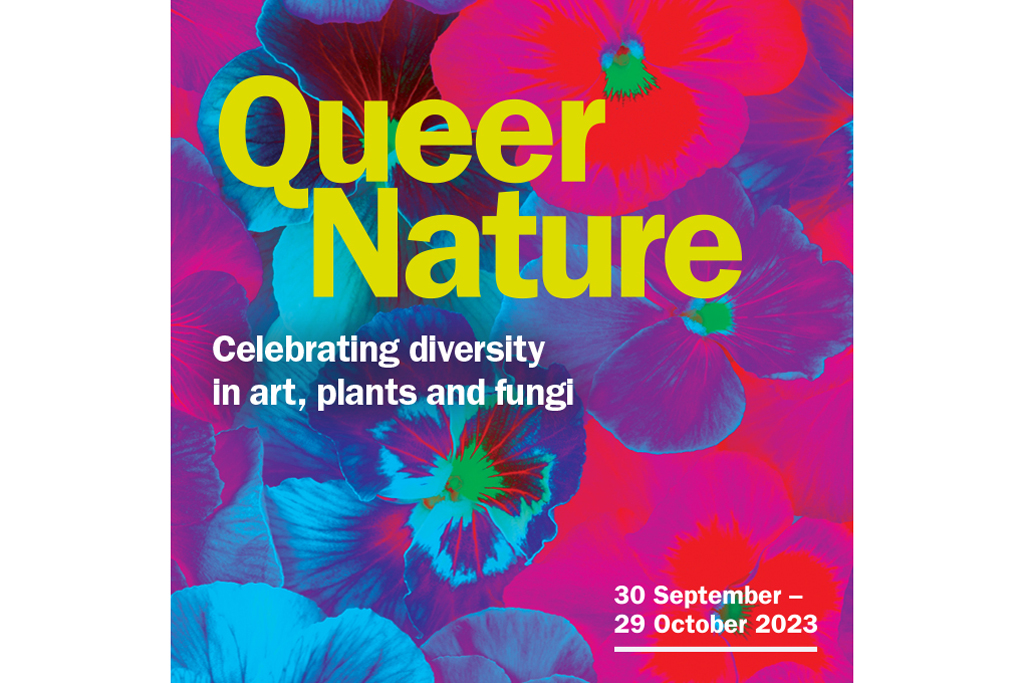 A month-long celebration of the connections between queer people and nature at the Temperate House at Kew Gardens. Featuring four brand new commissions of art and storytelling to immerse into. Better still, entry to the House and Gardens is included in your ticket. Read all about it here. kew.org
Cheers! It's London Cocktail Week
12-22 October 2023 across London
The world's biggest cocktail festival will return to London this month, with a new spotlight on the city as the global capital of cocktail culture. londoncocktailweek.com
Bon Appetit! It's Also The London Restaurant Festival
30 September–31 October 2023 across London
What a time to be a London foodie! Food enthusiasts are invited to celebrate the diversity of London's culinary scene this month. Here's our full guide to the action.
Follow A Street Art Trail
'Find The Words' art trail, 13 September–29 October 2023 in Marylebone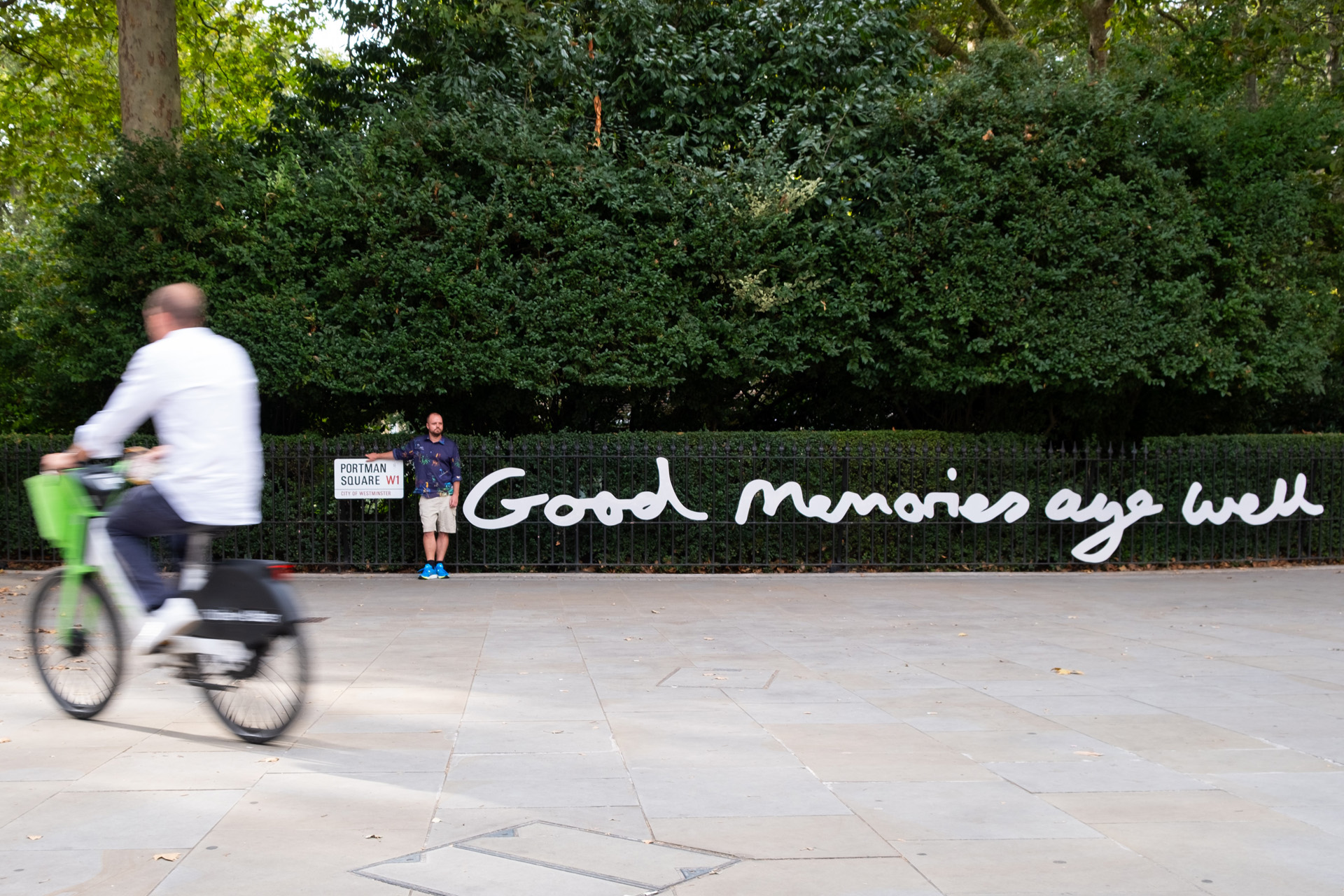 Portman Marylebone has launched a free public art trail in partnership with renowned Brixton-based street artist, Andy Leek, best known for his 'Notes to Strangers' Instagram project. Wander through the pretty Marylebone streets to discover art amid the urban landscape, from giant laser cut reflective pieces to secret handwritten signs. portmanmarylebone.com
Celebrate A Decade With Rosewood London X
9–29 October at Rosewood London (252 High Holborn, London WC1V 7EN)
The beautiful Rosewood London is marking its 10th anniversary with a series of unique partnerships under the title 'Rosewood London X', showcasing the best of fashion, art and food, and collaborating with innovators who are dedicated to their craft. It all kicks off on 9 October with Rosewood London X Anya Hindmarch in The Pie Room, which will be taken over by the renowned British designer's iconic eye motif, from the windows to the pie packaging to a limited edition 'Pie with Eyes' keyring, priced at £150. Meanwhile, Imogen Kwok will creatively reimagine the Mirror Room's dining concept, 402 individually numbered bottles of The Lakes Distillery's Editions 'Decadence' wil be available to purchase online and collected from Scarfes Bar, and later in the year iconic British jewellery house, Garrard, will transform Rosewood London's Christmas tree, lobby and Mirror Room. See the full lineup at rosewoodhotels.com
Travel Back To 1974 At Rumble In The Jungle Rematch
Until 29 October 
Taking place at Dock X in Canada Water, this action-packed event will transport you back to Muhammad Ali's famous knockout fight against George Foreman in 1974. Inspired by the incredible match – as well as the Zaire '74 musical festival which preceded it  – Rumble in the Jungle Rematch brings together food, drink, music and acting to produce an immersive experience like no other. rumbleinthejunglerematch.com
Bottoms Up At RumFest 2023
14–15 October 2023 at ILEC Conference Centre, 47 Lillie Road, Fulham, London SW6 1UD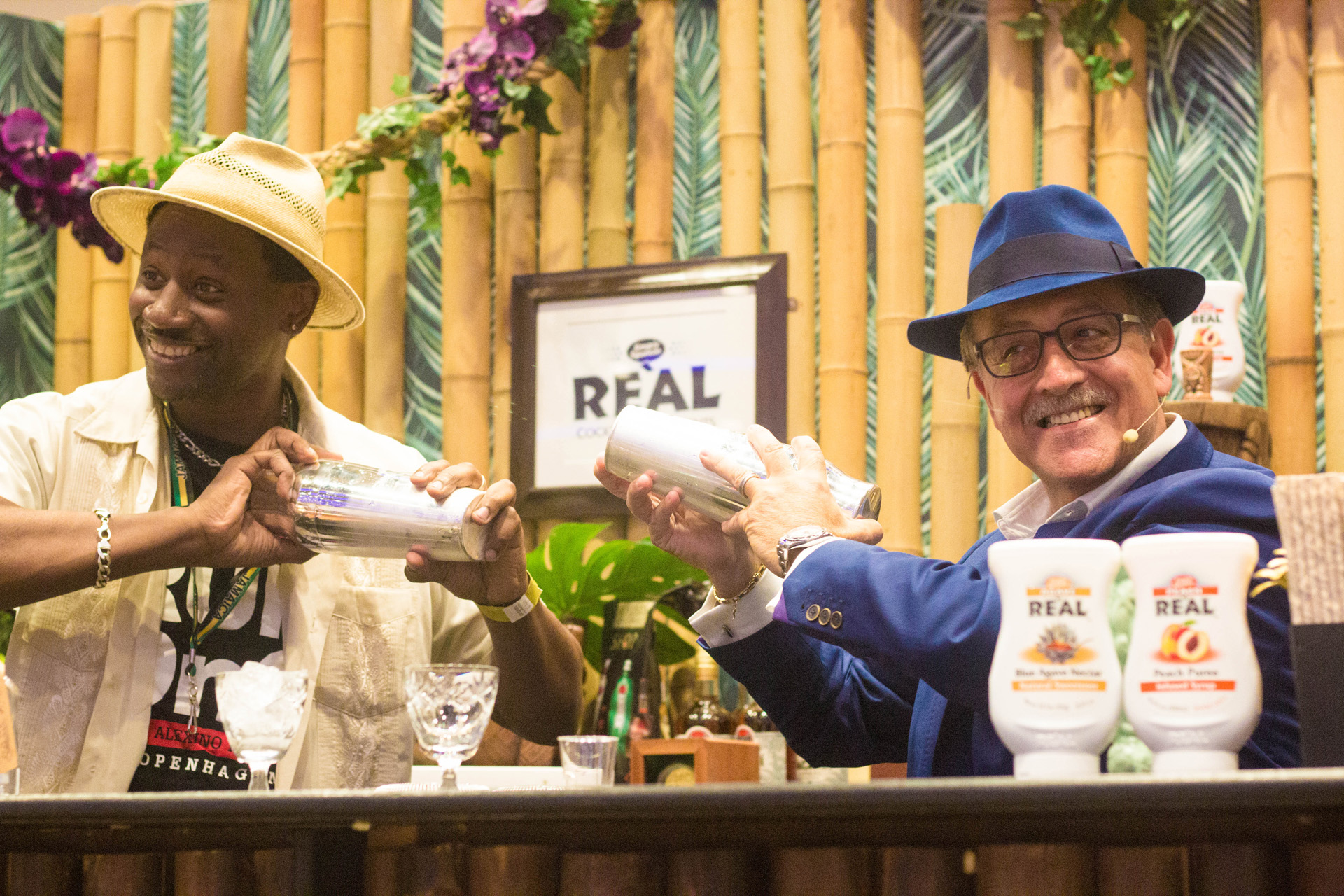 The world's longest-running rum festival is back for its 17th year, an unmissable event for spirit lovers. There are intimate seminars, over 400 rums to sample and cocktail masterclasses hosted by experts, all soundtracked by live Caribbean music and dancing, with delicious Caribbean food served from stalls to boot. Tickets from £38.57; book here.
Chow Down On Bun House's New Menu
26-27 Lisle Street, London WC2H 7BA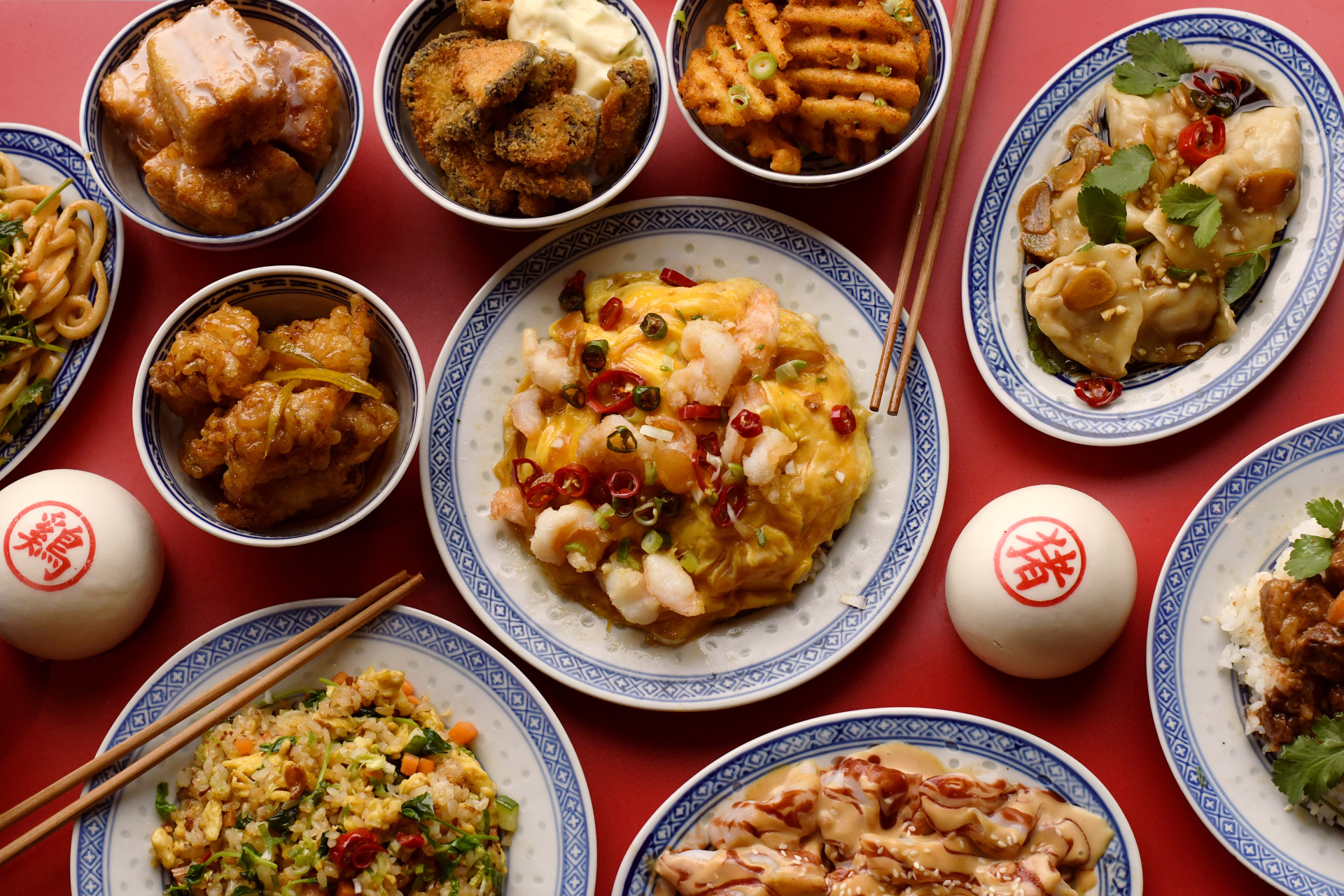 Chinatown's iconic Cantonese-style steamed bun connoisseurs have launched a new menu, drawing on Hong Kong's most popular street food dishes. Think warming filled wontons in steaming bowls of hot and sour broth, crispy chicken leg with indulgent Hong Kong curry, rich beef short rib with satay gravy rice and the crispiest of hot and sour waffle fries – all alongside the class and rightly famous selection of fluffy buns. All enjoyed in a relaxed and vibey dining room in the heart of Chinatown. bun.house
See Something (Absolutely) Wicked – Macbeth At The Globe
Until 28 October at the Globe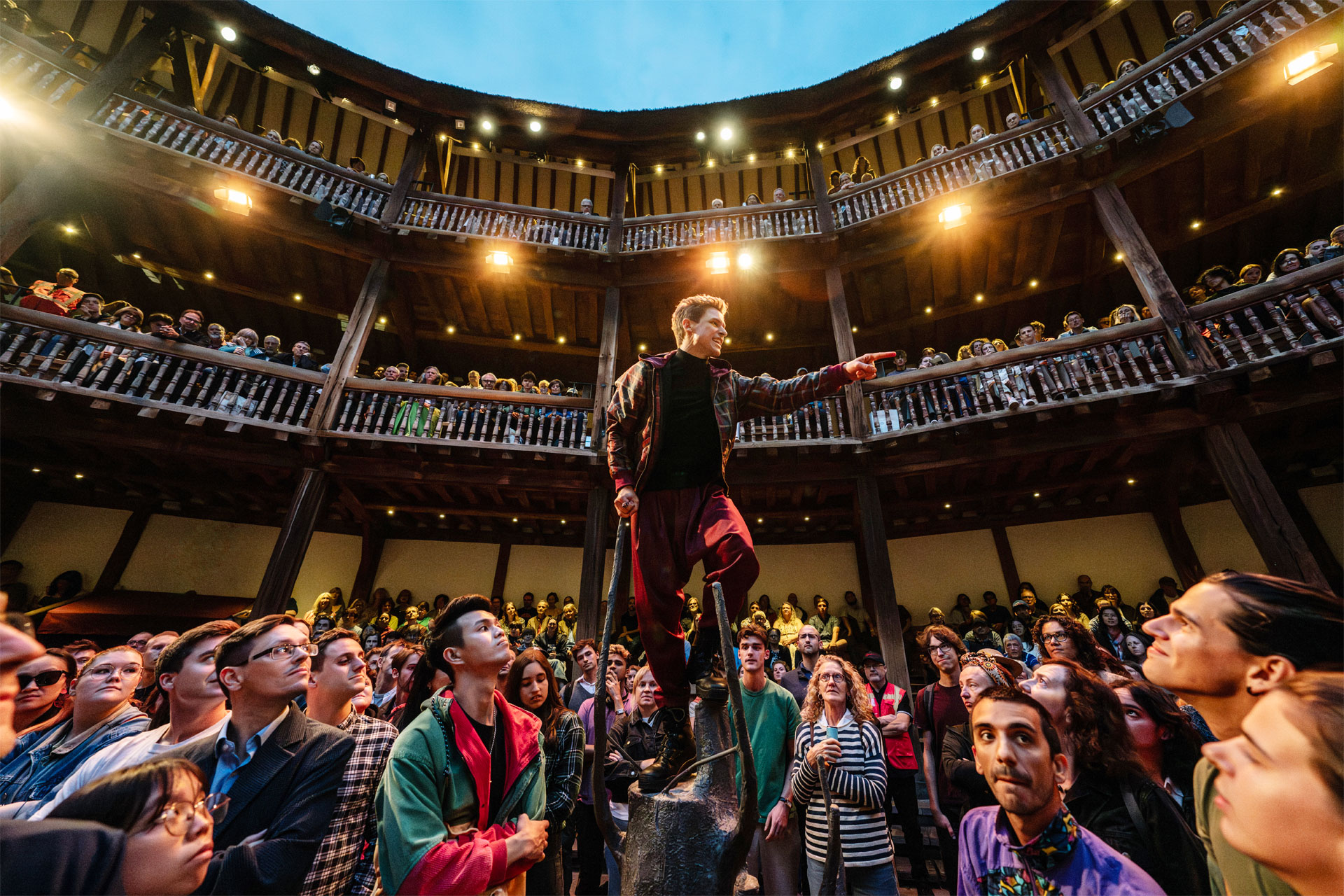 Double, double toil and trouble; was there ever such an enduringly toxic fable? Poldark's Max Bennett takes on the titular role of Macbeth at the Globe this autumn, with a new reimagining of the timeless tale of ambition and revenge to round off the theatre's Shakespeare season. shakespearesglobe.com
Attend A Japanese Tea Ceremony
18 October, 22 November, 13 December, The Prince Akatoki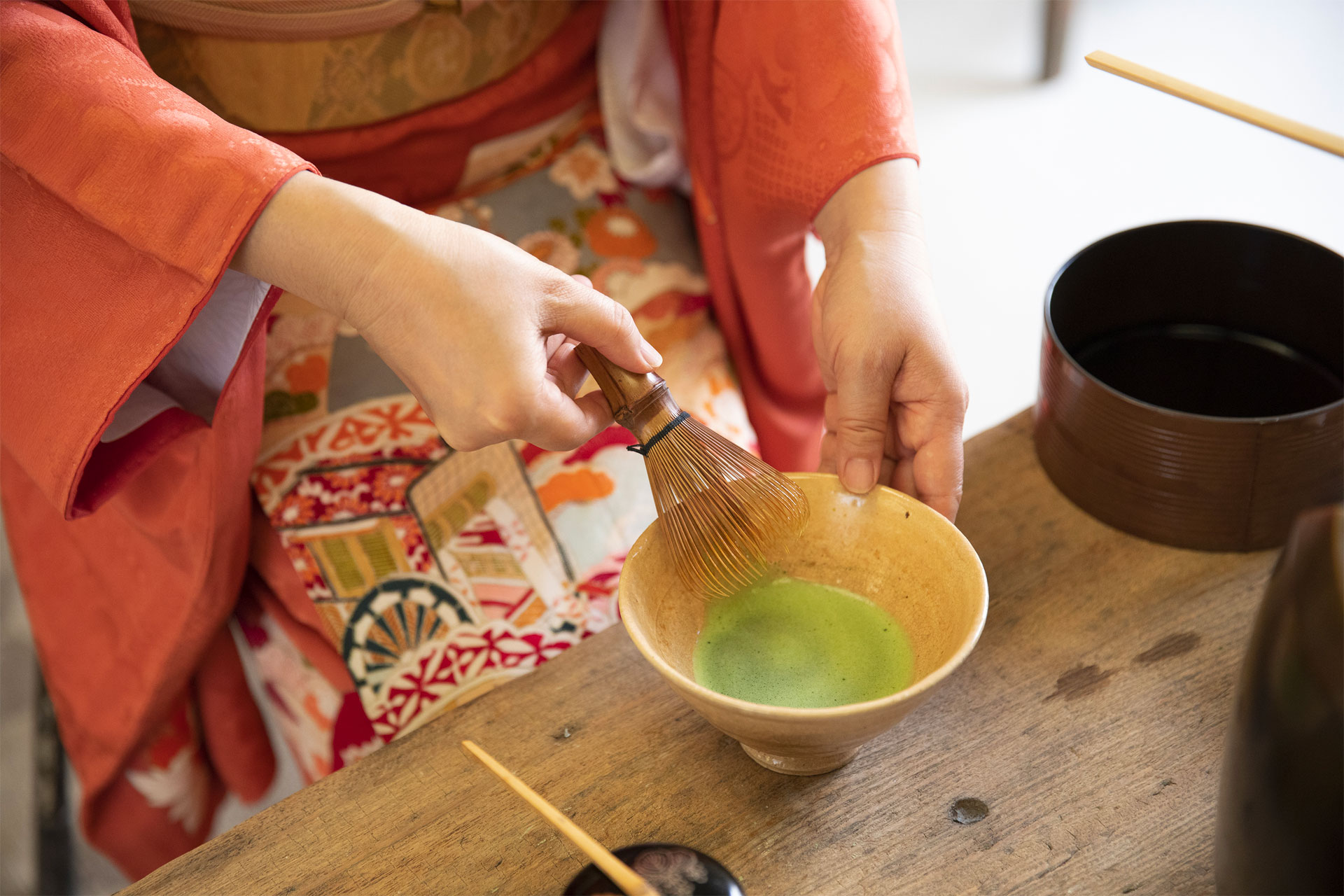 Enjoy a taste of Japan in Marylebone as esteemed Japanese tea master Keiko Uchida guides you through the art of tea-making. Learn about the history of green tea, the many crafts that go into its preparation, and (importantly) how best to drink it. Wash down the experience with a glass of sparkling sake, or nibble on a mouthwatering cream tea. £75pp, opentable.co.uk
It's All Gucci: See The Gucci Exhibition
From 11 October to 31 December, Gucci Cosmos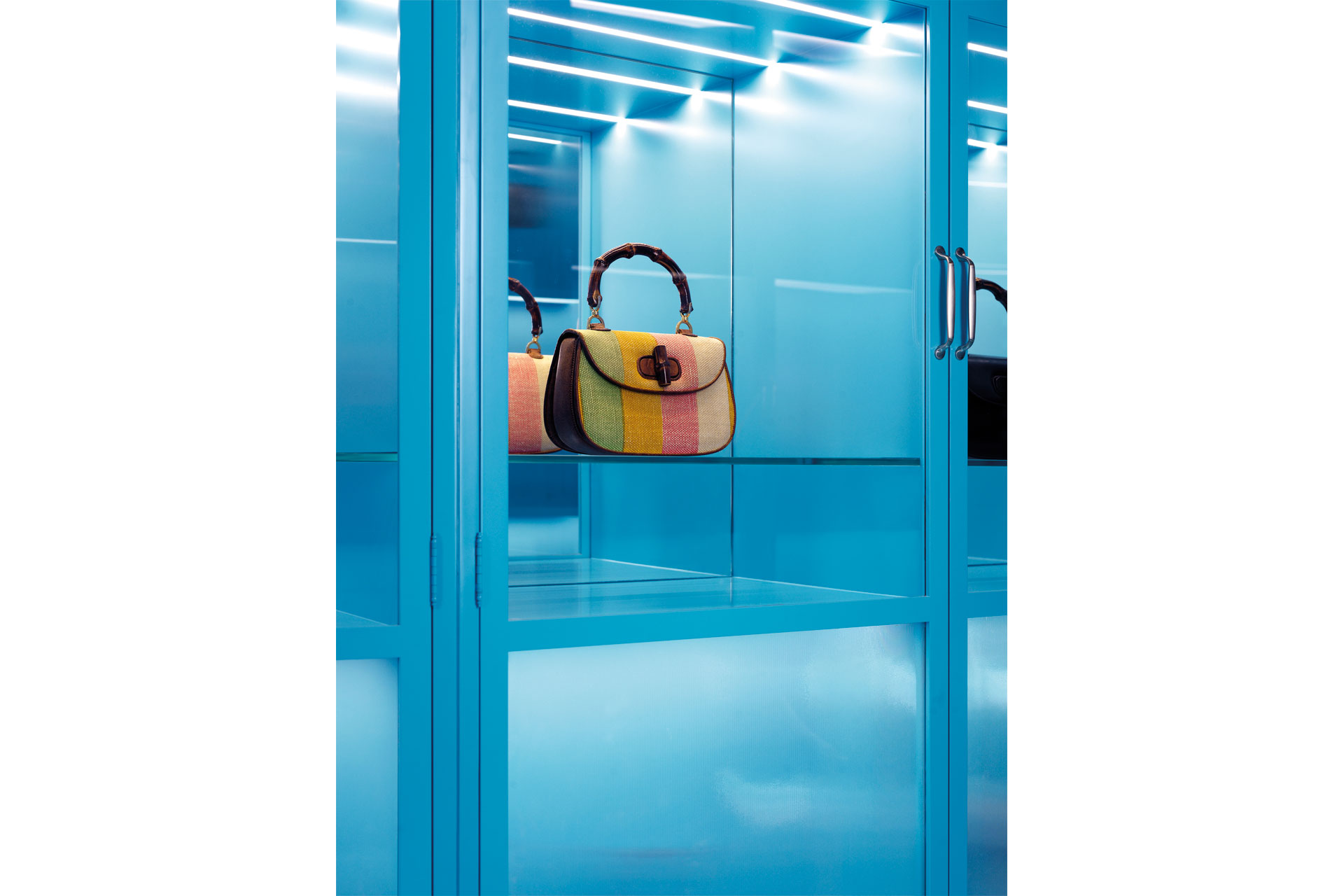 Fresh from Shanghai, Gucci Cosmos is landing in London. The travelling exhibition is pulled together by artist Es Devlin, and carries you through 102-years-plus of the fashion house's history, decades of haute couture and its most beloved designs. gucci.com
Get A Sweet(ies) Deal
Happy hour with 2-4-1 cocktails from 6-7pm daily at Sweeties at The Standard (10th Floor, 10 Argyle Street, London WC1H 8EG)
London's vibrant and energetic cocktail bar just got a whole lot sweeter, with brand new cocktails from Zoe Burgess, The Standard's esteemed drinks consultant. There's City Slicker for a modern twist on the Cosmo, Me Time for martini fans, a No Limit if you fancy an invigorating tequila high ball. Get a 'Sweet Deal' everyday between 6–7pm, with all cocktails available 2-4-1. standardhotels.com
Get Immersed In The BBC Earth Experience
Until 7 Jan 2024 at The Daikin Centre (Empress Place, London SW6 1TT)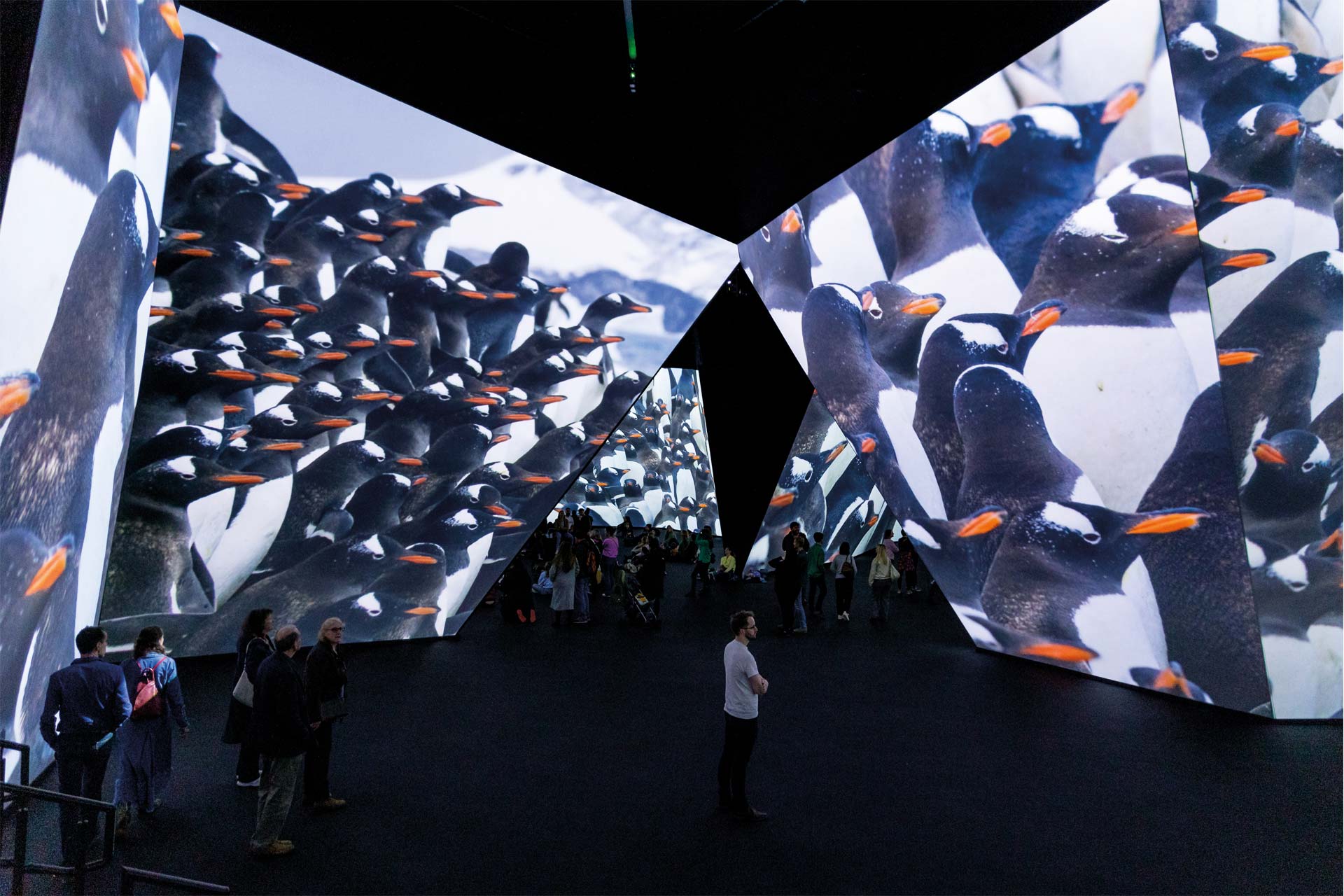 Journey through the natural world in awe-inspiring and dizzying detail, with David Attenborough's narration in your ears. The BBC Earth Experience immerses you in the sights and sounds of the wildlife that populates our planet's landscapes – from the ocean floor to the very tippy top of the mountains. Be warned, though: the experience might bring you face-to-pincer with some real creepy crawlies. bbcearthexperience.com
Explore Holland Park's Kyoto Garden
Holland Park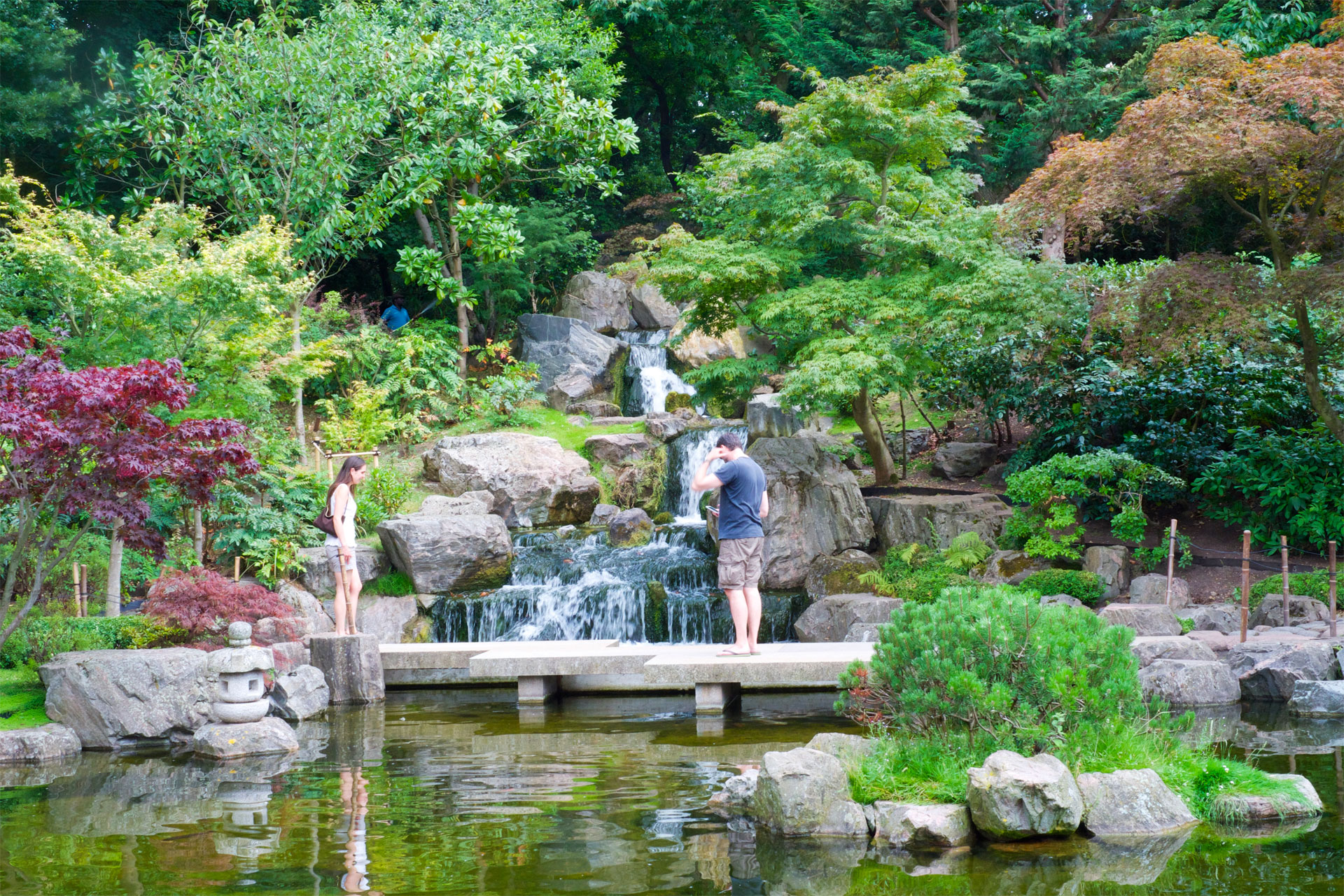 Forget the big ticket trip to Asia – the Kyoto Garden in Holland Park is a quick dopamine fix for Japanophiles in the capital. The garden, originally built to celebrate the Japan Festival in 1992, is a tranquil and traditional landscape sporting a pond filled with koi carp and a roaming muster of peacocks. Perfect for a wander just moments from High Street Kensington station.