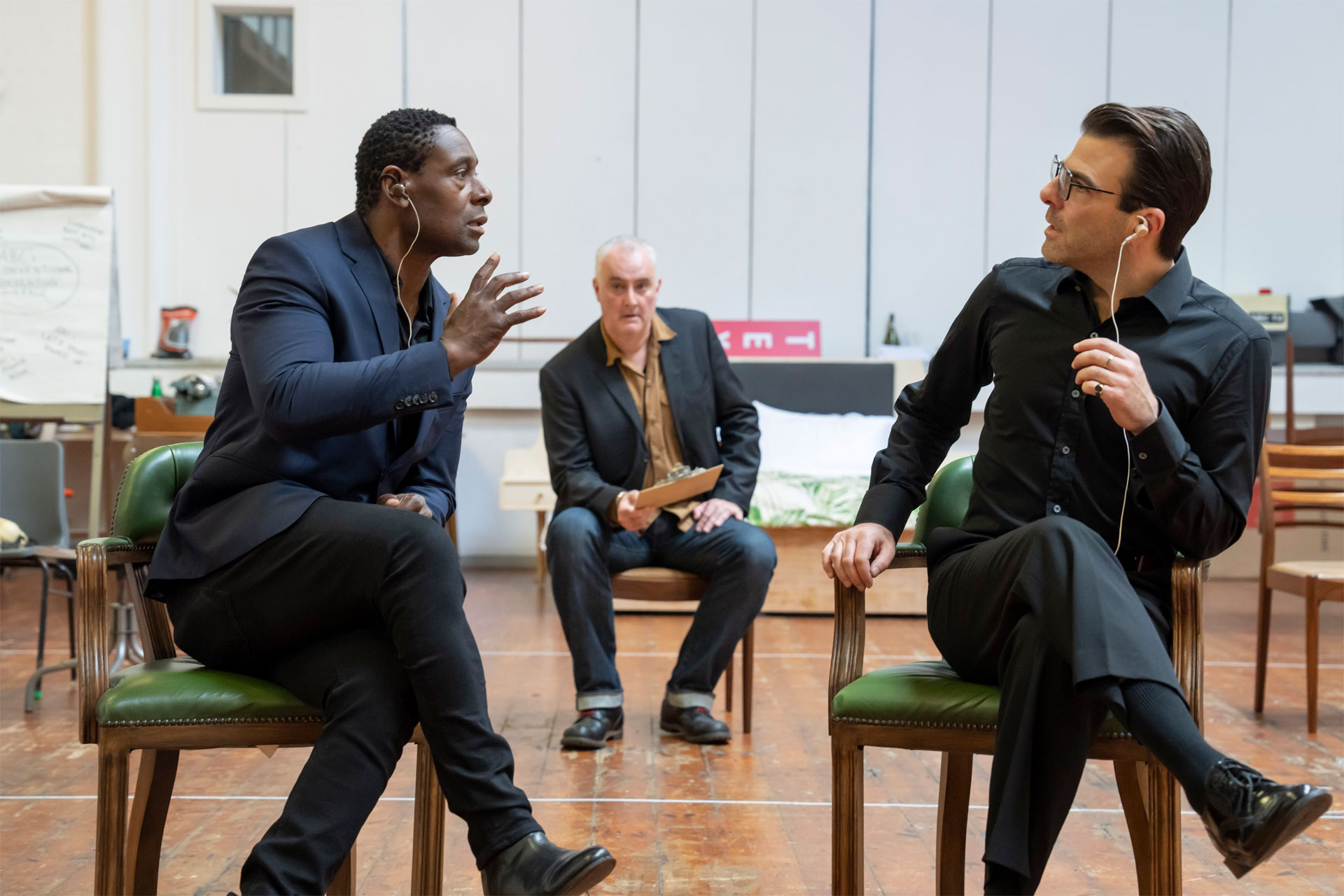 Things To Do in London This Month: January 2023
---
What to see, eat and do this month
From discovering new experiences and places in the capital, to exploring thought-provoking exhibitions, this is the C&TH guide to the best things to do in London right now. Welcome to the New Year – here's what to see, eat and do in London in January 2023. 
Things To Do in London This Month: January 2023
At A Glance: What To Do This Month
9–27 January: Sotheby's hosts the artwork of 80 underrepresented artists before it goes on UK wide tour
From 10 January: Shop retro ski looks from Beyond Retro & Boutique by Shelter at a King's Cross pop-up
Until 15 January: Matthew Bourne's Sleeping Beauty takes over Sadler's Wells Theatre for its 10th anniversary
Sunday 15 January: The best new poetry in the UK is revealed at the T S Eliot Prize Shortlist Readings, Southbank Centre
Monday 16 January: Substation Brixton present their 'Feel Good Festival', with mental health talks and bouldering
24–26 January: Learn about the future of food during Regen Action 2023
26 January: Grab a seat at Sipsmith x Smeg's Dry Jan dinner party
28 January: Be guided through a wine tasting by the vino experts at 56 West Smithfield
Until 30 January: Lucas Thorik's solo exhibition, equilibrium, is at The Arx gallery in Knightsbridge
Every Sunday in January: A retro-inspired workout followed by bottomless brunch at One Hundred Shoreditch
Until 12 February: Thomas Hoepkner's 'Wanderlust' exhibition at the Leica Gallery
Until 18 February: Zachary Quinto stars in Best of Enemies at the Noël Coward Theatre
See the original Matilda musical on the West End, now that you've seen the film
Enjoy a free no-booze Everleaf cocktail at the Connaught Bar
Things to Do In London, January 2023
Overcome barriers in the art world with the Humanity exhibition
9 January–27 January at Sotheby's, 34–35 New Bond St, London W1S 2RP
Sotheby's and charity Outside In are presenting the works of over 80 artists who would otherwise face systemic barriers to entering the world of art. Picking the best and brightest from a national call-out, the work will be judged by artists Bob and Roberta Smith, presented in the famous auction house and then toured to Glasgow and Brighton later this year. outsidein.org.uk
Catch up on some zzz's – with Matthew Bourne's Sleeping Beauty at Sadler's Wells
Until 15 January at Sadler's Wells, Rosebery Ave, London EC1R 4TN
A reimagining of the classic sleepy tale that nonetheless feels very awake, Matthew Bourne's Sleeping Beauty returns to Sadler's Wells to celebrate its 10th anniversary and enchant new and old audiences alike. Tchaikovsky's brilliant score sets the backdrop for this tale told anew… Enter Princess Aurora's world of faeries, vampires and supernatural love. sadlerswells.com
Icy looks… Shop the Beyond Retro x Boutique By Shelter vintage ski pop-up
Until the end of February at the Beyond Retro & Boutique By Shelter stores, Stable St, London N1C 4DQ

Hitting the slopes soon? Grab some retro pieces at this winter pop-up at Coal Drops Yard – they're all responsibly and sustainably sourced, and range from 1940s glam to classic 90s sportsgarms. Read more about the pop-up here. coaldropsyard.com
Get to know your wines
Sat 28 January, 2pm at 56 West Smithfield EC1A 9DS
Try five different boutique wines accompanied by cheese and charcuterie – and learn how to identify different notes in your vino in a relaxed and friendly atmosphere. Expect to also imbibe a glass of sparkling at the beginning, and finish off with a second glass of your favourite from the evening.
56westsmithfield.co.uk
Hit the ground running on your New Year fitness goals (and then also hit up brunch)
Every Sunday at One Hundred Shoreditch, 100 Shoreditch High St, London E1 6JQ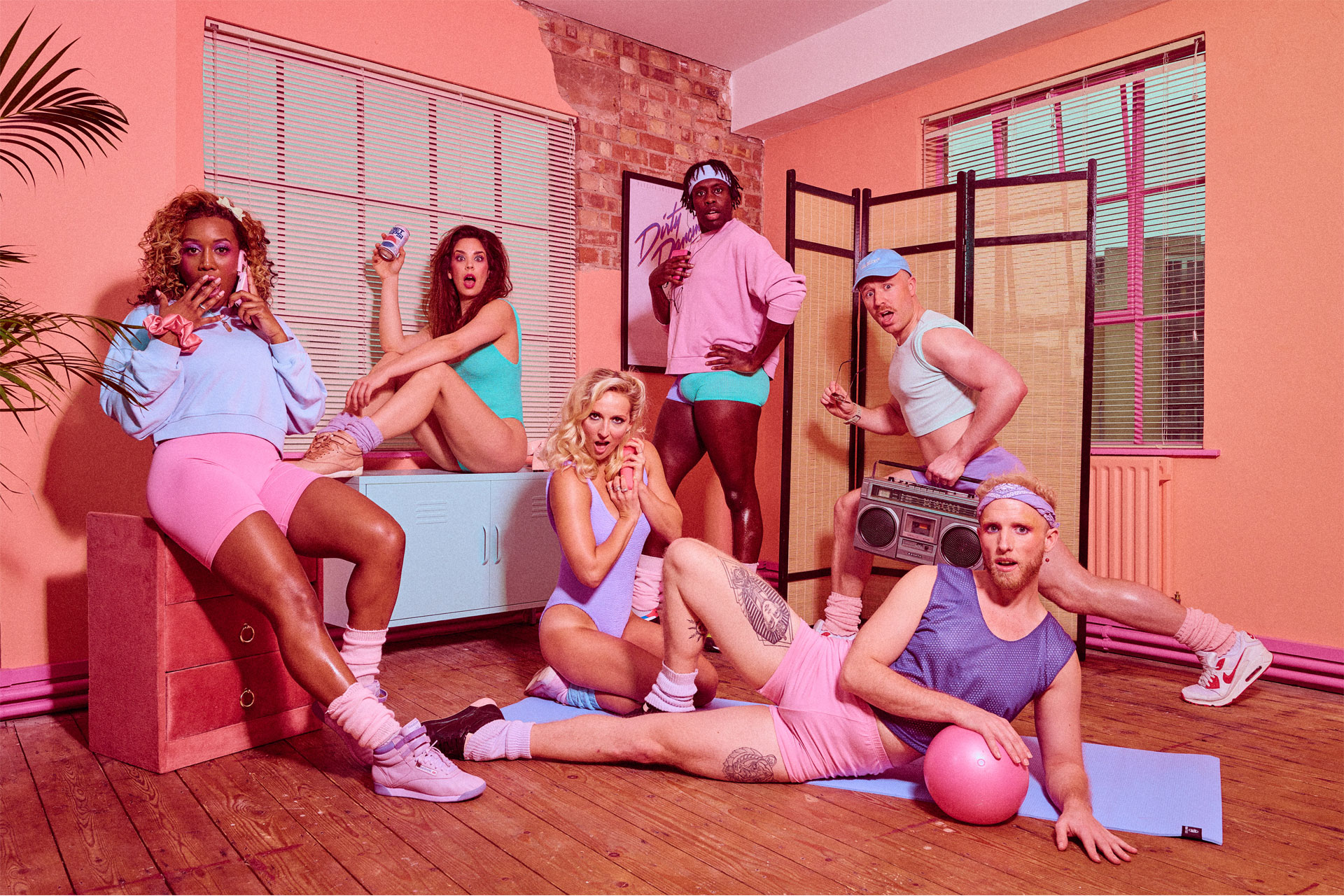 Catch some endorphins from exercise. Expect the nostalgic and neon with this 80s and 90s style workout from Retroglow Studios, presented at One Hundred Shoreditch. Pick from two signature classes, Power Ballad Pilate and Smash LIIT & Stretch, and your ticket also includes a bottomless brunch on The Rooftop (for that post-workout treat). £50pp, onehundredshoreditch.com
Ogle at equilibrium, a new solo exhibition by Lucas Thorik
Until 30 January at The Arx, 197–205 Brompton Rd, London SW3 1LB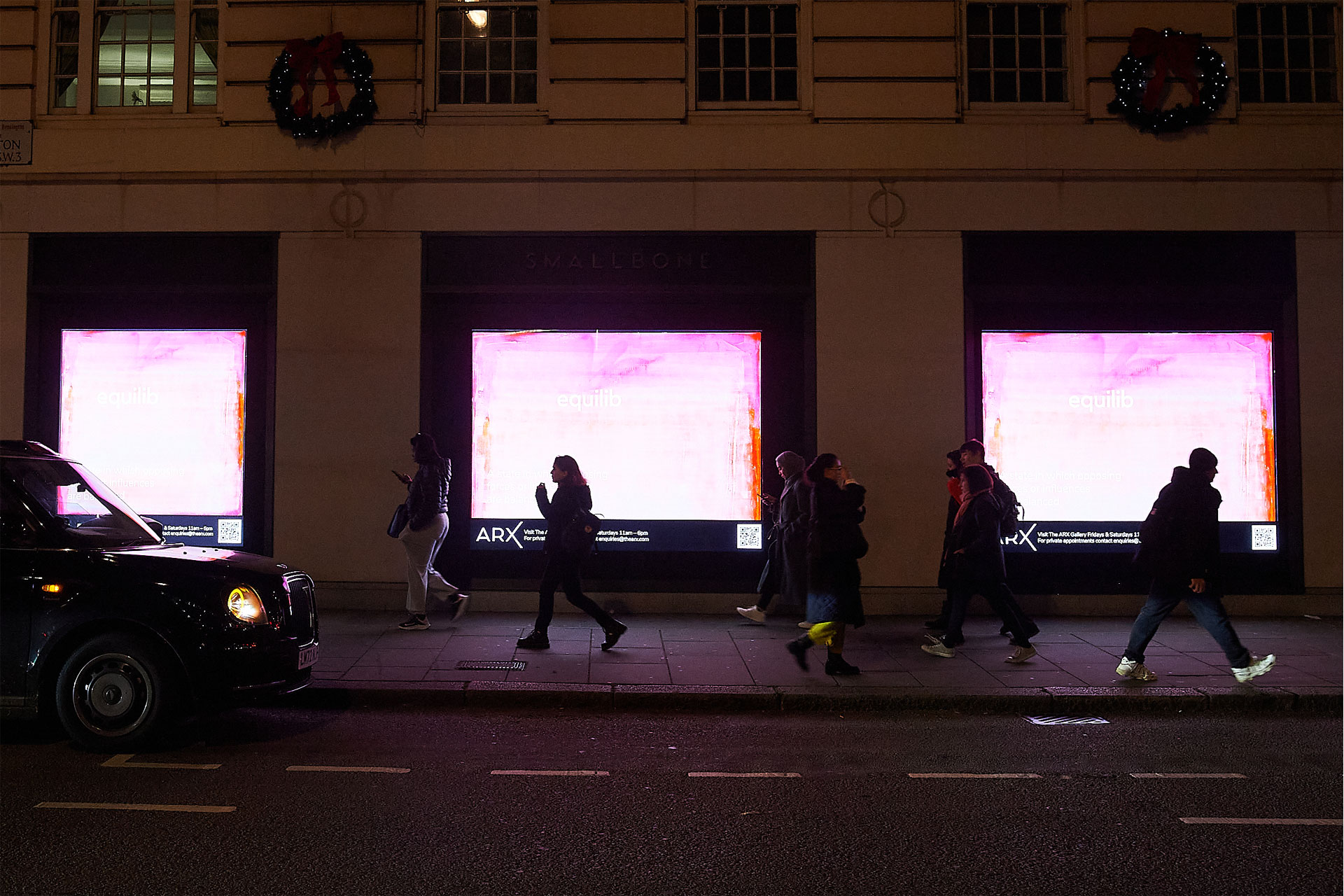 One of Knightsbridge's best kept secrets, The Arx gallery opens its doors to the public every Friday and Saturday. The current exhibition is by Dutch artist Lucas Thorik, who created this abstract work just downstairs. equilibrium explores the idea of balance using huge mists of vibrant colour.
Experience the best new poetry from the UK at the T S Eliot Prize Shortlist Readings, Southbank Centre
Sunday 15 January at the Southbank Centre, Belvedere Road, London SE1 8XX
Ian McMillan, the Yorkshire poet and broadcaster, hosts the annual prize reading – be moved, amused and taken in by the words of ten of the UK and Ireland's best poets. From £12, 7pm, southbankcentre.co.uk
See the original Matilda musical on the West End
Cambridge Theatre, Earlham St, London WC2H 9HU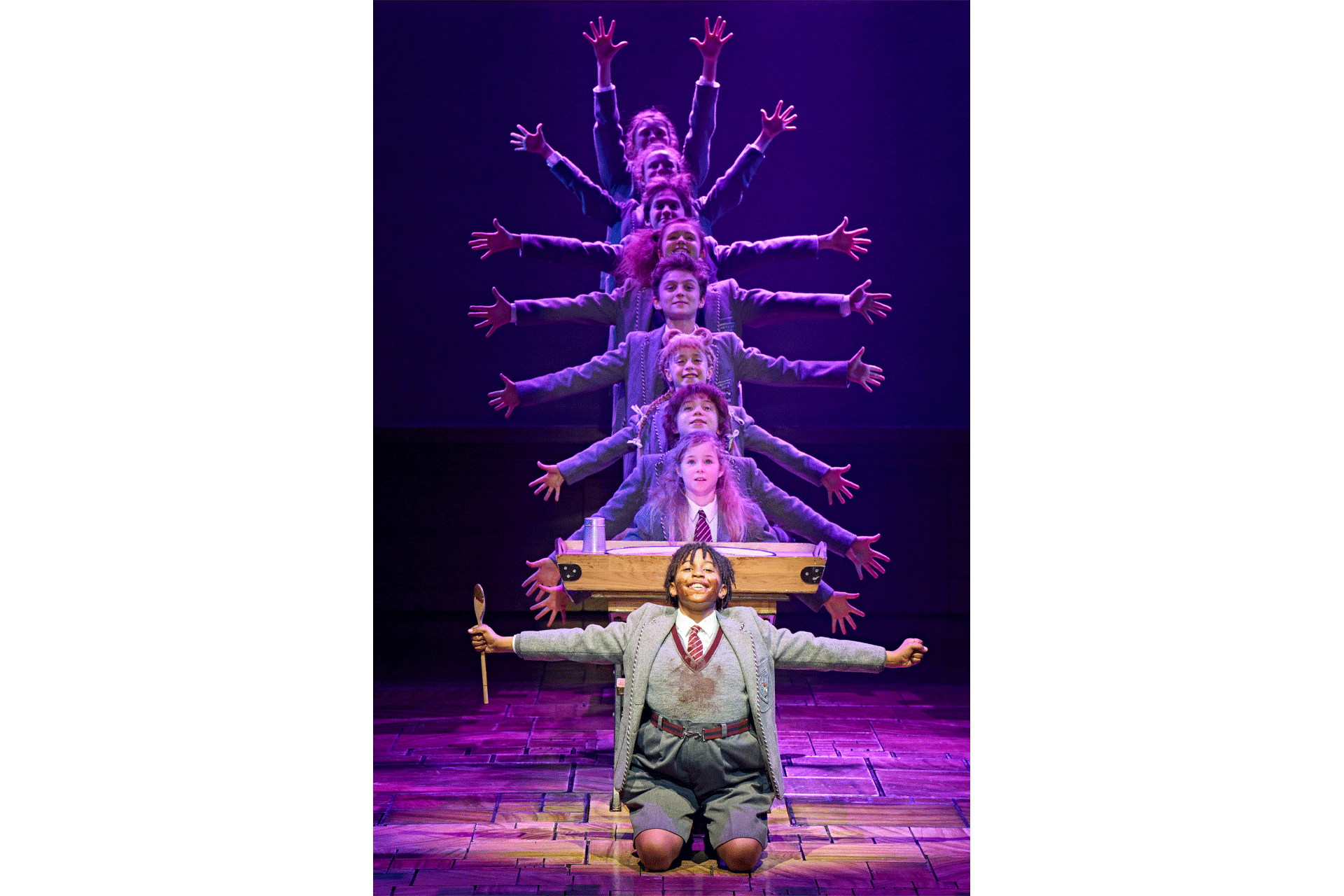 If the movie version has you craving more of this heartwarming tale of young revolt and rebellion (and singing along to Naughty), the original musical with book by leading playwright Dennis Kelly and music by Tim Minchin is still booking until May 2023. uk.matildathemusical.com
Go dry this Jan – but don't miss out on free no/low cocktails
Throughout January at various bars
Dry Jan doesn't mean you need to miss out on London's brilliant cocktail scene… Bars across London have partnered with Everleaf, the non-alcoholic aperitif, to offer you a free tipple. Confirmed venues include Bills, The Botanist, The Florist Bar & Restaurant, plus the Connaught Bar, and trendy speakeasy Happiness Forgets. Do be aware that the price of drink is redeemed by Everleaf by sending them a picture of the receipt. everleafdrinks.com
See the big picture: Thomas Hoepkner's 'Wanderlust' photographic exhibition at the Leica Gallery
8 January – 12 February at the Leica Gallery, 64-66 Duke St, London W1K 6JD
The documentary stills of Thomas Hoepker are currently being presented at the Leica Gallery, in a retrospective spanning his career from the 1960s to 2013. The artist began his work as a photo-reporter for German magazine Stern, where he produced his seminal series of photos, The Greatest, about Muhammad Ali. Expect photography rooted in a quiet, everyday humanism – and if you love the work you see, prints are available to purchase on request. leica-camera.com
'Vibe and Climb' at Substation Brixton
Monday 16 January at Substation Brixton, Unit 13, Ellerslie Square Industrial Estate, Brixton Hill, London SW2 5DZ
Brixton's bouldering centre, Substation, are hosting a 'Feel Good Festival' – expect a DJ playing cheerful tunes while you climb, and a series of mental health workshops, in addition to healthy foods and drinks out on offer. Members bring a friend for free and non-members receive 1/2 price climbing, eventbrite.co.uk
Be a bit political: watch Best of Enemies starring David Harewood and Zachary Quinto
Until 18 February at the Noël Coward Theatre, 85–88 St Martin's Ln, London WC2N 4AP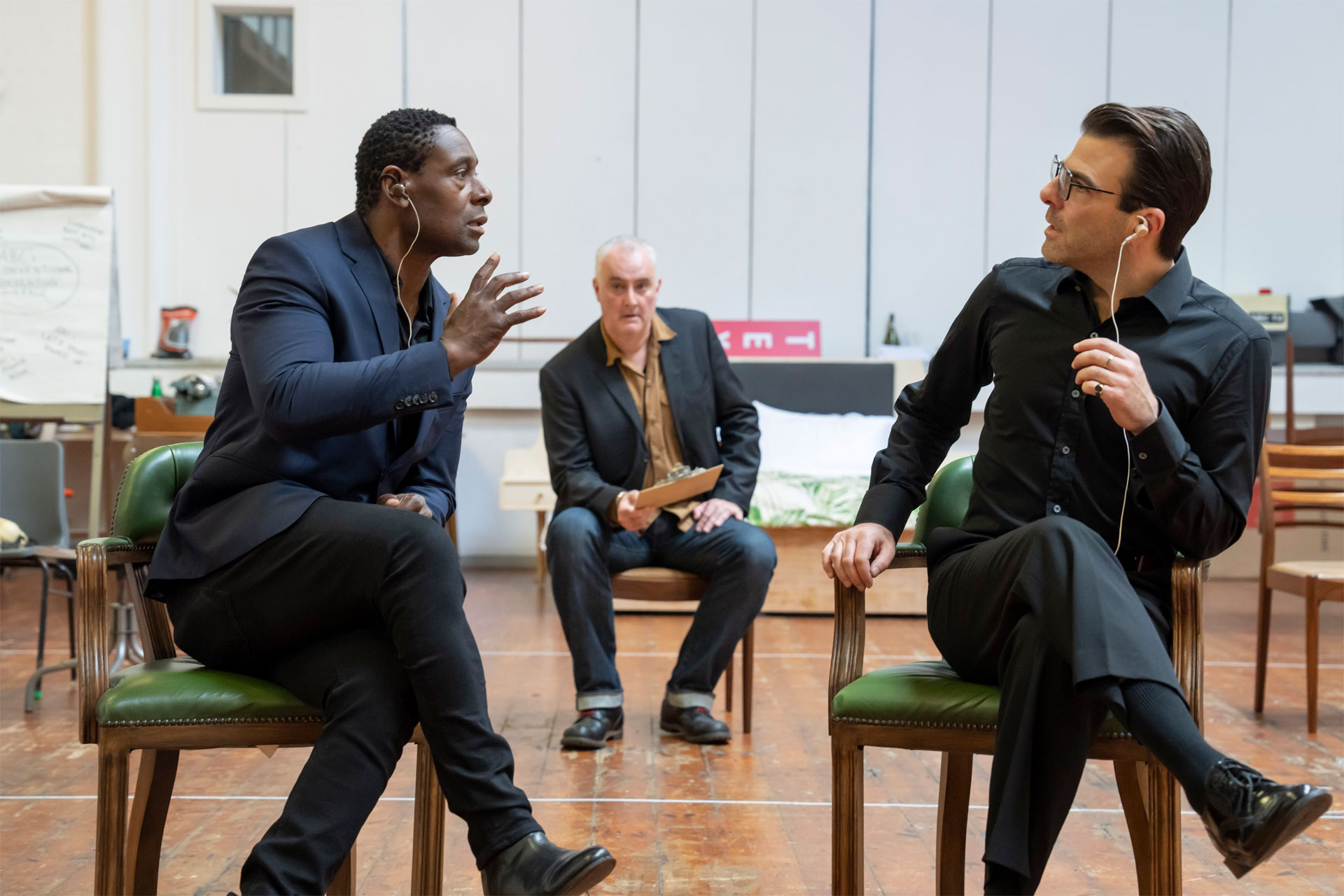 The televised battle for the US Presidency in 1960s America brought to the West End featuring a star-studded cast. The sellout Broadway production transferred in November and has been met with solid reviews, including 4*'s from TimeOut and 5*'s in the Evening Standard. noelcowardtheatre.co.uk
Help our planet by getting involved in Regen Action 2023
24–26 January at Culpeper Restaurants
Have you heard of regenerative agriculture? It's the future of food – and it's urgently needed. An environmental issue many might not be aware of, the UK is losing soil at an alarming rate due to the way we've historically farmed. Regen Action 2023 is an educational series led by the Culpeper family (a group of restaurants including The Culpeper, The Buxton, The Green and The Duke of Cambridge); talks and events will range from panels on how we can rewild while we farm, to dinners supplied by ethical growers and butchers. Our full guide to Regen Action 2023 is available here.
Celebs are getting involved in regenerative agriculture: here's what you need to know
Learn how to craft no/low cocktails with a Sipsmith x Smeg supper club
26 January at Smeg London, 14 Regent St., St. James's, London SW1Y 4PH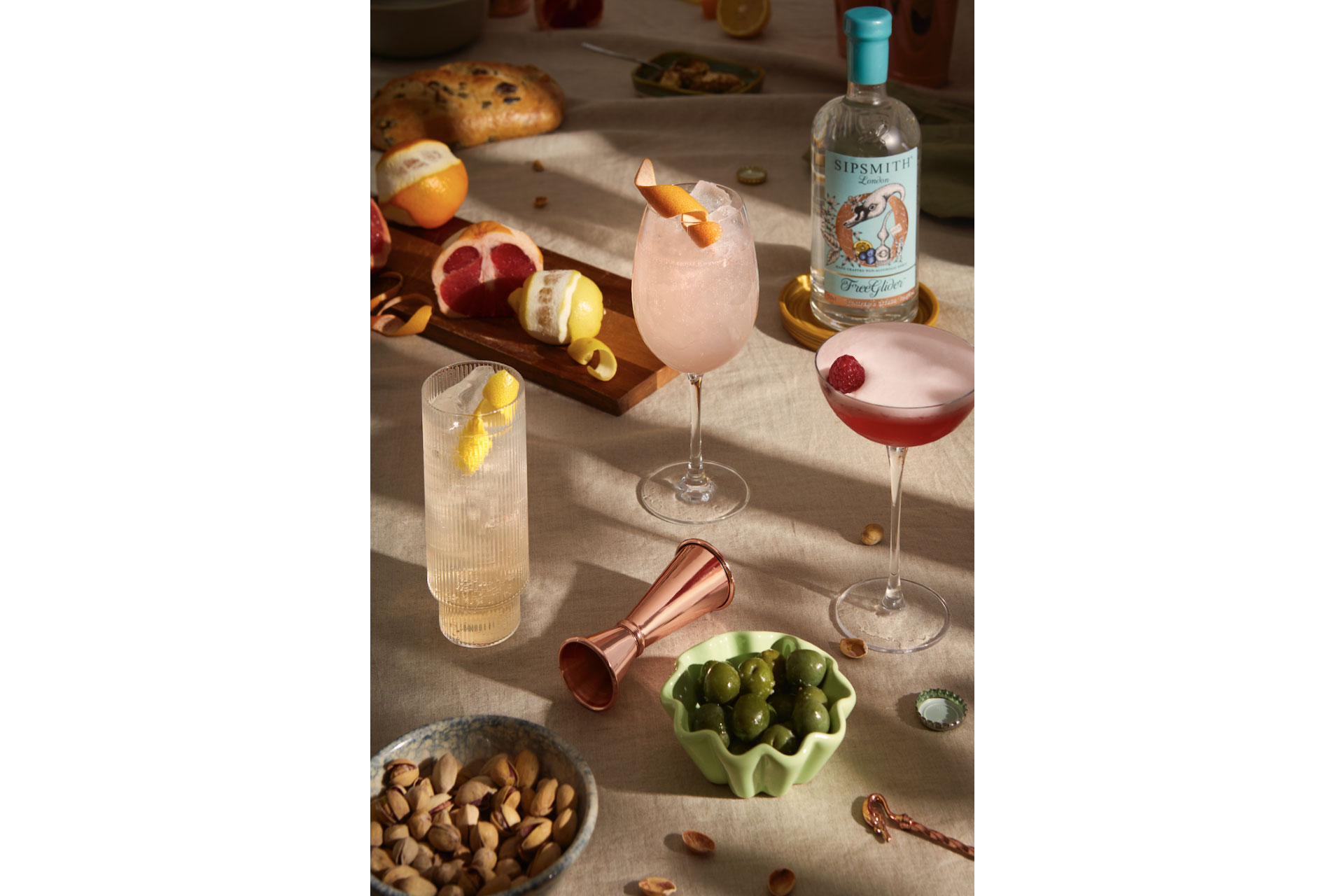 Dry January doesn't need to be… dry – at least in the 'boring' sense. Sipsmith and Smeg are presenting a dinner party where their booze experts will demonstrate how to make non-alcoholic 'no-gronis' that will fool your senses – alongside an Italian feast, and a follow-along prep of fresh sorbet. Sipsmith launched FreeGlider in 2021 as their take on booze-free gin, so get a taste of what all the no/low fuss is about. Tickets at £15 (inc. welcome drink, 2x no/low cocktails, pizza, sorbet, and goody bag) from eventbrite.co.uk
Featured image: 'Vibe and Climb' at Substation Brixton