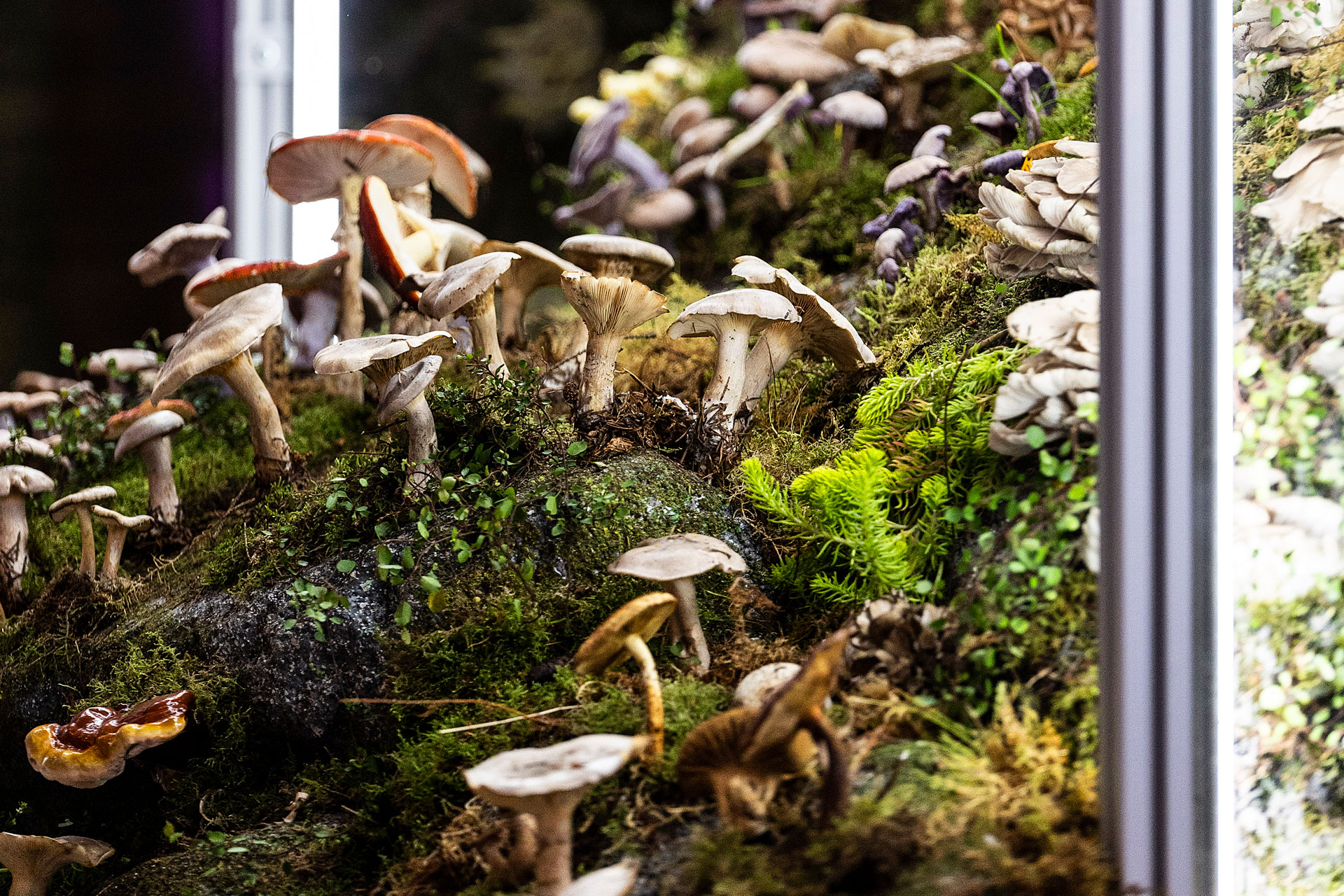 Stella McCartney Celebrates Fungi at COP26
Fungi has become fashion's most coveted material of the season
Stella McCartney Celebrates Fungi at COP26
Stella McCartney at COP26 in Glasgow unveiled an exhibition eulogising fungi as 'the future of fashion'. Joined by Prince Charles, Leonardo Dicaprio, and filmmaker activist Alice Aedy, the exhibition, housed at Kelvingrove Art Gallery and Museum, wants us all to engage in a nature-positive fashion industry. 
From Timothée Chalamet's fungi inflected Stella McCartney suit for London's photocall for Dune, to models strutting to amplified sounds of fungi growing in the wild at Stella McCartney's show, fashion is betting its chances that fungi is the future of fashion. Its roots, too, are reaching into popular consciousness. Merlin Sheldrake's new book Entangled Life, as well as Netflix's Fantastic Fungi, both make the case that this kingdom of plants could very well be part of the solution to fighting the climate crisis.
The exhibit, called 'Future of Fashion: An innovation conversation with Stella McCartney', displays pieces made from Bolt Threads'  Mylo™️ mycelium unleather; the world's first-ever vegan football boots, created in collaboration with Paul Pogba and Adidas by Stella McCartney; regenerative cotton from SÖKTAŞ; Evrnu NuCycl™️ and ECONYLⓇ regenerated nylon sourced from post-consumer waste and ocean plastics.
The pieces all orbit a live installation of fungi that almost takes on a sculptural quality. Stella was joined by Prince Charles as part of his Sustainable Markets Initiative (SMI) which is aligned with SMI's Terra Carta charter, which helps businesses on their journey to becoming sustainable by 2030.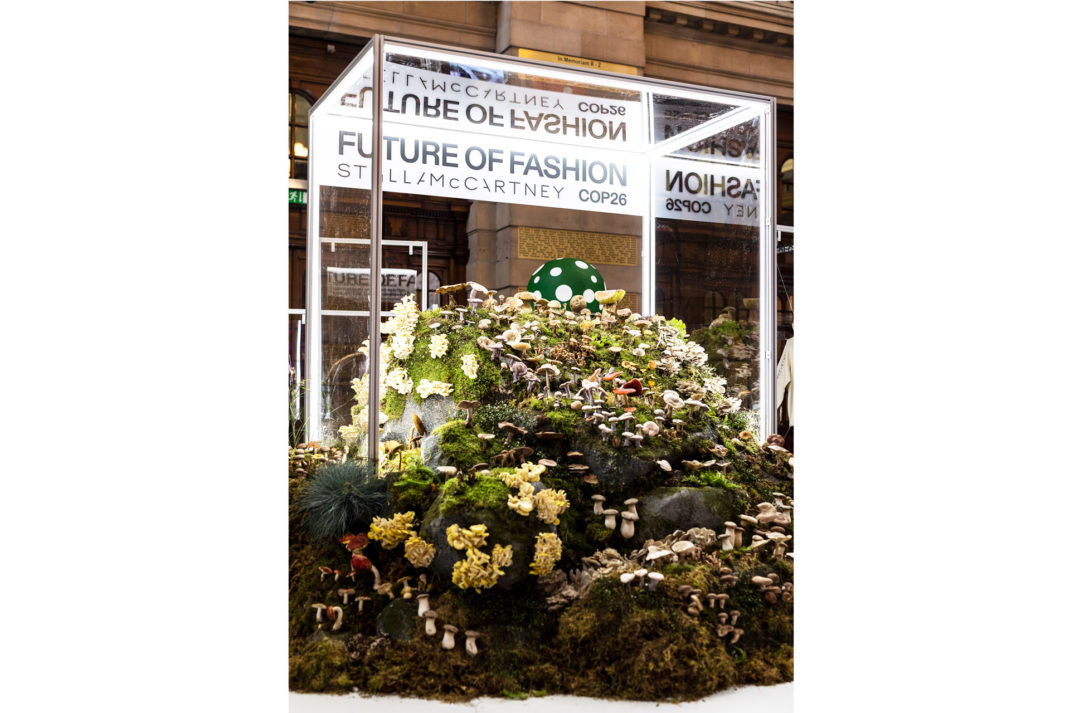 Along with the exhibition,  Stella will also be inviting delegates and the public to sign a pledge to end the use of animal leather and fur in the fashion industry, which is harmful to the climate and biodiversity crises. The exhibition 'Future of Fashion: An innovation conversation with Stella McCartney' is running from 3 – 5 November at COP26, and it will reopen again from 8 – 9 for student and next-generation activists. The space will also host discussions from youth climate leaders, the British Fashion Council (BFC) and The Great Campaign.
SEE MORE
Magic Mushrooms: Five Reasons Why Fungi Are The Future of Sustainability / Stella McCartney Collaborates with Eco Gen Z Designers