Stella McCartney collaborates with eco-conscious Gen Z Designers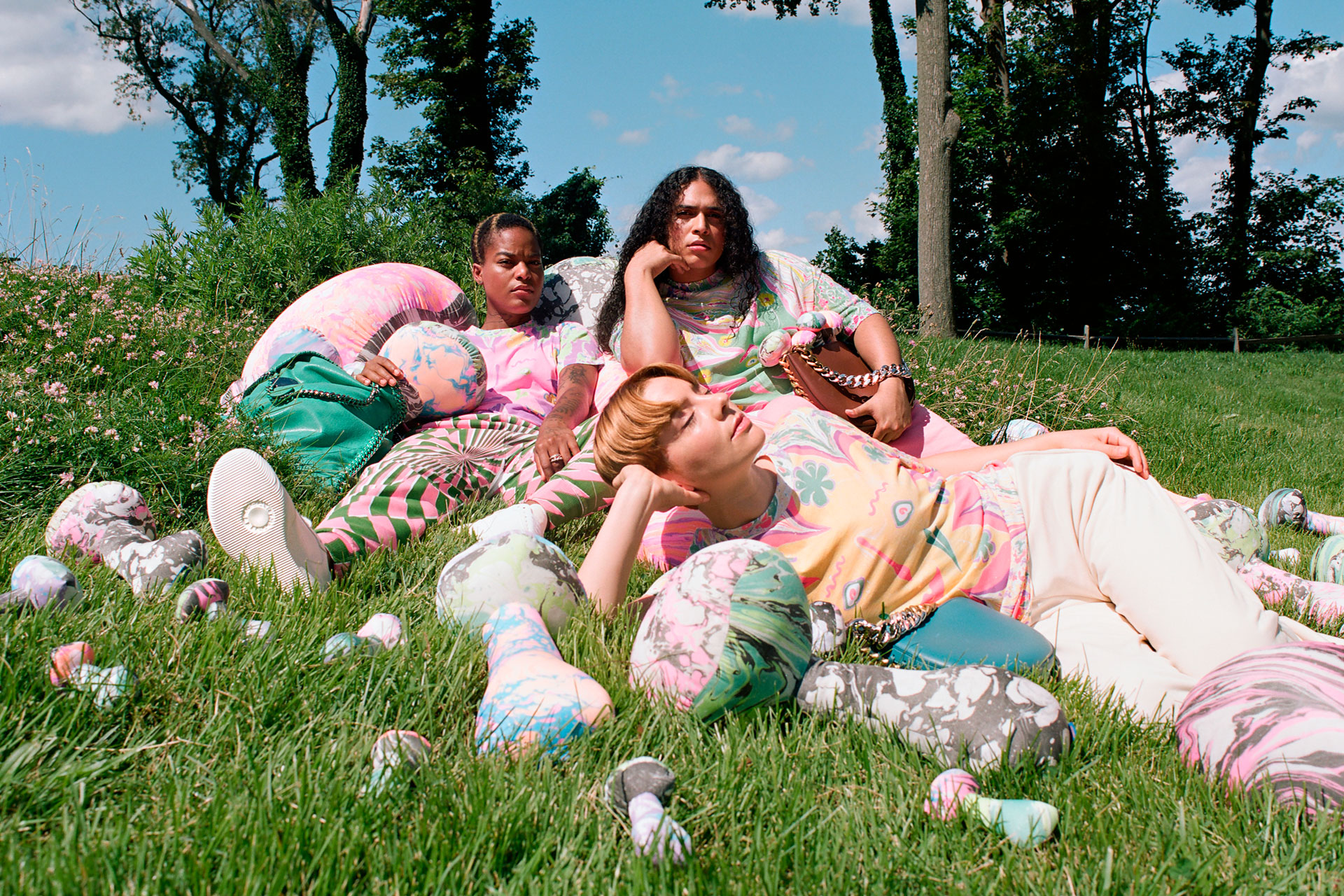 Stella McCartney collaborates with eco-conscious Gen Z Designers
The 'Stella Shared 3' collaboration beams with psychedelic joy
Stella McCartney collaborates with three 'next generation' designers for her latest campaign, 'Stella Shared 3'. Featuring London-based Ed Curtis, Maisie Broome (Myfawnwy) in New York, and Antwerp's Tom Tosseyn, the collaboration is a sartorial salute to young designers at the frontier of climate-conscious fashion.
Fashioned with recycled nylon, regenerated cashmere, and traceable wool from regenerative farms, the collaboration has the stamp of sustainability, but also the typical hallmarks of the Gen Z aesthetic. Think psychedelic whimsy; non-conformist zeal; trippy checkerboard pattern; gender-neutral cuts, and of course: leisurewear.
Maisie Broome (Myfawnwy)
Mushrooms will always be Stella McCartney's muse. Just last week at Paris Fashion Week, models strutted the Stella McCartney Spring 2022 collection within what could be best described as the inner world of a woodland shroom.
And it looks like it's just the same for artist and designer, Maisie Broome. No doubt the zingy psychedelic purples, greens and yellows that swirl on the hand-marbled prints nod to fungi's wellbeing boosting properties. The Queens-based artist and designer's silk sets aren't gender-specific: think hoodies, loose fit co-ords, track suit trousers that only serve to delight.
Ed Curtis
Slow fashion designer, Ed Curtis, brings a non-conformist punky spin to the Stella McCartney collaboration. Spray-painted freehand logos sit with a cacophony of colour clashes and trippy patterns. The South London artist's reversible jackets are made with ECONYL, which is a regenerated nylon that's made from waste and infinitely recyclable.
Tom Tosseyn
Antwerp's Tom Tosseyn plays around with the titan brand morphing Stella's 'S' into a lighting bolt. Bringing a futuristic edge, Tosseyn lines the military-inspired parka bombers and organic cotton leisurewear sets with faux-fur trimmings.
SEE MORE
Stella McCartney Joins Forces With Sex Education For Breast Cancer Awareness Campaign / Magic Mushrooms: 5 Reasons Why Fungi Are The Future of Sustainability
YOU MIGHT ALSO LIKE...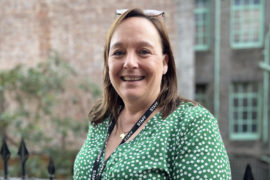 Education
The Chelsea Nursery Welcomes New Head
By School House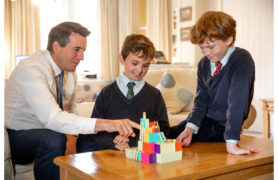 Education
Forfar Education Welcomes Horris Hill to its Family of Schools
By School House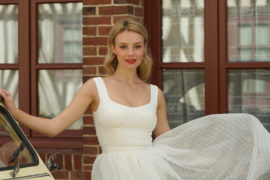 Fashion
'The Gaâla bride is romantic, idealistic and eco-conscious': Kelly de Gaalon On Slow Bridal Fashion
By Charlie Colville