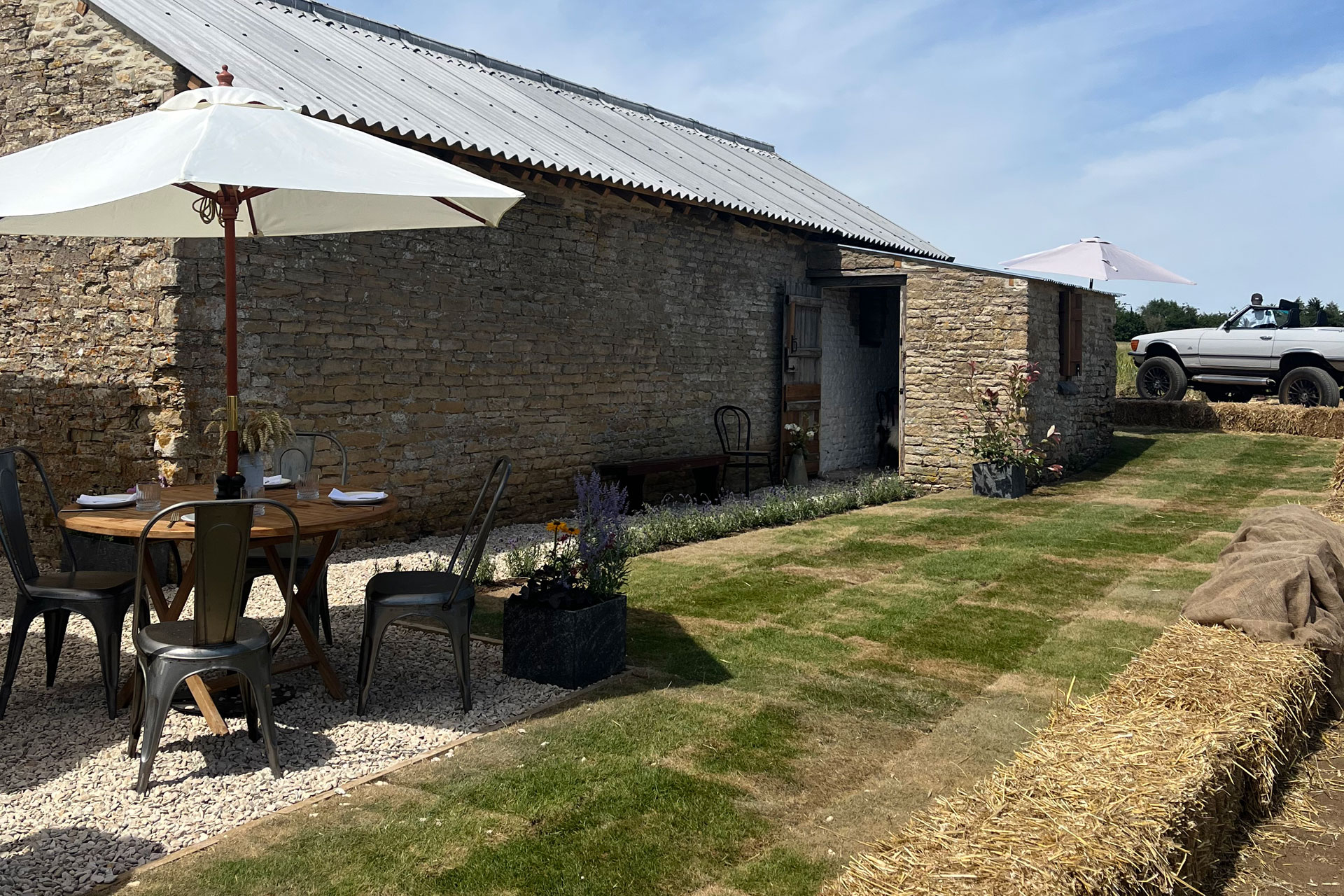 Jeremy Clarkson Has Opened a Restaurant on Diddly Squat Farm
---
Farm-to-table dining reaches its peak at Clarkson's latest venture
It's not uncommon for Jeremy Clarkson fans to travel for hundreds of miles just to experience his Cotswolds farm shop. And now, they'll have another reason to visit. This weekend, the presenter finally managed to open a restaurant on Diddly Squat farm, following a long dispute with the council. 
It's housed in an abandoned lambing barn on the farm, which Jeremy and the team transformed into a restaurant in just a few days. A selection of al fresco tables are scattered beside the barn, alongside a couple of sheltered tables and a small shepherd's hut serving as the VIP room, decorated with pretty rustic-chic tableware. It's a charming setting with unparalleled views across the Evenlode Valley, which, on a summer's evening, could be mistaken for a Tuscan farm restaurant.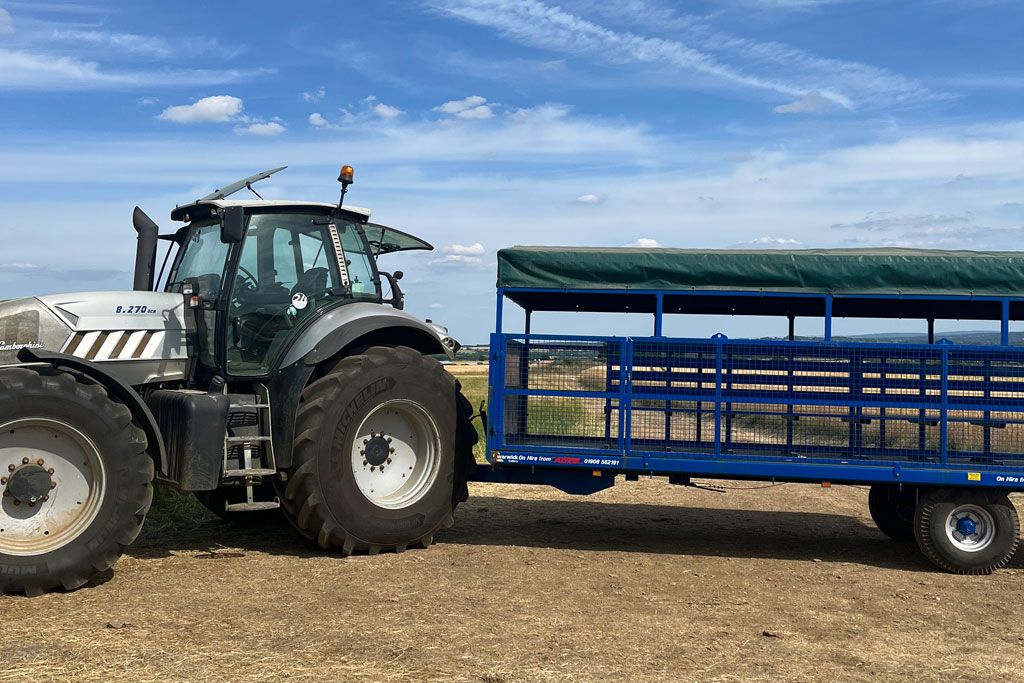 To get there, farm manager Kaleb Cooper – the breakout star of hit Amazon Prime show Clarkson's Farm – will drive you down on a trailer attached to the famous Lamborghini tractor. There are a couple of things to know before hopping aboard. Firstly, the bathrooms are portable loos 250m away from the restaurant (a quad bike can whizz you up the hill if you don't fancy the walk). And secondly, they couldn't get an alcohol license for the restaurant, so it's BYOB – you can pick up drinks from the farm shop, which sells Hawstone lager and cider, plus some very good English sparkling wine.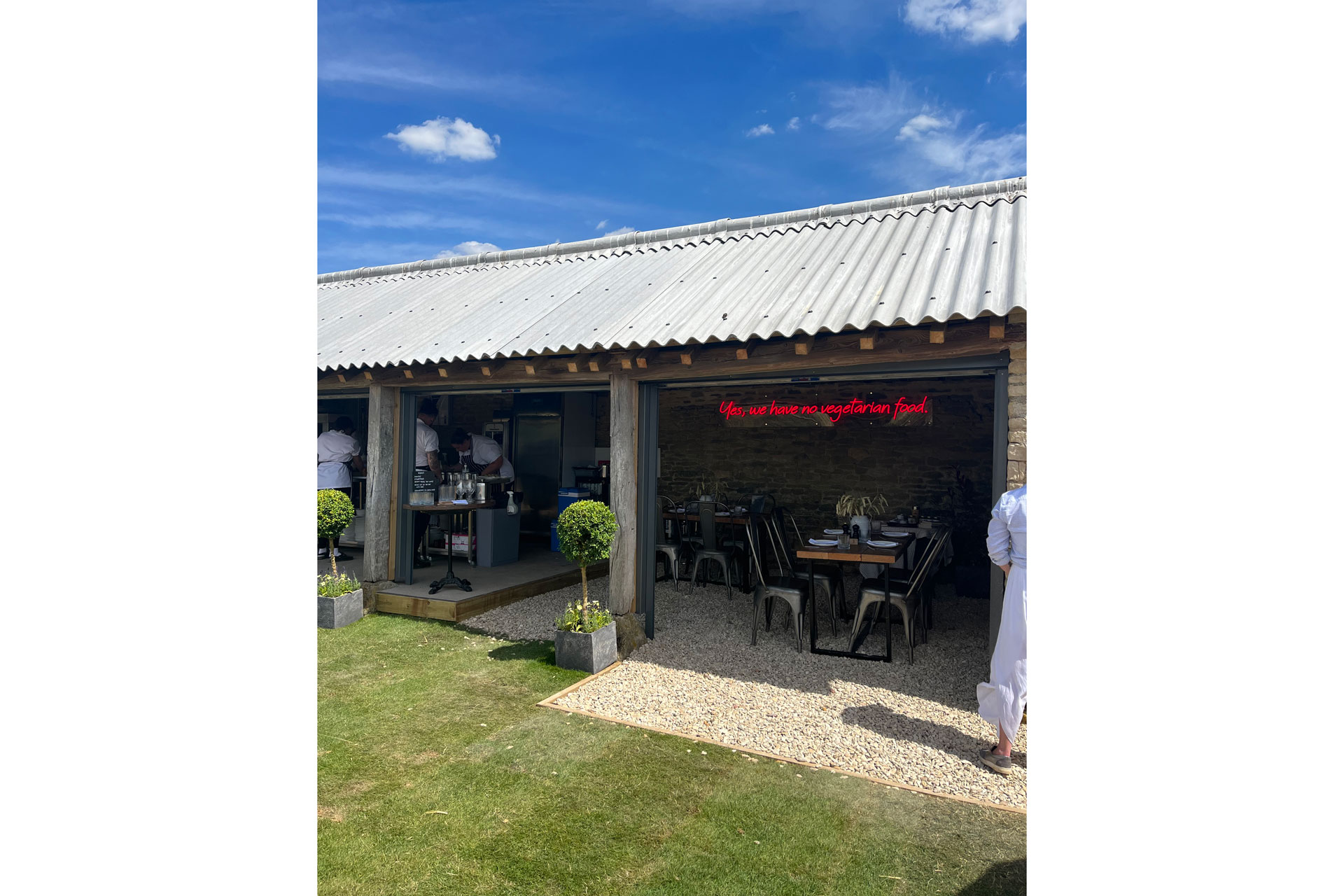 Food comes courtesy of Pip Lacey, Great British Menu winner and executive chef at King's Cross restaurant Hicce. Clarkson's restaurant isn't one for the veggies: beef is the prime focus – and, indeed, there's a neon sign saying: 'Yes, we have no vegetarian food'. For those who do eat meat, though, the food is excellent.
There's no menu as such, but guests will enjoy sharing starters alongside a roast-style main, plus dessert. The concept is nose-to-tail, seasonal dining, made predominantly using produce from the farm. Recent dishes included beef croquettes with pickled chilli, grilled courgettes with bone marrow, small beef pasties with raspberry and steak tartare, followed by two pasta sharers: beef ragu and agnolotti. Next up is beef sausages, roast potatoes and heritage tomatoes, topped off with a dessert of strawberries and cream with 'Bee Juice' (honey, which you can buy in the shop).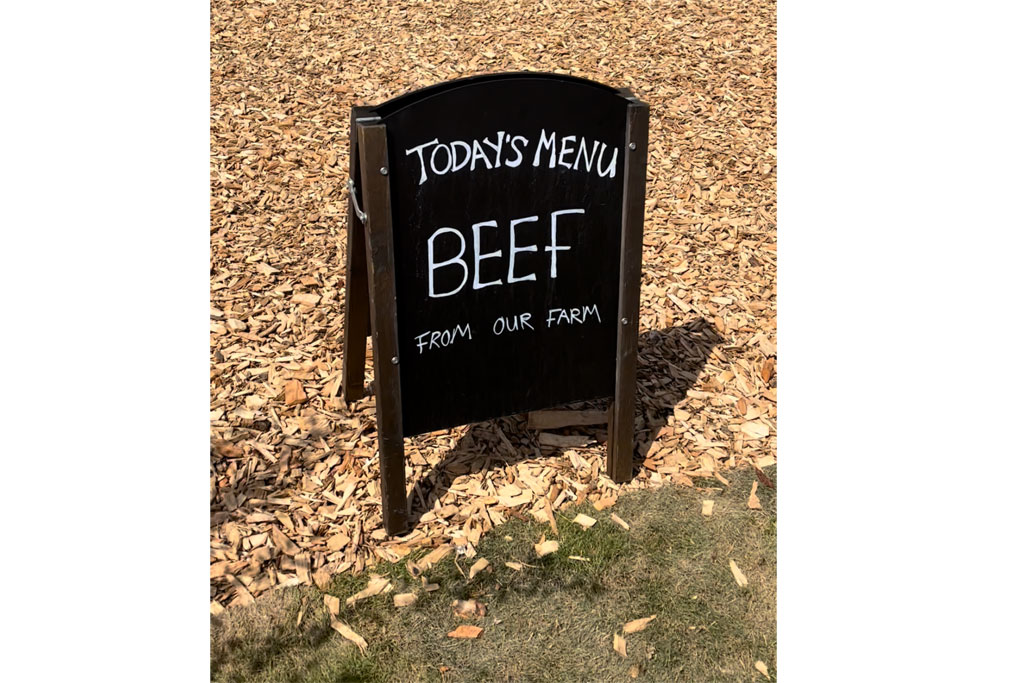 Clarkson tells us he was inspired to set up a restaurant after reading Everything I Want To Do Is Illegal, a book by ecological farmer Joel Salatin which explores food systems and broader philosophical issues surrounding food choice. He was initially denied planning permission by the council, who argued that it would spoil the protected rural landscape. Yet Clarkson persevered, and eventually discovered a loophole. 
The restaurant is set to be a key focus for season two of Clarkson's Farm, which follows the former Top Gear presenter as he swaps tires for tractors and takes on the task of running his own farm.
You can book a table at the Diddly Squat restaurant via OpenTable, with meals available from £49pp. opentable.co.uk
READ MORE: