Wiltshire based Bowood House will be merging its walled garden with renowned interior design company Colefax and Fowler's Bowood Chintz in a brand new concept this Summer.
With only two tours available each month, book now to experience the Lord and Lady Lansdowne's private walled garden for yourself.
Tag Along a Tour of Bowood Chintz Double Borders this Summer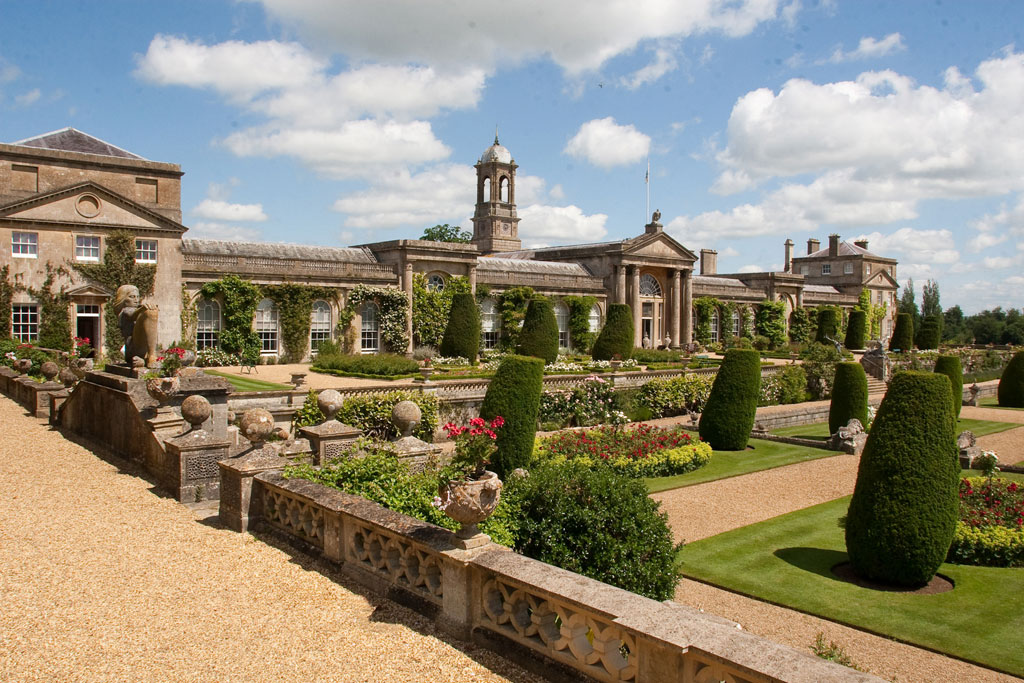 Wiltshire's Bowood has seized the opportunity for chintz to spill out of Bowood House and into its beautiful gardens this summer. With Colefax and Fowler's 'Bowood Chintz' to thank, the imminent flowering of a pair of double borders in the Bowood House's four-acre walled garden will come to life as the 'Bowood Chintz Double Borders'. Available for the public to view midweek during a guided tour of Lord and Lady Lansdowne's private Walled Garden, there are two scheduled tour dates each month until October. You had better get booking… 
Bowood House 
Walled Garden Tour
The collaboration on the design of the two double borders inside the Walled Garden see's Head Gardener, David Glass and consultant garden designer, Rosie Abel-Smith as they use a simple colour scheme comprising of whites, creams, lime greens and other shades of greens and foliage. Each measuring 50 metres in length, the shades will spread over bolts of 'Bowood Chintz' fabric.
Fully in flower from June until early October, the borders will encompass five key plantings; From Hydrange Paniculata Tardiva to Rose Saunders White, Patrinia Scabiosifolia, Sambucus Sutherland Gold and even Rose Snow Goose. Each border has been under-planted with Dicenta Alba, Ascleplas Incarnata, Tanacetum Astantia Majour, Echinacea Green Jewel and Scabiosa Miss Willmott. Blooming for the first time this year, the second of the two borders was recently planted in 2017 whilst the first border made an appearance last year after being planted in 2016.  
The Best Gardens to Visit in Britain
'As I was working on ideas for Bowood hotel, I looked once again to some loose covers with the Bowood Chintz  – stored in a trunk –  for inspiration. This lead me to one of the three colour schemes for the bedrooms and featuring the chintz in the curtains. I then pulled in, alongside, the likes of oatmeal cushion covers with lime green velvet spots and coffee-coloured suedes to create a more contemporary incarnation.'  – Interior designer, Lady Lansdowne.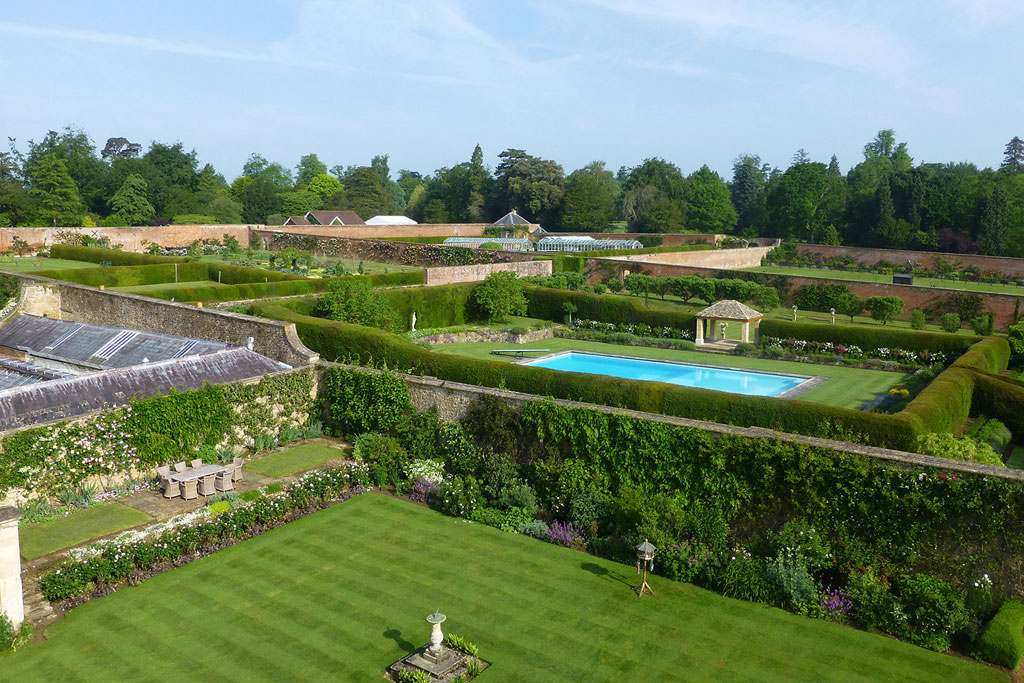 Nested behind a 'secret' door, the Walled Garden comprises four distinct one-acre squares which each feature formal borders, glass houses, a picking garden and also a working kitchen. Each guided tour will be aimed at the particular season and whichever flower is in bloom at the time.
Helping visitors gain an insight into the beauty and behind the history of the award-winning gardens, all tour guests are given the opportunity to wander the formal borders, the picking garden, glass houses and the kitchen garden that supplies fresh fruit and veg for Bowood Hotel and House Restaurant. Tours begin with tea and coffee served on arrival, and after a 60 minute wander around the grounds a 2-course lunch will be served at the Stables Restaurant.
The 'Bowood Chintz' is a well-known fabric of Colefax and Fowler's most classical prints. Originally pink and green, the first version was spotted by John Fowler inside Bowood House whilst he was decorating several rooms for the 8th Marchioness of Lansdowne during the 1950's.  Since he has recoloured the design with signature green-grey shades taking over. The year 1964 saw Colefax and Fowler launch the 'Bowood Chintz' fabric, which is also now available as a wallpaper.
BOOK IT
All tours start at 11am on the Italianate Terraces outside Robert Adam's Orangery and in front of Bowood House and last for approximately one hour. 
Tickets cost £34 per person and include a two-course lunch in Bowood House's Stables Restaurant as well as access to the House and Gardens for the entire day, tickets can be booked in advance through Bowood.
Private groups of 15 visitors or more can book a weekday date of their choice costing £27 per person.
Want to Know What Else is on in the Country? Take a Read of our Culture Diary
---