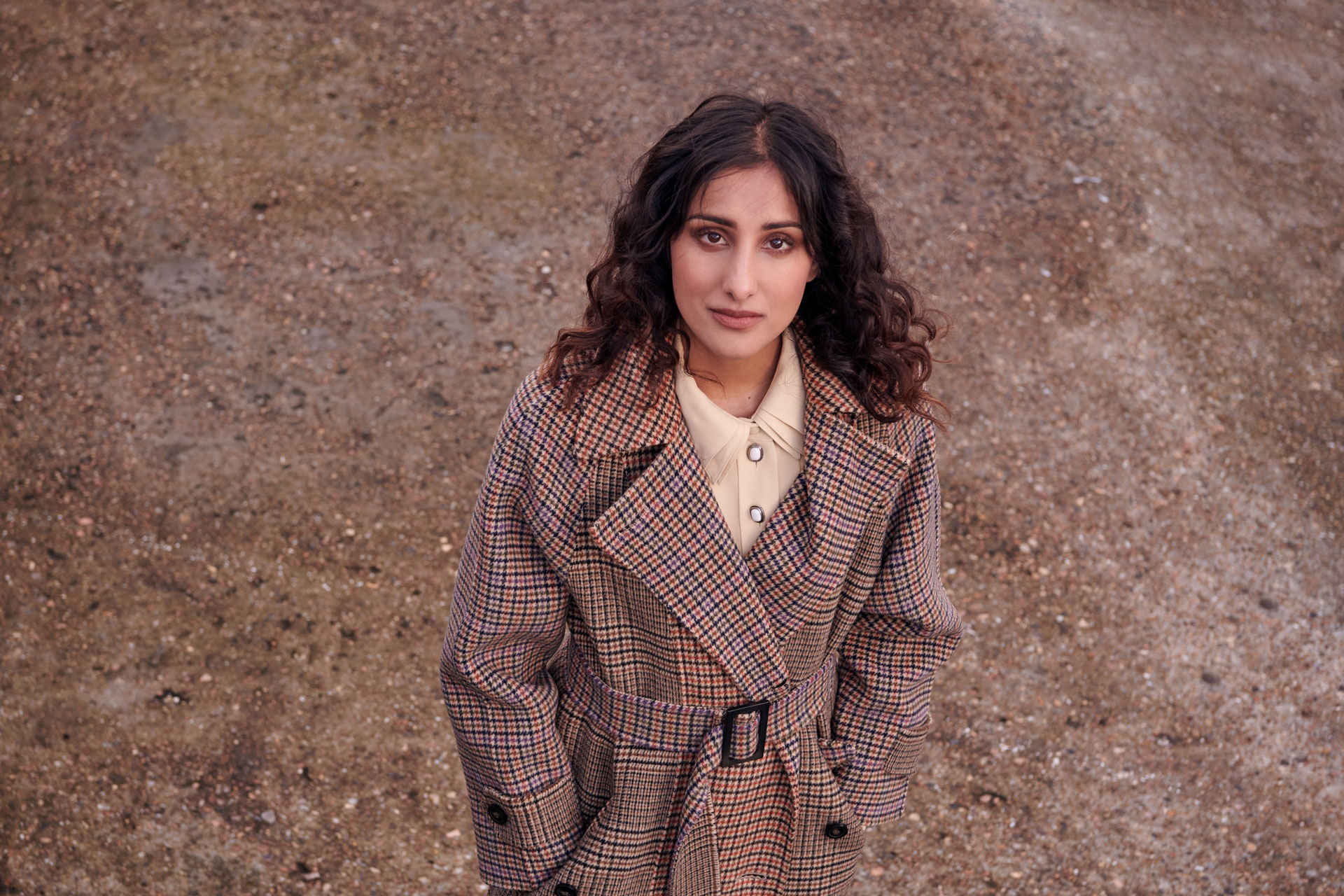 Interview with The Syndicate's Taj Atwal
---
The BBC show about winning the lottery is returning after six years – here we chat to one of its stars
Upon watching the latest series, Line of Duty fans may have noticed a member of the AC-12 team is missing: Taj Atwal, who played PC Tatleen Sohota. That's because she was busy filming The Syndicate, which has recently returned to BBC One after a six-year hiatus. The show follows a series of ordinary people whose lives are turned upside down when they win the lottery, with Atwal starring as kennel worker Roxy Varma alongside Neil Morrissey and Joe Sugg. It's been a busy couple of years for Atwal, 33, who has featured in Amazon Prime's Truth Seekers with Susan Wokoma. Here she chats to C&TH about what we can expect from The Syndicate, dream roles and the qualities that have made her successful. 
Q&A with Taj Atwal
What can you tell us about the new series of The Syndicate?
It's warm, it's loving, it's fun, it's moving and it's got heart and a load of dogs. What more could you want? We follow the story of six kennel workers and their wild goose chase to track down their stolen syndicate lottery ticket.
Any funny stories from filming?
I was doing a scene with about four or five dogs and was supposed to walk with them and then let them off their lead. Needless to say, they did not want to walk forward. Some ran off, some tried it on with each other, some barked at the camera man. Disaster!
Favourite person on the set of The Syndicate and why?
The dogs! Much easier to bond with. I actually got on with everyone and we all had our own unique quality to bring to the table. I definitely made friends for life on this job.
Favourite role to date and why?
That's tricky. I really enjoyed playing Jasmin in In The Club as I loved the comedy dialogue Kay wrote for my character and then, in contrast to that, I played an evil villain in Truth Seekers who also had a naive side.
Role you'd cut your right arm off to get?
Something like the bride (Uma Thurman's character) in Kill Bill or Mia Wallace (again Uma) in Pulp Fiction. Basically I want to be Uma Thurman!
What demands do you have on set?
I have to have at least one full belly laugh on set a day. Also, no egos – doesn't matter who you are or how much you've worked. And always treat every crew member with respect as they are also putting in the hours to create a show with you.
Director you'd most like to work with and why?
So many to name but a few on the top of my list are Andrea Arnold and Jane Campion. Phenomenal storytellers that get under the skin of characters – I get goosebumps watching their work.
What qualities do you think have made you successful?
Maybe there's something in my Indian genes that gives me fire and gumption to pick myself up after knock backs and faith that things will always work out. And the people (they know who they are) who held my hand when I needed it.
Film you think everyone in the world should see?
Curly Sue. I've seen this film more times than any other and it never gets old. I think I first saw it when I was about seven or eight and just loved it. It's sweet, it's funny, it's poignant and fun.
What did you want to be when you were a little girl?
Everything from a singer to a teacher to a hairdresser. But I think, underneath it all, I've always had an inkling it would be performing.
If you could give advice to your 15-year-old self, what would it be?
Set boundaries. It's absolutely okay to say no and fill your own cup up with love. And ultimately, everything will be okay.
Three books you'd take to a desert island and why?
The Daily Stoic for peace of mind, a childhood book of mine called Percy the Park Keeper by Nick Butterworth to remind me to always be childlike in my willingness to have fun, and an empty notebook to create my own story.
The most challenging moment of your life?
Picking myself back up after every no. I've now learned every no is just redirection to something better.
How can we all live a little bit better?
Letting go. This is something I've been practicing more of: letting go of things I thought I wanted or needed and just trusting something better may come along and that the universe always has your back.
Any life hacks your learnt in lockdown that you can share?
Making your own hummus is way nicer than shop bought. It was constantly sold out in lockdown so I started making my own.
What's your interior design style?
Cosy, warm, homely, rustic and bold. I've just bought a deep blue velvet arm chair that has become my nap chair.
Are you conscious of what you put in your body?
Absolutely. I indulge when I want too and don't beat myself up about it, but I feel my best when I've eaten healthily. My job is using my body and voice to be different people and it's the only body I have, so I want to nourish it as best I can.
What is your current beauty regime?
Outside of filming and photoshoots I keep my skin make up free. I do a good oil cleanse in the morning and evening, using Avene Hydrance Gel for moisture and always an SPF. Night time is something calming like Neom Night Oil.
What are your indulgences?
Popcorn.
What would your best friend say about you?
I asked one of them and received the following answer: 'Having known you since you were eight, I've seen all different types of your personality traits but I'd say loyal, loving, strong, driven, independent, life loving and loud.'
How do you relax?
Reading a book in the bath.
Are you a rule breaker or a rule taker?
Depends on the day! A bit of both?
The Syndicate is on at 9pm on Tuesdays on BBC One, or available to watch on iPlayer. Main image: photography by Joseph Sinclair, make up by Justine Jenkins and hair by Shukeel Murtaza.
READ MORE:
The Culture Radar: What To Watch This Week / Interview with Darci Shaw