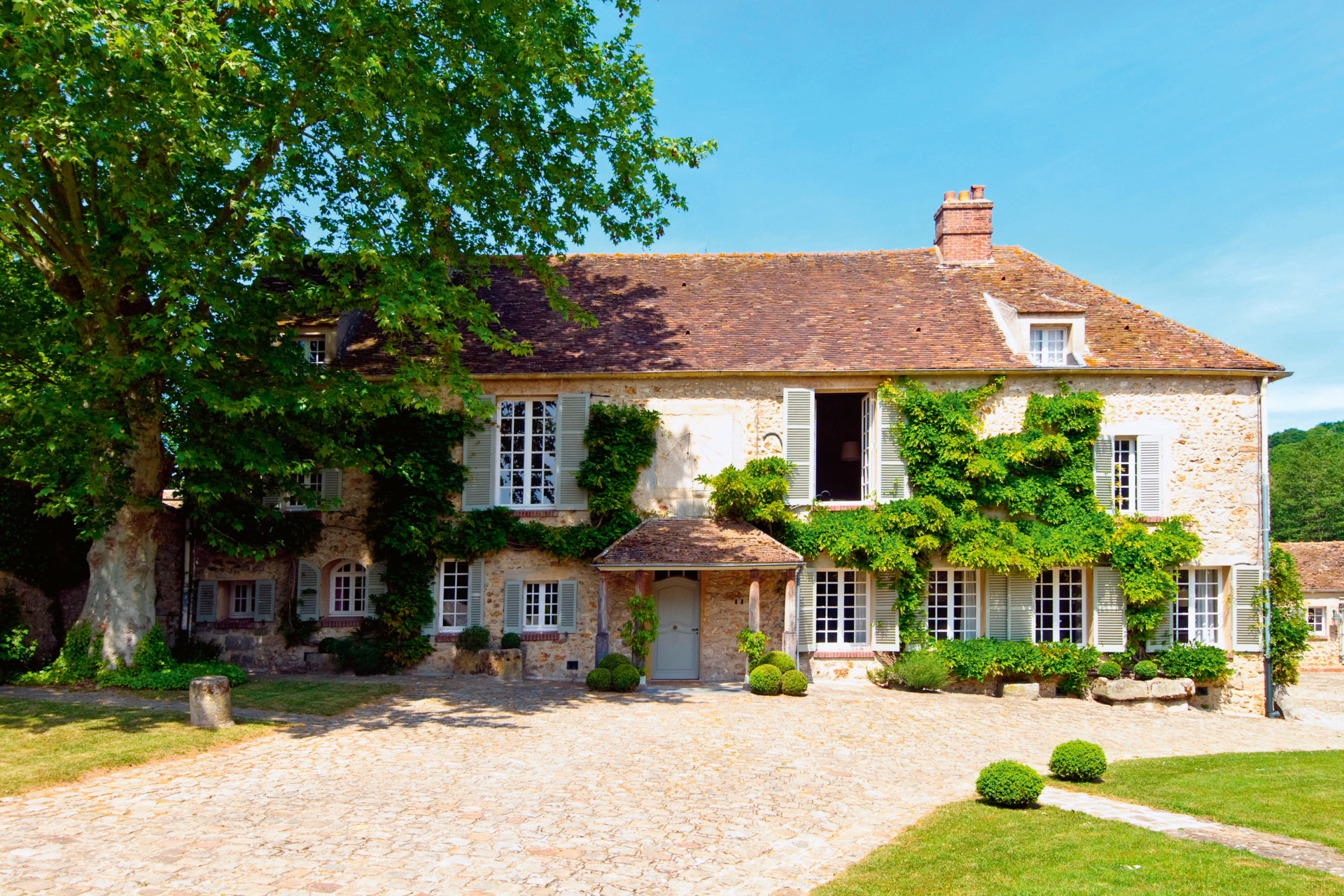 Take a Look into the Homes of the Duke & Duchess of Windsor
---
Royal accommodation spanning from Paris to New York
In a book published last year, Andrew Lownie examines the house-hopping of the Duke and Duchess of Windsor.
Take a Look into the Homes of the Duke & Duchess of Windsor
The Duke and Duchess of Windsor are renowned for their style and their extravagant lifestyle. Regularly voted among the best-dressed men and women of the year, they lived an almost royal existence in magnificent houses and with extensive livered staff.
The first home, which they took on a ten-year rental, in May 1938, was the Chateau de la Croe, situated on the Cap d'Antibes peninsula. Built in the early 1930s, it became known as 'Chateau des Rois', as it was successively occupied by them, King Leopold III of Belgium and Queen Marie Jose of Italy.
A three-storey, gleaming white villa with green shutters and matching awnings, it was set in 12 acres of gardens and woodland, with fir, pine, yew, eucalyptus and cypress trees, reached by a narrow winding road from the port. It included a tennis court, servants' quarters, greenhouses, garages, and on either side of the entrance gate was a small lodge that provided accommodation for the staff.
The Greek shipping magnate Aristotle Onasis owned the chateau from 1950 to 1957, selling it after his wife Athina Livanos, found him in bed with her friend, the socialite Jeanne Rhinelander. The house was then acquired by Onassis's brother-in-law and business rival Stavros Niarchos, who bought it for his wife, Eugenia Livanos, Athina's sister. Since 2001 it has been owned by the Russian businessman Roman Abromovich, who is believed to have spent £30 million restoring the chateau.
In Paris they first rented the Chateau de la Maye in Versailles, now a luxury hospital, which sat in a large private garden with swimming pool, tennis court and a nine-hole private golf course – they had rejected the Chateau de Grosbois as 'too royal' – and then in October 1938 took a ten-year lease of 24 Boulevard Suchet, in the 16th arrondissment, a four-storey town house overlooking a paved square with a staff of 16.
After the war they spent half the year in France and half in the United States, either at their New York apartment in the Waldorf Astoria, where a neighbour was Cole Porter, or staying with friends. They gave up La Croe and purchased Le Moulin de la Tuileries, a 17th-century mill, 20 miles outside Paris, the only property they ever bought and where the Duke was able to indulge his love of gardening.
In Paris they first rented 85 Rue de la Faisanderies, near the Bois de Boulogne, but never liked the house – the dining room only sat 24 – and in June 1953  signed the lease on 4 Route du Champ d'Entrainement, a house on the edge of the Bois du Boulogne, previously occupied by George-Eugene Haussmann and Charles de Gaulle. The mansion stood in two acres, guarded by a lodge and enormous iron gates and was approached by a long sweeping drive. It was to be their main residence for the rest of their lives.
Traitor King: The Scandalous Exile of the Duke and Duchess of Windsor by Andrew Lownie is available to purchase now.
Featured image: The Moulin de la Tuilerie, known as The Mill, twenty-two miles from Paris, and the Windsors' country home from 1951 (c) Dave Pattison/Alamy Stock Photo