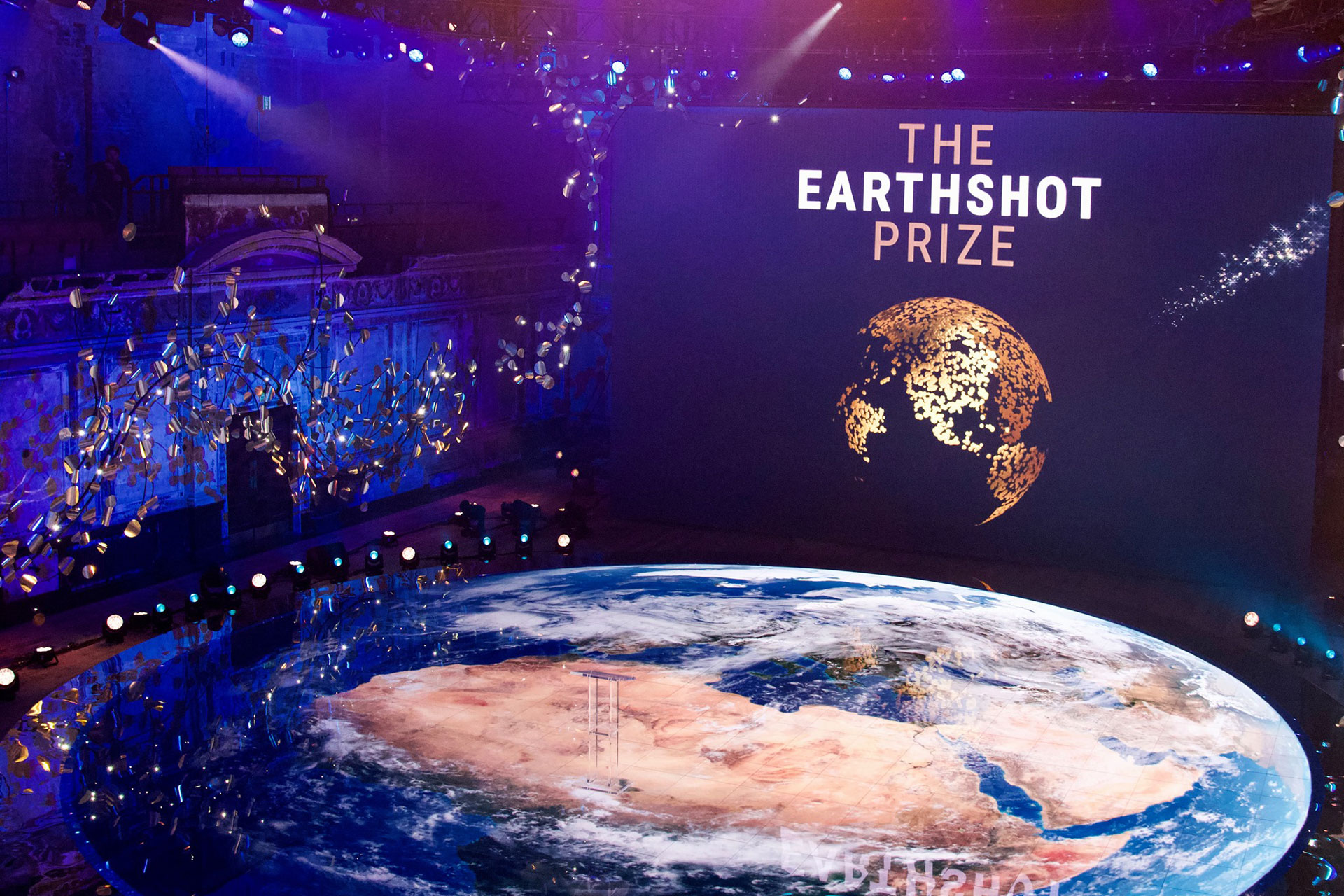 The Earthshot Prize: Here's Everything You Need To Know
Two best friends who grow coral are among the winners
Prince William announced the winners of his inaugural Earthshot awards at the green-carpeted awards ceremony last night, which took place at Alexandra Palace in London. 
Five winners were announced, each receiving £1m. The Duke and Duchess of Cambridge were joined by stars including Emma Watson, Emma Thompson, as well as climate activists like Jack Harries.
KSI, Coldplay, Shawn Mendes and Ed Sheeran were some of the artists who performed, where the music was running by 60 cyclists pedalling on bikes.
That wasn't the only eco-led initiative at the awards. No plastic was used to build the stage, no celebrities flew to London for the ceremony, and guests were asked to 'consider the environment' when choosing an outfit. There was a paperless policy, and plant-based food was served for guests.
View this post on Instagram
The Duchess of Cambridge opted for a 2011 Alexander McQueen number, which she previously wore at her first-ever royal tour of Canada and the US. The Duke of Cambridge's green blazer, a fitting colour for the night's eco focus, is one he previously wore in 2019.
View this post on Instagram
Emma Watson's outfit, custom-designed by Harris Reed, was made using old wedding dresses from Oxfam.
View this post on Instagram
When guests were told they need not buy anything new for the evening, Dame Emma Thompson said 'can you imagine the relief?', as reported by The Times.
View this post on Instagram
Activists like Gen Z's Climate Filmmaker Jack Harries were amongst those attending.
The inaugural winners were selected from five categories and were shortlisted by judges including Sir David Attenborough and actress Cate Blanchett.
The Winners
The Republic of Costa Rica
Under the Protect & Restore category, Costa Rica's Ministry of Environment has managed to double the size of the forests since the 1990s, where it had been previously devastated. The programme paid citizens to protect forests, plant trees, and restore ecosystems. This initiative has swelled a boom in eco-tourism for the area, as well as contributing $4bn to the economy.
Takachar, India
For the Clean Our Air category Vidyut Mohan's social enterprise Takachar, has created a technology that converts crop residue into sellable bio-products like fuel and fertiliser. It's an optimal solution for farmers who often burn their agricultural waste instead, causing toxic air pollution that reduces life expectancy in some areas by a decade.
Coral Vita, Bahamas
The Clean Our Oceans category, Coral Vita took top spot. With ocean warming and acidification set to destroy over 90% of reefs by 2050, solutions are needed quick. Enter Coral Vita. The enterprise grows coral on land which is then replanted in oceans. Its method is 50 times faster than traditional models.
The City of Milan Food Waste Hubs, Italy
Under the Build a Waste-Free World category, The City of Milan's Food Waste Hubs was the winner. Tackling the enormous problem of food waste (did you know that a third of all food globally is wasted?), The City of Milan's Food Waste Hubs recovers food waste from supermarkets and companies canteens, which is then distributed to NGOs who distribute it to the neediest citizens.
AEM Electrolyser
Falling under the Fix Our Climate category, AEM Electrolyser took for the win. It's a technology that turns renewable technology into emission-free hydrogen gas. The technology, which can be made cheaper and faster than previously thought, is already fuelling cars, powering industry and heating homes.
SEE MORE:
Green Heroes: John Kahekwa, Founder of The Pole Pole Foundation / Must-Watch Documentaries about Sustainability
Main Image: Courtesy of The Earthshot Prize