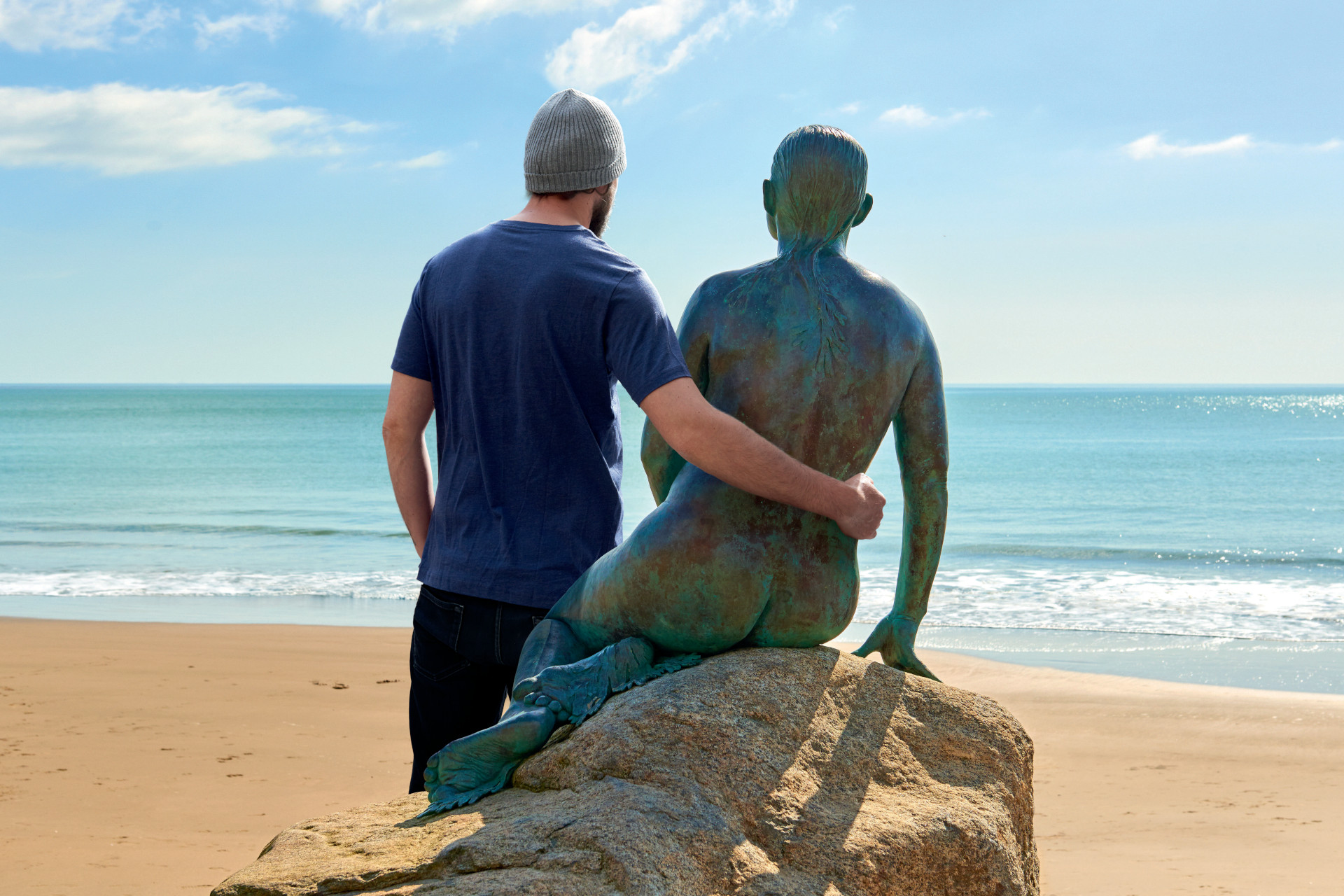 The Exhibitionist: The Folkestone Triennial
---
Seaside and sculptures? It's the ideal summer trip
Fancy a day out? Look no further than Folkestone. The sunny seaside town is host to the Folkestone Triennial, a sculpture festival that attracts art fanatics and outdoorsy types alike. The perfect combination of seaside, sculptures, and scenic views is only a short train ride away this summer.
The Folkestone Triennial
Many years ago I met a remarkable man called Roger de Haan. Roger was the co-owner of Saga, the company that looks after the needs of the over-50s. Having just sold Saga for a fair whack, Roger decided to direct his efforts towards philanthropy.
Saga was based in Folkestone (it started there as a coach operator), and Roger has since ploughed his money and expertise into the town, supporting schools, a creative quarter and leisure facilities. One of the enduring legacies is the Folkestone Triennial, a festival of sculpture that takes place every three years. Mostly outside and now less than an hour away by train from London, this year's festival is the perfect summer day trip.
Opening at the end of July, and running to the beginning of November, this fifth triennial will present 27 site-specific artworks. The theme this year encompasses local history, as well as touching on global themes of health, climate change and industry. There are three specific walking routes for you to follow. St Eanswythe's water course forms one route. The water course used to provide Folkestone with its fresh water and is named after a nun who apparently made the water flow uphill to supply her nunnery. The second theme is based around William Harvey's discovery of the circulation of the blood. Harvey grew up in Folkestone at the beginning of the 17th century. Finally, there is the 'milky way', referring to the industrial road that carried Folkestone's main exports – chalk and coal.
As the organisers of the exhibition put it:
'Referring to passages of movement – the movement of water, blood and goods – the exhibition will present artworks in public spaces across the town, along the various routes associated with these stories. By borrowing from, or lending to, existing narratives, the exhibition… raises questions around the universal need to distinguish reality from myth; encouraging viewers to question the gap between fact and fiction, and what 'placemaking' really means.'
On display this year will be Rana Begum's colourful beach huts; Stephenie Bergman's ceramic sculptures of pills and veins; and five sculptures by Richard Deacon using different forms of granite. Because the triennial has been going for 15 years, you can also catch up on sculptures from previous triennials – Tracey Emin's bronze baby clothes, referring to the high teenage pregnancy rates that affect coastal towns like Folkestone, or Antony Gormley's body sculptures. A favourite of mine is Cornelia Parker's Copenhagen-echoing mermaid who sits on the beach looking out to sea.
The Folkestone Triennial – perfectly timed to take advantage of the easing of lockdown. And we probably won't be able to go abroad anyway, so what's stopping you?
How
The Folkestone Triennial will take place from 22 July to 2 November 2021. For more information, visit creativefolkestone.org.uk.
Featured Image: Visit Kent © Thierry Bal
Outdoor Art in London: A Guide / Best Sculpture Parks in the UK