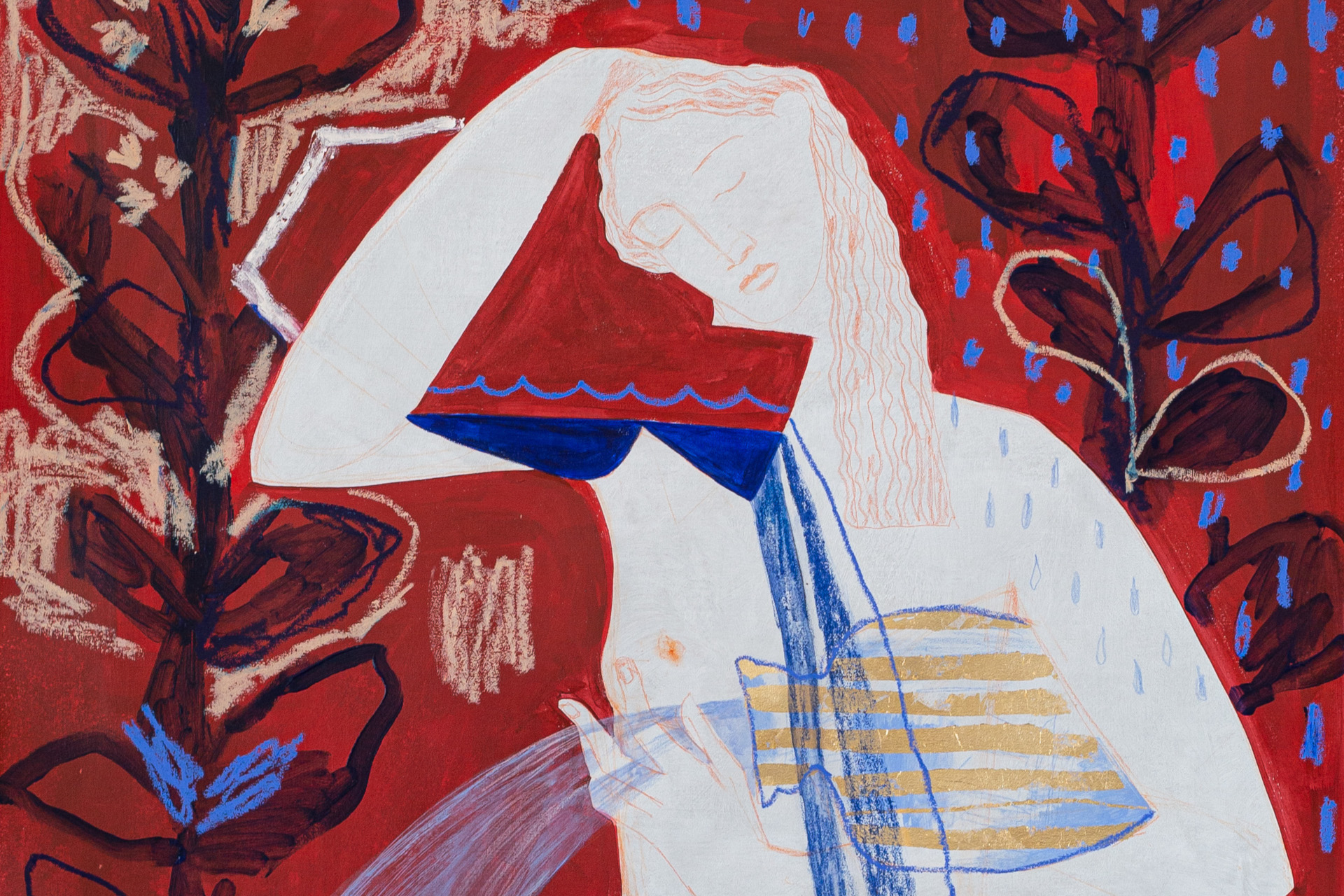 The Healing Wound Exhibition Raises Funds for Turquoise Mountain
---
How art continues to tackle today's most prominent global issues
With the troubles in Afghanistan continuing to escalate as the weeks go on, groups and charities across the world are doing their bit to provide invaluable aid to those who have displaced and left behind. Conscious online gallery Purslane is getting involved with its current exhibition The Healing Wound, which is raising funds for charity Turquoise Mountain. 
Celebrity Hair Stylists Cut Hair for the Homeless at British Beauty Week
The Healing Wound Exhibition Raises Funds for Turquoise Mountain
A new charitable exhibition is available to view online through virtual gallery Purslane, with 25 per cent of all sales going towards Turquoise Mountain's Afghanistan relief fund. Titled The Healing Wound, the exhibition will to help provide crucial humanitarian aid to families suffering under the Taliban coup.
Running from 14 September to 14 October, The Healing Wound will explore the paradoxical state of being wounded and healing at the same time. Purslane, who works with the aim of selling art that simultaneously supports young artists and philanthropic causes, has encouraged a group of artists to respond to this theme while keeping in mind global events such as what has been happening in Afghanistan.
The artists on show include Delia Hamer, Alma Berrow, Jo Dumpleton, Simona Orentaite, Julie-Ann Simpson, Rose Electra Harris, Nooka Shepherd, Harriet Gillett, Sophie Ruigrok, Katherine Spence and Melissa Jarram.
Turquoise Mountain has been working in Afghanistan for over 15 years, growing to a community of 200 dedicated staff, over 4,000 talented artisans, hundreds of students and thousands of families who all work together to create a better future. The charity has now set up a specific emergency appeal for Afghanistan, which will provide food, supplies and healthcare services for children and families.
'With so many fundraisers for Afghanistan appearing since the crisis, we feel confident that Turquoise Mountain is mindfully distributing funds and care through their existing network and support structure,' said Charlie Siddick, founder of Purslane. 'It feels pertinent to support an organisation whose primary focus is to support and revive traditional crafts and artisan communities around the world.'
'Upon witnessing the terrible tragedies that have been unfolding in Afghanistan, we decided as a group that we'd like to fundraise for a charity that is supporting those communities most affected by the Taliban insurrection. It's strange how fitting the title of 'The Healing Wound' feels in this context too, the pain felt in Afghanistan is the responsibility of the global community and it's only through collective action that they may begin to heal.'
You can see The Healing Wound online now until 14 October 2021 at purslane.co.uk. 25 per cent of all sales will go towards Turquoise Mountain's Afghanistan relief fund.
Featured image: Detail of Fountain of Living Water by Delia Hamer