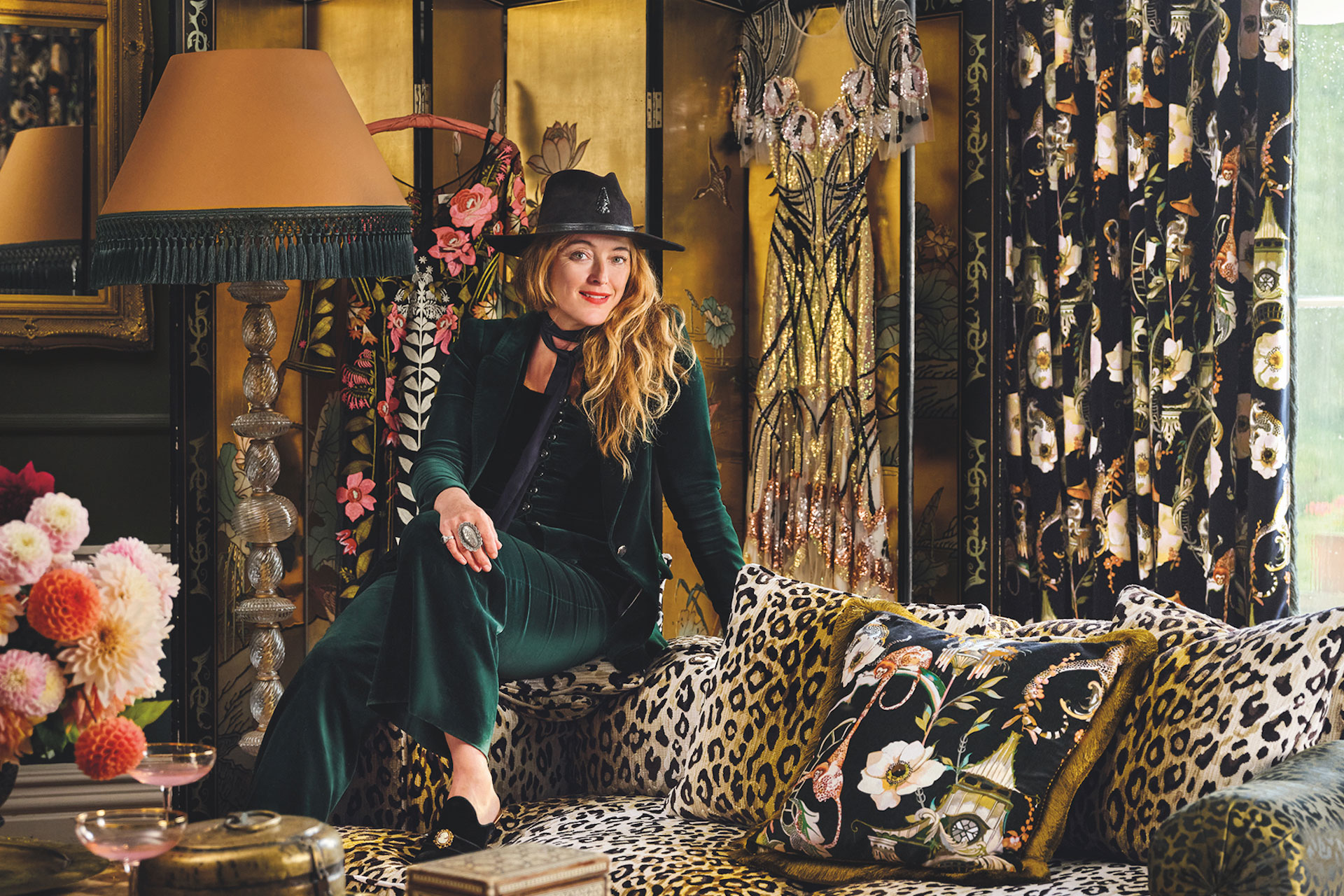 The Rurbanist Q&A: Alice Temperley
Get to know the fashion and interiors designer
Alice Temperley, known for her beautiful boho designs, on her new interiors collab with Romo, loving the countryside, and working too hard – but never being a busy fool.
The Rurbanist Q&A: Alice Temperley
What's bringing you joy at the moment? The fact that spring is coming, the sun is shining, and we're about to launch something really exciting after focusing on it for two years. It's a collaboration with Romo: we went through 20 years of my archives, bringing back timeless pieces for our lifestyle offering. It's really exciting to see all that hard work be given a new lease of life.
What's annoying you most right now? How volatile the world is, with energy prices going up and ever-changing logistics.
Advice you'd give to your 15-year-old self? Make sure you do what gives you pleasure, don't try to please other people. Never be a busy fool.
What keeps you awake at night? Too much red wine. And being responsible for a lot of people – family and work. It's a heavy weight on my shoulders.
What could you have been arrested for? So many things. Where do I start?
Country or city? In Covid I moved back to the countryside, and now I only go to cities when I have to. I like fresh air, I love views, I love space. I love walks when I don't have to see other humans. I love the peace.
Where do you go to escape? Most weekends I go to the Jurassic Coast – around Seatown and Charmouth – and walk and swim.
You wouldn't know it but… I'm pretty good at singing opera when I'm drunk.
The book you wished you'd written? A Short History of Nearly Everything by Bill Bryson.
The film you wished you'd starred in? Anything with Edith Head costumes, like a Fred Astaire and Ginger Rogers old Hollywood film.
Greatest failure? Working too hard.
Greatest triumph? Staying true to who I am, and my son.
What would you epitaph say? A sense of humour, a touch on the wild side, passionate, compassionate, and loyal.
What does a life in balance mean to you? Focus on your mental health and making time for yourself – a few hours in the day that are just for you.