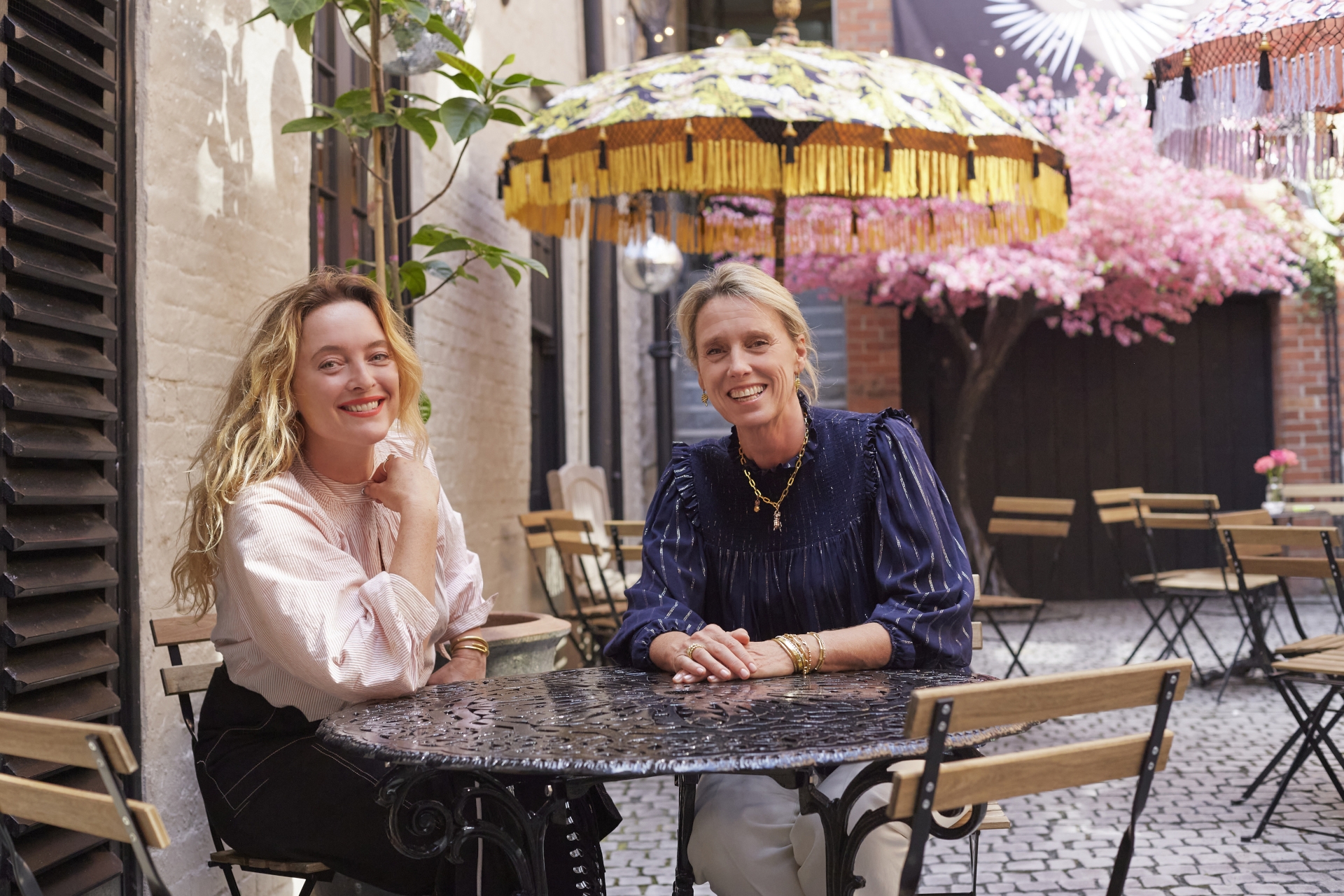 HOME
JEWELLERY & WATCHES
Better Together: Annoushka Collaborates with Alice Temperley
A perfectly matched meeting of minds
Avril Groom sits down with Annoushka Ducas and Alice Temperley to talk about their latest collaborative collection.
Bright Young Things: New Jewellery Designers to Watch
Better Together: Annoushka Collaborates with Alice Temperley
There are some artistic collaborations so obvious that, with hindsight, it seems crazy that they didn't happen before. Take the new bridal capsule collection by jewellery designer Annoushka Ducas and high fashion creator Alice Temperley, both forthright British women with well-known independent businesses, both with a decorative, detailed, very personal approach to design, both with a love of vintage influences alongside modern versatility, and both with an interest in the bridal market.
Alice is known for her ethereally beautiful wedding dresses, exquisitely embroidered and beaded, while Annoushka's jewellery is equally delicate and intricate. Over Zoom, they tell me how the project came about. Alice says they 'knew each other's work and had mutual contacts but had never met'.
'And I have a lot of Alice's [non-bridal] dresses,' chips in Annoushka, who only recently started designing bridal jewellery, whereas Alice has had years of experience crafting both bespoke and ready-to-wear wedding dresses.
The introduction was made by Annoushka's marketing director, who used to work with Alice and saw the potential for collaboration. Both designers have a clear vision and their collaborative process must have been fascinating to watch. 'I went a bit off-piste at first,' admits Annoushka, 'but Alice brought me back and she was right. As two upfront creatives it was very refreshing and very important to be honest in a collaboration.'
The capsule collection is based on items of Victorian jewellery that Alice has collected over the years. Annoushka loved their 'delicacy, sense of movement and versatility – we wanted them to go far beyond your wedding, to wear every day'.
In turn, Alice loved the way Annoushka made the motifs 'modern and more sophisticated, a bit rock'n'roll but very feminine'. Unusually for bridal jewellery, most of the collection is in yellow gold – these two rarely take the conventional route. Annoushka says she 'would not have used the polished gold that Alice wanted, but its glint gives a lovely sense of movement'. Alice says she wanted 'a little bit of bling, like the subtle gold sequins I always use on dresses that glimmer as you walk'.
This glimmer lights up delicate, long, asymmetric earrings with a tiny gold, diamond-trimmed bird, based on an earring that Alice wears daily, and on chandelier earrings where the bird's tail appears as a stylised motif, each with a tiny, trembling pearl droplet. The motif also appears on a necklace that Alice has had since she was 14, which was the inspiration for a pendant that is designed to go with the deep V-neck of many bridal dresses. A cluster 'disco ball' ring with a bird motif shank is set with diamonds and cabochon aquamarines (something blue), is based on a ring that Alice says she 'found in Paris but was much less sophisticated', and there is a simpler aquamarine version featured in the collection, too.
Alice says they can visualise future versions with different stones, before thinking about extra designs. Given that many women, brides or not, will want these beautiful, versatile pieces, that time could come very soon.
Annoushka x Temperley Bridal launches on 11 October on annoushka.com and temperleylondon.com
Chase the Rainbow: Colourful Jewellery