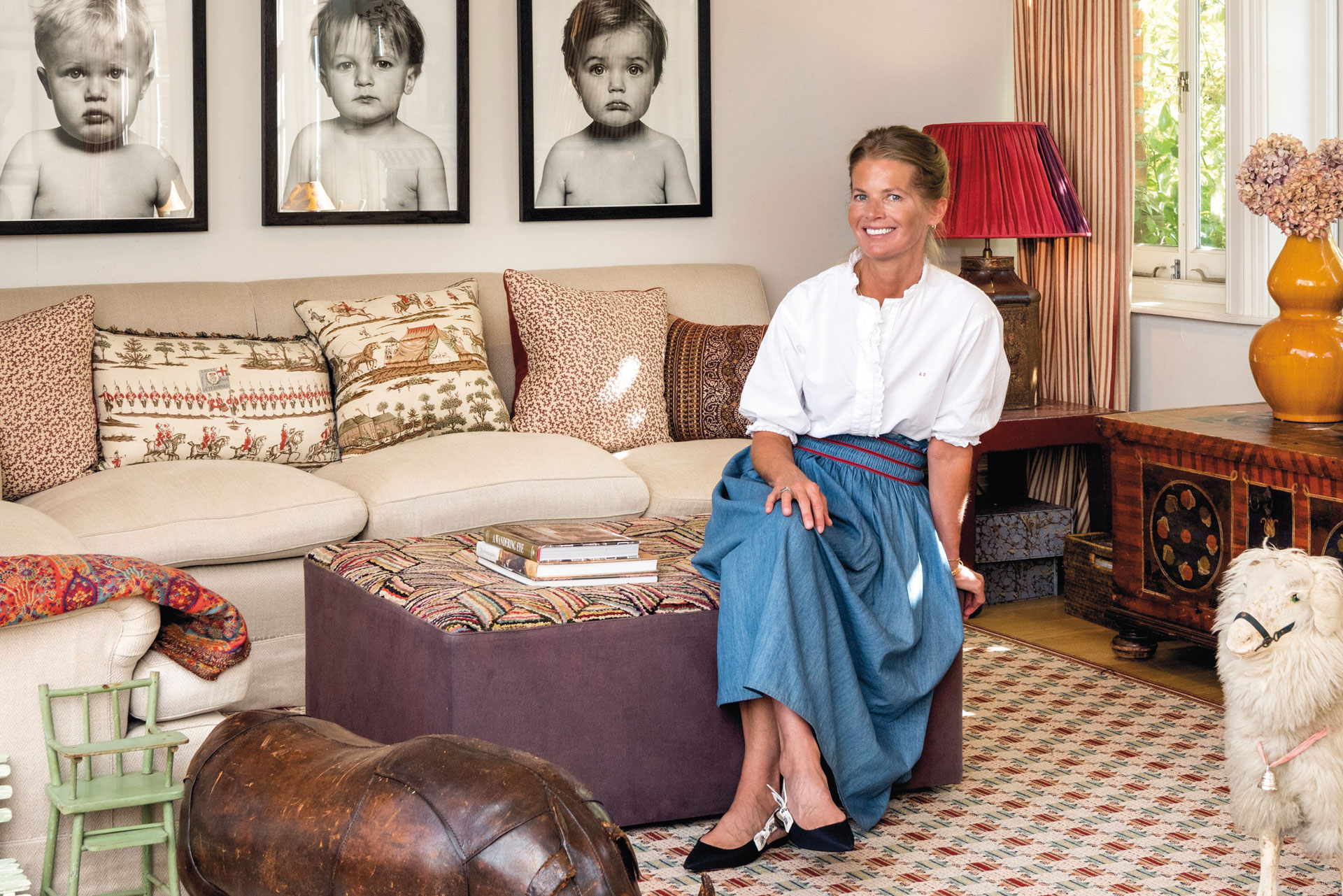 The Russian House: Interview with Alexandra Tolstoy
---
C&TH chats to adventurer, writer and broadcaster Alexandra Tolstoy
A wonderful selection of objects and antiques from the house that Alexandra Tolstoy shared with a billionaire oligarch is going under the hammer at Christie's this month. How does it make her feel to have to let go? asks Lucy Cleland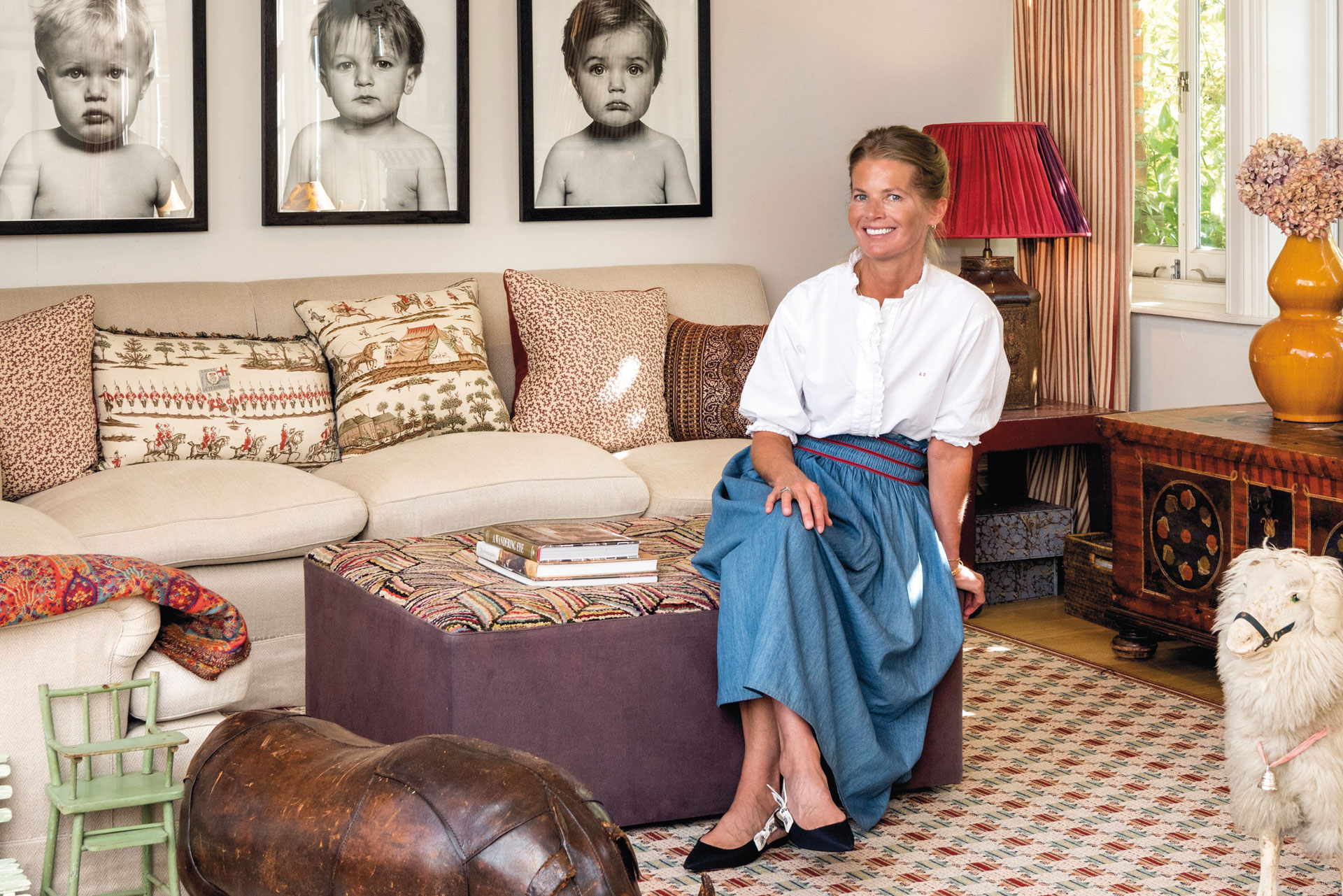 Alexandra Tolstoy's life plays out like a novel written by her distant cousin Leo, and she's only 46. During lockdown in April, a documentary called The Countess and the Russian Billionaire aired on the BBC and newspaper supplements were filled with glossy pictures of her globetrotting life – all private jets, houses in Chelsea, St Barts and on the French Riviera, a wardrobe just for handbags (mostly Chanel), PAs, nannies and French tutors… So far, so gilded (indeed, Sergei Pugachev is one of the top thousand richest people in the world). But as the five-years-in-the-making documentary unfolded, this life of extreme wealth and privilege crumbled before our very eyes, morphing into one of assassination threats, physical attacks, spying, financial hardship and a passion that ultimately turned sour.
With the eight-year love affair well and truly over (she hasn't seen Pugachev since 2016), the beautiful Chelsea home they once shared, and where she had been living with their three children (Aliosha, 11, Ivan, 10 and Maria, 8) until May this year, has now been sold. Alexandra was given just 12 days' notice to leave after Moscow judges ruled it belonged to creditors in the Russian capital.
For anyone who drooled over the gorgeous eclectic interiors of these two former artist's studios (previously occupied by Walter Sickert and William Rothenstein) knocked together and designed by Daniel Slowick and Emma Burns of Sibyl Colefax & John Fowler Interiors to create the most striking and original family home, the Christie's sale, 'Alexandra Tolstoy: A Sibyl Colefax & John Fowler Interior', taking place this month, is a highlight of the autumn auction calendar. But how does it feel for Alexandra to have to let go?
The anticipation is actually way worse than the reality,' she tells me, speaking on Zoom from her newly rented home. 'Weirdly, I don't feel sad at all. Lots of traumatic things happened in that house.' Asked whether the documentary painted a fair account of things, Alexandra is angry that there seemed to be an agenda to cast Sergei as a political victim of Putin. 'It's a murky, dirty world but I don't think Sergei had any political ideas or aspirations and they tried to make out that we separated because of Putin, but it wasn't that. I was very frightened of him.'
Where once, in kinder times, the house entertained other Russian oligarchs (who couldn't quite believe that Sergei lived in a house with bare wooden floorboards – where were the gold taps?), and was filled with an extraordinary collection of antiques sourced by Slowick from all over the world, now it is to be changed by a new owner's style and new guests. But where did all the wonderful antiques come from and what are the standouts of the collection that we should bid on?
'When we came to London just before my oldest son was born, Sergei gave me a lump of money to buy things for the house. Emma and Daniel had worked with us on our Moscow home, so I got them involved here,' explains Alexandra. Talking about the project, Slowick comments that, 'Alexandra had a very clear vision and her taste was very consistent. Decorative, colourful, comfortable, quirky, full of pattern and informal.'
This shines through in the quirkiness and originality of the pieces. For example, they bought the wonderful English pine doll's house at the Chatsworth Attic Sale in 2010 (one of the few pieces Alexandra is most upset about leaving behind). Slowick found the 'very unusual' Italian 19th-century cherrywood table in northern Italy – perfect for filling the dramatic dining space – and a tall Scottish Arts & Crafts oak bookcase that he cleverly filled with green glazed paints. 'I love how wood and green go together,' she says.
Her favourite lots? 'If I were going in to buy, I'd be looking at the American 'rag' carpet. It's really rare and special and works in any interior. It's difficult to find something with simple primary colours that isn't modern. And the oak partners' desk is pretty cool. This again works with everything.'
Is she keeping anything? 'Yes,' she laughs. 'I'm keeping the beds and dining table and chairs and the children's pictures because they grew up looking at them every single day so it's good for them to have a bit of continuity.' Indeed, you wonder how the children have fared throughout these turbulent years. 'It's been strange and difficult for them,' acknowledges Alexandra. 'They know the facts. I never say anything critical. I think the most difficult thing is that they don't want to know. It's scary. They get on with their day-to-day. It's their way of coping.'
It's a far cry from Alexandra's own upbringing deep in the Somerset countryside with her father, Nikolai Tolstoy, mother Georgina and siblings Anastasia, Dimitri and Xenia – which was perhaps less dramatic externally, but internally a young Alexandra was undoubtedly forging her own future adventures. 'I had quite an ascetic, repressive upbringing,' she says. 'I wasn't allowed to watch television till I was 18. And I had these very long, boring holidays where I read a lot: mostly the classics – Brontë, Dostoyevsky, Stendhal, Austen, Walter Scott. I lived a lot in my head. Reading allowed my mind to expand and showed me I didn't have to live the life I'd been brought up to live.'
How true, but what led to this openness to talk so freely about her life, in a way so many others may have shied away from – indeed to film documentaries and fill glossy magazines? 'I'm a person who wears my emotions on my sleeve, but what I lived through [in my marriage] was very frightening and I sort of had a nervous breakdown. I didn't sleep for about five years. That's part of the abuse – to make someone feel so confused they don't know what's going on.'
And has the fear dissipated somewhat? 'Yes, I feel much better now. Talking aloud about it also gives me a layer of protection, because I don't want to be accused of working with the Russian government [which is what Sergei believed] as that's horrendous. [Equally,] my life is so involved with Russia – I run a travel business, I take people to Russia, I love Russia and I don't want to be associated with being their enemy somehow. Talking out about it is a kind of insurance policy.'
And what of Sergei? Any regrets? 'No. I watch people living in regret and it is the most toxic waste of life. But now,' she says wryly, 'finally I am learning from my mistakes so I hope I wouldn't make them again.'
With the sale of the house yet another dramatic chapter in the life of Alexandra Tolstoy, she has surely considered writing her own book. 'One day I will write an account of my life as it's the kind of story I like reading but I think it needs to have a good ending.'
DISCOVER MORE: 
Interview with Susan Wokoma / Interview with the Spanish Princess' Georgie Henley