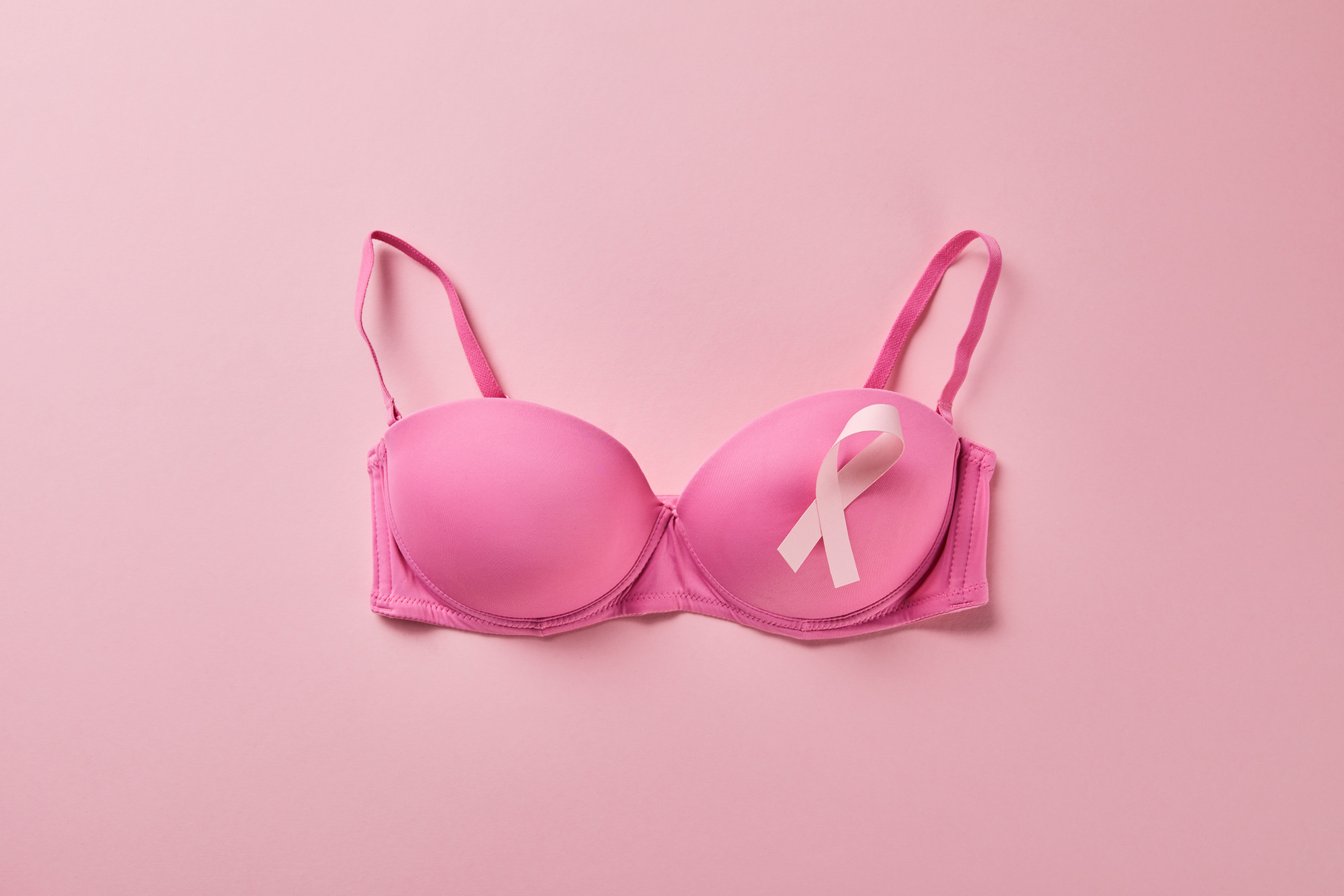 Time to Unite Returns for Breast Cancer Awareness Month
---
How will the Estée Lauder Companies be raising awareness of breast cancer this year?
Luxury skincare and makeup brand, Estée Lauder, returns with another instalment of its Breast Cancer Awareness Campaign this October, with 'Time To Unite'.
Stella McCartney Joins Forces With Sex Education For Breast Cancer Awareness Campaign
Time to Unite Returns for Breast Cancer Awareness Month
This October marks Breast Cancer Awareness Month, and people all over the world are raising their voices and encouraging us to self-check and spread the word. To mark the occasion, the Estée Lauder Companies will be hosting the twenty-ninth instalment of 'Time to Unite', the annual breast cancer campaign comprised of a live self-check and panel event. The event, which will be held online, aims to 'unite people across the globe in its shared mission to create a breast cancer-free world.'
Free and open to all, 'Time to Unite' will be the largest ever live self-check event for breast cancer. Co-hosted by Alesha Dixon and Victoria Derbyshire, the event promises an evening of open discussion and barrier breaking, with insights from the likes of Elizabeth Hurley and an array of inspirational speakers.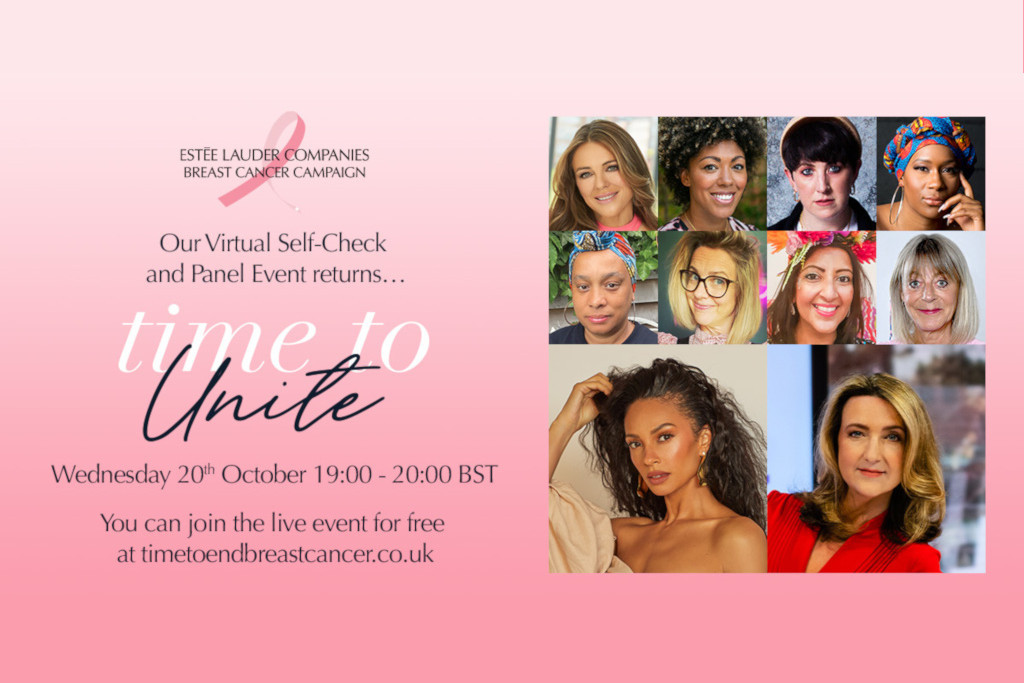 Breast cancer, now the most commonly diagnosed cancer worldwide, was estimated to have had 2.3 million new cases globally in 2020. In response, the Estée Lauder Companies has made research a larger part of its 2021 campaign, with particular focus on reaching under-represented communities that are often disproportionally affected by breast cancer.
As part of its 2021 Breast Cancer Campaign, the Estée Lauder Companies commissioned attitudinal research on the barriers to self-checking. Results showed that half of all women do not regularly check their breasts for signs of cancer, and this figure increases amongst South Asian women and Black women (who were found to be the least likely to check), and women under the age of 40.
With its first instalment taking place back 1992, 'Time to Unite' continues to inspire people and find more ways to encourage everybody to regularly check their breasts for signs of cancer.
There is still a long way to go, but together we have a much better chance of one day saying that we've beaten cancer.
'Time to Unite' will be held online on 20 October 2021 (7 – 8pm) via timetoendbreastcancer.co.uk. You can also follow the event on social media at #TimeToEndBreastCancer and @esteelaudercompanies.
Featured image: Getty Images
Shangri-La The Shard Goes Pink for Breast Cancer Awareness Month