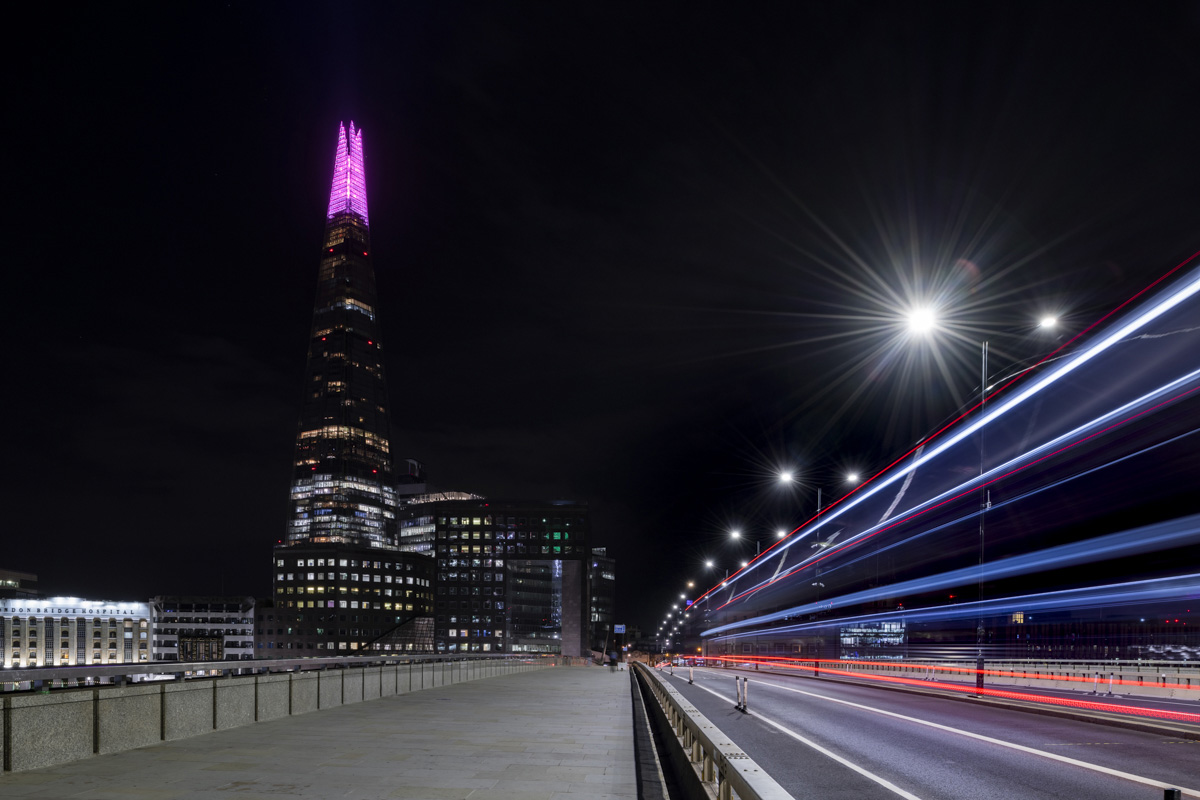 Here's Why The Shard Will Be Lit Up Pink This Saturday
Featuring a new menu and décor that will surely tickle you pink
As dusk falls on Saturday night – the first night of October – the Shard will light up the London skyline with a pink glow. It's happening thanks to famous London hotel, Shangri-La The Shard, in aid of Breast Cancer Awareness Month, which takes place every October. Around one in seven women will develop breast cancer during their lifetime but, thanks to critical care, treatment and research, survival rates in the UK have doubled in the last 40 years. We still have a long way to go, but it's also important we celebrate what has been achieved. The Shard are once again collaborating with their neighbour, Guy's Cancer, to raise money and awareness for this important cause. From delicious cocktails to pink afternoon tea, here are the pink events to check out at the Shard this autumn.
Shangri-La The Shard Goes Pink for Breast Cancer Awareness Month
One of London's most famous buildings, The Shard, will be lighting up pink on 1 October – a repeat of last year's inaugural event – in aid of Breast Cancer Awareness Month. It's all thanks to the building's hotel, Shangri-La The Shard, which will also be getting the pink treatment, with the interiors flushed pink, featuring blossoms, ribbons, and pampas and neon pink art installations designed by McQueens Flowers. Transforming the afternoon tea and cocktail menus, too, a percentage of the proceeds will be going to Guy's Cancer to support their pioneering, lifesaving work.
Pink Afternoon Tea at TĪNG Restaurant & Lounge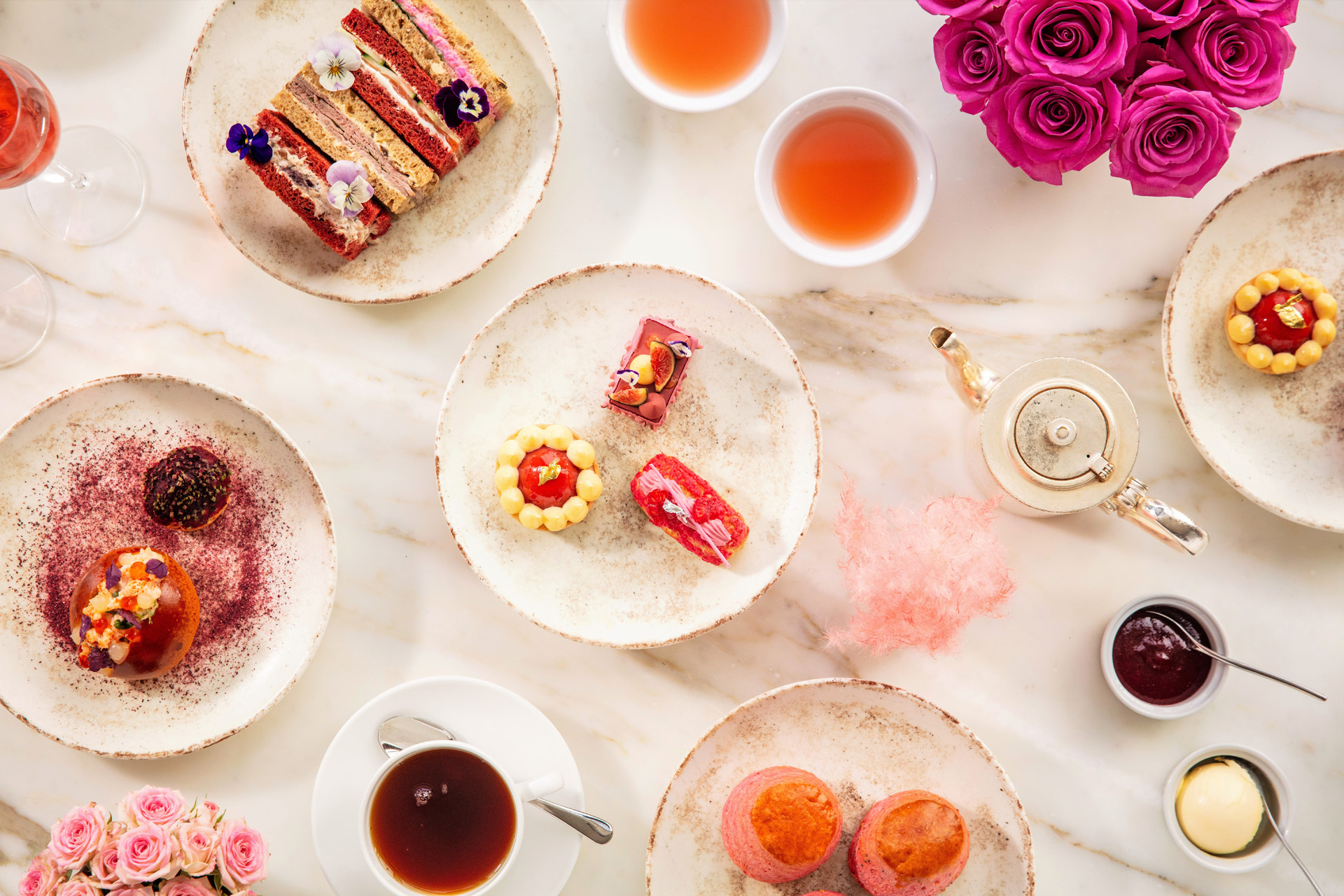 The Pink Afternoon Tea will be served on level 35 of the hotel, in the TĪNG Restaurant & Lounge. Guests will have the opportunity to tuck into a selection of finger sandwiches, freshly baked pink scones with strawberry jam and clotted cream, and Shangri-La's signature loose-leaf teas (which include a pink, Very Berry welcome tea).
New to the line-up this year are some special pink pastries – Raspberry, Lychee and Rose Éclair and a Rhubarb and Frangipane Tart –designed with the help of three women cared for by Guy's Cancer, who visited the hotel for a morning of pastry decoration.
Those looking for something a little stronger can get add a glass of Veuve Clicquot Yellow Label or Laurent-Perrier Cuvée Rosé Champagne to teatime. Cocktail lovers should try Pink Warrior, a rum-based cocktail with Rosé Wine Syrup, Cranberry Juice, Lemon Juice, Orange Bitters and Laurent-Perrier Champagne. And mocktail fans, try the delicious and delightfully pink Hibiscus Spritz, made with Hibiscus Flowers, Hibiscus Syrup, Lemon and Soda Water.
Get your camera ready: the showstopping tea will conclude with a pink Spiced Pear and Vanilla pastry, designed to look like a miniature Shard.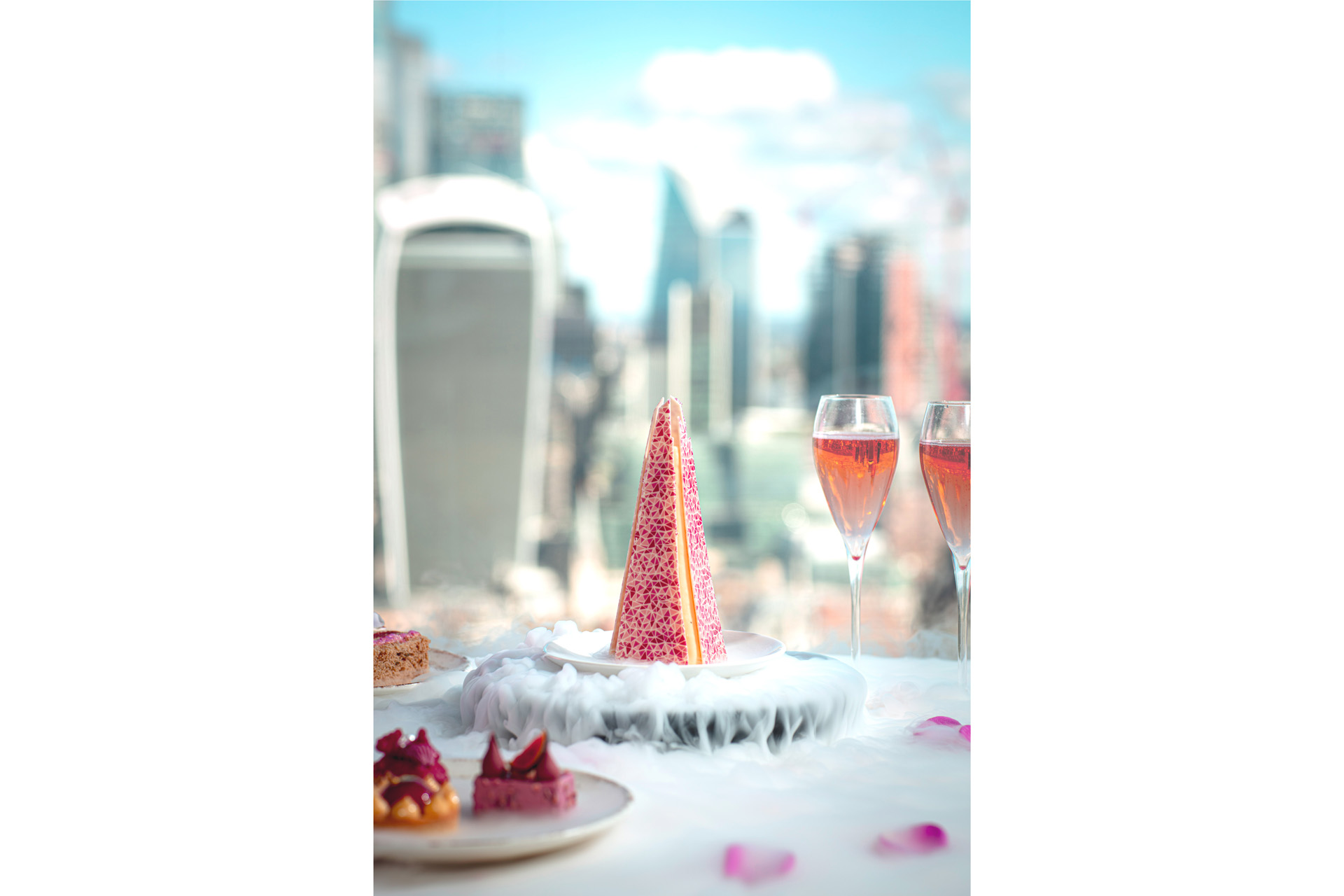 Pretty Pink Cocktails in GŎNG Bar & Bar31
Sip pink delights in the sky: GŎNG Bar on level 52 of the Shard will be serving an Asian-inspired cocktail in aid of Pink Month. Chausuyama Garden – inspired by Mount Chausu in Japan's Aichi Prefecture, where over 400,000 bright pink phlox plants cover the mountain – is made with Monkey 47 Gin, Hanatare Shochu, Blackcurrant, Violet and Lavender.
If you prefer to keep your feet on solid ground, Bar 31 will also be serving up a fruity and sparkly Cinderella cocktail, made with Ketel One Vodka, Rose, Lychee, Lime, Prosecco and Pomegranate.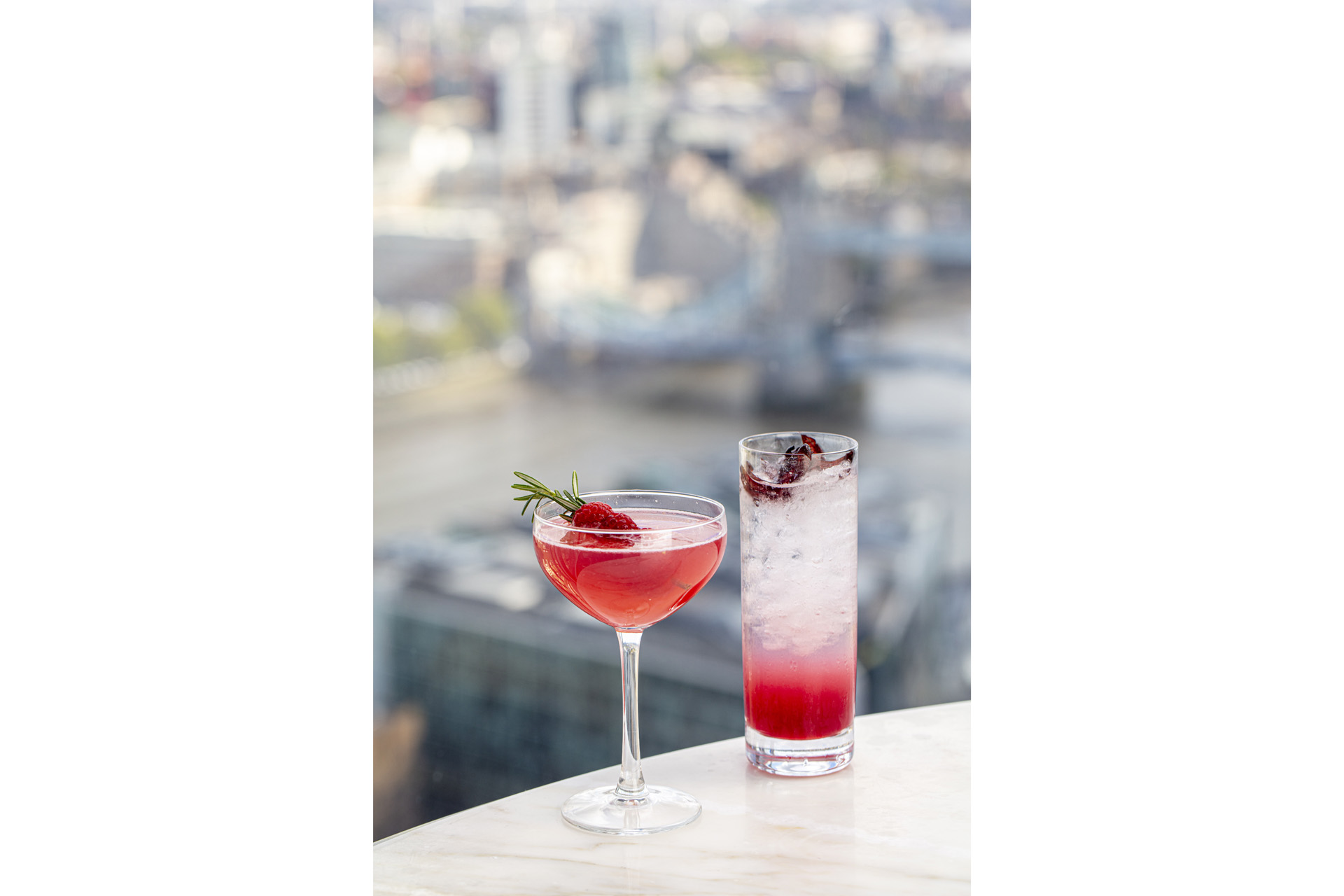 BOOK
The Pink Afternoon Tea will be served at TĪNG Restaurant & Lounge every day from 4 October – 6 November, starting at £69 per person. shangri-la.com
Featured image: (c) Marek Sikora Photography