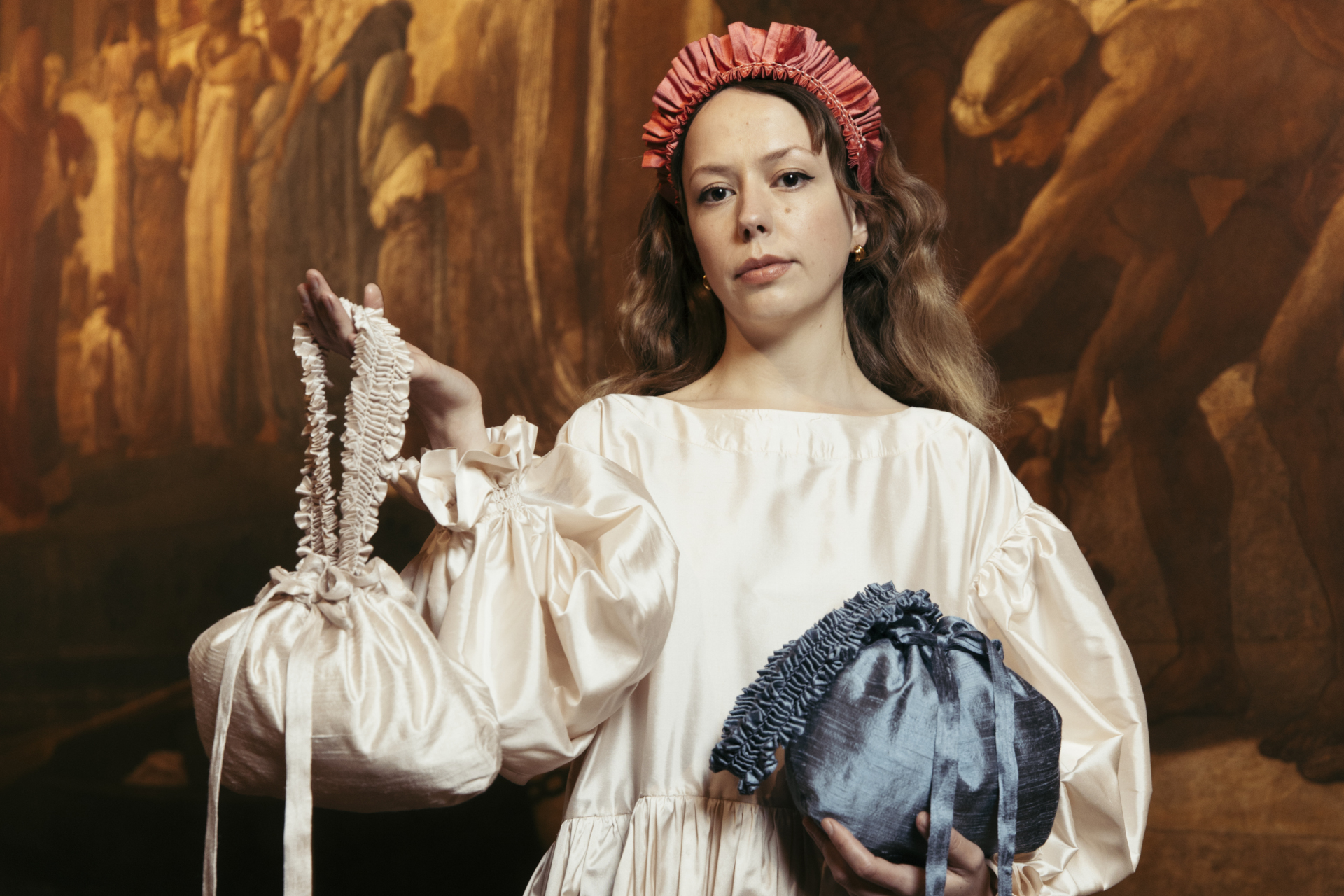 Gathering Attention: The V&A's Collection with Cawley Studio
---
Breathing new life into British fashion history, one stitch at a time
We call a lot of things British – football, afternoon tea, fish and chips. But one of the hidden gems in British history is smocking, the embroidery technique that started out lining common work shirts and worked its way up to decorate designer gowns. In the V&A's new collection with Cawley Studio, smocking takes centre stage in a tribute to historical and contemporary fashion.
The V&A's Collaboration with Cawley Studio
The world's leading museum of art and design is back again with another collaboration for fashion lovers. Partnering with British womenswear brand Cawley Studio, the V&A has released an exclusive collection available for purchase on the museum's online shop.
Founder of Cawley Studio, Hannah Cawley, was invited to explore the V&A archives for inspiration. Her muse: smocking. Hannah, who had used the technique throughout her professional career, was instantly drawn to this side of the archive.
The V&A's extensive collection of smocked pieces is a tribute to the English-born technique, one that has been practiced here in the UK since the Middle Ages. Characterised by the gathering and embroidering of fabric, smocking is used to create garments that bring back a more romantic and whimsical visual language – one that is not lost on the V&A and Cawley Studio's new collection.
The collection, consisting of five pieces, features a blouse, bags, and hair accessories that have all been hand cut and made in London. Cawley Studio, wanting to celebrate quality craftsmanship and British manufacturing, has made each item using responsibly sourced materials and domestic labour. Hannah herself had a huge role in every aspect of the collection's creation, from research and design to hand-smocking each piece at home with her mother.
'When I was younger my mum would take me to the V&A. We took a special trip to see the Grace Kelly exhibition which I remember so vividly,' says Hannah Cawley, founder of Cawley Studio. 'I feel extremely lucky to have been asked to work on a collaboration with a museum that has been such an inspiration to me.'
Shop the Collection
The collection is available for purchase now at vam.ac.uk
Featured image: Hannah modelling the collection. Photography by Luke Fullalove (c) the Victoria and Albert Museum, London 
V&A East: A Celebration of Global Diversity and Young Creativity