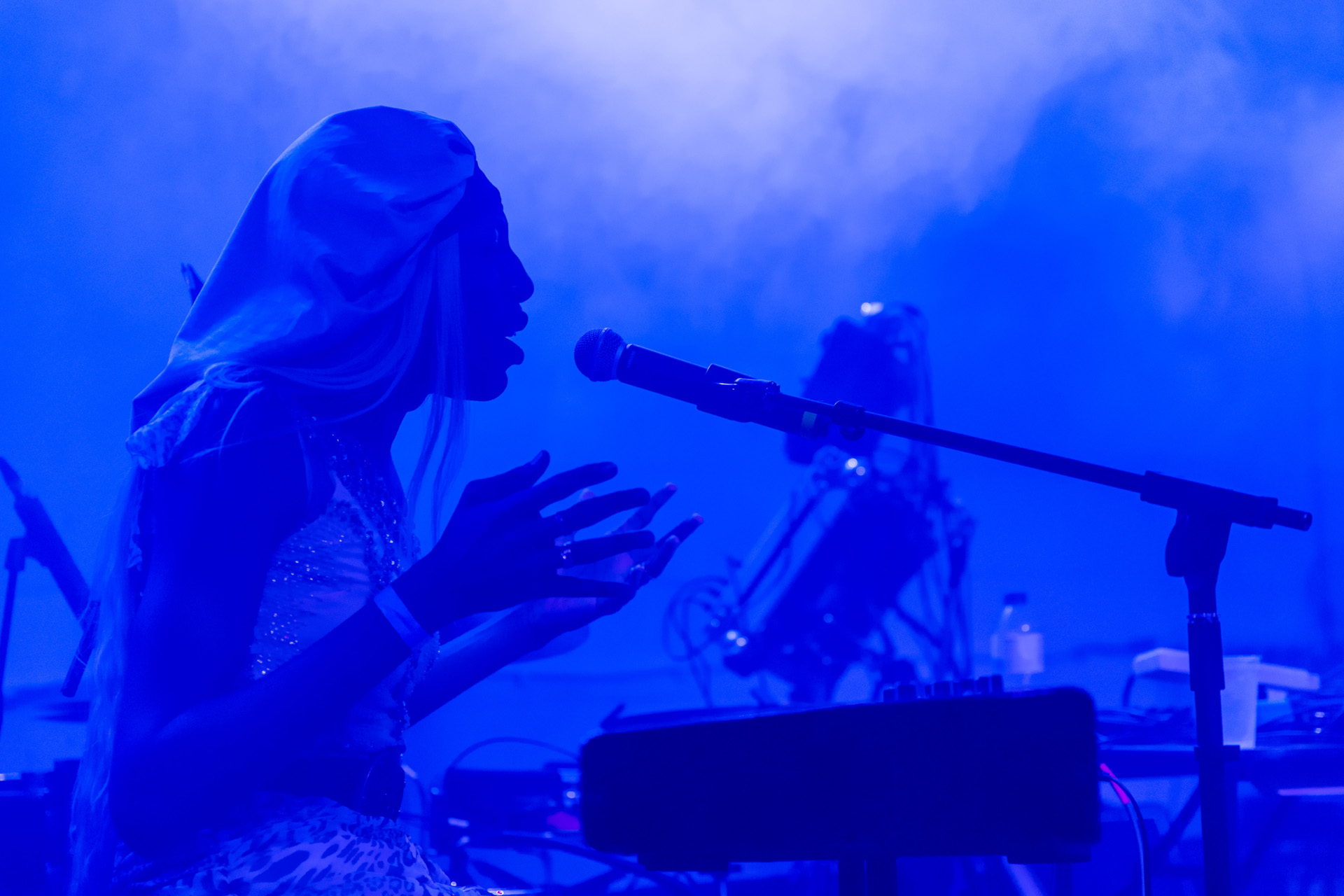 V&A East: A Celebration of Global Diversity and Young Creativity
---
Everything we know about the V&A's newest museum project
One of West London's most beloved art institutions is headed East. V&A East is a new project and creative site aiming to empower young people and open pathways into the creative industry. With an emphasis on making, creativity, and development, V&A East is set to become a local hub for creatives of all ages in east London.
V&A East
An exciting new museum project was announced last week by the V&A's current director, Gus Casely-Hayford. Tasked with the goal of providing a platform for the creatives shaping today's critical conversations, V&A East will empower young people and urge them to connect with their local communities as well as global discourses.
Set in Queen Elizabeth Olympic Park in east London, the project will see the creation of two new sister sites to the current V&A Museum. The first site, the V&A East Storehouse, is scheduled to open at Here East in 2024, while the second site, the V&A East Museum, will open on Stratford Waterfront in 2025.
Celebrating global diversity and creative visionaries, the new exhibition spaces will use a non-linear approach to historical storytelling to encourage links between disciplines, geographies, and time periods to prompt conversation on contemporary social issues.
Young people local to the area will also play a large role in how exhibitions will be delivered, from programming and events to opening hours and ticket prices, establishing a hub of creativity that is accessible to all.
The new additions to London's cultural scene will also form part of East Bank, the Mayor of London's Olympic legacy project to create a new arts, innovation, and education hub in Stratford's Queen Elizabeth Olympic Park.
The Collection
Like its predecessor, V&A East will collaborate with numerous artists – both established and upcoming – to create artworks that use the current collection as a catalyst for new ideas and conversations.
The first acquisitions for the new collection centre on stories of global creativity and the motivations for making. Highlights include Kehinde Wiley's Portrait of Melissa Thompson (2020), Jamie Hawksworth's Preston Bus Station series (2011-2018), Ranti Bam's Itari (2020), Mawuena Kattah's Auntie, Mum and Me talking about my Fabric Collection (2016), and Molly Goddard's Daria dress worn by Beyoncé in the 2020 visual album Black is King.
The V&A East Storehouse has also announced the acquisition of Sir Kenneth Grange's Archive and Margarete Schütte-Lihotzky's Frankfurt Kitchen (1926).
Uplifting Young People Within the Creative Industries
The V&A have also outlined plans to create opportunities for young people through an extensive outreach programme. Championing the voices of underrepresented communities and movements, the V&A East Youth Collective Programme will provide a 6-month paid advisory opportunity for locals aged 16 to 25 to shape the way V&A East will run and engage with visitors.
The first residency to be announced features RESOLVE, an interdisciplinary design collective that combines architecture, engineering, technology, and art to address social challenges. RESOLVE has already worked across the four Olympic boroughs to hold creative workshops where young people can connect to their local area, and the work produced will be used to create a series of installations throughout the local area.
The second, part of a new creative residency supported by Google Arts and Culture, features A Vibe Called Tech. Exploring the intersection of black creativity, culture, and innovation, they will be collaborating with young people on a series of digital content experiments that will inform creative programme.
Gus Casely-Hayford, V&A Director and COO, explained how: "V&A East will build on the V&A's long-standing heritage in east London and founding mission to make the arts accessible to all. We are shaping a new creative campus and social space, and by working closely in partnership with our local communities, will highlight the cultural dynamism, youth and creativity of east London. We want to amplify the role museums play as a platform for discovery, hope and conversation in our rapidly changing world, to help foster the next generation of Alexander McQueens."
HOW?
You can find out more details about the projects, including its forecasted opening dates, at vam.ac.uk.
READ MORE:
Ina Sarikhani Sandmann on Redefining Iran at the V&A / The Best Art Exhibitions in London
Featured image: V&A East Late This Must Be the Place, Hackney Wick, 2019 (c) Victoria and Albert Museum, London