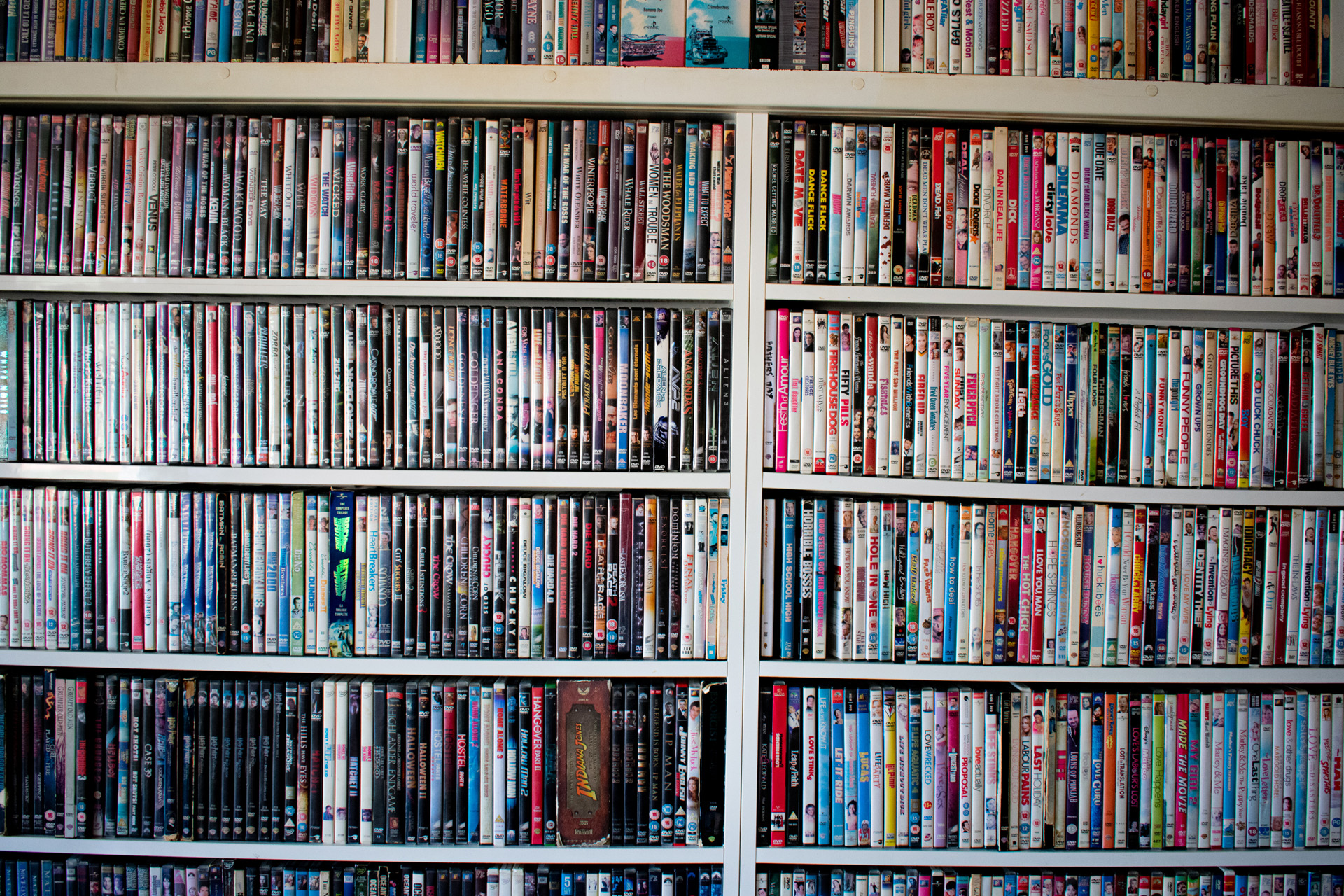 What Is A Movie Library Historian? In Conversation With George Feltenstein
---
Warner Bros. is celebrating its 100th anniversary this year
On 4 April 1923, four brothers came together to create and incorporate Warner Bros. One hundred years later, Albert, Sam, Harry and Jack Warner's project stands at the forefront of every aspect of the entertainment industry: film, television, animation, comic books, video games, studio tours, themed entertainment, and more. All of this has contributed to a vast library consisting of over 145,000 hours of programming, 12,500 featured films, and 2,400 TV shows comprising over 150,000 individual episodes, and spanning a diverse portfolio of some of the world's most loved franchises, from Looney Tunes to Harry Potter to Game of Thrones. In celebration of 100 years of Warner, we sat down with George Feltenstein, WarnerMedia's resident Library Historian, to look back on the century's greatest hits.
In Conversation With George Feltenstein, WarnerMedia's Library Historian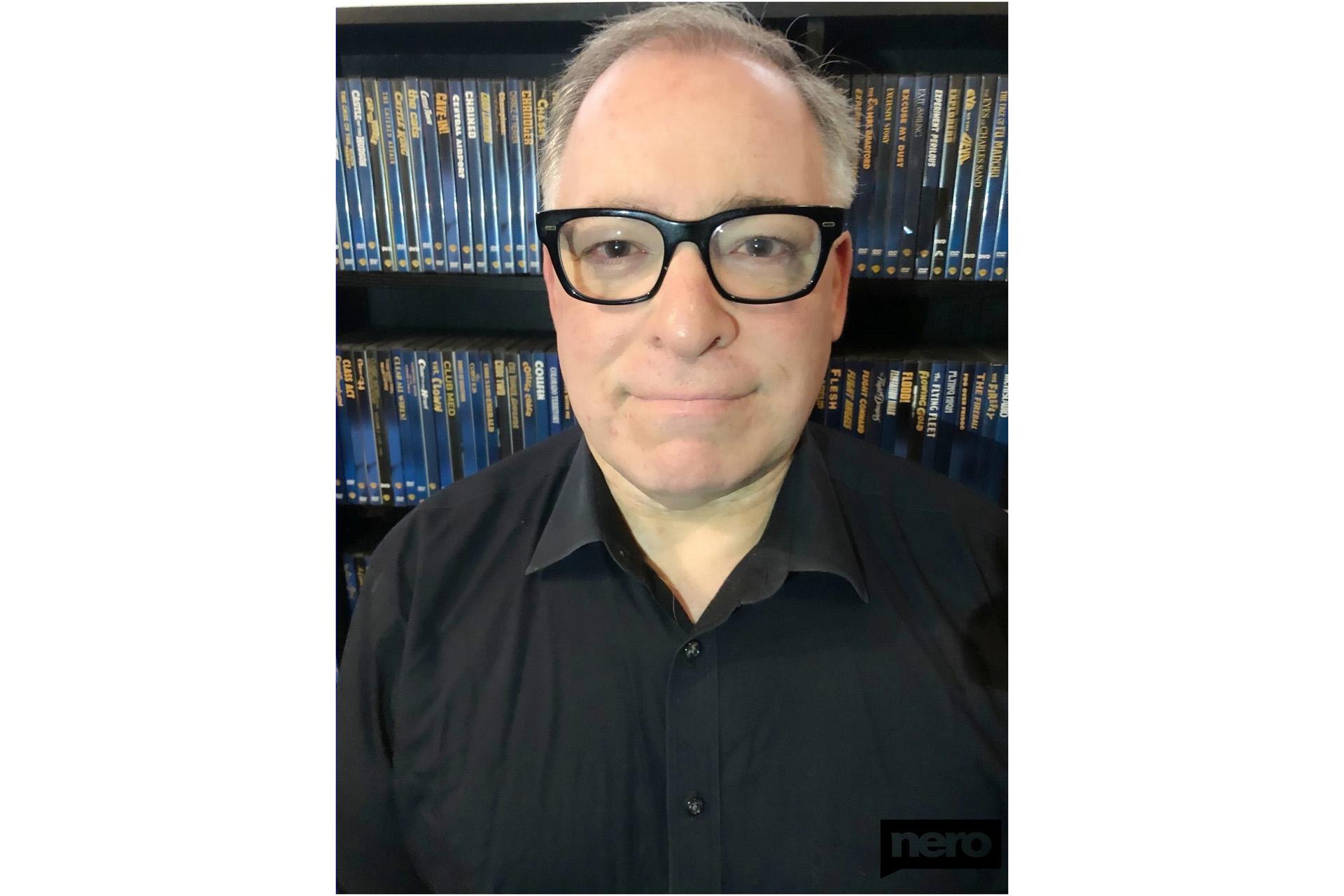 Hi, George! Let's talk about 100 years of Warner. Could you tell us about what Warner is doing to celebrate?
Of course! I'm personally very gratified that the company is taking this on in such a major way. Around 2018, I was telling various people here, if we're going to turn 100 in five years, if we want to have a big concert, you know, at Royal Albert Hall, for example – and that was my example – I think you need to book it now. We got a little bit of a late start because of all the changes within our company but, despite the pandemic, sometime in 2020, plans started to formulate and people started talking.
We're going to have a four hour documentary about the history of the studio. The filmmaker, Leslie Iwerks, is fantastically talented, and I think people are going to really, really enjoy it. It basically carries the Studio's theme of celebrating every story. 
How does it feel to work for such a monumental company?
My office is actually on the studio lot – the office I work out of is actually 98 years old – and that is a great pleasure. It's very awe inspiring to actually be on these grounds, to know that this is where Humphry Bogart, Betty Davis, James Cagney, Joan Crawford and James Dean, all those legends, walked the same steps that I walk. I've been here 26 years, every day is like the first day. I'm awed by the opportunity to further the legacy of these people. And that involves my work in film preservation, film restoration, overseeing the Warner archive collection for home video releases. It brings me enormous satisfaction, both on a personal and professional level.
Where were you in your career when you arrived at Warner?
I actually moved from being at MGM – I was the head of the home video division there, and I was hired by them to bring their classic library to home video. Warner Brothers ended up being our distributor for most of my tenure at MGM, so we were in a business partnership, and whenever we'd come over here for a meeting, I would always say, 'I wish I worked at Warner Brothers'. And finally, that wish came true. 
How does the company honour its legacy?
I don't think it's a secret that we went through a little bit of a tumultuous time with the prior owner of Warner Bros. But now we are in a position where we have leadership that honours the legacy of the Warner brothers. Our CEO David Zaslav asked to have Jack Warner's desk put in his office. As soon as I heard that, I said, 'Wow, we have someone here leading our company who recognizes the importance of our past, which can build to a great future.' History is a great teacher, and you can learn from the past. Right now, we're looking forward to what the future brings, and what Warner Bros. productions are upcoming and in the planning stages that can equal the greatness of our past successes. It's a very exciting time. 
What is it about Warner that made you love it so much?
The reason I love Warner Brothers so much – and have loved it since I was a kid – is that Warner Brothers was, and still is, the most, I believe, progressive studio in terms of being in touch with the people and the common man. If you look at Warner Bros. movies from the 1930s, they were 'ripped from the headlines': they were talking about the Depression, the threats of fascism, the fear of what eventually happened that led up to World War Two. They were not afraid to tell those kinds of stories. But they also created escapist entertainment like the Busby Berkeley musicals and whatnot. The ethos of the Warner Brothers themselves was to educate, entertain, and enlighten; they took that very seriously. So, through all the different leaders and management and production slates that have come to be in this company over the past 100 years, there is a through-line of making films that matter to people.
What does your day-to-day job entail?
My role here is to look at the classics and finding ways to bring people the best quality presentations of these older films. The better the presentation, the more you're likely to get a younger audience enthralled. I'm equally as enthused about our animation; another part of what I do here is work with the classic animation and make sure that people recognise these films were made for theatres. They were made for adults, as well as children – not television babysitters, though they ended up on television. We continue to do all sorts of animation, but the golden age Looney Tunes and Merrie Melodies, they're timeless.
Day to day, very often, I'm looking at new, remastered iterations of our films as we re-release them. I work with our theatrical group about reissues. I worked with the BFI recently on a film by Mike Hodges, who just passed away, on one of his films he really wanted to see back in theatres. I talk to people in all the archives. In about an hour, I'm going over to our motion picture imaging facility, which is where we do most of the mastering, to look at a film of ours from the 1920s that's getting a brand new restoration – so that people can look at this that's nearly 100 years old and be compelled by the entertainment and cinematic magic of that film. And then I may be looking at a film from five years ago that we're sprucing up. I never know, except for set meetings, what the day may hold. So every day is partially planned and partially a surprise. 
Are remasters ever just down to your personal taste?
Oh yeah – it's the core of what I've been doing since I joined the company: figuring out what the right films are to be promoted at what time, seeing if there is something going on that's a drafting opportunity. If there's a remake of a film, sometimes we'll promote the original – or sometimes we won't, because the new film and the filmmaker responsible for it doesn't want anything to overshadow it. When we have a new DC film, we will usually re-promote the particular superhero if they were represented beforehand. We also look for the opportunity to create special features, and to create something for television that will cross promote. I've produced over 100 soundtrack albums that were remastered from the music recordings of our older films – so it's music, it's film, it's scripts. We have also found missing footage on dozens of films that had only been seen in edit in unedited form, and been able to bring them back to the public fully restored with the original footage as the director intended.
And you do lots of archival interviews, too?
Yes – we had a very aggressive archival interview program that started in the 90s and lasted almost I'd say almost 20 years. We got 500 people who worked at Warner Brothers or the other studios that are part of our library now, famous performers, directors, editors, children of famous people who passed away. So this film archive exists with over 500 people, many of whom now have passed away, but we shot them on film, not on videotape, so that whatever technologies changed, we would have that to go back to. Around 15 years ago, we were doing a new rerelease of A Streetcar Named Desire for its anniversary, and we got an interview with Carl Waldon who had yet to pass, but he would shortly thereafter. But Kim Hunter, who won the Academy Award for Best Supporting Actress for that film, she had passed on, but we had her archival interview, so when we were creating a 'making of' documentary to go with the home entertainment release, we were able to call upon the archival interview to fill in the holes. And that has happened on literally hundreds of projects.
Looking forward, then, where do you think Warner Bros. will be after another 100 years?
I think the one thing that will be a continued through-line is a commitment to good storytelling that will stand the test of time. There is nothing that replaces the theatrical experience of going into a theatre – the communal experience. Films are an event, and the people that create them create them to be seen on the big screen. Obviously, the pandemic forced people to see and seek out entertainment in other ways. Now that we're hopefully past that, people are returning to the theatres. I know that our production schedule here at Warner Bros. will be more aggressive and ramped up in future years as it was in the past. 
We're in an era of change right now where people are questioning what is the best path forward. But when it all comes down to it, it's about telling stories. It's about compelling acting and directing – all the craftsmanship that goes into creating these motion pictures and television programs – that will stand the test of time and be meaningful to audiences. That was the way it was really at the beginning for the four brothers. That's the way it is now for Warner Bros. Discovery. I feel very honoured and proud every day to come to the studio and carry on in the footsteps of the people that built the place.
The Best Warner Bros. Films, According To George Feltenstein
Casablanca 
(1942)
If I had to pick one that represents the studio, it would be Casa Blanca. Casa Blanca is considered one of the greatest films of all time. But not only that, it is timeless in its storytelling, and the power of its political messages, as well as the romantic love story. It's really a perfect film – the kind of film that someone who isn't familiar with classic film could relate to, and it could lead them down the path to other discoveries. It's hard for me to imagine, when I watch that film, that it's 80 years old. We've restored it many times and improved it with technology, not only home entertainment on a disk, but for streaming, digital download and theatrical projection. Casa Blanca is always showing someplace around the world.
Harry Potter 
series
I think the impact of the Harry Potter series, those eight films, is going to endure the way the Wizard of Oz has endured. They will never date – they will always be new, fresh entertainment to new generations.
A Star Is Born
(2018)
I'm a little bit more partial to the classic era of filmmaking, but I also take enormous pride in the contemporary films that the studio has made, that have been so cutting edge and bridge so many audiences worldwide. I love Lady Gaga's A Star is Born. I love the Judy Garland A Star is Born that was made in 1954, and that was a remake. But what Bradley Cooper did in that movie – directing it, starring in it… It was faithful to the subject matter yet unique and its own new iteration.
Joker 
(2019)
Joaquin Phoenix's performance in that and Todd Phillips' perception of the character, and the way he makes his social commentary, is outstanding – and quite deserving of the Academy Award.
Crazy Rich Asians 
(2018)
Incredibly successful, and I am hoping they start on the sequels, because I know they bought all the books!
Warner Bros. Studios celebrates its 100th Anniversary in 2023. Pre-order the studio collection 4K boxset at shop.warnerbros.co.uk
Featured image courtesy of Getty.