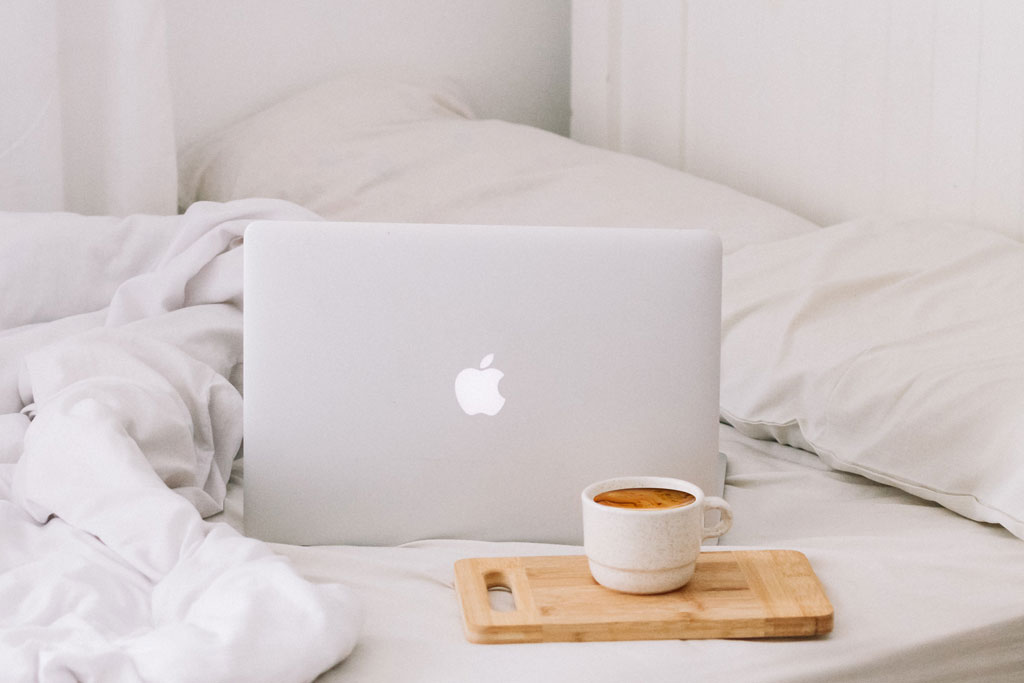 9 Feel-Good Movies to Watch on Netflix Right Now
---
From Matilda to Dirty Dancing
There's nothing like a feel-good film to lift your mood and brighten spirits – and luckily Netflix is filled with a bunch of them. We bring you nine of the best feel-good movies available on the streaming platform right now. From Eat, Pray, Love to Matilda and The King's Speech, these uplifting and inspiring films are guaranteed to make you feel good.
10 Feel-Good Movies to Watch on Netflix Right Now
To All The Boys I've Loved Before
It might be branded a 'teen romance', but To All The Boys I've Loved Before has captured the hearts of adults and teens alike. Based on the best-selling book by Jenny Han, the film follows sixteen-year-old Lara Jean Covey and the trouble that unfolds when her secret love letters are mysteriously sent to her childhood crushes.
Feel-good factor: The lighthearted rom com reminds us that sometimes in order for things to go right, they have to go wrong first.
The King's Speech
Colin Firth stars as King George VI in this inspiring Academy Award-winning drama about overcoming that which holds us back. Speech therapist Lionel Logue (Geoffrey Rush) aids King George in gaining control of his speech impairment – an unfortunate stammer which hinders him from addressing the nation – in order to deliver an inspiring and unifying speech ahead of the impending World War.
Feel-good factor: 'You don't need to be afraid of things you were afraid of when you were five' – Lionel Logue is the therapist we all need right now.
Clueless
It's a 90s teen comedy which needs no introduction and one we can never get enough of. A newfangled Beverly Hills adaptation of Jane Austen's beloved Emma, Clueless follows the kind-hearted (and relatively ditsy) Cher as she attempts to matchmake and 'make popular' new girl Tai.
Feel-good factor: Friendship goals, light-hearted humour, Paul Rudd and plenty of plaid – what's not to feel good about?
Just Go With It
If it's an Adam Sandler feature, then it's a feel-good film. Plus, this one stars Jennifer Anniston. The film follows plastic surgeon Danny Maccabee as a web of white lies leads him to Hawaii with his new girlfriend and fake ex wife and family. As you can imagine, things get hilariously complicated.
Feel-good factor: It's somewhat unrealistic yet joyously entertaining – plus, we love a happy ending.
Eat, Pray, Love
As feel-good movies go, this one will inspire you to travel the world (post-pandemic, of course). Based on the iconic and award-winning novel about 'One Woman's Search for Everything', Eat, Pray, Love is an essential feel-good film following author Elizabeth Gilbert's (played by Julia Roberts) real-life journey – across Italy, India and Indonesia – towards self-discovery.
Feel-good factor: The inspiring and uplifting romantic comedy makes us want to drop everything and travel the world. More importantly, it showcases the importance of finding happiness and independence, wherever that may be.
5 Feel-Good Podcasts to Help Lift Your Mood
Dirty Dancing
Patrick Swayze and Jennifer Grey star in this beloved 80s rom com based on Frances' – or 'Baby's – unlikely relationship with 'bad boy' dance instructor Johnny. Despite a host of underlying issues, including Baby's parent's disapproval, the young dancer's heartfelt relationship – and Baby's elder sister's hilarious hula dance – makes this a timeless feel-good film.
Feel-good factor: The iconic final dance scene is one of the most feel-good movie moments of all time.
Matilda
Comedy, magic and Miss. Honey; whatever age, Matilda never fails to make us feel good.
Feel-good factor: The film makes us believe anything is possible – even making your way through an entire chocolate cake. (You can do it Bruce).
Trainwreck
Written by and starring Amy Schumer, Trainwreck follows promiscuous 'party girl' journalist Amy Townsend as she embarks on her first long-term relationship, despite not having much faith in monogamy.
Feel-good factor: It's a refreshing alternative to the often cringeworthy rom coms, hitting all the feel-good notes without eliciting any cheesy clichés.
About Time
There's so much to love about this British romantic comedy, from Domhnall Gleeson's lovable portrayal of time traveller Tim Lake, to the heartfelt relationship which blossoms between himself and Mary, played by Rachel McAdams. Plus, we could watch the film for Bill Nighy alone.
Feel-good factor: This heartwarming film makes us appreciate all the little things in life.
DISCOVER MORE:
The Best Royal & Historical Dramas to Watch Right Now / 13 Classic Films You Have to Revisit / Best Art Films & Documentaries to Watch Now