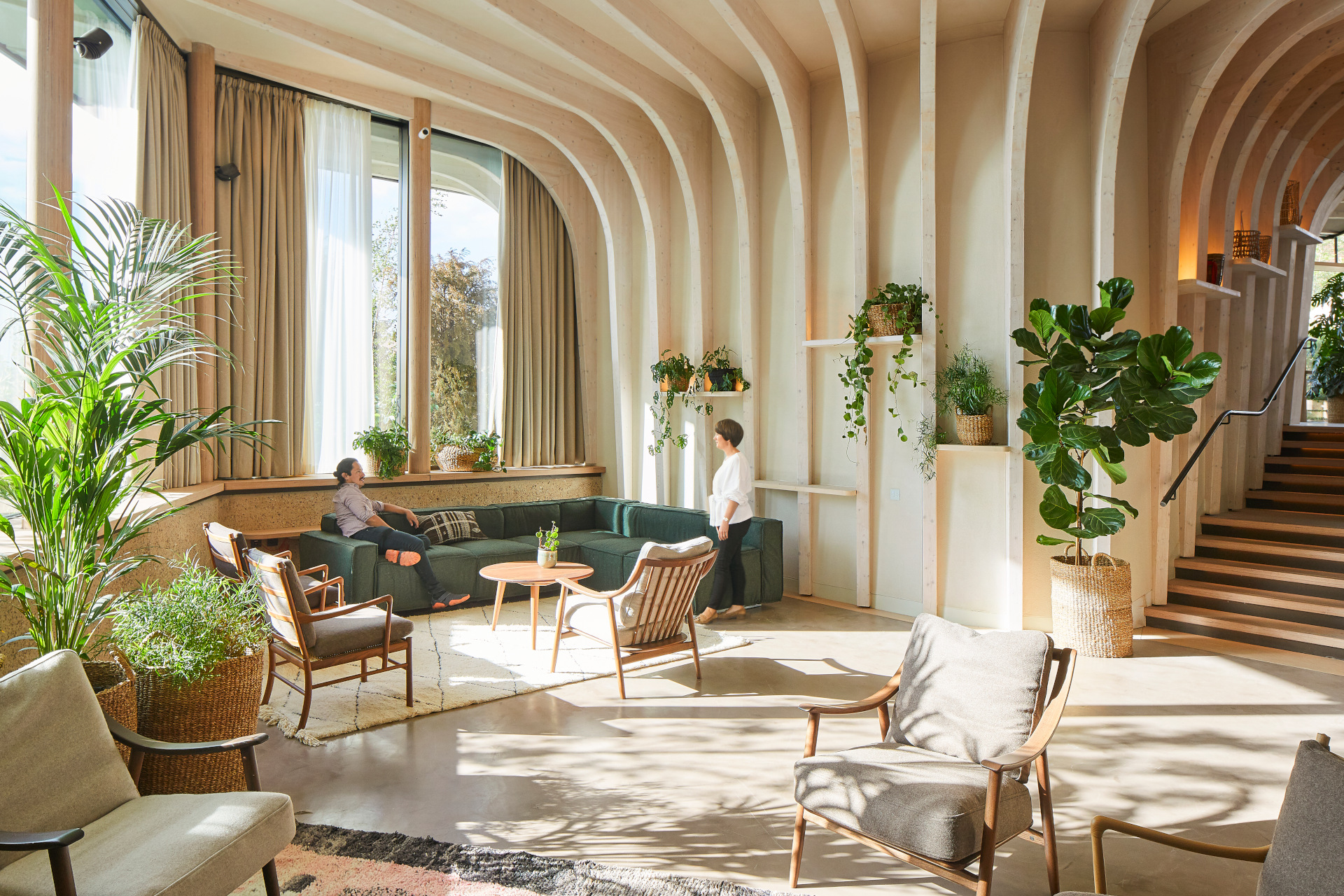 What Buildings are the Best Examples of the Built Environment?
---
Key industry figures take their pick
To celebrate 90 years since The Building Centre was founded, 90 names, from industry heads to actors, writers, artists, architects and architectural historians, have been asked to nominate which British building they would choose to be the best example of the built environment, created or repurposed in the past 90 years.
The Building Centre was founded in 1931, and formally opened its doors to the public in September 1932. Frank Yerbury, an architectural photographer of some note, was its first managing director, and despite his lack of formal training he was a charismatic and influential figure, bringing leading architects into the Centre including Basil Spence and Giles Gilbert Scott. He was also ahead of his time in ensuring that women had a strong presence at the Centre, not least with an exhibition of Women in Architecture.
Here, Joanna Lumley, Kwame Kwei Armah, Antony Gormley, Frank Auerbach and Joseph Paterson share their choices.
What Buildings are the Best Examples of the Built Environment?
Joanna Lumley: Maggies Centre, Leeds
Dame Joanna Lumley DBE FRGAS is an English actress, presenter, author, and activist. She won two BAFTAs for her role at Patsy Stone in the BBC's Absolutely Fabulous, and in 2017 was honoured with the BAFTA Fellowship award She is an advocate and human right activist and supports a number of charities.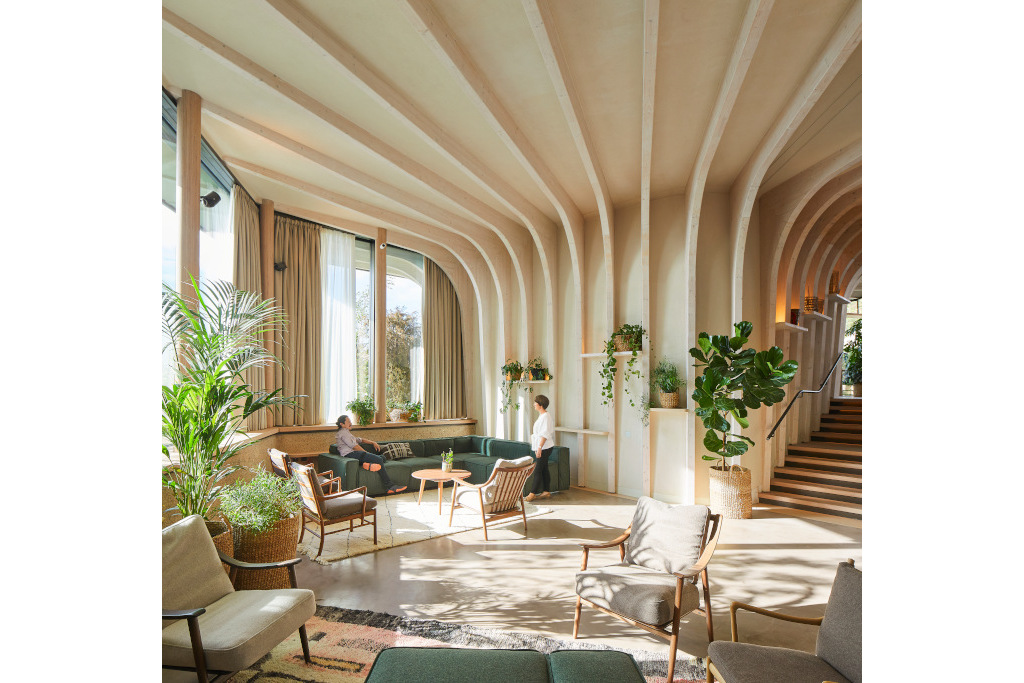 'Thomas has given London, indeed Britain and the world, glorious buildings, magical spaces that capture his amazing abilities to build spaces that celebrate our world, from buildings to gardens, even a new Routemaster bus. To choose between his British work is so difficult: the Coal Drops Yard in Kings Cross, the Bombay Sapphire Distillery in Whitchurch, Google's new offices also in King's Cross. But the Maggie's Centre in Leeds, for people with cancer, that Thomas has built stands out as something very special' says Joanna.
The architecture
The Maggies Centre in Leeds was designed by Thomas Heatherwick and is located within the campus of St.James's University Hospital in Leeds. Dame Joanna and Thomas Heatherwick first worked together on promoting the Garden Bridge, designed by Heatherwick, a project which failed to get the necessary funding.
'Our aim was to build a home for people affected by cancer that would be soulful and welcoming, unlike other typical clinical environments,' said Thomas Heatherwick. 'By only using natural, sustainable materials and immersing the building in thousands of plants, there was a chance for us to make an extraordinary environment capable of inspiring visitors with hope and perseverance during their difficult health journeys.'
The interior of the centre explores everything that is often missed in healing environments: natural and tactile materials, soft lighting, and a variety of spaces designed to encourage social opportunities as well as quiet contemplation. Windowsills and shelves are intended for visitors to fill with their own objects to create a sense of home.
Joanna Lumley talks Patsy, makeup and why she had to get rid of her Ferrari
Antony Gormley: The Apollo Pavilion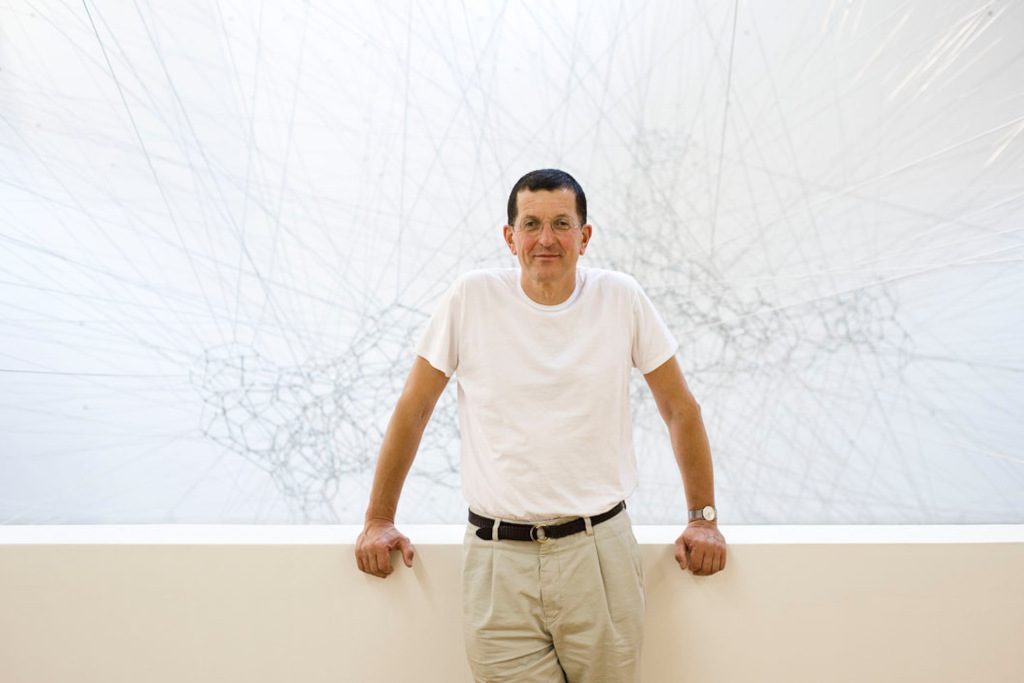 Sir Antony Gormley OBE RA is a British sculptor whose work includes the Angel of the North in Gateshead. He attended St Marin's School of Art and Goldmsiths in London, then completed his studies with a post graduate course in sculpture at the Slade School of Fine Art. Almost all his work takes the human body as its subject, often with his own body as the basis for the metal casings.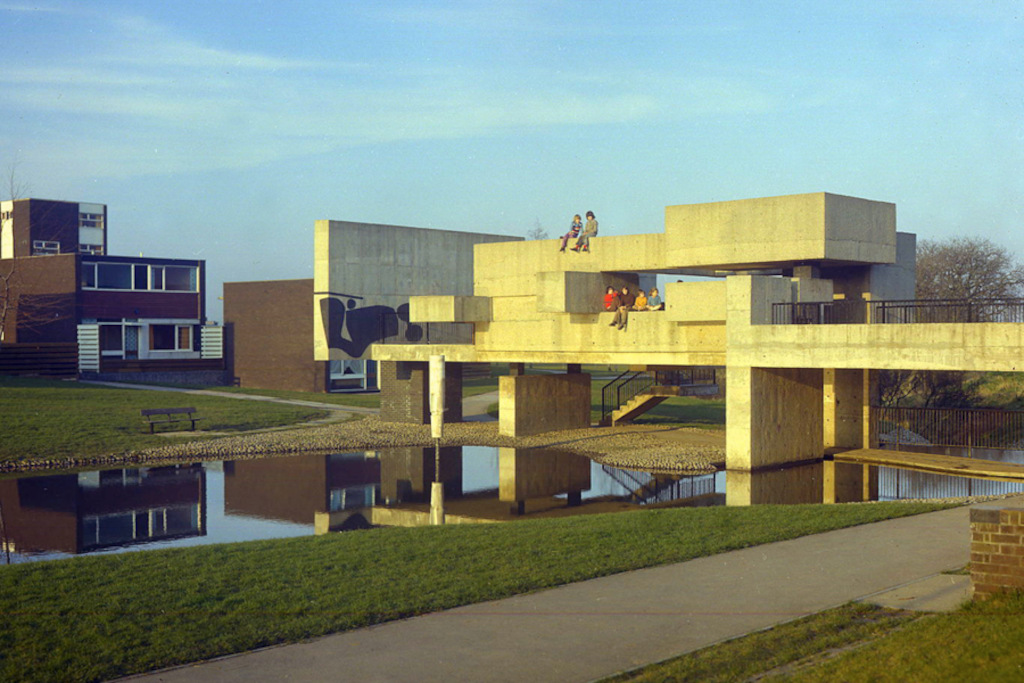 The idea for the Apollo Pavilion was the culmination of Victor Pasmore's involvement with the planning and design of the new town of Peterlee in County Durham which began in 1954 with his appointment as a consultant architectural designer to the Corporation. The Pavilion and lake together formed a focus for the Sunny Blunts housing area and linked the areas on each side of the watercourse. In its original form the Pavilion provided a pedestrian link between the two halves of the estate.
'The work boldly uses mass concrete to play with solid and void,' says Sir Antony. 'Light catches the horizontal and vertical surfaces which are read against sky and water. It could be seen as the first example of sculpture as architecture – a relationship which has been reversed in the last quarter century, with architecture attempting to be sculpture.'
Kwame Kwei Armah Young Vic: The Young Vic
Kwame Kwei-Armah is British actor, playwright, director and broadcaster. In 2018 he was made Artistic Director of the Young Vic. From 2011 to 2018 he was previously the Artistic Director of Baltimore Center Stage. As a playwright his credits include Tree (Manchester International Festival, Young Vic), One Love (Birmingham Repertory Theatre), Statement of Regret (National Theatre) Let There Be Love and Seize the Day (Tricycle Theatre).
The Young Vic has a great record for connecting locally, and this is something that Kwame clearly feels passionate about, so as much work goes on off stage as on. He recognises the need to inspire young people and demystify theatre, and the valuable part that art can play.
'Put simply,' says Kwame, 'the Young Vic is a civic centre for those who love art and community. We are going to need accelerated healing across our country, and indeed the world. And I think theatre can play a huge part in this. The art will play its part in healing and being a balm for mental health. And so I suppose my vision for theatre is that it recognises and steps up to the very important role it has in healing this nation, and in connecting us.'
The architecture
Renovation work carried out by Haworth Tompkins retained the old butcher's shop foyer and the original innovative thrust-stage auditorium. The contract took the work to 95 per cent completion when the staff at the Young Vic completed the project with their own staff, carpenters and painters, tracing the building as if it was a theatre production.
Frank Auerbach: Sainsburys Camden Road
Considered to be one of the greatest living British artists German born Frank Auerbach was sent to safety in Britain in 1939. Both his parents perished in Auschwitz. At school he was known for both acting and painting but received no proper training until he attended St Martin's School of Art 1948-1952, and then the Royal College of Art 1952-55. His first solo exhibition was in 1955. He has made some of the most inventive paintings of recent times, not only of people but of the urban landscape, characterised by a rough impasto technique.
'Beryl Bainbridge, splendid woman and very talented writer, hated the Sainsbury's supermarket in Camden Road. Although it seems to have acquired some excrescences recently, I still think of it as a building of real power and intelligent character,' says Frank.
The architecture
'The Camden Road Sainsbury's is an outstanding example of high-tech architecture in a busy urban setting,' says Duncan Wilson, chief executive of Historic England. 'It is an unapologetically futuristic building which also sits comfortably alongside its historic neighbours – matching the scale of the 19th-century terrace opposite – and rightly deserves to be recognised for its architectural significance.'
What to Do Today: See All Too Human at Tate Britain
Paterson Joseph, The Library at Willesden Green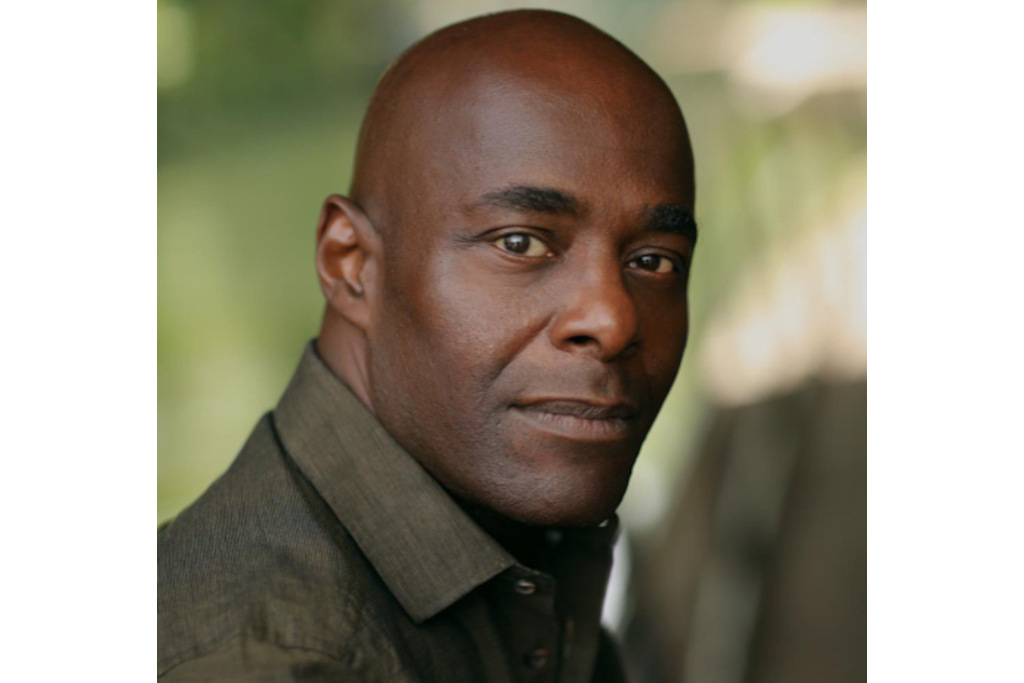 A highly acclaimed actor who has appeared at the RSC in King Lear and Love's Labour's Lost – both directed by Greg Doran. He also took the title role in Othello at the Royal Exchange Manchester. In 2019 he played Scrooge in the Old Vic Theatre production of A Christmas Carol. In 2020 he played Prime Minister Kamal Hadley in Noughts and Crosses. His most recent TV was in the 2021 series Vigil.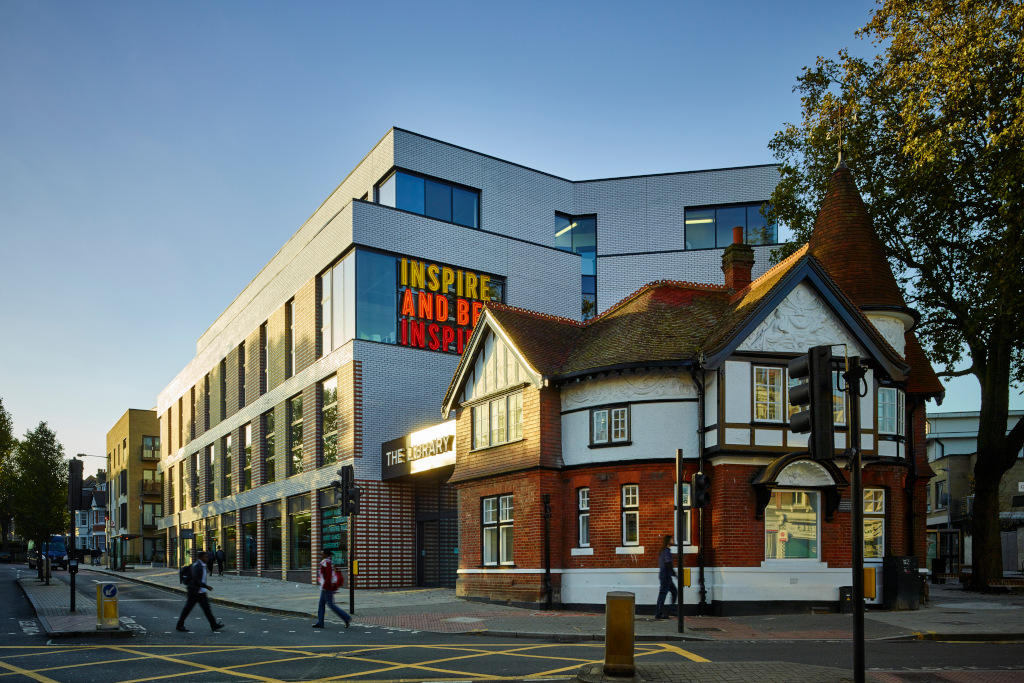 'I hadn't much of a hope at school' sums up how Paterson felt when he was 13. So he would bunk off and wander the streets, eventually ending up at the Willesden Green library. And discovered that he had  '… a penchant for literature that would lead me to Shakespeare, theatre and in to my own writing career… Books were my salvation, as much as a lifebuoy would be to a drowning child.'
As a result of the impact the library had on him, and the way his life has subsequently unfolded, he was one of the people who got involved with saving the library when it was threatened with closure by Brent Council. He carried on to fundraise for the Kensal Rise library, also threatened with closure but saved with a high profile campaign with Alan Bennett and Zadie Smith among its supporters. It now operates independently of the council, with Paterson part of a group that meets to read poetry and fundraise for the library.
The architecture
The Library at Willesden Green was designed by AHMM architects. The late Victorian original building had been threatened with demolition but an effective campaign saved it and the building is incorporated into the design of the new Library, which also houses a cafe, training facilities, arts and function places.
The celebration runs through till September and can be viewed online at 90years.buildingcentre.co.uk
READ MORE: London's Best Design Hotels / Architecture of London Exhibition / The Guide to Sustainable Interior Design