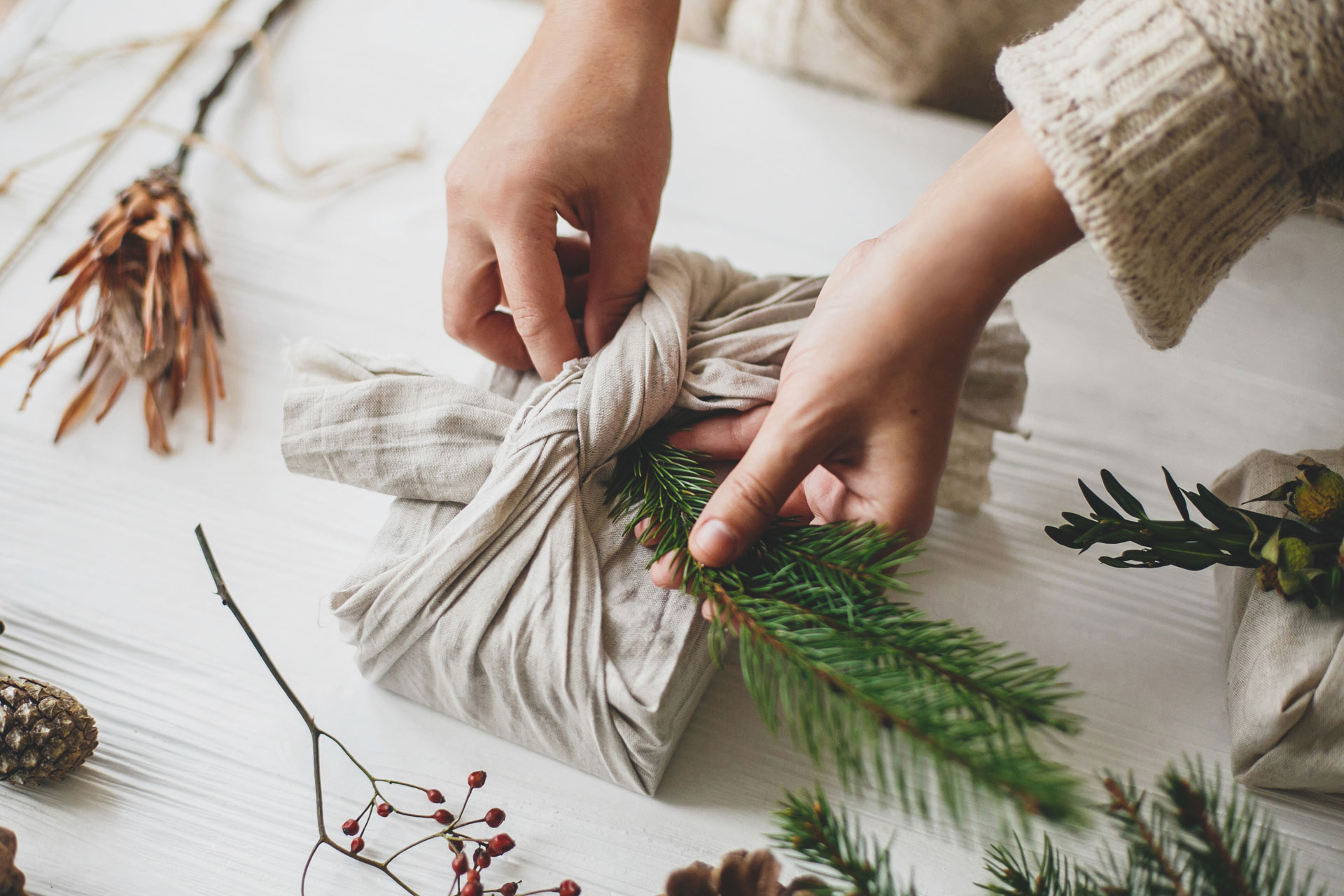 Why Green Friday is Bigger Than Ever This Year
---
Black Friday could see an extra 386,243 tonnes of carbon released
Black Friday has become synonymous with discount codes, frantic panic buying, and apocalyptic scenes of crowds fighting over smart TVs. But this year, after COP26 and growing disdain for overconsumption, the anti-black Friday movement, known as Green Friday, is growing more popular than ever. 
The Best Sustainable Christmas Gifts
The Anti-Black Friday Movement is Stronger than Ever
If the mania doesn't put you off (almost 90% of black Friday shoppers find the day highly stressful) then its impact on the climate will. New research from money.co.uk estimates that Black Friday on 26 November 2021 will release 386,243 tonnes of carbon just from the UK alone – that's equivalent to the weight of 3,679 blue whales.
The backlash is so strong that the number of retailers boycotting the day this year is the highest figure ever recorded by the British Independent Retailers Association (BIRA), and about 85% of independent retailers will not participate. Some smaller independent businesses this year are taking it even further by donating profits to charity and planting trees, or shutting down their stores for the day all together.
The founders of Pantee, an eco-friendly underwear brand, are switching off their website for the day to the general public. 'At Pantee the overconsumption that occurs on Black Friday is way out of our comfort zone, so we're blacking out and locking in,' says co-founder, Katie McCourt. 'Our message this Black Friday is to stop and think before you buy. Is it something you love? Is it something you need?'
Other retailers are offering creative solutions. Finisterre is launching 'Blue Friday' where for every order placed over the weekend, the fashion brand will make a donation to the Finisterre Foundation Westsuit Project, which tailors wetsuits for people who face barriers in accessing the sea.
Swedish fashion label Asket is shutting down both its online and physical store for the day, and will instead screen a video with 'bizarre scenes from Black Friday and pointing to the almost satirical chaos of door-busters and consumer behaviour'.
The rising sentiment away from Black Friday isn't just because of climate change. It's part of a wider rejection of giant online businesses that can afford to slash prices that smaller independent businesses can't keep up with. A Facebook group called Not On Amazon, started last November, has already garnered over 162,000 members, whilst #greenfriday on Instagram has 215k posts. Small business advice hub, Holly & Co have equally jettisoned Black Friday in favour of a Colour Friday campaign. It's a downloadable pack that equips small businesses with tools and advice to weather the day and the rest of the festive season.
View this post on Instagram
SEE MORE
The Best Sustainable Christmas Gifts / A Guide to Buying Your Christmas Tree Sustainably
Main image: Getty Images