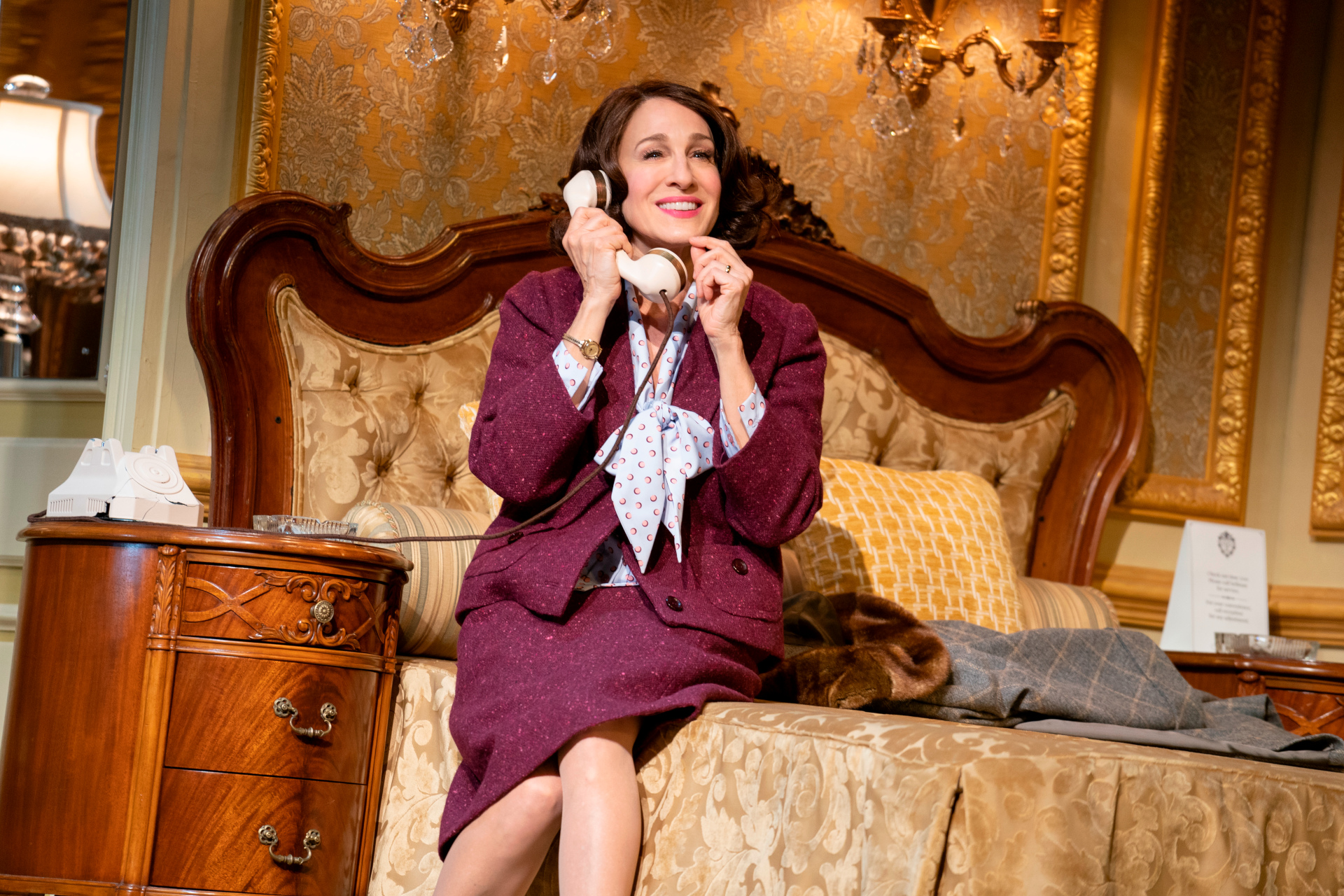 Tickets For Sarah Jessica Parker's West End Play Go For As Much As £395 – Why Has Theatre Become So Expensive?
It's giving 'designer theatre'
Regular theatregoers will have noticed a growing trend when it come to the West End's stage scene, and it's not necessarily a good one. While the easing of lockdown restriction pushed many theatres to slash prices in a bid to get bums on seats, tickets are now getting pricier and pricier, with some shows now charging anything from £150 to £450 a pop. But with the cost of living crisis still ongoing in the UK, it gives us reason to question whether people are actually shelling out for these top tier tickets – and just where all this extra money is going. Why has theatre become so expensive?
Designer Theatre: Why Have London Shows Become So Expensive?
Theatre has always had a special place in London, with theatregoers (both local and from afar) flocking to the city's West End – in 2022 alone, the city saw 16.4 million people sit down for a show in the UK capital, the highest number on record. But recently, audiences have noticed a number of new West End shows – more specifically, plays – with prices beginning to rival the cost of concerts, weekend-long festivals and small holidays.
The latest show to join the throng is Plaza Suite, an upcoming play starring actress Sarah Jessica Parker (best known for Sex and the City and its reboot, And Just Like That…) and her husband Matthew Broderick. A smash-hit on Broadway, tickets for the show are expected to sell out pretty quickly over its limited run in January and February 2024 – or, at least, the cheap seats certainly are. The show's top price tickets will set you back £395 per person meaning, if you want to go with a loved one, you'll be paying nearly £800 to see the show. And while these stall tickets are part of a package deal comprised of a seat, three glasses of champagne, a dessert board, an ice cream and a programme, you can't buy those seats without the package, and other seats in the same area still sit around the £300 mark.
(It's also worth noting that, for most of these shows, tickets start from fairly low prices too. The cheapest tickets for Plaza Suite, for example, start at £25 – although you'll be enjoying a lovely seat at the very back of the Grand Circle.)
It's a similar situation to Mike Bartlett's production of COCK, which hit the West End in spring 2022. The show quickly became known for its extortionate ticket prices, which hit as high as £450 a head – and with no ice cream (or champagne) to sweeten the deal, either – although complaints put in by the public did eventually cause the show to lower its prices. And then there's also A Streetcar Named Desire, which ran earlier this spring at the Phoenix Theatre and sold tickets for as much as £305.
For comparison's sake, full weekend tickets for Glastonbury were £335 this year and concert tickets for Taylor Swift's UK shows (just seats) were priced from £58 to £194 (with VIP packages ranging between £196 and £662.40). And it's not to say that a play can't give as much happiness and excitement as either of these experiences, but this is a first in recent years that they've been at similar price points.
What do these shows have in common? They're all put on by theatres that are currently looked after by the Ambassador Theatre Group. ATG has been in business for over 30 years and looks after multiple theatres across the UK – including the Savoy (Plaza Suite), Ambassadors (previously showing COCK), Phoenix (previously showing A Streetcar Named Desire), Playhouse (Cabaret), Piccadilly (Moulin Rouge! The Musical), Lyceum (The Lion King) and Apollo Victoria (Wicked) in London.
Another factor all of these productions share is their star power. ATG appears to be on a mission to introduce more celebrity-led theatre productions to the West End, which is likely one of the main reasons prices have been hiked up so much. COCK starred A-list actors Taron Egerton and Jonathan Bailey, A Streetcar Named Desire showcased the talents of Oscar nominee Paul Mescal and Plaza Suite will see SJP make her first ever West End stage appearance. Having well-established actors in lead roles no doubt creates a huge draw for fans and theatre-lovers alike, which might explain some of the reasoning behind the price.
There's also the Broadway factor. Shows like Plaza Suite have already done a stint in US theatres, where ticket prices are generally three times higher than the West End. It wouldn't be uncommon for stars on this salary to expect something similar in another city – but it doesn't feel very fair, both on London audiences and on regular London theatre actors (especially since only two percent of actors in the UK earn £20,000 a year from acting work, and the rest are estimated to earn less).
So, will we all eventually be priced out of theatre tickets? And non-celebrity theatre actors pushed to the side? While top-tier prices and celeb cameos may seem prevalent right now, they're not the trend on the West End. At least, not yet anyway. The average highest ticket prices for stage shows in the West End remain around the £141 mark, according to The Stage, which feels like a much more manageable price. A quick look at the what's playing right now will also tell you that there are far more theatre actors in roles than celebrities – they just don't bring with them the wave of publicity a celeb usually would.
It's more likely that shows like Plaza Suite are part of a small 'designer theatre' movement, complete with premium packages and semi-luxury service. For the time being, regular theatre appears somewhat safe.
Images (c) Joan Marcus