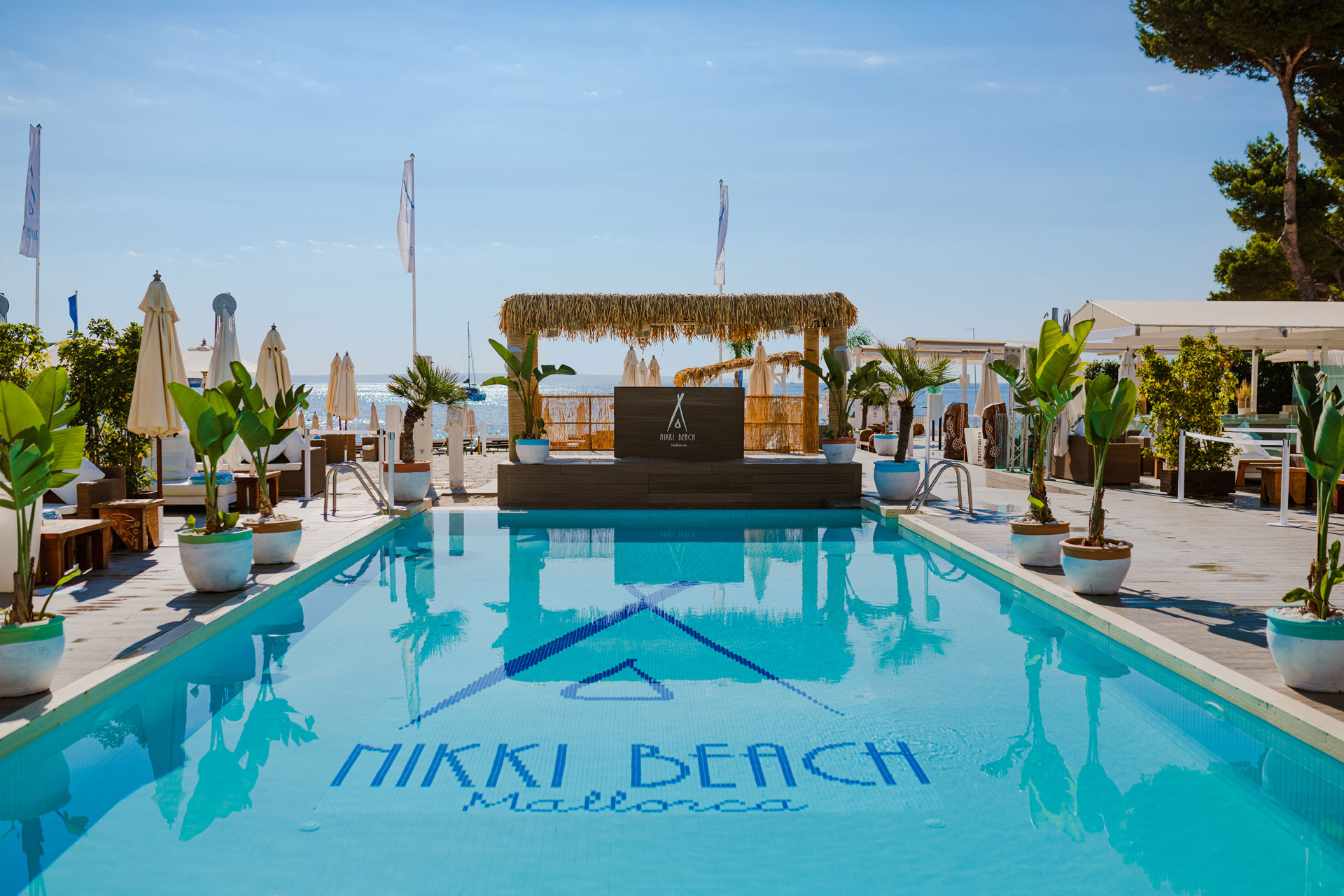 These Are The Coolest Beach Clubs in Europe
Poolside cabanas, cocktails and sea views await at these idyllic beach clubs
If spending long sunny days lounging on a day bed having food and drinks brought over to you, while you listen to the sound of the ocean and dip in and out of cool blue pools appeals to you, you need to plan your next beach club visit. Start planning an idyllic escape for summer 2023 with our round-up of some of the best beach clubs in Europe, from Marbella to Zakynthos.
Read the C&TH Responsible Tourism Guide
The Best Beach Clubs in Europe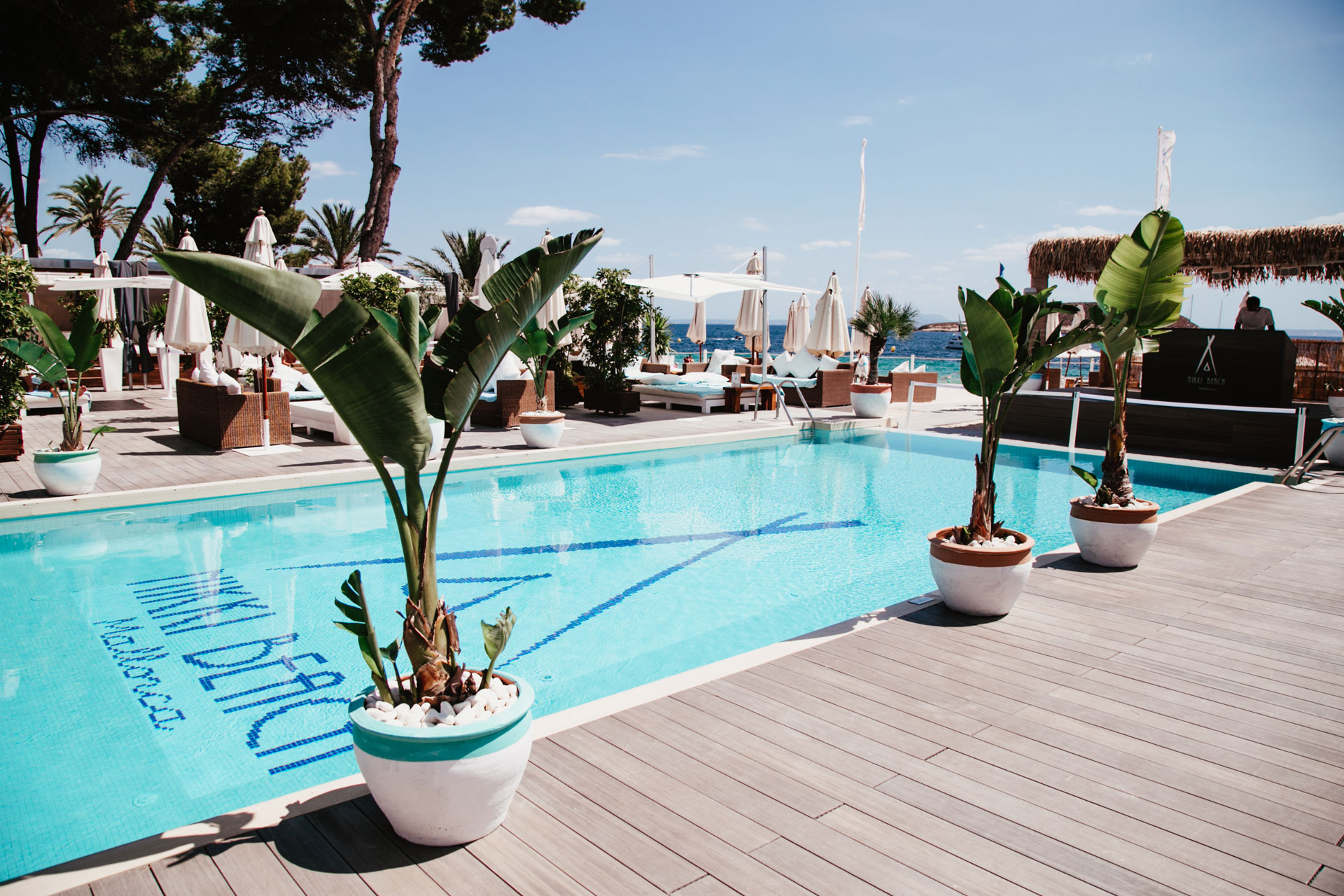 Nikki Beach
Mallorca
Since it was founded back in 1998 by Jack and Lucia Penrod, the Nikki Beach empire has expanded all over the world, with 11 beach clubs located everywhere from Saint Tropez to Dubai. All offer glamorous spaces to eat, drink, dine and dance, with an eclectic programme of music and live entertainment running throughout the summer season. The Mallorca outpost – which turns 10 this year – is found in the southwestern part of the island on Calvià Beach, the slightly quieter end of Magaluf. Nikki Beach is a place to be seen: it's all plush white sunbeds, poolside cabanas and bamboo, with a glitzy Asian-inspired menu (sushi, seafood platters and 'sexy salads'), and a decadent drinks offering (think giant Espresso Martinis and magnums of champagne inside guitar cases). It's best suited to groups of friends keen for a day party in the sunshine. Notable events this summer include a 10th Anniversary White Party on 30 June, and a Michelin-starred dinner event running in partnership with Taittinger Champagne in July.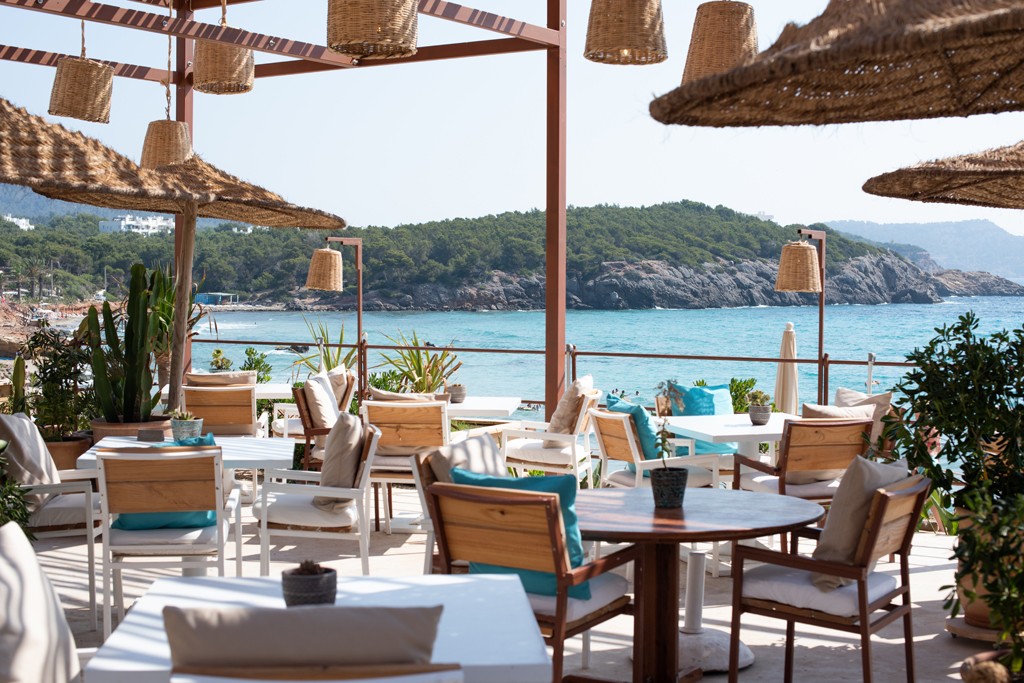 Atzaro Beach Club
Ibiza
Atzaro Beach club and restaurant can be found on the north-east side of Ibiza on the beautiful beach of Cala Nova and celebrated a big year in 2019 with a chic new look and concept. Reminiscent of traditional 70s Balearic style, the Atzaro Design team have created a super relaxed, chic environment with a combination of natural woods and rattan, terracotta pots alongside beautiful local plants cacti and palms. The soft neutral colour palette accompanied by the sound of the crystal-clear waves gently breaking over the beach creates a tranquil environment in which to while away the lazy summer hours. The relaxed seating areas, day beds and soft cushions create a casual relaxed lounge feel by day or a more vibrant energetic vibe by night. The menu includes healthy, vegetarian, light salads, paella and seafood with locally sourced ingredients and an emphasis on sharing plates. Review by Nicole Smallwood
HOW? atzaro.com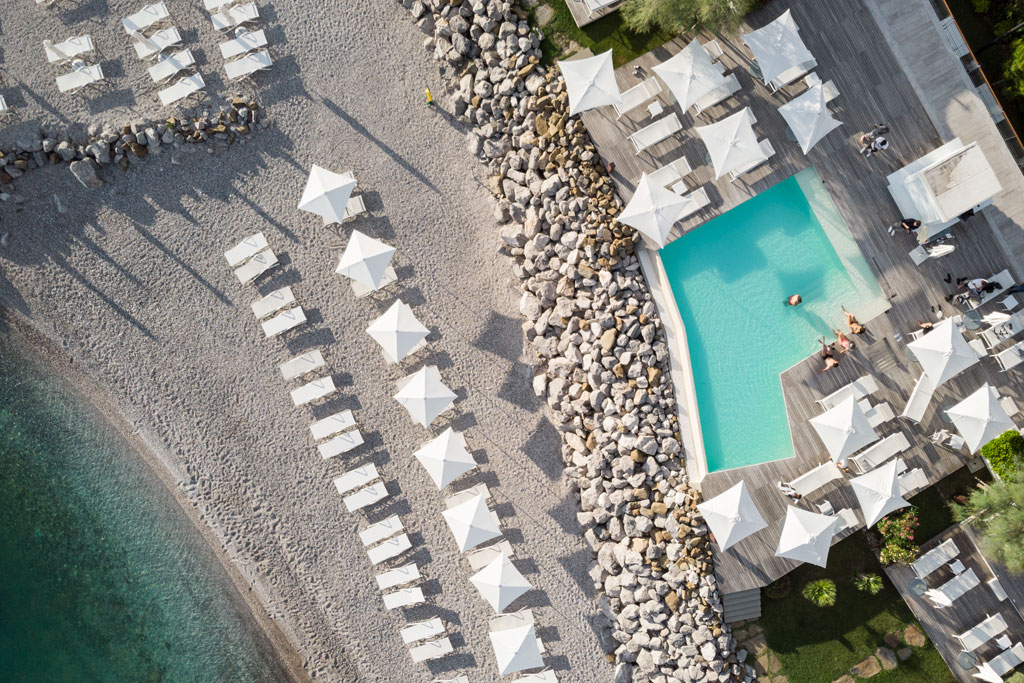 Maxi's Beach Club
Portopiccolo Sistiana, Italy
Situated on Portopiccolo's white shingle beach is Maxi's Beach Club, one of Italy's most exclusive beach clubs. With panoramic sea views, comfortable sunbeds and gazebos, this is the perfect spot for long summer days spent lounging in style. All ages are welcome at Maxi's, with games and entertainment on offer to keep younger guests happy. Keep an eye out for pool party dates and guest DJ spots.
Peligoni Club
Zakynthos
Lighting up the quiet north-eastern coast of Zakynthos for more than 30 years, The Peligoni Club is the perfect combination of picture perfect whitewashed clifftop lounging for those without kids, and family-friendly entertainment for those with youngsters in tow. It has the rare capacity to please both equally, offering all-level watersports, multiple lounging areas and options, varied excursions and evening entertainment. You'll feel at home within hours of your arrival – and, whether you're visiting for the day for a spa treatment and a cocktail or setting up camp on the white-washed cliff-top decking, few fail to return after the Peligoni beach club experience.
HOW? peligoni.com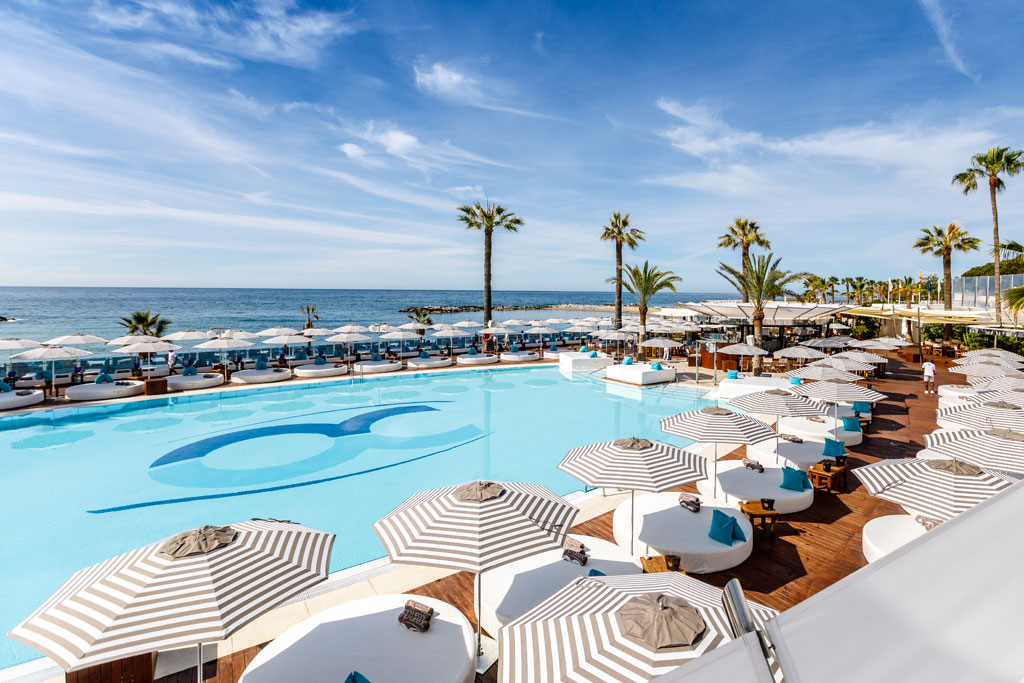 Ocean Club
Marbella
Some beach clubs are great for people watching, others deliver fantastic food; some have a beautiful sea view, others an enormous, salt-water pool for swimming in. Ocean Club, Marbella has all of the above. Open daily from 9am until 11pm April to October with fresh, delicious food in the newly refurbished restaurant and champagne in abundance, it's the perfect place for a day well spent lounging on one of the enormous day beds. There's also a menu of bespoke cocktails curated by top mixologists. It's also well worth checking out the season calendar for party nights and guest DJs – the themed club nights are amongst the most extravagant in Marbella (and usually sell out fast).
HOW? oceanclub.es
Main image: Nikki Beach, Mallorca