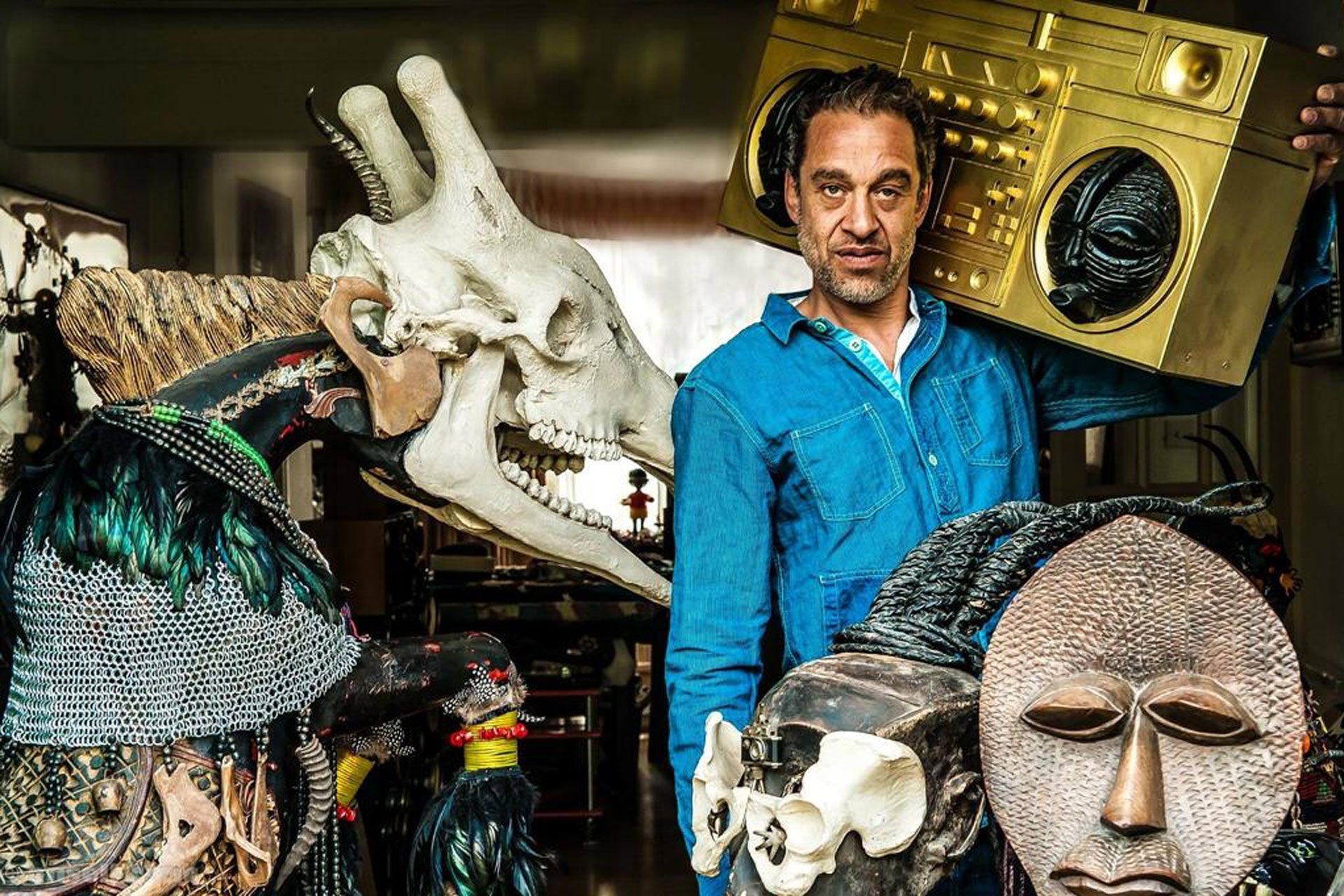 Zak Ové on Kensington + Chelsea Art Week
---
The London art festival returns this June with an exciting display of al fresco art
On this week's episode of Break Out Culture, Ed Vaizey and Charlotte Metcalf chat to artist Zak Ové about the upcoming Kensington + Chelsea Art Week. The art festival, which takes place from 21 June until 4 July, sees a whole host of art going on display around the two London boroughs, including a sculpture by Zak titled Autonomous Morris.
Zak Ové on Kensington + Chelsea Art Week
Ed: We're going to talk to one of Britain's most prominent artists, who's taking part in the inaugural Kensington + Chelsea Festival. The festival's aim is to put art at the heart of pandemic recovery and promote the Royal Borough as a cultural hotspot by installing art everywhere you can think of, from Holland Park and Chelsea Physic Garden to shop windows.
Charlotte: For listeners who might not know Zak's work, it's very much inspired by carnival and his upbringing in Trinidad. His father was the famous documentary maker, Horace Ové. Zak is the first ever Caribbean artist to have worked on permanent display in the British Museum, with his Moko Jumbie sculptures commissioned to tie in with Notting Hill Carnival in 2015. So, tell us about Autonomous Morris?
Zak: A lot of my practice looks at old-world cultures and how I can reinvigorate them with new-world materials, which led me to wanting to make masks out of car parts. That led me to wanting to make this head, in particular, out of VW parts and Morris minor parts, because of their lovely curvatures. It's three and a half meters by three meters, and it feels very lifelike in the way it will confront you. The work itself is based on an Africanist tradition of mask making and masquerade, and feels very much like something that you might find in a carnival or a carnival-type setting. So it's nice to have that in that kind of an environment here in Kensington.
Ed: Tell us how your work came to be permanently installed at the British Museum…
Zak: The British Museum hadn't really acknowledged the Caribbean in any way whatsoever in its contemporary shape or form, which was a little bit embarrassing given how many Londoners come from or parents come from the Caribbean. Come the 50th Notting Hill Carnival, they wanted something that celebrated the Caribbean and spoke about the relationship between the Caribbean and Africa.
It's important because there are generations of children born here that need to understand what their timeline is, where their parents came from, how they arrived in Britain and how Britain fortified their existence in the Caribbean beforehand. I looked specifically within the mythological culture of Trinidad to find something that felt representative of the Caribbean as a whole and its retention of African culture. I'm very proud to have done that work for the BM.
You can listen to the full episode here.
MORE BREAK OUT CULTURE: