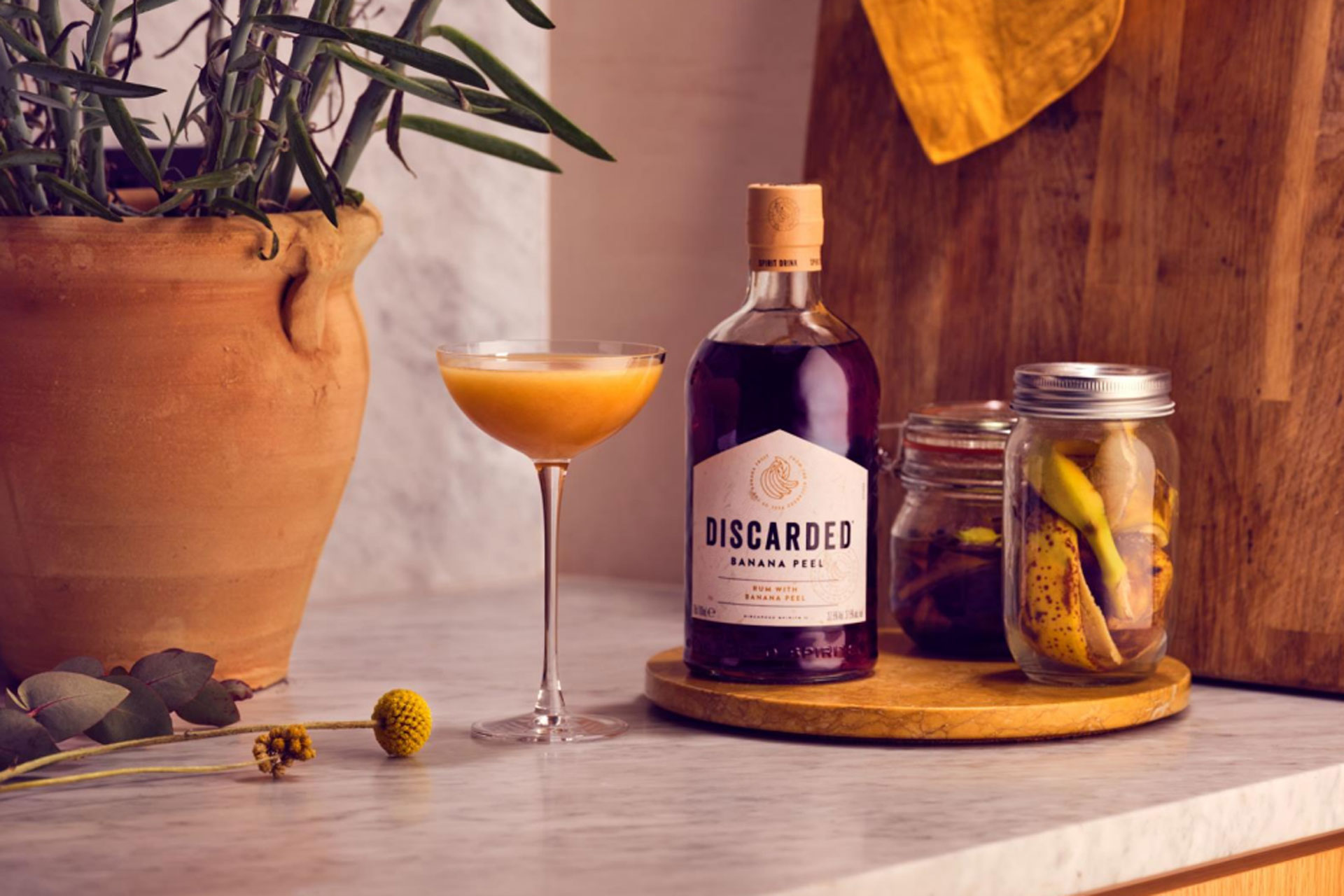 3 Cocktail Recipes For Zero Waste Week
---
Eco-friendly drinks pioneer Discarded Spirits shares some cocktail ideas
This week (5 – 9 September 2022) is Zero Waste Week, a national campaign to reduce waste, founded back in 2008 by Rachelle Strauss. You can find out more about it here – but for a tasty way to get involved, try whizzing up one of these zero-waste cocktails from Discarded Spirits, the brand which creates drinks out of ingredients that would otherwise have been wasted.
3 Cocktail Recipes For Zero Waste Week
Zero Waste Strawberry Top Cascara Negroni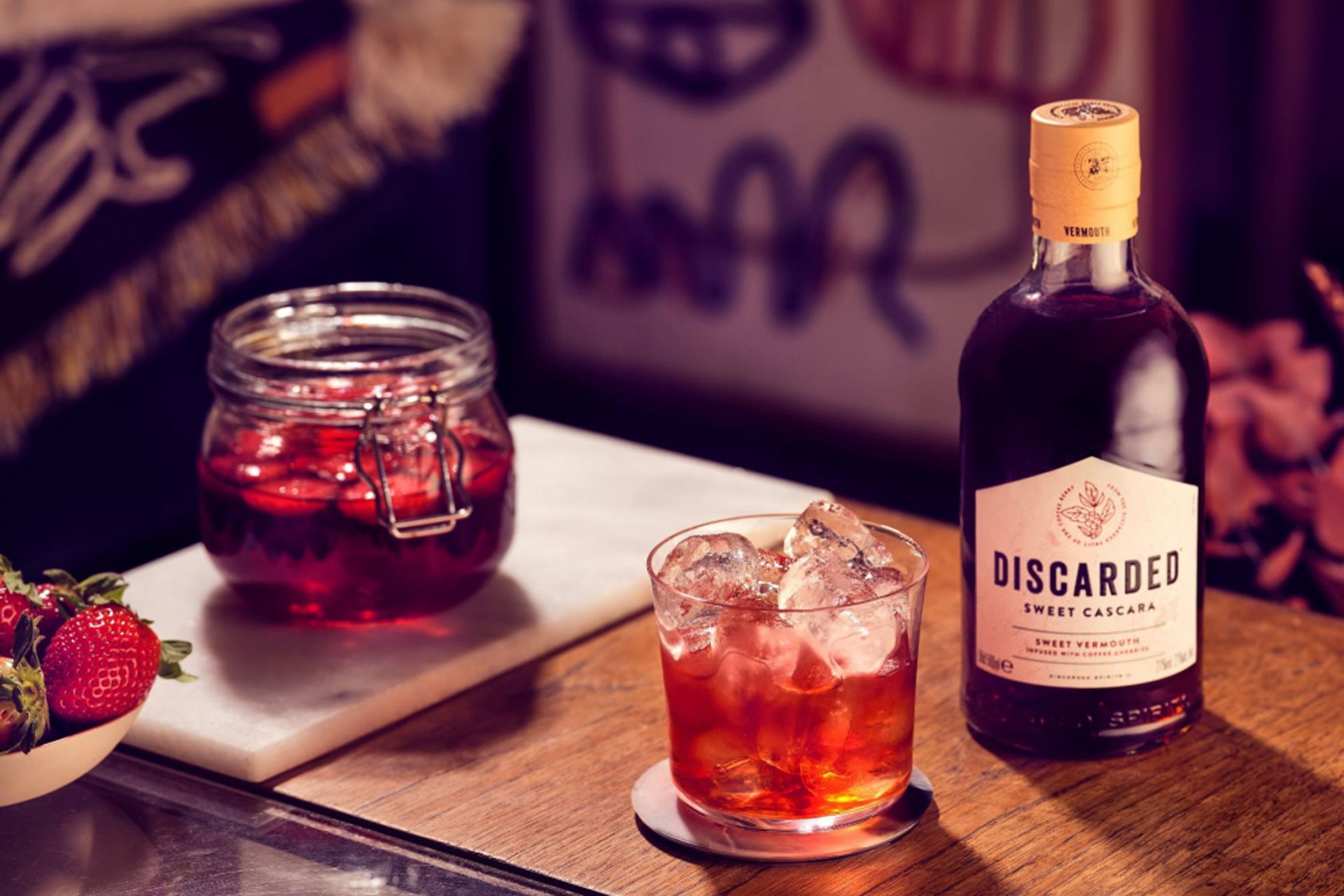 Ingredients:
25ml Discarded Sweet Cascara Vermouth

25ml Gin

25ml Strawberry-Top Infused Campari
Method:
Pour all ingredients into a mixing glass over ice, stir until chilled. Strain into rocks glass over ice and serve.

Strawberry top infusion: Add strawberry tops (and/or overripe berries) to Campari in a jar. Allow to infuse for 24/36 hours then strain before use.
*If possible, compost the berries after infusion.
The award-winning Discarded Grape Skin Vodka is a gorgeously fruity and flavourful vodka innovatively created by using waste from the wine industry. The leftover grape skins, stems and seeds are distilled to form the base of the spirit, and then blended with Chardonnay 'wine alcohol'– another waste product from the wine dealcoholisation process – to form the final product. Quench your thirst with Discarded's Grape Skin Spritz.
Zero Waste Grape Skin Spritz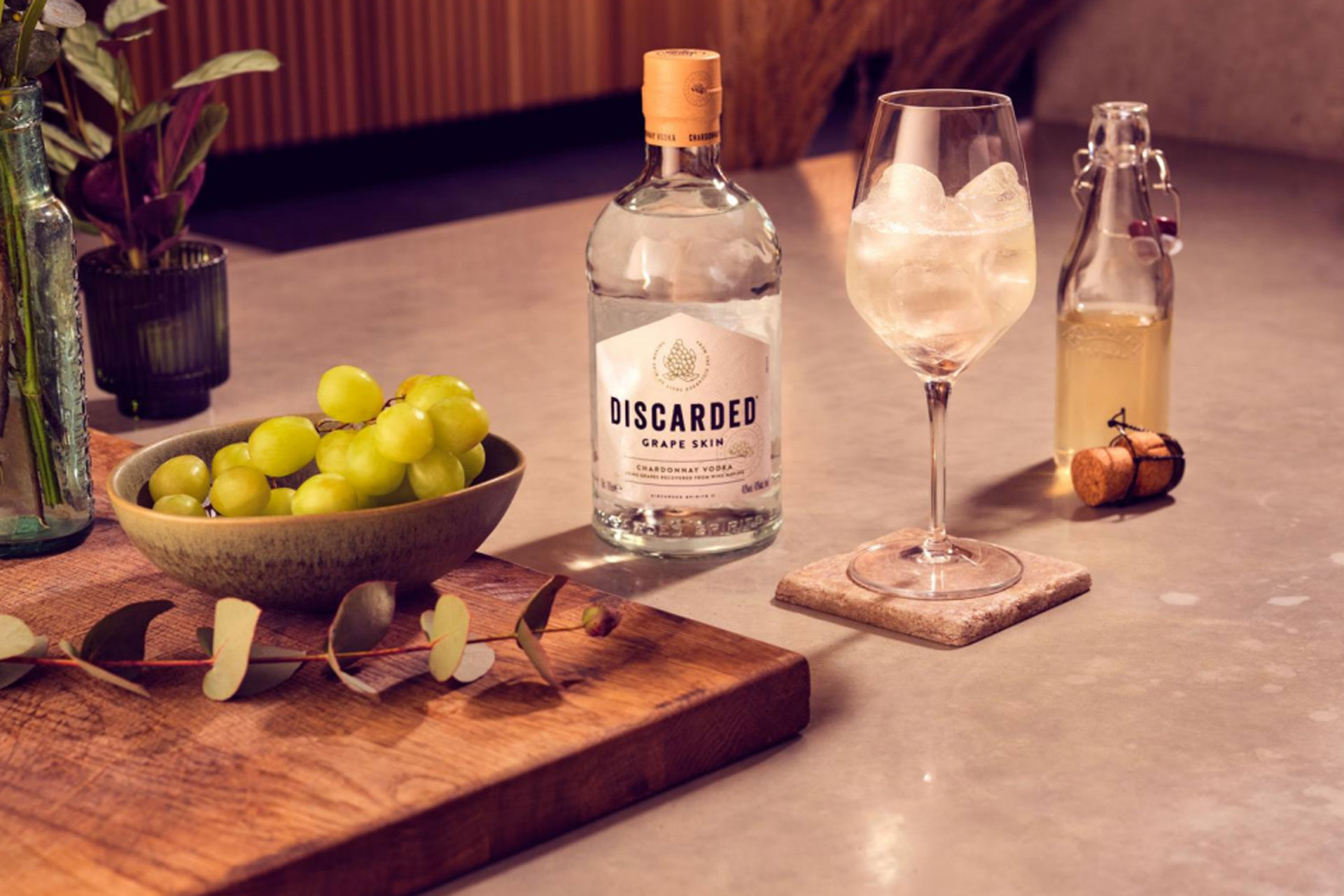 Ingredients:
50ml Discarded Grape Skin Vodka

25ml flat prosecco syrup

100ml tonic
Method:
Pour all ingredients into wine glass over ice, gently stir and serve.

Flat Prosecco Syrup: Add one cup caster sugar to one cup flat prosecco (or oxidised wine) and half a cup boiling water. Stir until sugar is dissolved.
Discarded UK Ambassador Calum Fraser says: 'This cocktail is very special because it closes the loop on drinking wine, by simply turning opened prosecco, into a syrup, that's then used to make this beautiful drink. With the perfect blend of citrus flavours and tropical notes, this cocktail is ideal if you love a light refreshing spritz or you're looking to be more sustainable.'
Transport yourself to the white beaches of the Caribbean with Discarded's Banana Peel Rum. Made by infusing recovered banana peels into an aged Caribbean rum, which was previously used to season whisky casks, this tropical zero-waste delight is the ideal choice. To give your spirit an island flair, Discarded recommends its delectable sustainable Banana Peel Daiquiri.
Zero Waste Banana Peel Daiquiri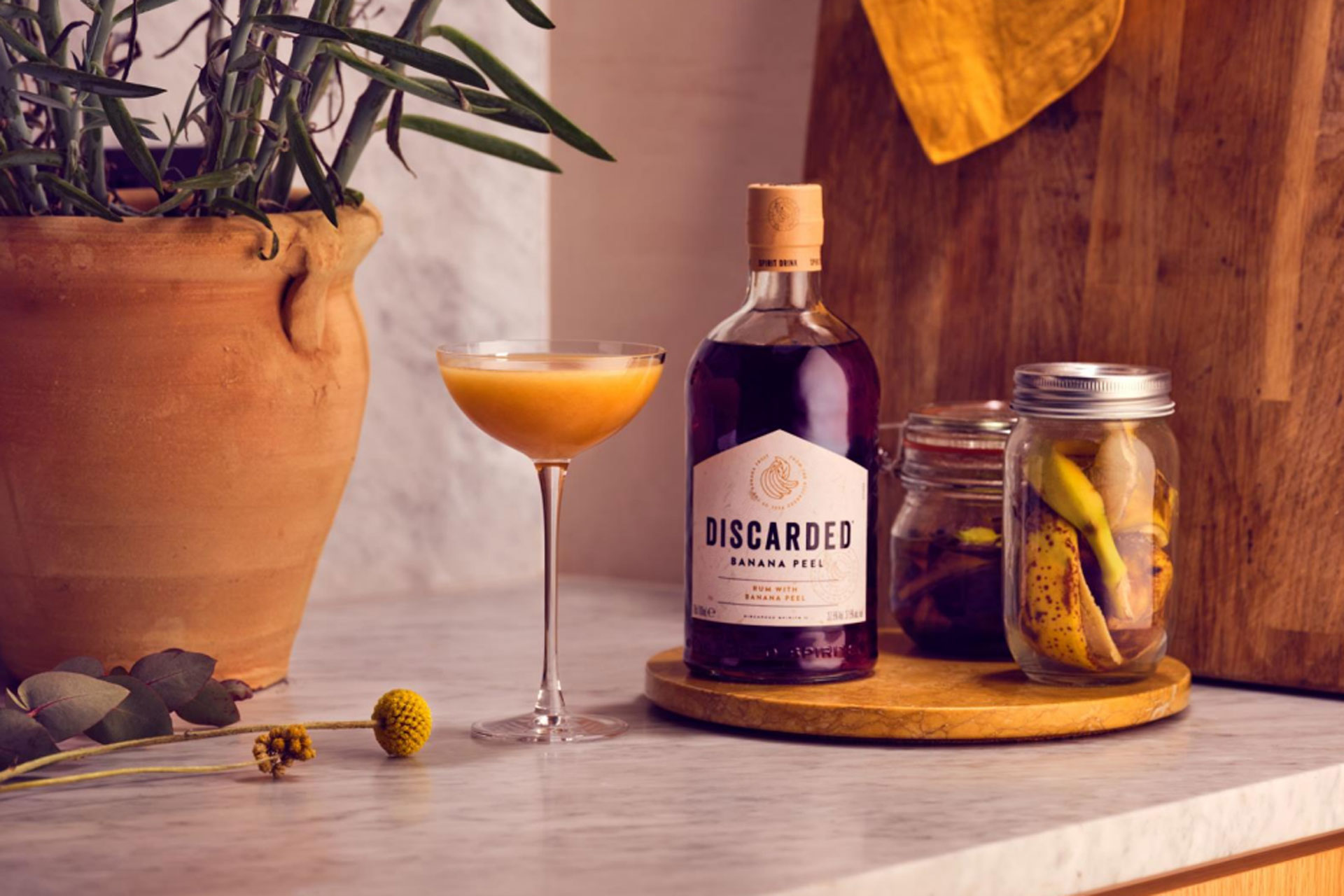 Ingredients:
50ml Discarded Banana Peel Rum

25ml lime juice

15ml banana peel syrup
Method: 
Add all ingredients to a shaker with ice, shake hard until chilled. Double strain into coupe.

Banana Peel Syrup: Place banana peels in sealable, reusable tub then add equal weight caster sugar, cover and leave for 24/36 hours. Strain syrup and then use.
*If possible, compost banana peels once your syrup is ready.
The #ReuseCreatively techniques and cocktail recipes are available to watch on the Discarded Spirits Co. YouTube channel and on the Discarded Spirits Co. Instagram page. All of the award-winning, sustainable Discarded Spirits Co. range are available to buy from Amazon, Waitrose, and Clink.
READ MORE: